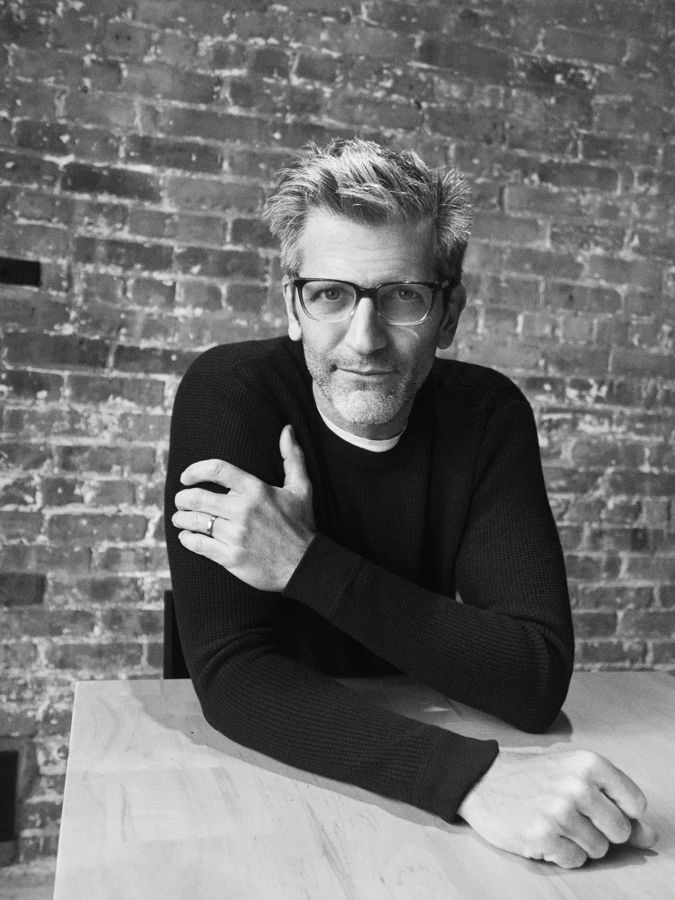 Inspiration
Peer Review: Oliver Hicks
Oliver Hicks, founder of production company North Six, tells us about the creatives who inspire him, shows us his favourite fashion films, and explains how working as a PA on music videos, whilst studying for an archaeology degree, led him to become the seasoned producer and entrepreneur he is today.
Who are three contemporaries that you admire?
I appreciate people who take risks, work hard, and remain kind along the way. I am especially inspired by those who have found success in their fields and are constantly expanding beyond, dreaming of the possibilities, and then bravely going after them.
I admire people who make big things happen and make a difference, or people who make things beautiful and visually captivating, those who can draw you into their world.
Mario Sorrenti consistently delivers and has remained at the forefront of fashion advertising - from the early 90s when he shot Kate Moss for Calvin Klein Obsession fragrance through to his most recent campaign for Chanel Bleu with Timothée Chalamet.
Unlock full credits and more with a Source + shots membership.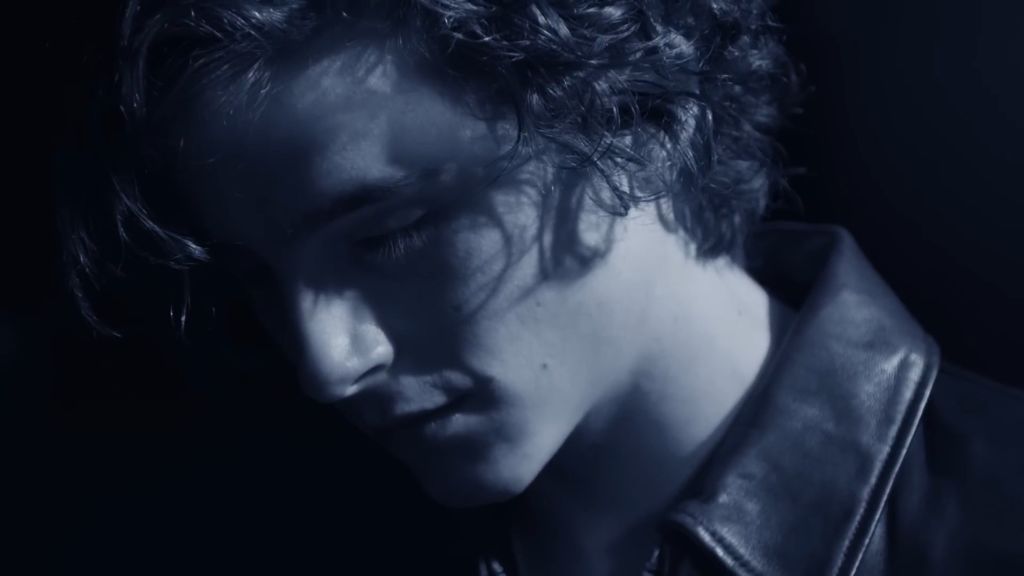 Melina Matsoukas excels in everything she applies herself to. From her extensive music video work culminating in Formation from Beyonce's album Lemonade, dipping into directing a few episodes of Insecure and then delivering Queen and Slim. She founded the production company Dela Revolucion and is mentoring and building an impressive roster of creators.
Johan Renck went to school for economics, only to join a band. When the band didn't have enough money for the video, he directed it. Thus began an auspicious career as a video and commercial director. He has gone on to direct a number of shows from individual episodes for Breaking Bad and Vikings through to the incredible mini-series: Chernobyl. I am very excited to see his film Spaceman when that comes out.
Please share 3-4 pieces of work that exemplify great production.
I've always been fascinated by the fusion of cinema and fashion, especially when visionary directors apply their vision to commercial and music video formats.
Ridley Scott's iconic Chanel No. 5 ad or David Fincher's captivating music videos like Madonna's Vogue and George Michael's Freedom 90. As fashion videos evolve, creatives are embracing cinematic elements and pushing artistic boundaries.
Fabien Baron's work for Dior, Glen Luchford's work for Gucci, pgLang for Calvin Klein, and Steven Klein for Tom Ford all stand out for me. For me, brands that break free from conventional advertising and recognise the power of visual experiences and narratives to drive engagement as a marketing tool are very inspiring. Saint Laurent engaged the filmmaker Pedro Almodóvar to produce a short - Strange Way of Life.
What do you like most about the work that you do?
At the heart of it all, I am a problem solver who loves a challenge. I love looking at something and seeing the possibilities and solutions that others may not. I think the best way to produce excellent work is to surround yourself with passionate people who you can roll up your sleeves and get into it with. Let's face it, production can often be an uphill, but rewarding avenue and its only doable with a great team.
Unlock full credits and more with a Source + shots membership.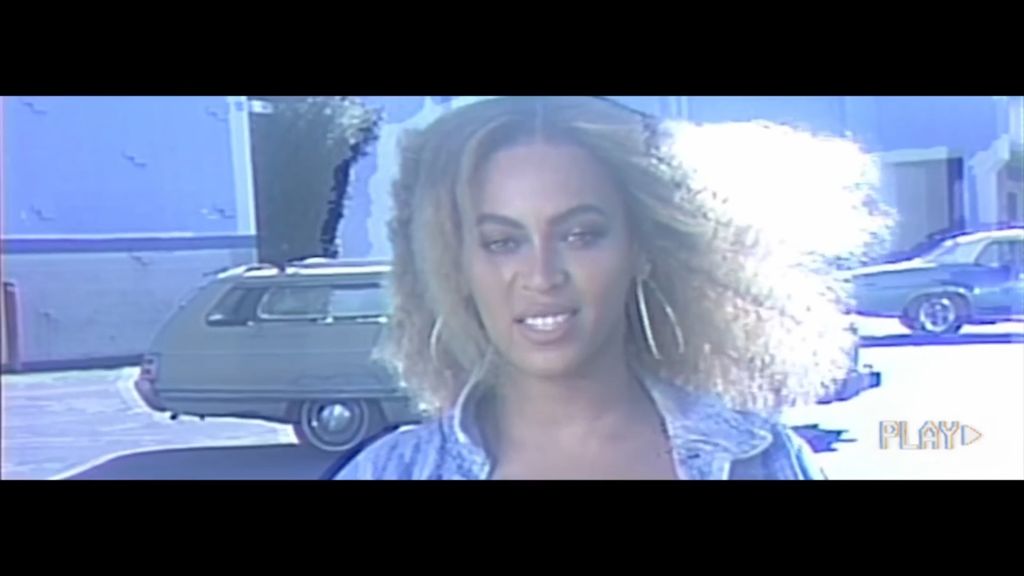 What was your journey to becoming a producer and entrepeneur?
To help pay for my degree in Archaeology I worked as a PA on music videos in the UK - culminating in working on the Beatles' Free as a Bird video directed by Joe Pytka. Through that I ended up getting hired by Apple Corps and worked as the office coordinator on the roll out of The Beatles Anthology working for Neil Aspinall.
I moved to Los Angeles in 1995 when the documentary was released on ABC and got a job working for the TV EP David Saltz producing host wraps and interviews for ABC In Concert - a late night weekly music show. I was always interested in fashion and travel, so I took my experiences and jumped into working for Peter Lindbergh's agent and worked my way up the production ladder. 21 years ago, I opened North Six as a freelance producer and we are now a global production company with offices in seven countries producing commercials, print campaigns and experiences.
I am a serial entrepreneur. I am constantly looking for opportunities. I have opened several businesses that are adjacent to production. We represent over 3000 locations in the tri state area through a location company called Location Dept. I also joined forces with a couple of veterans in the advertising fashion industry and opened a couple of studios. Hook Studio provides over 22,000 sq ft of shooting space in Red Hook while Outpost Studio in Williamsburg NY is a more boutique space.
Most recently I opened a post production company, Assembly. Assembly is a state of the art cloud based post house - colour finishing VFX and offline. We have 40 rooms in the heart of Manhattan working on long form and commercial work.
Unlock full credits and more with a Source + shots membership.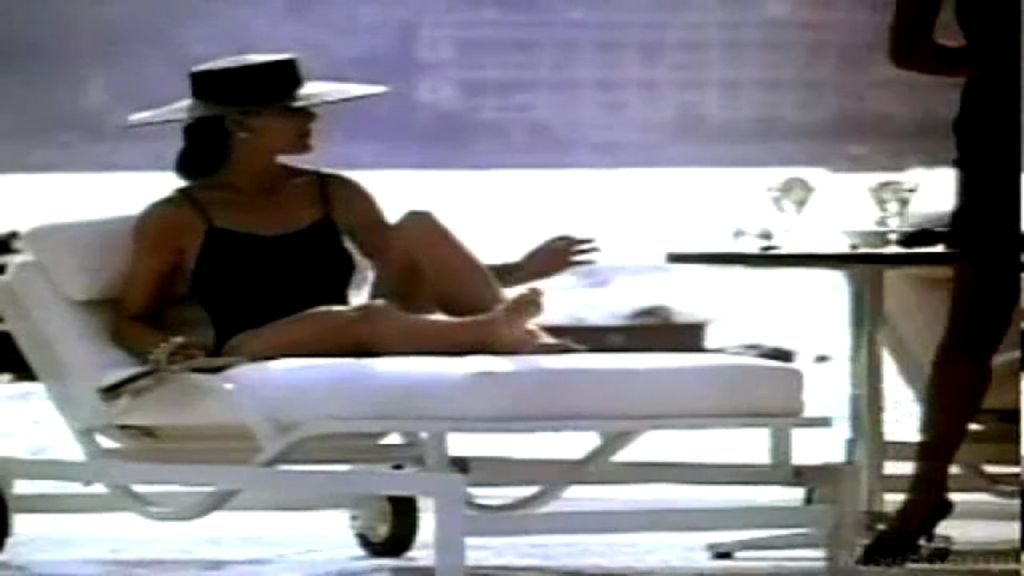 Who was the greatest producer of all time?
This is a very tough one to answer because not only are there so many singularly amazing producers in narrative film and advertising, but so much of the producer's job is working with and dependent on other people. I am going to jump all over the place with such a broad question and will list a few.
Robert Evans, as a producer and as head of production at Paramount, he worked on everything from Harold and Maude, to Chinatown, to The Odd Couple, and of course The Godfather, it's pretty incredible.
Also, I would say Lucille Ball! In a time when women were not executives, Ball became the first woman to head a TV production company and continued to build a television dynasty. Her refusal to play the role society wanted her to play gives her the top spot in my book.
Steve Golin - Founder of production company Propaganda, and then Anonymous, which he grew into more than just a revered commercial production company, but now a creative studio for film and television projects and beyond. He opened the door for other companies to follow in his footsteps and compete with the big studios and create some truly compelling content. I love to see a melding of the commercial and film space and appreciate the level of talent that Steve and his team cultivate. Steve and Anonymous are taste makers that have influenced many in their path.
What is one thing all producers need?
In my opinion, the most important qualities in a producer are out-of-the-box thinking and tenacity. A good producer doesn't stop when they hit a roadblock, they brainstorm a new path and keep searching for solutions that maintain the integrity of their projects' needs. There is always a solution out there, it just might not look how you thought it would look!
Did you have a mentor? Who was it?
I'm not sure I had a one specific mentor. When I started out, I knew I wanted to build a company that would be known for its attention to detail, level of taste and understanding of luxury and excellence regardless of the specific job. I was very lucky to start the company working with such a high level of talent, creative directors, photographers and directors. I quickly picked up so much of what I wanted North Six to be by those people.
Unlock full credits and more with a Source + shots membership.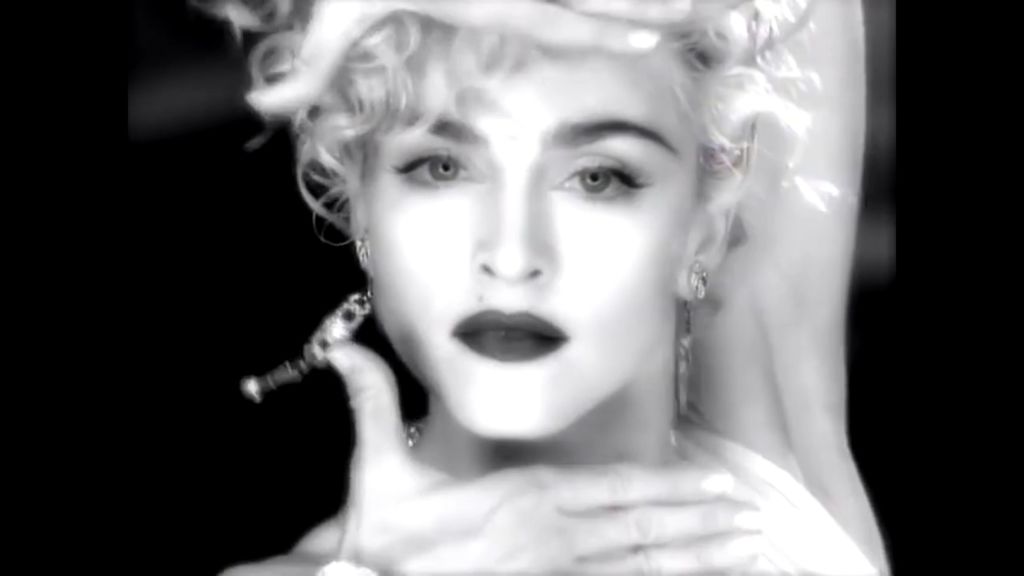 What's changing in the industry that all producers need to keep up with?
As a producer, you must always be open to embracing technological change, as well as industry change. In the advertising space, we do not simply produce a big budget :30 broadcast ad anymore. We now must develop and produce content to reach global viewers on countless apps, websites and in person experiences, all with different needs.
Producers are tasked with increasing scopes - film, stills, social media, influencer content, bts - all while working with tighter budgets and less time. Furthermore, with technological advances, there are many ways to approach execution of any given project.
Producers now need to be able to combine standard production, virtual production, visual effects, remote filming, just as a start. Skilled producers rise to the occasion and understand that we now have to look at budgets and timelines differently and be solution oriented for our clients and creative partners. No one said producing was easy, but for those who are drawn to this field, I'm sure we can all agree that there is a certain satisfaction that comes with pulling off the seemingly impossible.