Work
Girls, Girls, Girls – a user's manual
Cynthia Nixon stars in a powerful film from alt-fashion magazine Girls, Girls, Girls, that deconstructs the tyranny of being female.
Unlock full credits and more with a Source + shots membership.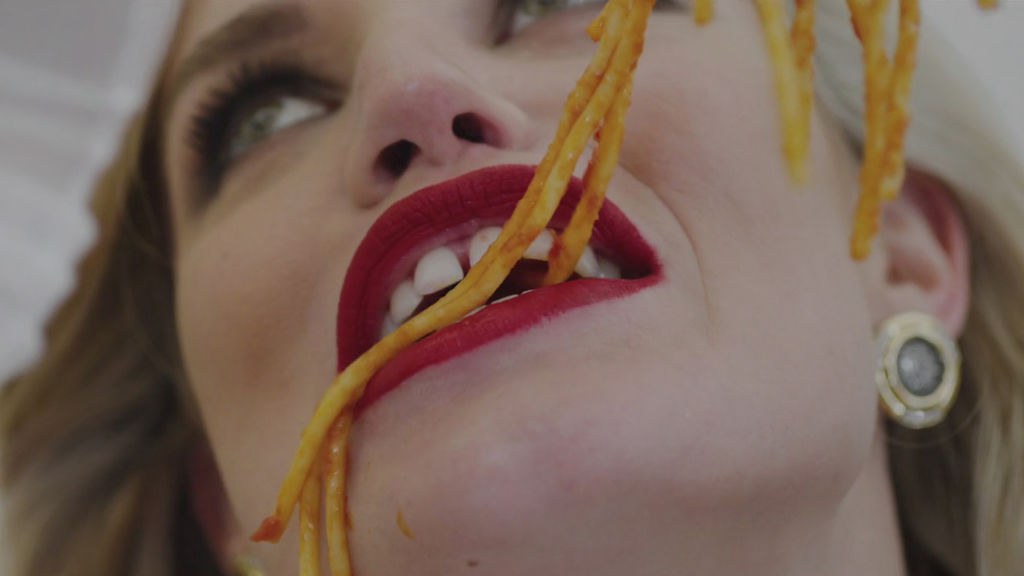 This will blow your socks off. Particularly if you're wearing those bastard, mini, invisible socklets that bunch up when you're wearing them, but you put up with it to give you that alluring bare-ankle, no-sock look.
And even if your socks do stay on, you'll be thinking about socks. The right sort of socks, and heels, and boobs and bronzer and bangles and whether you actually need your friggin' ankles to be alluring at all.
A visual manifestation of the power of the beauty myth and the failure of fourth-wave feminism, the film Be A Lady They Said was directed by Paul McLean and is a brilliant expose of the pressures on those identifying as female to look and act in a certain way.
Produced by the magazine's founder and editor, Claire Rothstein, it features Sex and the City's Cynthia Nixon narrating the words of blogger Camille Rainvill that were originally published in a 2017 post from her 'scribblings' Writings of a Furious Woman.
Over a montage of arresting, alarming and witty images – childbirth, Trump smirks, Weinstein, surgical scars, fetishisation and Rachel McAdam's breast pump fashion shoot – Nixon lists the type of conflicting instructions that women have been bombarded with down the decades: "Cover up. Dress modestly. Don't be a temptress. Loosen up. Look sexy. Look hot."
"Don't trust anyone. Don't say yes. Don't say no. Don't get raped."
It's a fitting film to watch in the week of Weinstein's rape conviction, but indicates how long the road might be towards female empowerment.