News
Giants & Toys' honest campaign for Alcoholic Vodka
The Stockholm-based production company launches a spot which experiments with full transparency around the dangers of drinking.
How do you market and brand a vodka while at the same time transparently presenting the harmful effects of alcohol? By exposing the product's negative consequences "with unfiltered force". And by Unfiltered Force, they means litres of vomit.

With direction from Isabelle Berglund, production company Giants & Toys has created this alternative film for a new product, Alcoholic Vodka, which challenges the drinks industry and experiments with honesty.

Magnus Jakobsson, NoA's former chief creative officer and Johan Pihl, founder of Doconomy, say the idea itself arose during a wild discussion about whether there is a brand that is 100 percent transparent in the world.
Unlock full credits and more with a Source + shots membership.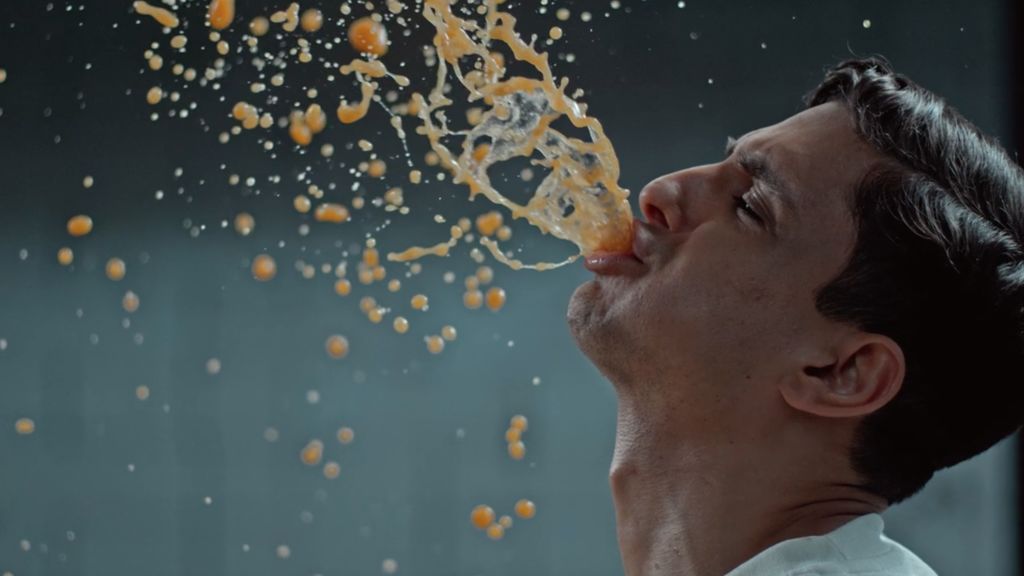 Jakobson explains, "The strategy is based on 100 percent transparency, so everything we do will be that. Also in terms of PR. The goal is to generate discussion and change of perspective within the framework of the category and perhaps also outside. What would it look like if more brands applied this kind of transparency in their communications?".
Will the strategy guarantee commercial success? Most probably not. But it is an experiment in how consumers will react to brutal honesty as the soul of a new brand in a category where transparency isn't exactly number one.