Craft
New Directing Duo Explore the Sharp Edge of Knife Crime in Poetic Short
No More Knives LDN, released in partnership with London charity Lives Not Knives, features real-life cast of people affected by knife crime.
Unlock full credits and more with a Source + shots membership.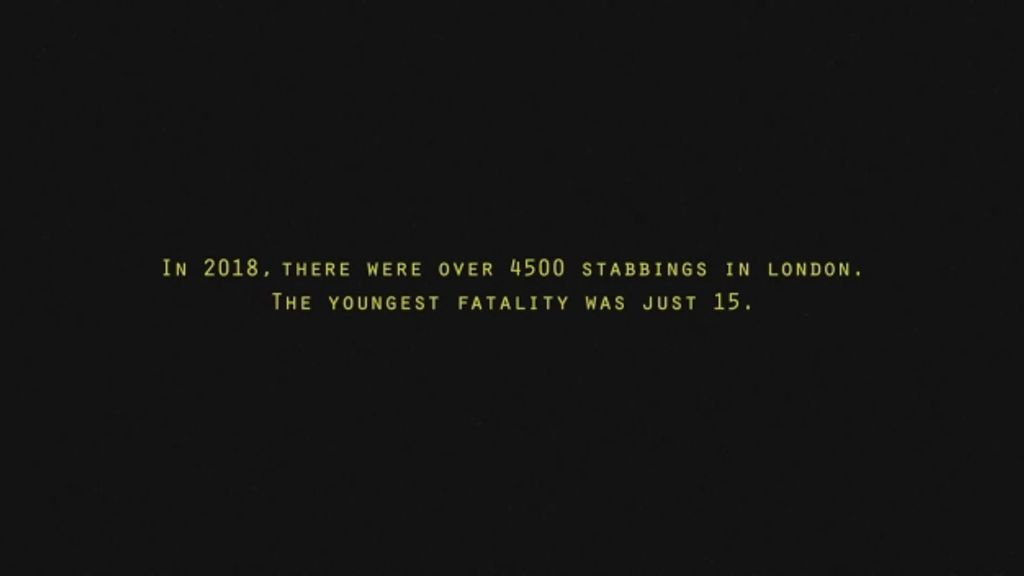 Unlock full credits and more with a Source + shots membership.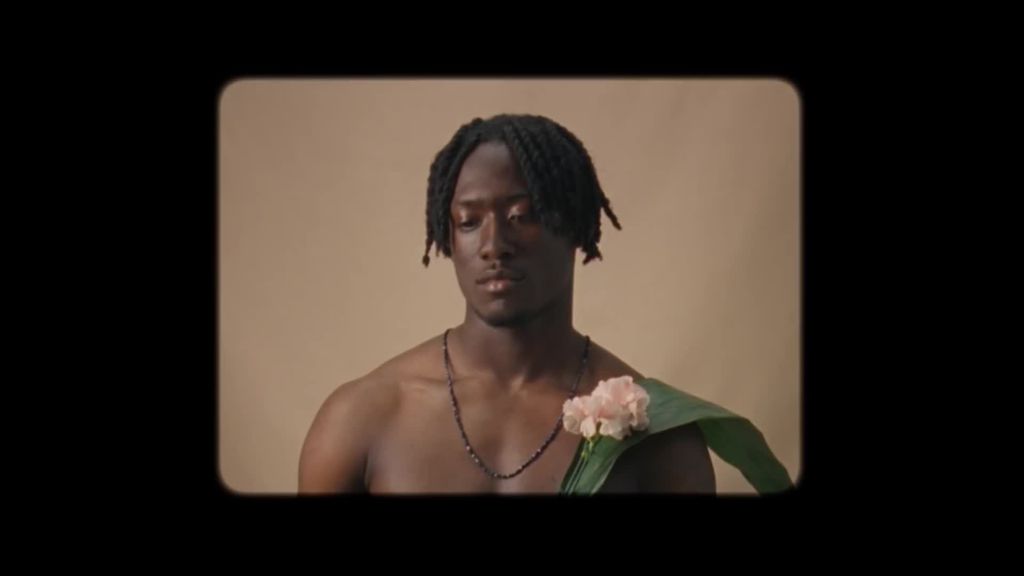 London's knife crime epidemic dominated headlines last year, and sadly shows no sign of abating, with another victim stabbed to death in Dulwich, south east London, only this weekend.
Aiming to challenge the conception among young people of what it means to carry a blade, young directing duo Will & Carly - aka Carly Randall and Will Cottam, a senior creative at McCann London - have created this powerful and thought-provoking short film which premiered on Dazed last week.
No More Knives LDN, released in partnership with London-based youth charity Lives Not Knives, features a cast of people who have all been affected in some way by knife crime.
Shot on 16mm film by cinematographer Joel Honeywell, the film that weaves together threads of art-directed symbolism, interpretive dance and raw performances of people who've lost loved ones or family members, overlaid by the words of 17-year-old poet and South London SLAMbassadors winner, Maya Sourie.
Below, shots caught up with Randall and Cottam to find out more about the project.
Tell us a bit about your backgrounds as young directors - when did you start directing and what have you directed prior to this film?

Carly Randall: We both went to art college, although not the same one. I used to paint, make films and do photoshoots, so I think I've always had an interest in film. My work has always been quite probing and I'm particularly intrigued by emotion, relationships and how people perceive themselves through social structures. Then a couple of years ago we made a promo for a friend, then a few more and it's kind of snowballed.

Will Cottam: I'm a creative in an ad agency, so I've been writing scripts and making commercials for a number of years now and I've always been fascinated by the role of the director and how they've brought my ideas to life. Having been fortunate to work with some of the best in the industry, from Seb Edwards to Adam Berg, I now feel ready to bring my own visions to life.
When did the idea for the film first come about? Were you approached by Lives Not Knives to create a film, or did you approach them to partner after making the film?
WC: The idea came about in the summer of 2018. We were horrified with how often the newspapers were reporting on London stabbings, and how it had almost become part of our daily routine to read about violent deaths on our commute. I think that's when we decided we wanted to try to create something in response to what was going on. CR: We had always discussed doing charity and pro bono work so we decided to put our creative heads to good use and went from there. We chose to self-fund the film so we could have more creative control and approached Lives Not Knives on completion. We felt they would be the perfect partner considering the work and campaigning they do, along with the extent of their network and ability to reach young Londoners.
Tell us a bit about how you ended up collaborating with Maya Sourie? CR: We discovered Maya through the poem she penned for a Prince's Trust advert called Youth Can Do It, directed by Andrea Arnold. It's powerful, honest and inspirational. We knew she would be the perfect for this. WC: Maya has this incredible ability to balance speaking on a level in a way that resonates with young people, while choosing her words so thoughtfully and elegantly that you feel compelled to listen.
"We wanted something that was urban, robust and accessible. It's an aesthetic we found interesting as Nike create a lot of their content in urban areas."
What came first, the poem or the visuals? WC: A bit of both really. We pulled together a pretty rough treatment which was full of references and symbolism before we even approached Maya, Joel [Honeywell, DOP] and anyone else we collaborated with. We met Maya regularly throughout the summer of 2018 and once she had completed the poem, we reviewed our ideas, kept what worked, threw out what didn't and created new ones to complete our visual tapestry. CR: We both love photography and art and consistently harvest and stockpile things that we like so we already had a lot of imagery in mind. Once the poem was complete and we heard Maya's finished words, it was about considering how what we heard and what we saw could be fused together.
The spot feels almost Nike-esque in style, what were your/Joel's main references? Both: We wanted something that was urban, robust and accessible. It's an aesthetic we found interesting as Nike create a lot of their content in urban areas. When discussing the project with Joel, we had always planned to have it hand held providing energy and a feeling of movement and energy. Joel is a very contemporary DOP whose style is incredibly immersive. His ability to capture characters in a very powerful way was one of the main reasons we chose him.
The recurring shot of the knives 'planted' in the ground is really striking - where did the idea come from?
CR: We wanted to create a powerful, hard-hitting symbol of the number of people under 25 who had tragically lost their lives to knives in London. At the time of shooting this it was 21, but by the end of 2018 this number rose to 37 – many of whom were just teenagers. WC: The visual itself is symbolic of gravestones in a cemetery. It reflects the direct relationship between death and knives. It's probably the most ominous image within the film but a powerful reminder of the deadly and upsetting consequences of knife crime.
What do you hope people will take away from the spot?
CR: Ultimately, we hope it will resonate with the youth of London, that Maya's words will provoke debate and discussion and invite people to question the significance of what it means to carry a knife. A lot of kids cite carrying knives for protection, but protection from each other. And that's the problem that the poem highlights. Maya's poem encourages kids to regard each other as humans, as allies, not people that should be at war with each other. We hope this will bring communities together and encourage the government to focus on providing support to tackle the route of the problem. WC: Hopefully, we'll also prove you can tackle a serious issue like knife crime and still be creative. We wanted to take the familiar backdrop of the urban landscape but make it art directed and poetic by drawing attention to the humans within these environments; to the mother, the brother, the friend, the victims.
What are you working on next?
Both: Right now we've just embarked on a project that deals with systematic bullying and how people overcome it.