News
Weekly Rewind: March 13th, 2020
This week's round-up of the best stories from the world wide web includes cleaning choons, bookish blocks and a pair of Mario stories that are simply super.
Everybody dance, do-do-do, wash your hands, wash your hands
With drastic measures now being taken into effect, is still seems like the simplest way of avoiding the dreaded Coronavirus is to give your mitts a jolly-good scrub. With advice pointing to a minimum of 20-seconds of lather, various techniques are being employed by people to hit the requisite duration - the most popular being singing the song Happy Birthday twice in a row.
However, a teenage wizkid developer named William has invented a solution to those who might get a little bored of the celebratory classic, by creating a tool that will make you a hand-washing how-to poster accompanied by any song you like. As covered in Mashable, the online gizmo allows you to type any song and artist into WashYourLyrics.com, and it will pull the lyrics from Genius and generate a poster based on the National Health Service's hand-washing instructions.
The site falls short at recommending how to dry your digits afterwards, but we recommend you Shake It Off.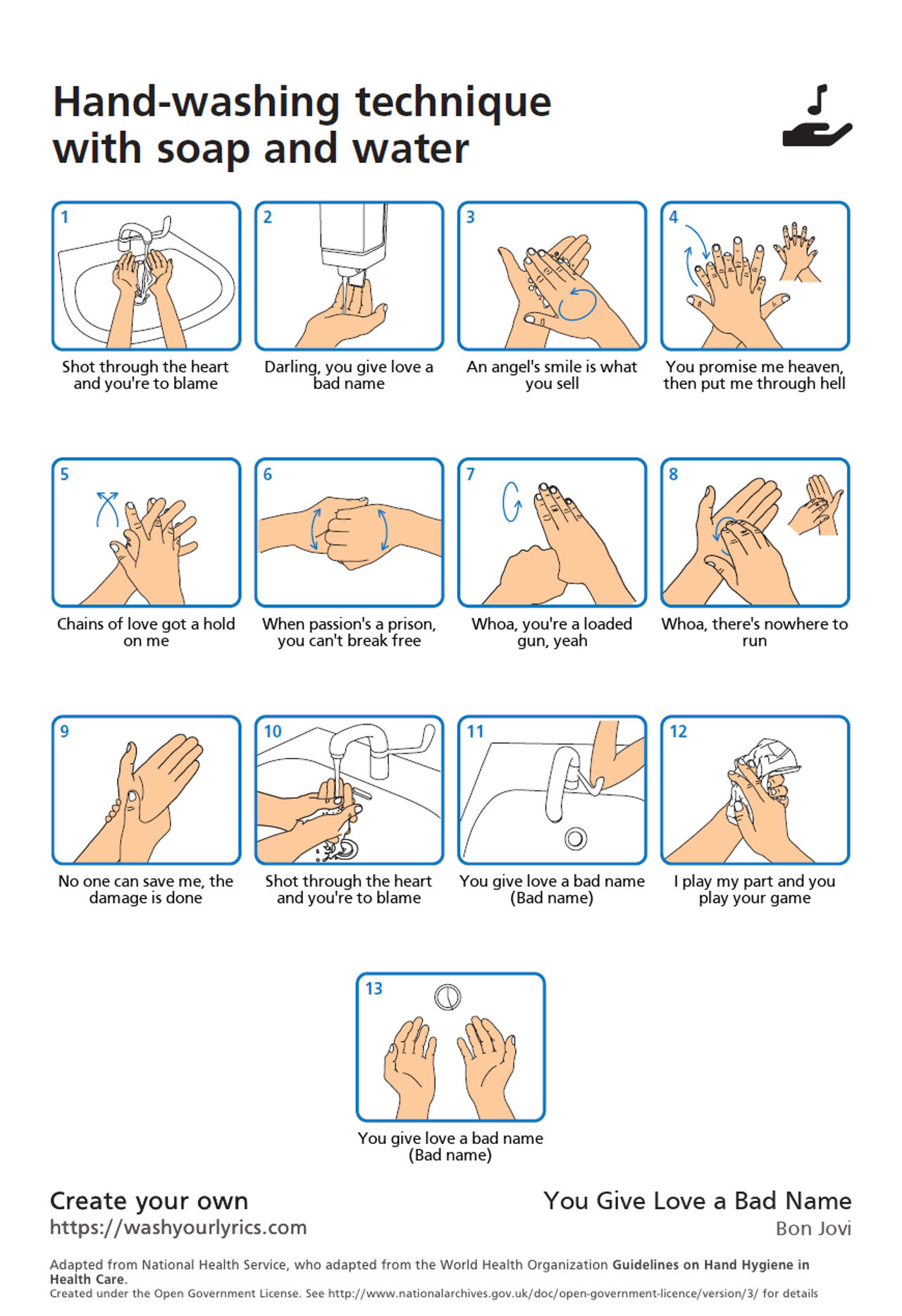 "It's a me... LEGO Mario"
As reported over at Polygon, the much hyped LEGO collaboration with Mario has been officially announced. Nintendo and The Lego Group are teaming up for Lego Super Mario, a new physical play experience that is part brick-building, part game. It's not a video game, however. As demonstrated in a new trailer for Lego Super Mario, players will build levels, physically move Mario through them, and defeat enemies.
At the center of the new Lego line is an interactive Lego Mario figure with built-in screens and a speaker. Players will move Mario around levels that they build, collecting coins and stomping on Goombas, Koopas, and Shy Guys as they try to reach the end-of-level flagpole. Mario's expression will change as players move through hand-built levels, and his trademark "Wahoo!" and "Here we go!" voice lines will complement the play experience.
Super Mario 2
It's a week which brings us a double-whammy of Mario madness because, alongside Lego's announcement, Levi's is also getting in on some Mario action with a collaboration which will see the release of Mario-themed Levi's clothes. As reported on The Verge, Nintendo and Levi's this week revealed images of the collection, which features jean jackets, shorts, hoodies and - naturally - dungarees. There are no firm details on price yet, but the two companies did reveal that the release date was April 1, which hopefully doesn't mean this is some sort of Mario mischief-making for April Fools Day.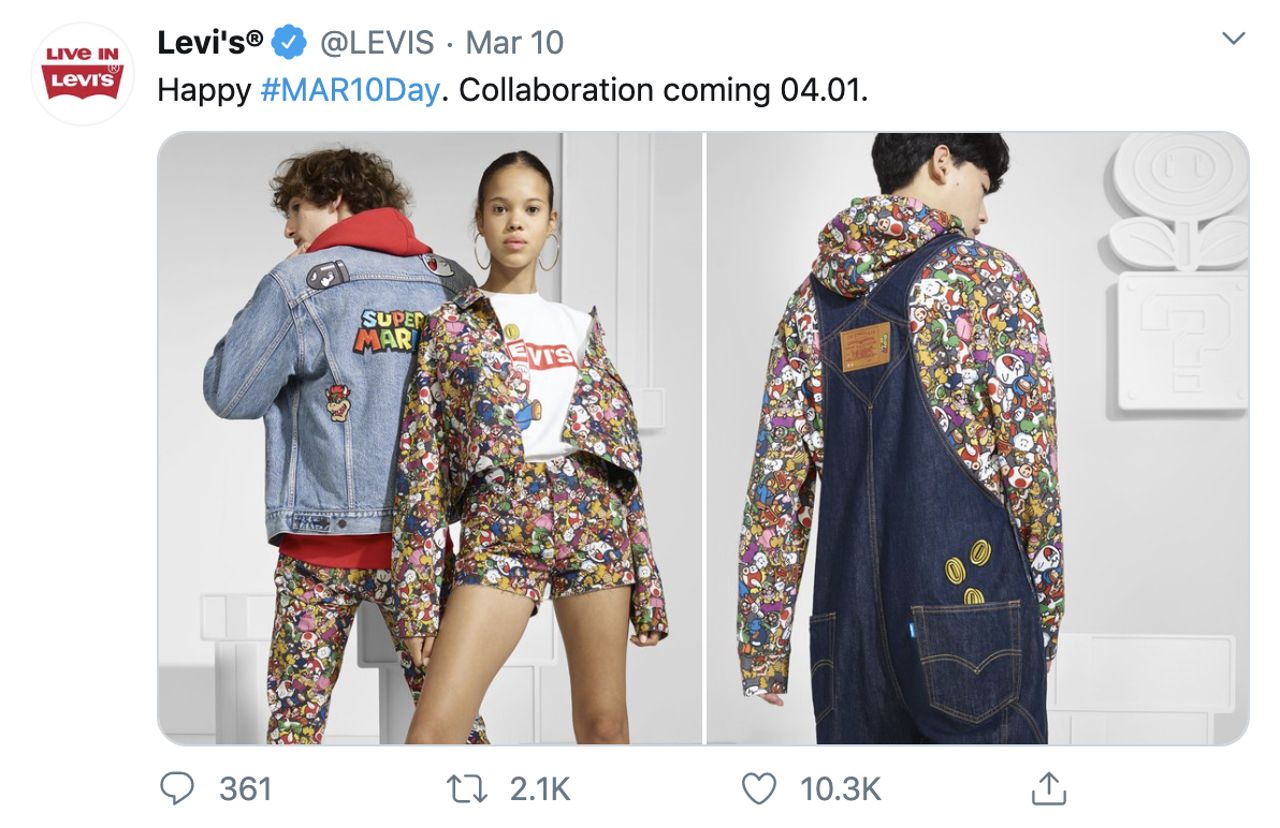 The Open-Truth World of Minecraft
In a monumental act of defiance, creativity, and power, journalists around the world have collaborated to produce the Uncensored Library; a digital repository for banned articles and blacklisted sites. Using the Minecraft open-world building platform, the library is a place for free speech while also avoiding government surveillance technologies. Released on March 12th, World Day Against Cyber Censorship, the Uncensored Library opened with articles from Syria, Mexico, Saudi Arabia, Egypt, Mexico, and Russia. With citizens worldwide dedicated to ending corruption and reporting on oppressive governments, the database of the Uncensored Library provides a place where young people can read restricted articles, information, and materials without interference from authorities. The Library is still growing, and BlockWorks, the developers, hopes that it continues to empower both journalists and young citizens to learn and find the truth.