News
BMW shines a light on their plug-in hybrids in new campaign
FCB Inferno create a show-stopping film for the pioneering PHEV range.
More and more people are considering going electric with their next car purchase.
Whilst some people might not be ready to make the leap to full electric, BMW offers a range of Plug-in Hybrid (PHEV) cars, which combine a combustion petrol engine and an electric motor to offer the driver the benefit of both petrol and electric. BMW Plug-in Hybrids (PHEV) are available on many of existing models in the range, from a saloon to an SUV. A PHEV is every inch a BMW, so they look, feel and drive exactly as you would expect the ultimate driving machine to.
This ground-breaking range of cars needed a show-stopping campaign. Creative agency FCB Inferno was briefed to create a campaign that clearly communicated how PHEVs offer the performance of petrol, with the efficiency of electric, in one BMW.
The campaign idea is strikingly simple. In the films, each time a BMW PHEV switches from petrol to electric, it glows with pure white light. When it changes back to petrol, the light disappears. In other words, the car is Sometimes electric. Always BMW.
Unlock full credits and more with a Source + shots membership.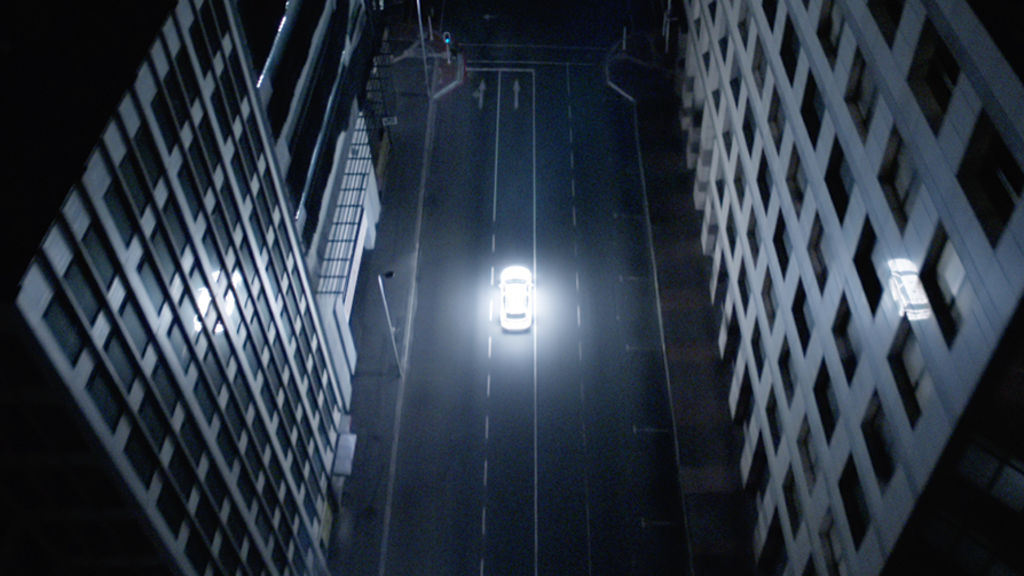 Achieving this effect in a way that felt realistic was much harder than it looked, and the BMW PHEV shoot included a lot of firsts. A pioneering LED lighting rig was custom built specifically for the campaign, to give a real illumination effect rather than relying on special effects. An anamorphic camera normally used for IMAX movies gave a more cinematic feel. Add in flying drone shots through a working city, and a cameraman on rollerblades who used to skate at the X Games, and you get a sense of the level of craft that went into creating the campaign.
The result is an elegant visual metaphor that brings to life the PHEV range's hidden yet innovative functionality. The film forms the first part of a wider programme that will be running throughout the year with the aim of helping consumers understand better the PHEV technology and the positive realities of living with it every day.
The launch supports retailer events such as the upcoming PHEV weekend 14th – 21st March which includes a series of workshops and sessions. The event will also allow customers to speak to a 'BMW Genius' and assess their lifestyle and driving needs in order to ascertain whether a PHEV model is right for them, as well as which model in the vast range is best suited to them.
Michelle Roberts, BMW UK Marketing Director, says: "'This beautifully simple idea captures the joy of driving the BMW PHEV range. It demonstrates how the cutting-edge technology in the cars allows them to effortlessly switch between petrol and electric and back again."
Owen Lee, FCB Inferno's Chief Creative Officer, said: "It's a very rare thing on a commercial shoot when seasoned members of the film crew and passers-by are excitedly filming the monitor - it was a hugely reassuring sign that we captured the energy and power of the technology in a show-stopping way."
The campaign is running across TV, social media, digital and outdoor across Europe.
The film's creative team were FCB Inferno's Ben Usher and Rob Farren. The director was Rob Chiu, and the production company was Iconoclast.