News
Weekly Rewind: August 14th, 2020
This week's round-up of the most interesting stories from the world wide web includes boardgame brides, Amazing AR, female fiction and directing decisions.
My name is Inigo Montoya. You killed my father. Prepare to (roll your) die
A fun tabletop game based on The Princess Bride? INCONCEIVABLE! From film-to-board specialists Ravensburger (Jaws, Back To The Future, Disney Villainous) comes a co-operative adventure that takes one-to-four players on the journey of the film in six chapters.
The genius of the rendition, as explained in io9, is that it's construction is supposed to replicate the William Goldman novel being read by the grandfather character (Peter Falk) to Fred Savage's bed-bound sicknote. Full of interesting-sounding mechanics and looking to invoke the film's witty delivery, this is a game we'd happy face the Dread Pirate Roberts for.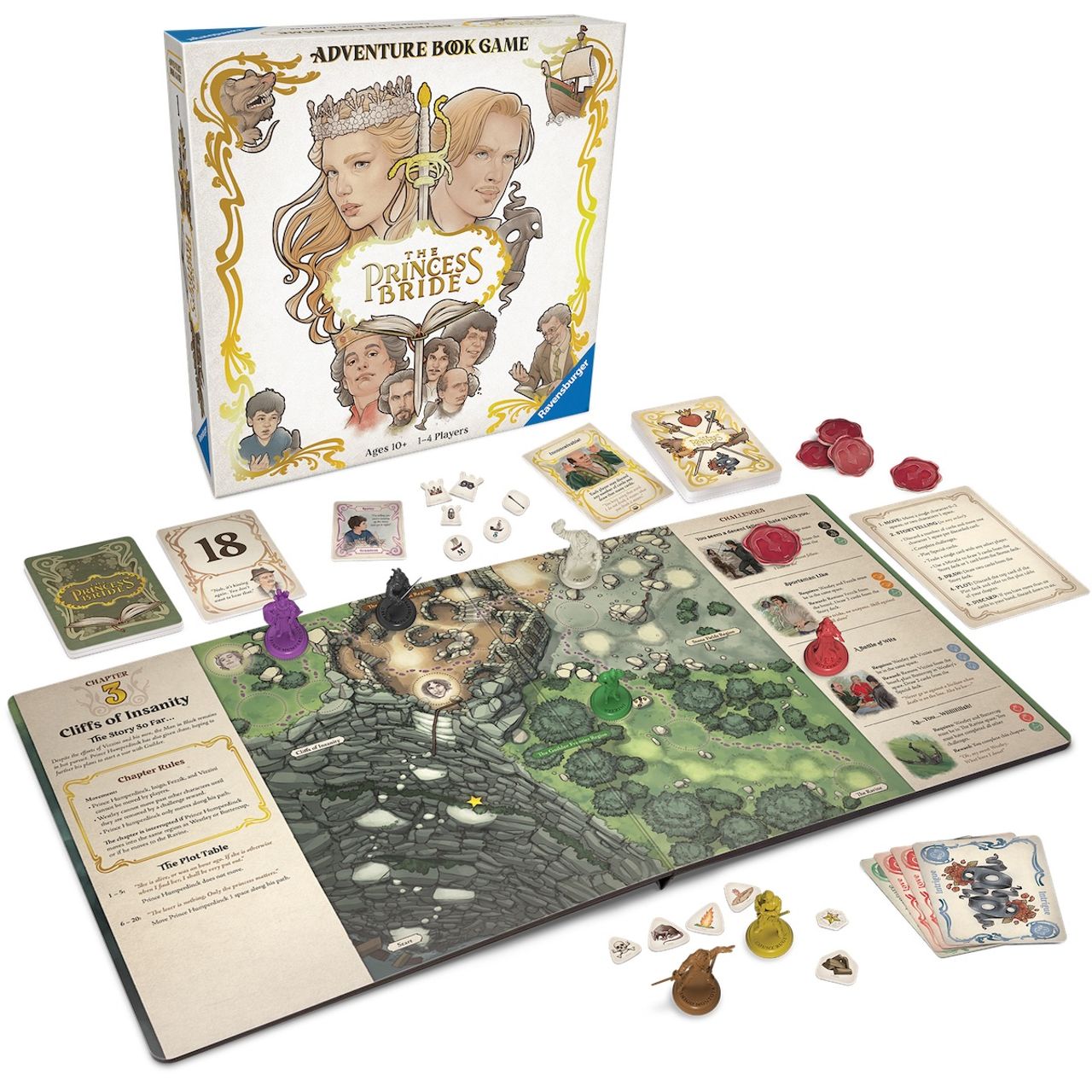 It's like they really AR there
Teaming up with SK Telecom and Google, Nexus has used its might tech brain and digital artists to transform Changdeok Palace, a UNESCO world heritage site, into the world's first digitally mapped AR experience. Giving visitors the opportunity to make friends with a mythical wayfinding character, practice archery with Prince Yi San, and take a selfie with King Yeongjo and Queen Jeongseong, the over 600+ years of history and culture is brought to life by the latest in technology.
You can find out more (and dive into the digital details) on the Nexus site and, if travel bans continue as expected, even experience a virtual visit when the 'at home' version hits Android devices.
The book (re)store
Throughout history, female writers have written under male pseudonyms for many reasons, often as the only way for their work to be published and given the attention it deserves. Now, for the first time, and to celebrate the 25th anniversary of the Women's Prize for Fiction, Baileys, a long-standing sponsor of the award, is rereleasing these classic works with the author's true names on the cover, giving them the visibility and credit they deserve.
The drinks brand wanted to create a campaign to help celebrate women's creative achievements and the Reclaim Her Name initiative will see 25 novels re-released and available for free, championing female writers throughout the ages who faced many obstacles, not least sexism and prejudice. The project, which has been reported by the BBC and the Guardian this week, was devised in collaboration with VMLY&R with the team searching archives and online and university resources to identify female writers who disguised their gender with pseudonyms. The collection of books includes Middlemarch by Mary Ann Evans (aka George Eliot) and A Phantom Lover by Violet Paget (aka Vernon Lee) and aims to encourage new and important conversations around the continuing challenges women face in publishing and authors' many reasons for using a pseudonym.
"Many of the authors we selected were suffragettes and staunch feminists," said Tamryn Kerr, Creative Director at VMLY&R." I'd like to think of this project as our way of thanking them for what they did for us, and of supporting a new generation of artists through the new cover art that 13 inspiring female illustrators, from all over the world, created for the Reclaim Her Name collection."
Bring out the Tarantino...
You can now play Steven Spielberg's interactive movie Director's Chair starring Quentin Tarantino, the game allows you dial in exactly how much overacting you want from Tarantino! As reported over at Dazed, The game was originally released in 1996, Director's Chair was a video game that enabled players to direct their own movie using supplied footage, with Spielberg offering advice on filmmaking. Shot specifically for the game, the footage starred Tarantino as a prisoner on death row, and Jennifer Aniston as his girlfriend, determined to prove his innocence.
Previously deemed lost, the footage has been unearthed and adapted into a choose-your-own-adventure online game, which allows players to decide what the characters should do. You can check out the game here.