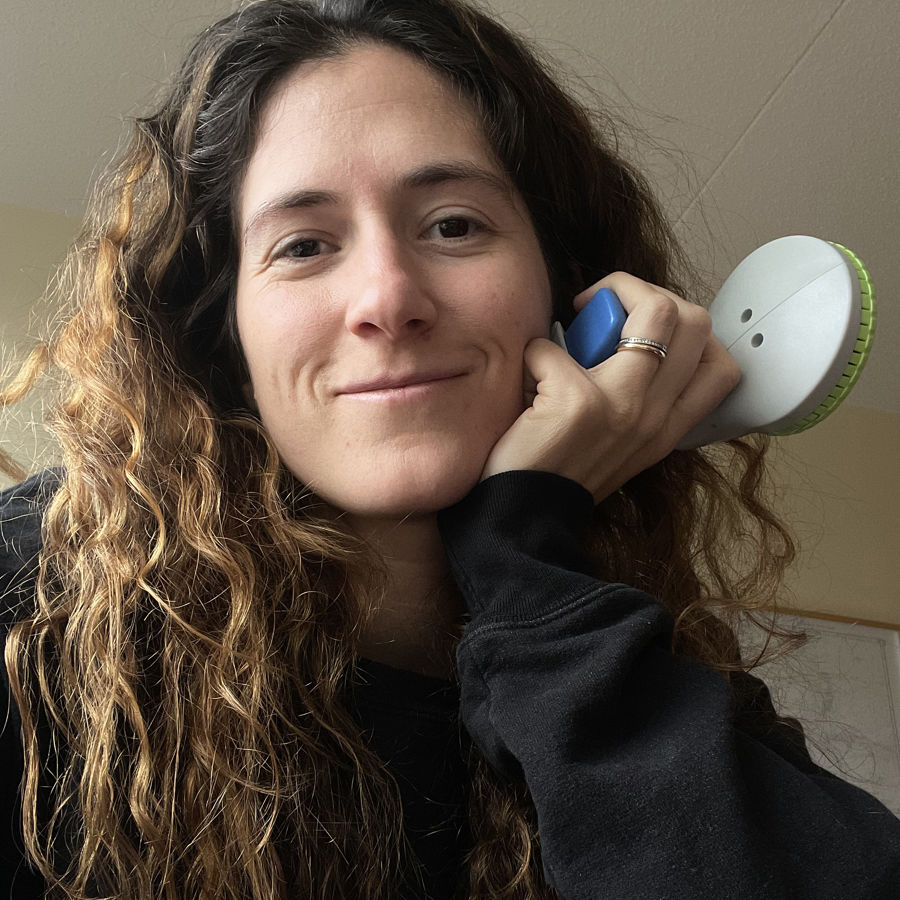 Inspiration
Victoria Rivera: A Few Of My Favourite Things
The acclaimed SLMBR PRTY writer/director Victoria Rivera, known for her intimate, bilingual storytelling across various mediums, discusses her passion for classic cameras, new notebooks and a treasured typewriter.
Colombian writer/director Victoria Rivera is a filmmaking polymath, navigating between narrative, documentary, and commercial films.
Her shorts have earned festival recognition, Vimeo Staff Picks, and a place among 2020's 25 New Faces of Independent Film with their powerful, character-driven narratives.
Here, the SLMBR PRTY signing talks us through the items that keep her creatively stimulated, including a nifty trick with index cards and a Kubrick-inspired writing gadget.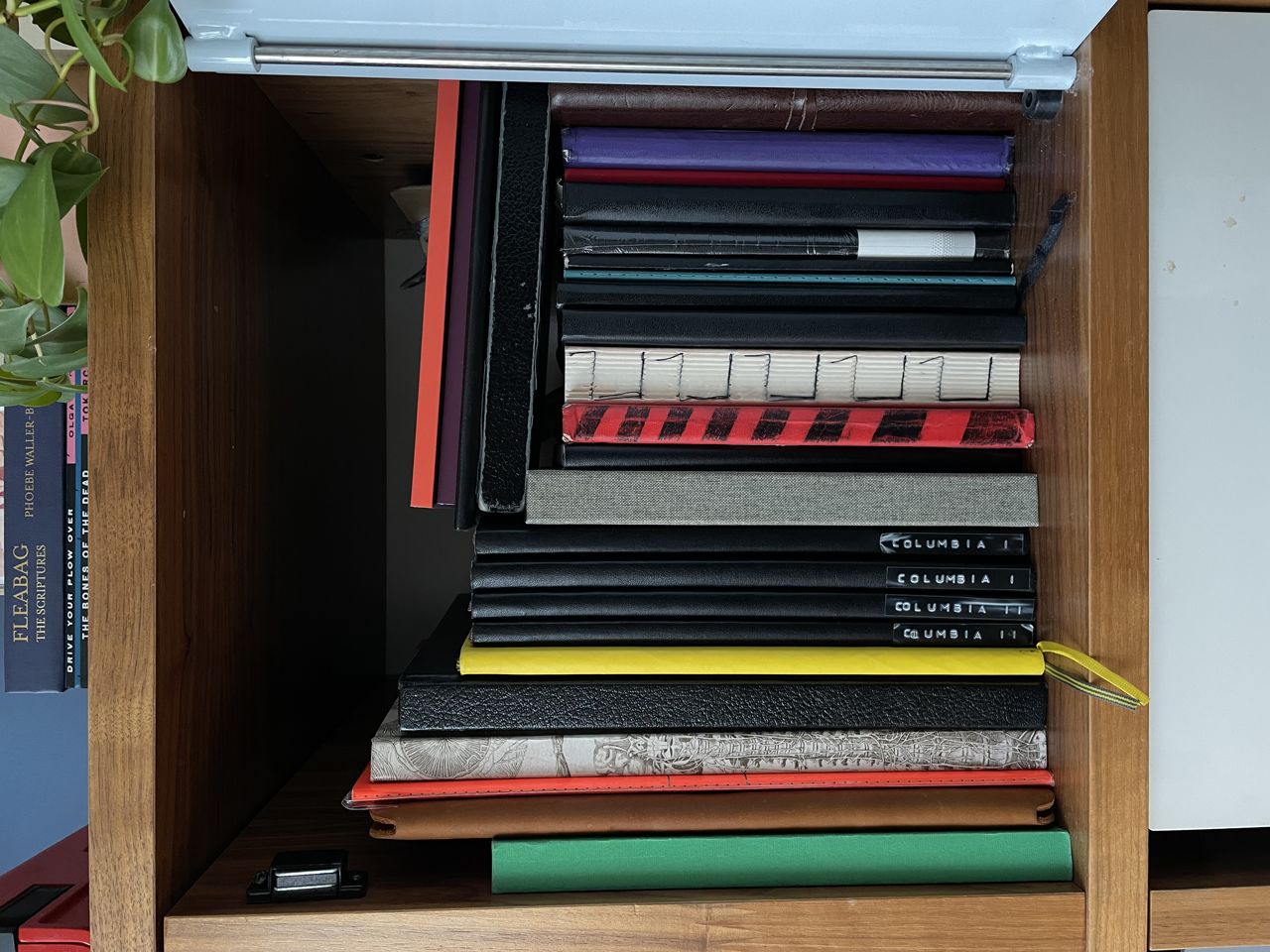 The Notebooks
Over the years, I've filled up my fair share of notebooks.
I always carry one around, filling them with thoughts, ideas, lists, storyboards, sketches, questions, and on rare occasions, answers.
I'm not precious about them, but I like to date each entry and ensure I get to the last page before starting a new one.
I love Moleskines because of the band that keeps the pages together, and I always prefer blank pages.
Dots and lines feel constraining. Blank pages feel full of possibilities.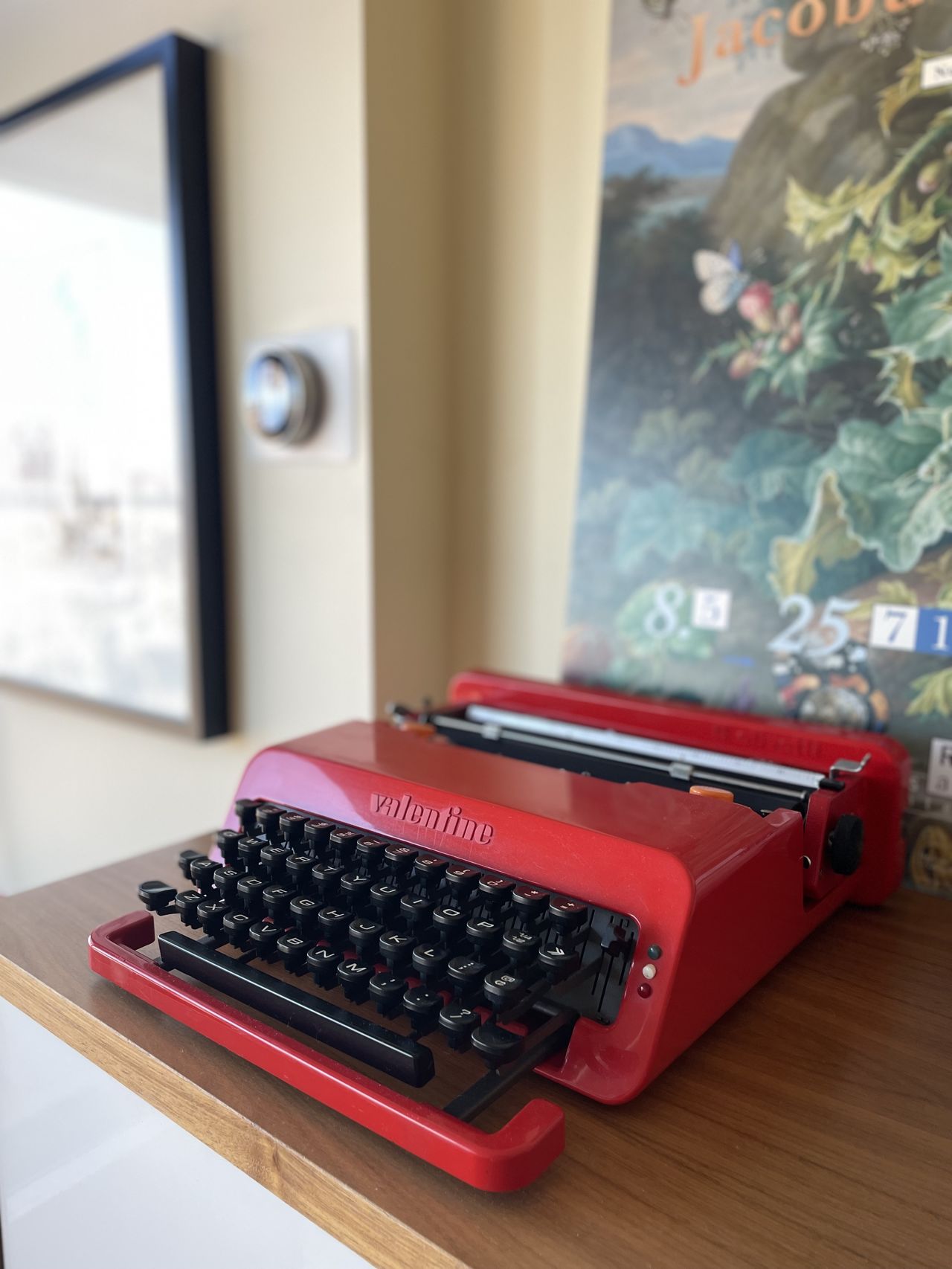 The Typewriter
This is one of my favourite possessions: a 1969 Olivetti Valentine.
I first set eyes on her in Stanley Kubrick's A Clockwork Orange and it was love at first sight.
I always wanted one, and a few years back a special someone found this one in mint condition at Gramercy Typewriter Company in Manhattan and gave it to me for my birthday.
I use her when I want to write without the possibility of erasing or editing thoughts.
She's unforgiving, brutally honest, and a total beauty.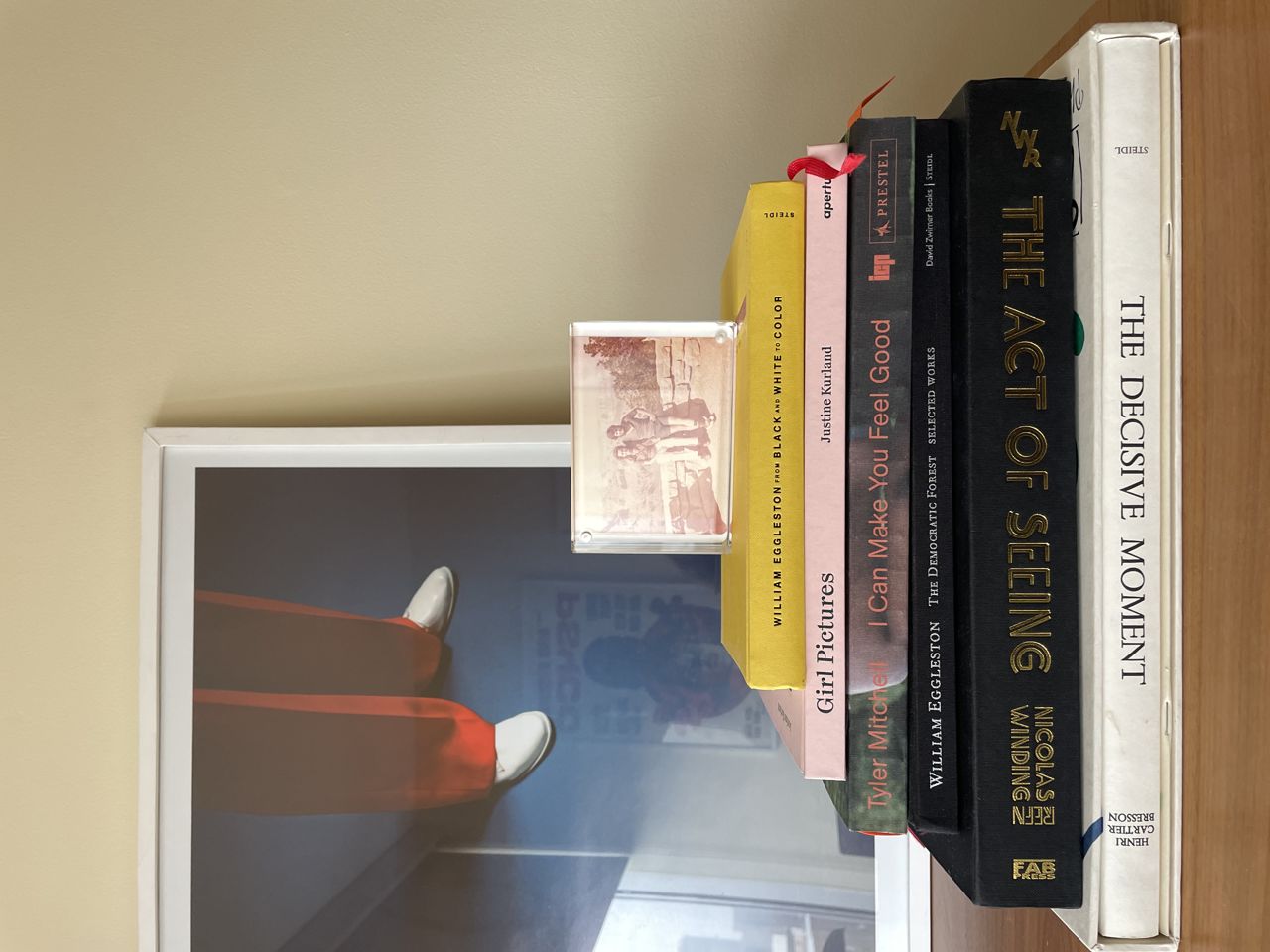 The Photo Books
Photography was my way into film, and because of that, I like to keep photo books close.
These photographers and their ability to tell an entire story in a single frame always inspire me.
William Eggleston, Justine Kurland, Tyler Mitchell, and Henri Cartier-Bresson are all greats who have moved me in countless ways.
They're an excellent reminder of the power of a single, well-crafted frame that can stay with you forever.
Behind the books is a photograph that was gifted to me by a close friend and amazing photographer in her own right, Josefina Santos, who also inspires me on the daily.
And to top it off is an image of my parents on their honeymoon to the Grand Canyon, which always makes me smile.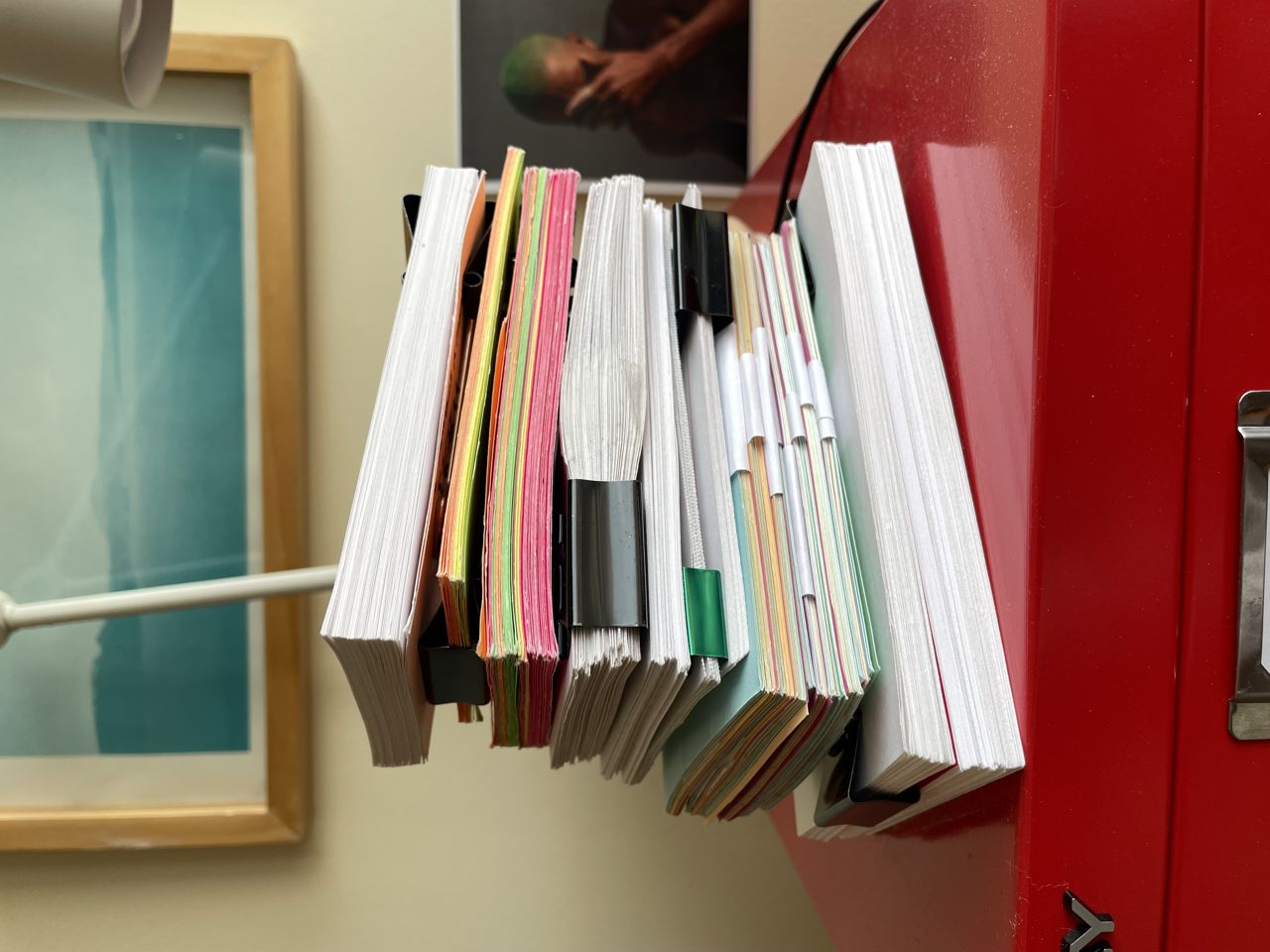 The Index Cards
I think these are any screenwriter's not-so-secret weapon.
I have one for every short or feature I've written.
They're especially handy in the rewriting process, which can be tedious, sitting in front of a screen all day.
I like to write a scene on each card and colour-code them according to the storyline or character.
Then I cover the biggest wall available (usually a closet door) with them in chronological order and move them around to see what happens when you remove a scene or place it elsewhere.
It's a low-stakes, high-reward situation, looking at your story however many ways you want.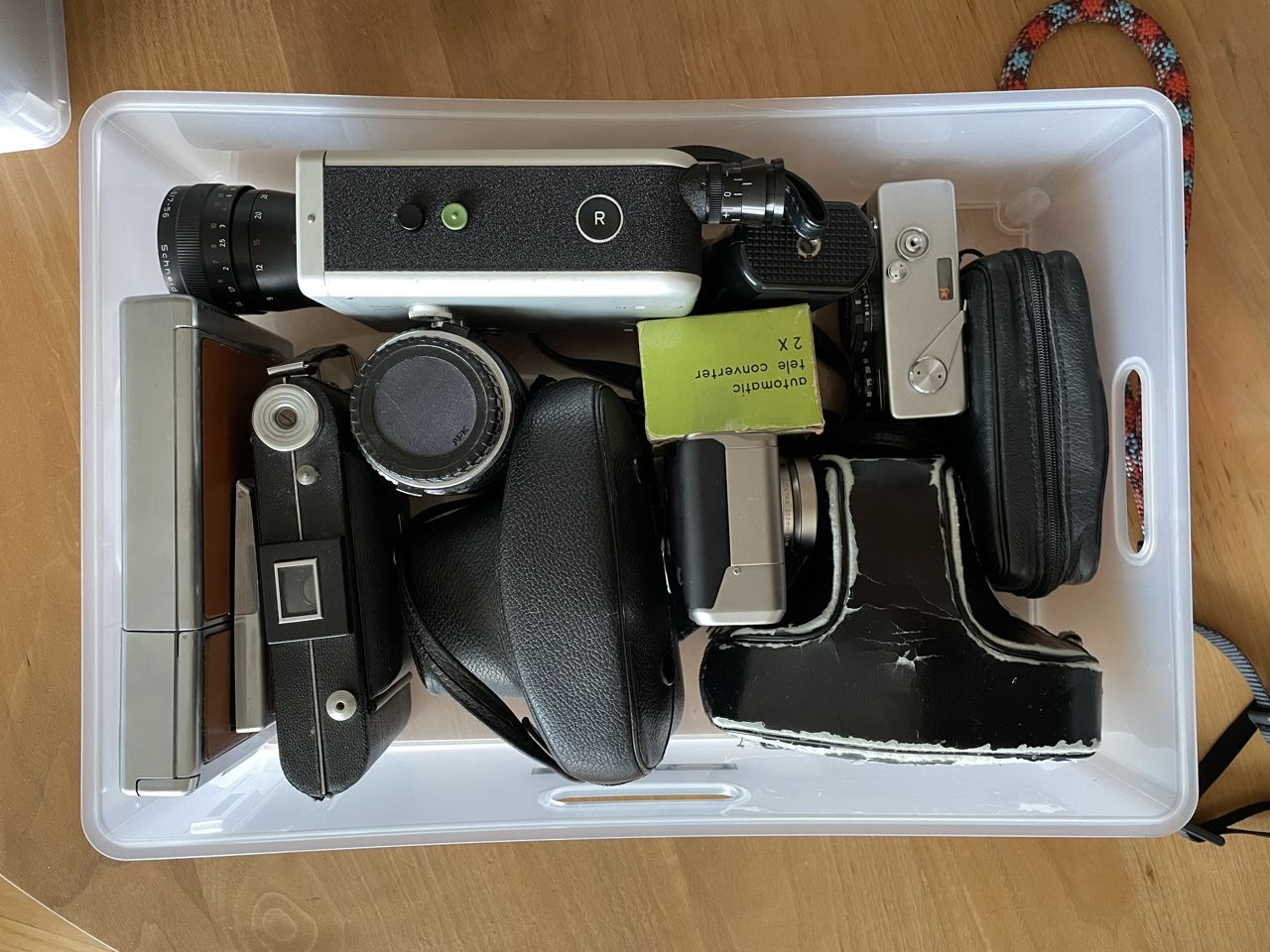 The Old Cameras
I'm guessing most filmmakers have a cupboard packed with old cameras that they've used at certain points of their life.
Between my partner, Soren Nielsen, who is a cinematographer, and myself, we've accumulated 35mm, 120mm, Polaroid, and 8mm film cameras.
Some are inherited from family members, others were hunted down on eBay, and all have been loved.
Right now, I'm all about the convenience of a point-and-shoot with a flash that I can easily carry and sneak into everywhere I go.
It usually takes me months to develop the rolls, so I'm always finding shots I'd forgotten I'd even taken.
Those are the best surprises.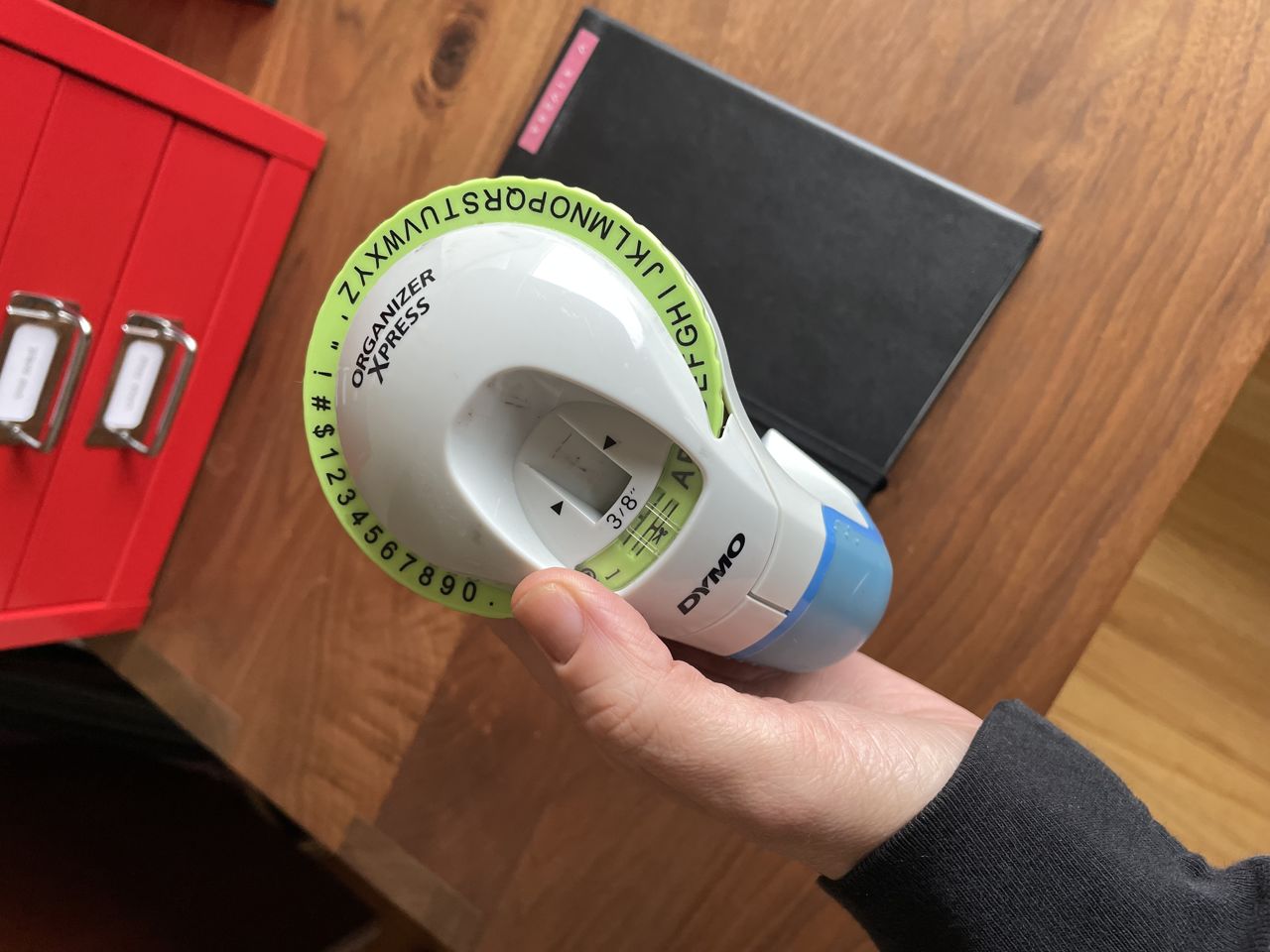 The Label Maker
I'd like to think all writers are serial procrastinators like myself, but I do like to make the most of my time, so I frequently turn to organizing as a mindless task that allows me to think.
This tendency has resulted in a love (or need) to label stuff as I organize and think.
Hard drives, cables, boxes, jars… anything you can think of, I've labelled it.