Work
VanMoof's frog-flavoured ride through Psychedelia
The bike brand's kaleidoscopic commercial utilises the artwork of London illustrator Jim Stoten to take us on a trip.
Unlock full credits and more with a Source + shots membership.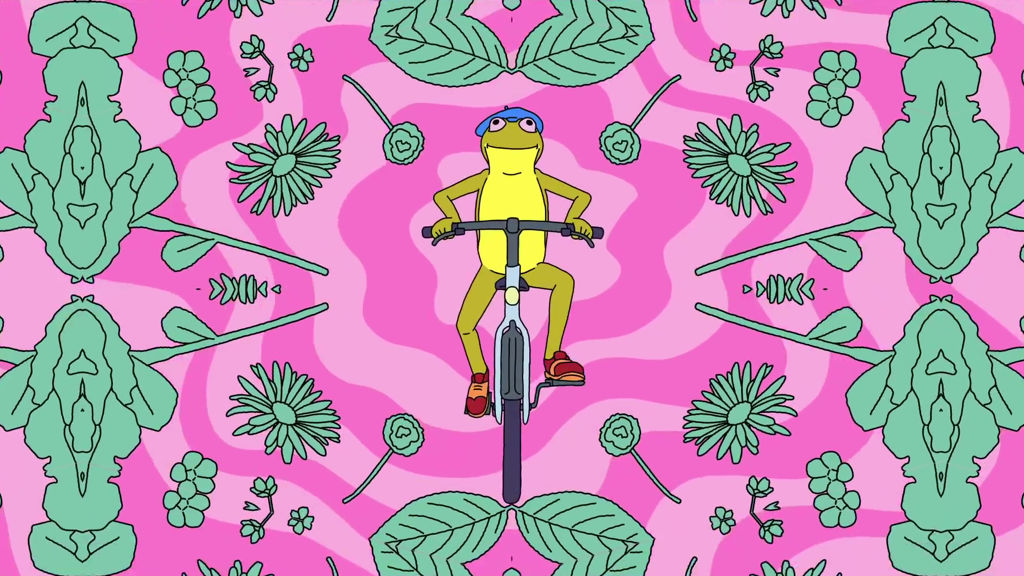 There's a toad, native to the Sonoran Desert, that produces a venom known as 5-MeO-DMT, which just happens to be an extremely potent natural psychedelic that can be injected by licking the amphibian's back.
For viewers of this wildly colourful new spot for bike brand VanMoof, not even an oral interaction is needed to stimulate a similar response, with London illustrator Jim Stoten's bonkers imagery providing more than enough hallucinogenic stimulation.
Entitled Rethink the City. Reimagine the Future, the enjoyably madcap spot, produced through Cape Town animation studio Bewilder, is so full of vibrant non sequitur that we're simply delighted that a brand has endorsed it so readily.
"Instead of focussing on the negative effects of cars and clogged streets, we're emphasizing the positive advantages of cycling," says creative director Pascal Duval.
"I find it really exciting to see something which catches your eye and doesn't seem to mean anything," adds Stoten. "Then you can't help but start putting meaning to it.