Work
The wisdom of windows
KesselsKramer's poetic film imagines a world of communicative casements.
Unlock full credits and more with a Source + shots membership.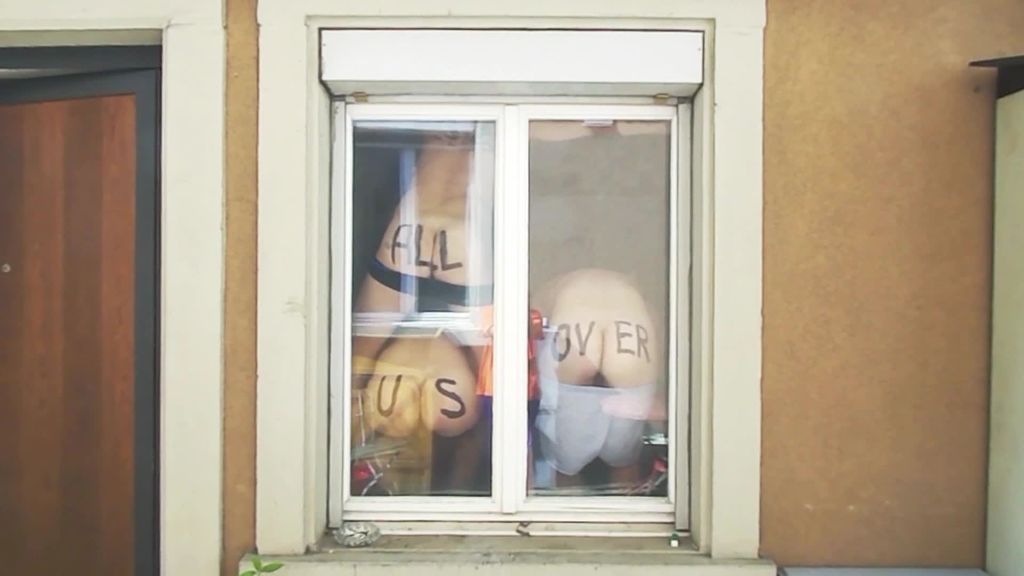 If the eyes are the windows to our souls, these windows are the soulful eyes of our houses… or something.
At any rate this charming film, A Window To The World, created in collaboration with screenwriter Efthimis Filippou (The Lobster), and 62 artists from around the world, features said apertures imparting a missive to us humans.
Noticing that lockdown has rendered windows a valuable conduit of messages – from childrens' rainbows to photography projects – Maartje Slijpen and Brenda Waegemaekers, creatives at Amsterdam agency KesselsKramer, wanted to celebrate this new expressive medium.
"We found ourselves staring out of our windows realising that this was our only physical connection to the outside world," they explain. "We wondered: if these windows could talk, what would they tell us?"
They then decided they wanted to create one story, break it up into sections, and invite artists to bring it to life in their home windows. KesselsKramer London's creative partner Dave Bell put them in touch with Efthimis Filippou, who started working on a short letter revealing the windows' rich inner lives.
The creatives then divided this letter into 62 sections and started assigning these to different artists from the KesselsKramer network. In no time, windows were coming in from Tokyo, Nairobi, Mexico City, Los Angeles, Niagara Falls, Berlin, Florianópolis, an Austrian mountaintop, and a Dutch hamlet called Middel.