Inspiration
Steve Gandolfi: A Few Of My Favourite Things
We speak to the Cut+Run editing powerhouse about some magnetic mementoes, a mystic ointment and a Fab Four folio.
With notable campaigns for brands like Kia, Intel, Activision, Zillow, Audi and VW under his belt, Steve Gandolfi is not just an editor, he is THE editor.
One of the most award-winning individuals in the industry, with top honors from Cannes, The Clio Awards, AICP Show and One Show to name but a few, Gandolfi's career has seen him take Cut+Run (a company he founded) from a single office in London to locations throughout the US.
Known to have a passion for mentoring the next generation of editing talent, we thought it only fitting to quiz Gandolfi on the items he's collected throughout his career that keep him creatively inspired.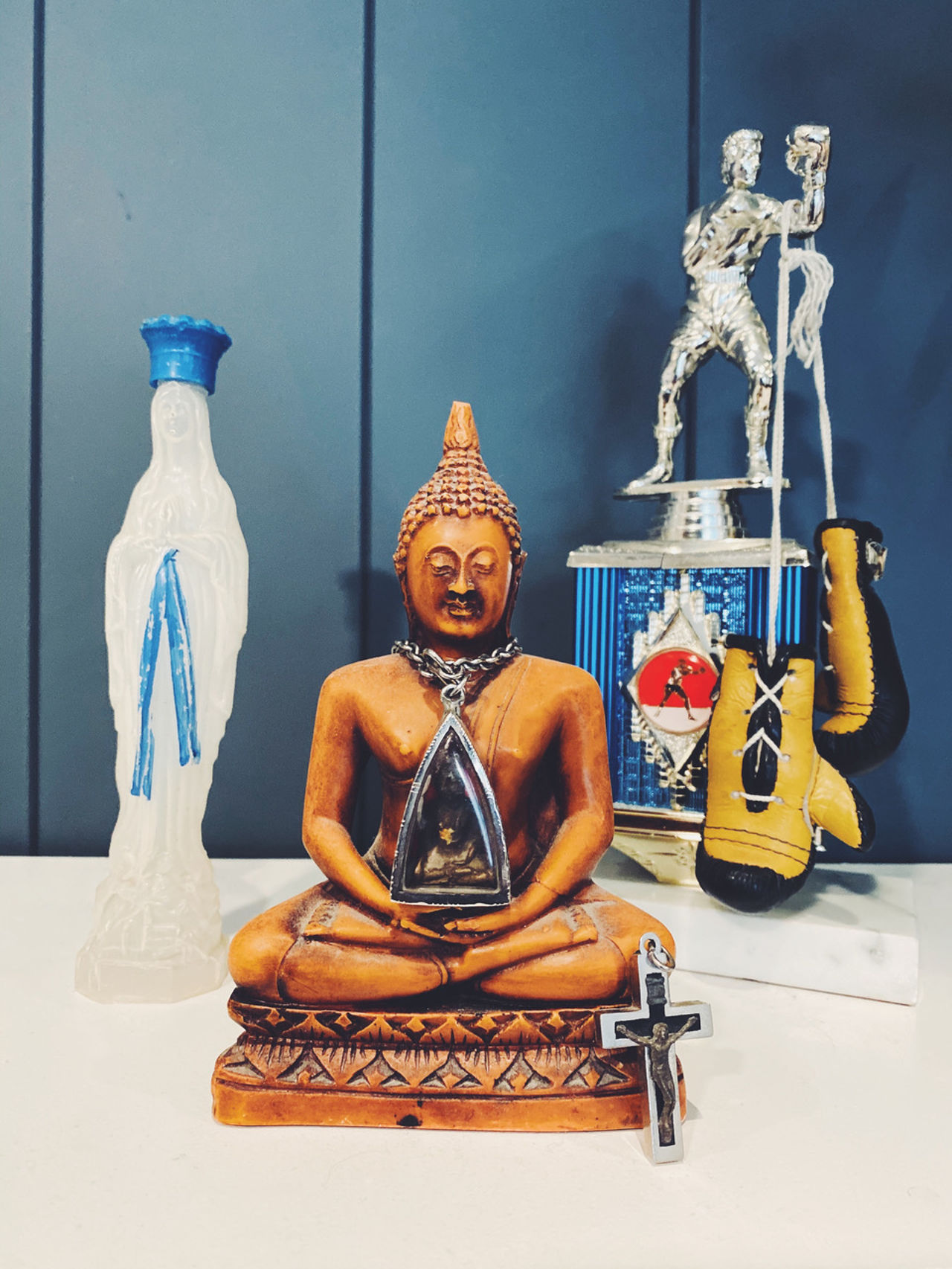 The Boxing Gloves and Wraps
Let's start with the thing that has guided me the most - my boxing gloves and hand wraps.
As the advert said, never leave home without them.
I love doing martial arts. This love began at the age of eight and a half, when I first walked onto a judo mat. From boxing, Thai boxing to Jujitsu, it has shaped me as a human being mentally, physically and spiritually.
My editing suite even has a speed bag in the corner of it.
It's not just an outlet, it's a connection.
I think back to one Saturday when my mum left the house to go shopping, my Dad and I nailed the floor boards down so we could train inside our tiny home without the structure falling apart.
It's one of the only times in my life I've ever held a hammer.
The Buddha and Cross
My Buddha and my cross sit prime of place above my heart level.
I was given this Buddha by my old Buddhist master in Thailand when I first went there to train and fight.
The cross belonged to my father and dangled from his neck for as long as I can remember.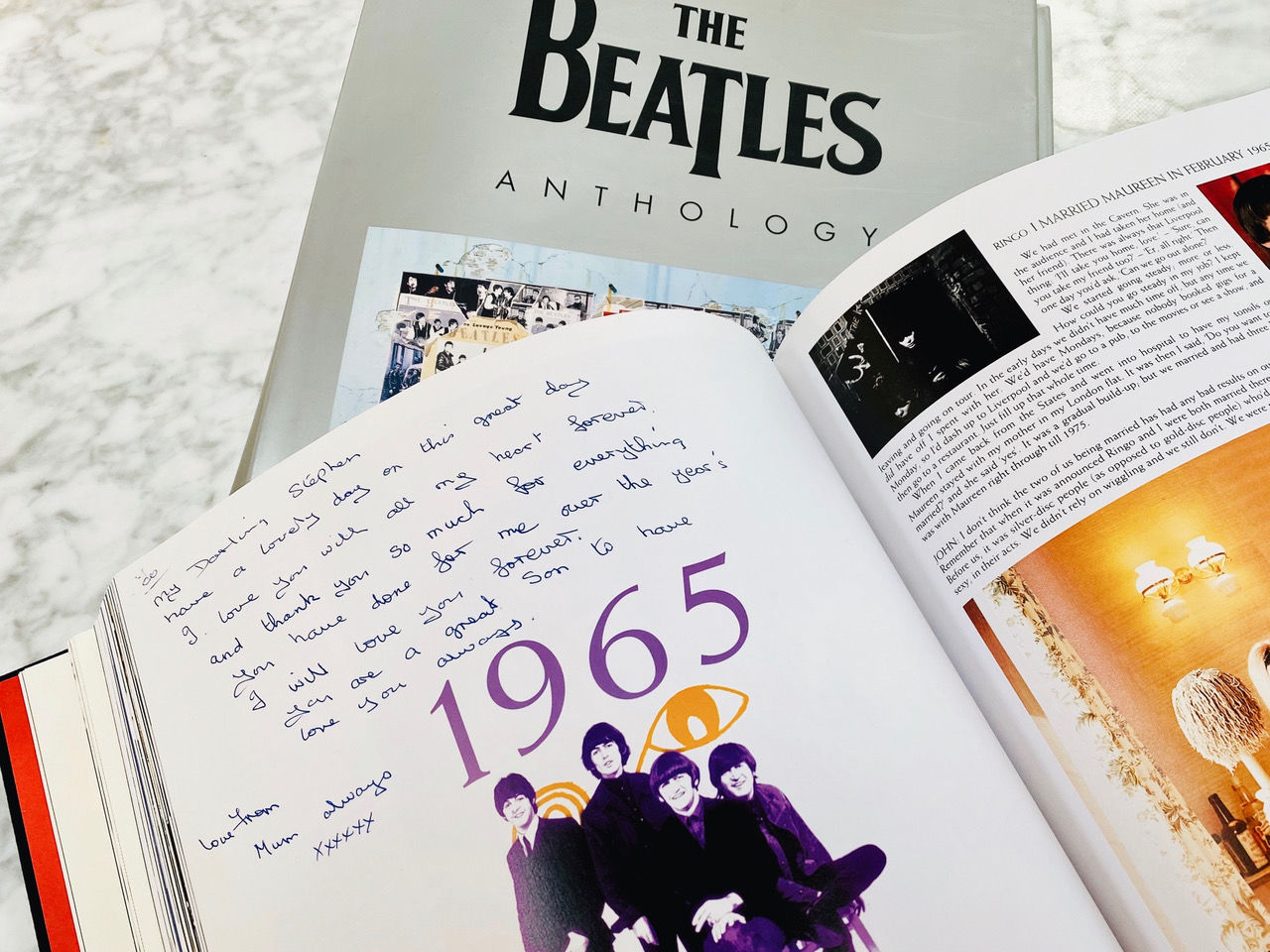 The Beatles Book
My mother loved the Beatles.
On my 40th birthday, she gifted me this beautiful book before she died.
One of the saddest days I can remember with her, was the day that Lennon was killed.
She cried, deeply.
She took a page in this book and wrote a moving piece that I love and cherish.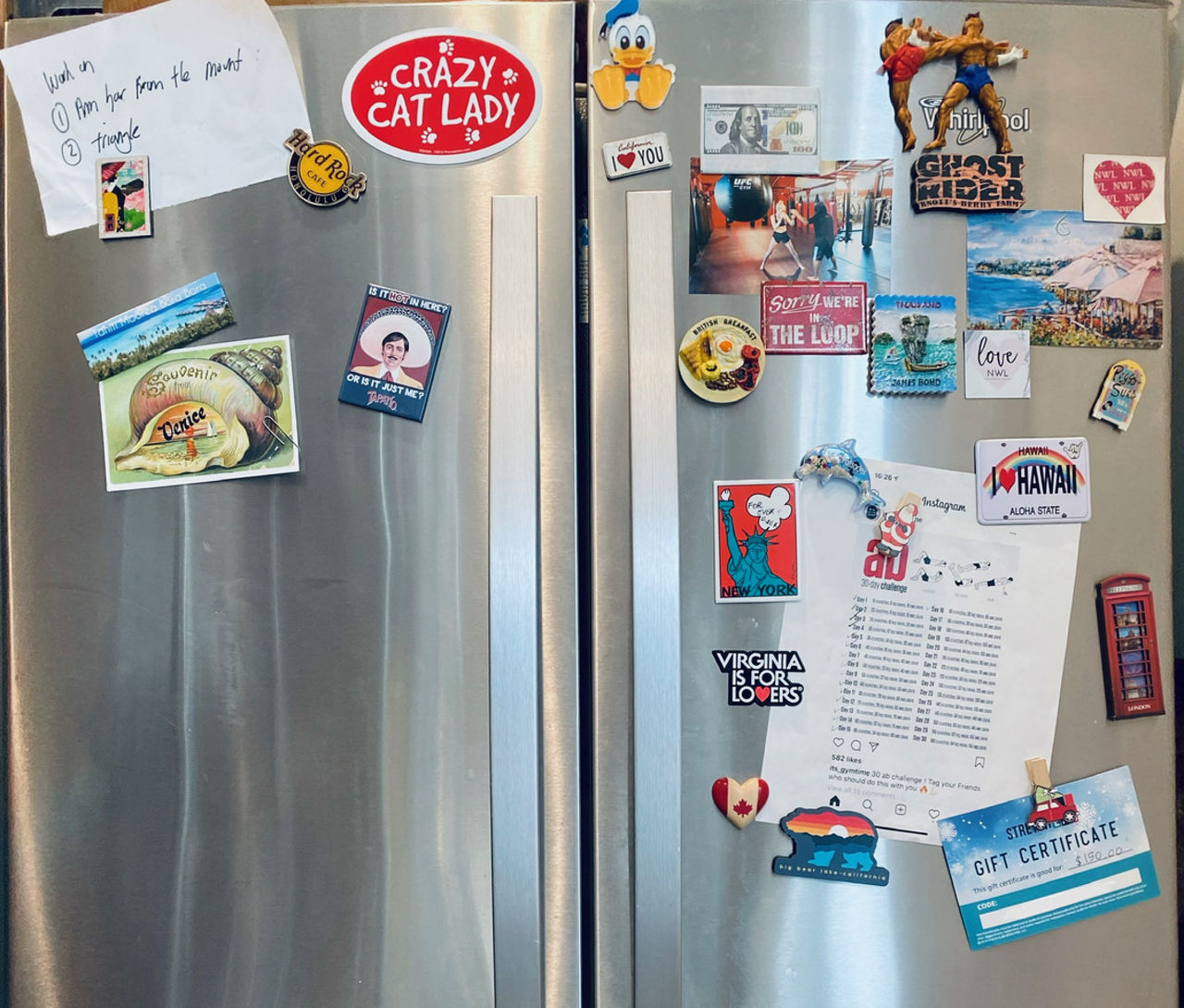 The Magnets
My collection of goofy fridge magnets makes me smile.
I spend a good amount of time traveling with my beautiful kids and darling wife. Every time I go somewhere, I have a fun time choosing which one to buy.
I've been collecting them for years and years, in a way the fridge has become a map of my life and all my treasured memories.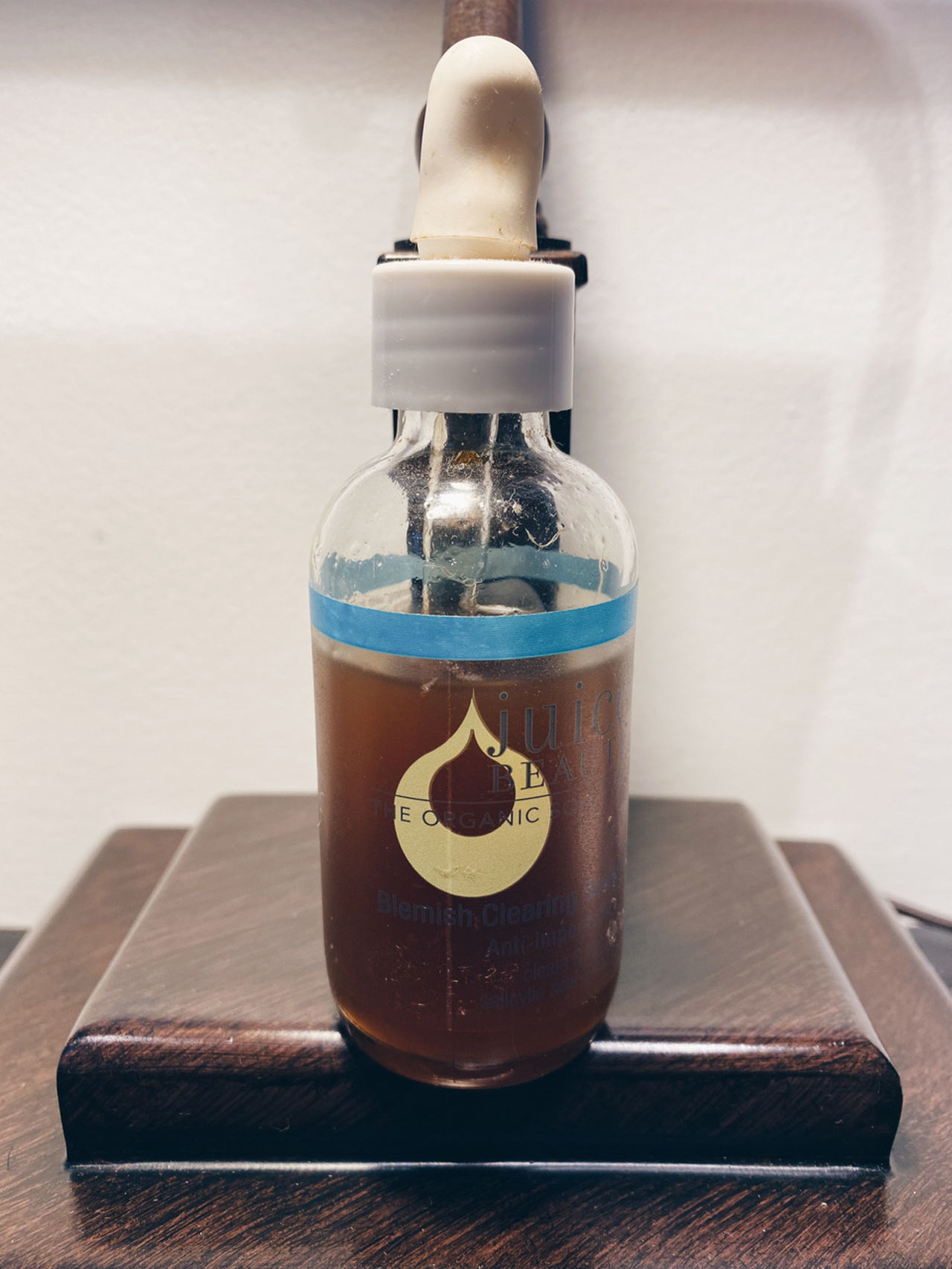 The Spot Treatment
My liquid gold.
This spot/pimple treatment I've had for ages, the bottle is so old it has a crusty neck.
It was given to me many years ago by someone who said the liquid was very expensive and would cure any and all spots overnight! Whenever I get a spot I put the tiniest dab on, if I see anyone with a little blemish I put a dab on them too - the next day it's healed.
One day, one of my producers came in with a pimple, I put the luxury potion on his spot as he looked at the bottle and told me the main ingredient is actually one of the cheapest liquids you can get.
You can buy it at CVS for $5.99.
My world was rocked.