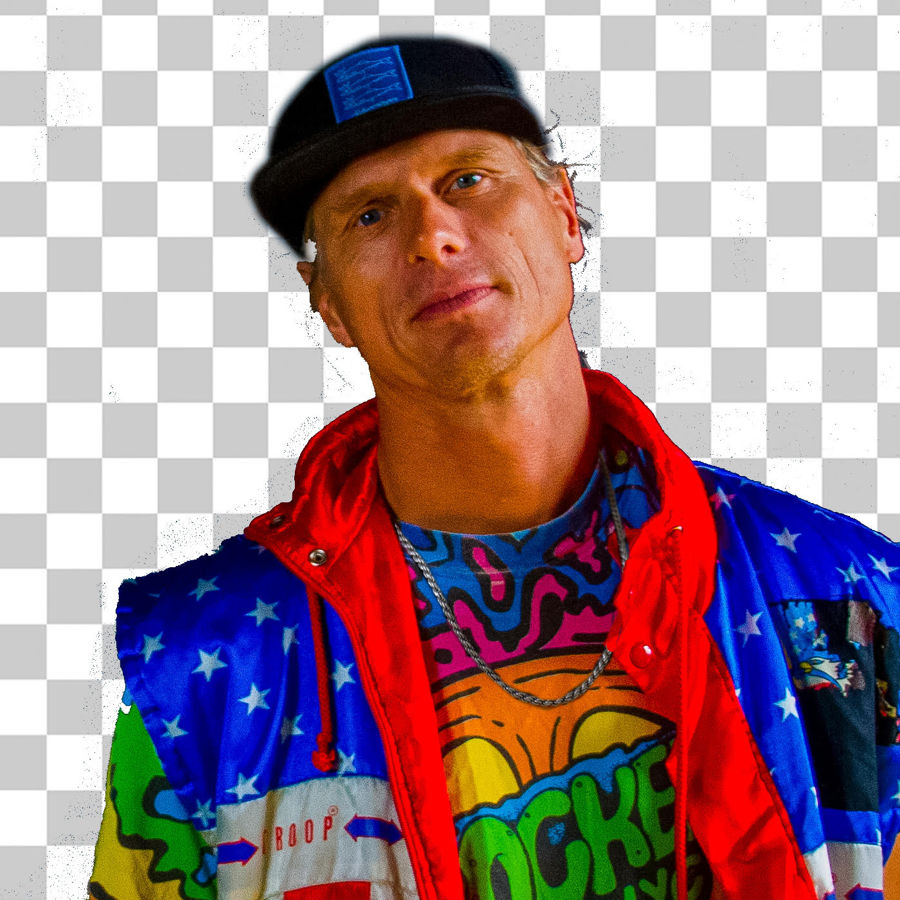 Inspiration
Playlist: Floris Kingma
We caught up with the CZAR director Floris Kingma aka Blackmetaldeath (his music video alter ego), and talk classic videos, the promo industry and thundermadness!
What's the best promo you've seen recently and why?
When shooting a music video I always aim for enough development. The concentration span needs to be re-animated increasingly quicker. I've seen to many music videos that start off visually interesting or with a promising concept but quickly can not hide that… it was just that single "no matter how awesome" idea.
One promo that certainly didn't need any concentration defibrillator is Igorrr - Very Noise.
Actually, I feel like I've had quadruple espresso just now.
Unlock full credits and more with a Source + shots membership.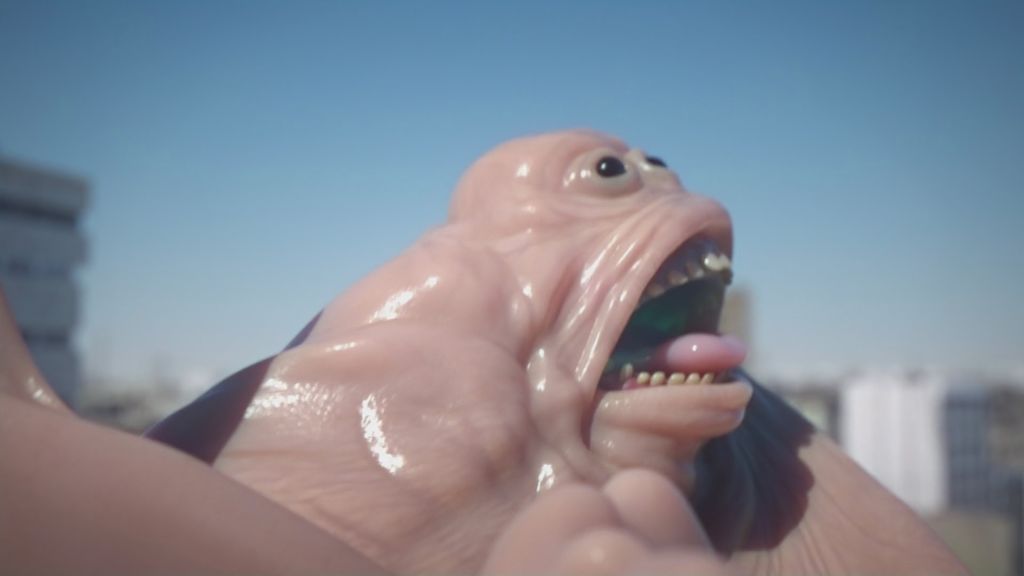 What's the first promo you remember being impressed by?
The one that immediately comes to mind is a promo that gave me nightmares and sweet dreams: The Golden Earring - When The Lady Smiles.
The redhead woman was awesome for a boy in his pre-adolesence. She still kind of reminds me of Kelly LeBrock from Weird Science. Anyway, looking at it again it's bizarre that in 1984 this Number 1 hit in the Netherlands was broadcast weekly on national television! And you thought that Smack My Bitch Up was controversial!?
In a later state and full adolescence, Smack My Bitch Up was right up my alley too as it has everything I like to see in a music video: momentum, concept, authenticity, edgyness and visuals that bring out the best in a killer track. For a director who started out shooting music videos for Roxette, Jonas Åkerlund turned turned to the dark side brilliantly!

Unlock full credits and more with a Source + shots membership.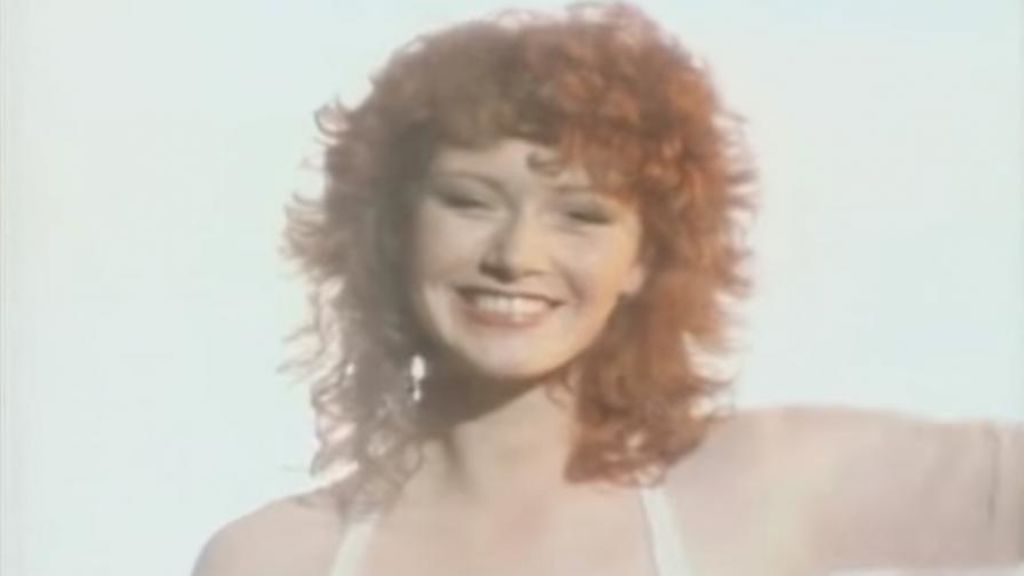 And what's your all-time favourite music video?
I don't have an all time favourite. It's like who's the best guitarist ever: All the awesome ones have something.
But while diving into the deep of music video history I came across a video that didn't impress me at that time that much. I was just too young, and probably the song wasn't really my style (I was more into heavy metal). But looking at Peter Gabriel - Sledgehammer again and knowing how such a music video comes to life, I want to take my hat off. This explosion of creativity is mind boggling.
Peter Gabriel had to lay down for 16 hours straight to make this piece of art. Thank's for doing so Peter!
But there is an ex aequo; When shooting a music video, I know I'm not in it for the money. I'm in it for the stretch of the creative balloon I call my head. So basically all the budget goes to the execution and even then, my crew generally cooperates for less than they are used to for the love of music & creativity. Let's just have some fun man!
Unlock full credits and more with a Source + shots membership.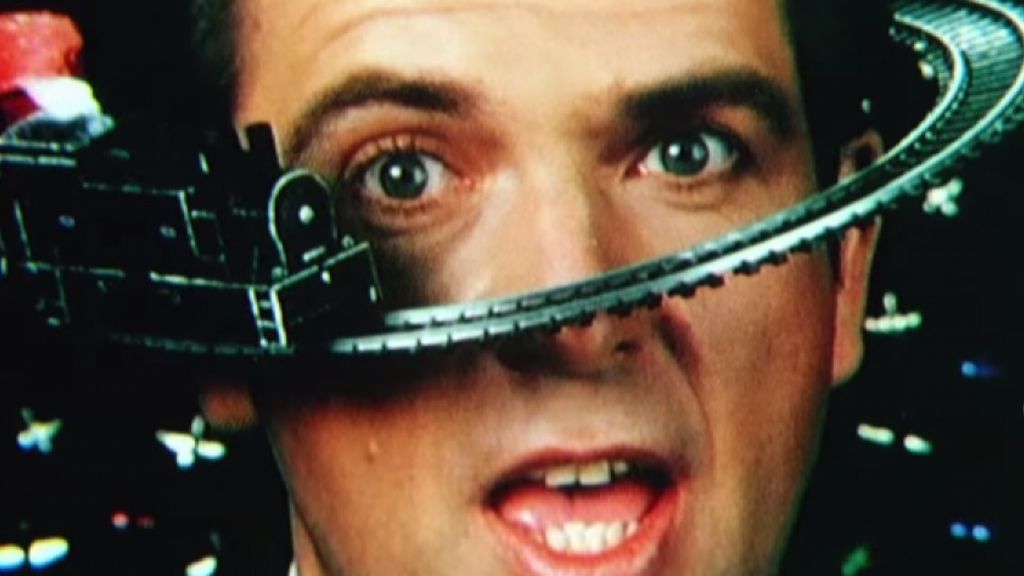 As a result, I'm a fool for no-budget awesomeness. In this genre, Fatboy Slim - Praise you by Spike Jonze is thundermadness! Keep in mind that this single take music video is made before Jackass and Flash Mobs. Talk about being ahead of your time!

If there is one thing I've learned in my career, it's that making something good "Bad" is not as simple as it sounds. And what's up with the lack of comedy in music videos anyway!? My favourite move? Hard to say… Is it the Tea Pot or the improvised Bug Step?
On top of this I'd like to share the origin of this music video: Spike Jonze had someone leaving a videotape in Norman Cook's (Fatboy Slim) hotel room solely signed with "Love Spike". It showed a guy weirdly energetically dancing on Slim's hit Rockafeller Skank. Norman found the dancing hilarious and approached Spike to have this guy starring in his newest music video. Only later finding out that this absurdly bad dancer was... Spike Jonze himself.
And the rest is dance history: Spike Jonze personally played Richard Koufey, leader of The Torrance Community Dance Group and won a closet full of awards with a no budget music video. Many closets would follow…

Unlock full credits and more with a Source + shots membership.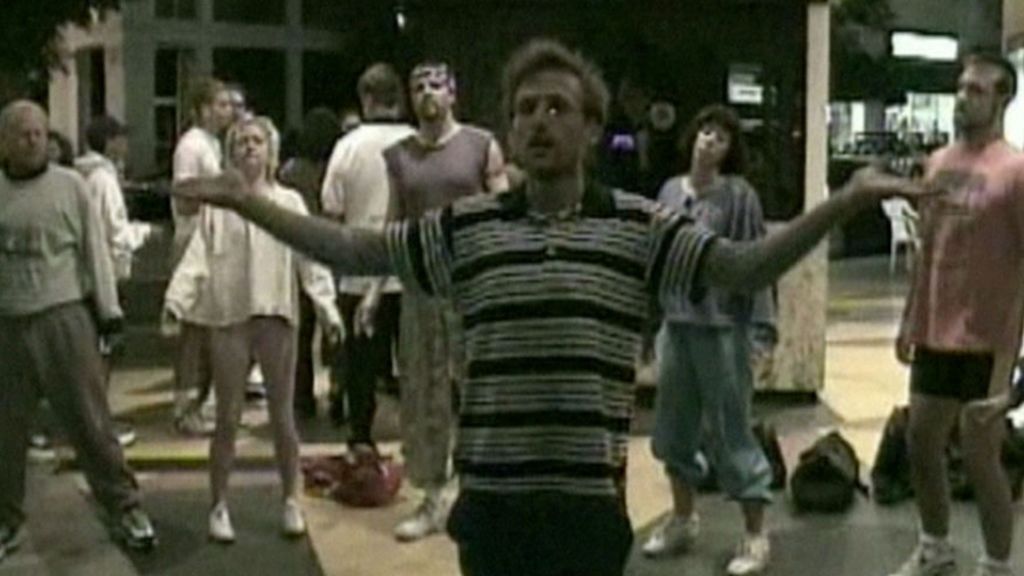 What other directors/artists do you look for inspiration?
I actually never look for inspiration, inspiration finds me.
Recently, the movie High & Low (1963) by Akira Kurosawa bumped on my retina.
As I just came home from a one year trip around the world with my wife and kids, I'm extra keen on simplifying things. High & Low and is a perfect example of how much you can take out and still be freaking awesome. Especially the first part of the film enlightens me on how ensemble staging can be so powerful and that cuts sometimes ruin momentum instead of bringing it. I'm pretty sure that Bong Joon-Ho (Parasite) had this movie on a loop.
The funny thing is that before my trip around our little blue floating dot, I was obsessed with the extremely dynamic editing of Edgar Wright. What a trip around the world can do!
What are you listening to at the moment?
I'm currently binge listening a lot of podcasts and just finished the crafted Dolly's America. Besides awesome insights from Dolly Llama and her pretty funny quotes ("You have no idea how much it costs to look this cheap"), it gives a great inside in the Southern States heritage.
As an outcome, I'm listening to her early work- with lyrics as dark as Nick Cave's - and due to the background story of "I will always love you" I'm even able to handle that song nowadays. That alone was worth it!
Unlock full credits and more with a Source + shots membership.
What's your favourite bit of tech, whether for professional or personal use?

My Transcriptor Transcriber; A record player I stumbled upon after a Stanley Kubrick exhibition. Being a vinyl addict, I was curious to find out the type of record player in Clockwork Orange.
Coincidentally I got my hands on this "vinyl aquarium". It's totally unpractical in use (it works reverse of a normal record player; instead of the needle passing the record, the record passes the needle. Say again!?) But the craftsmanship and audio love is heart-warming. Does it look good or what!?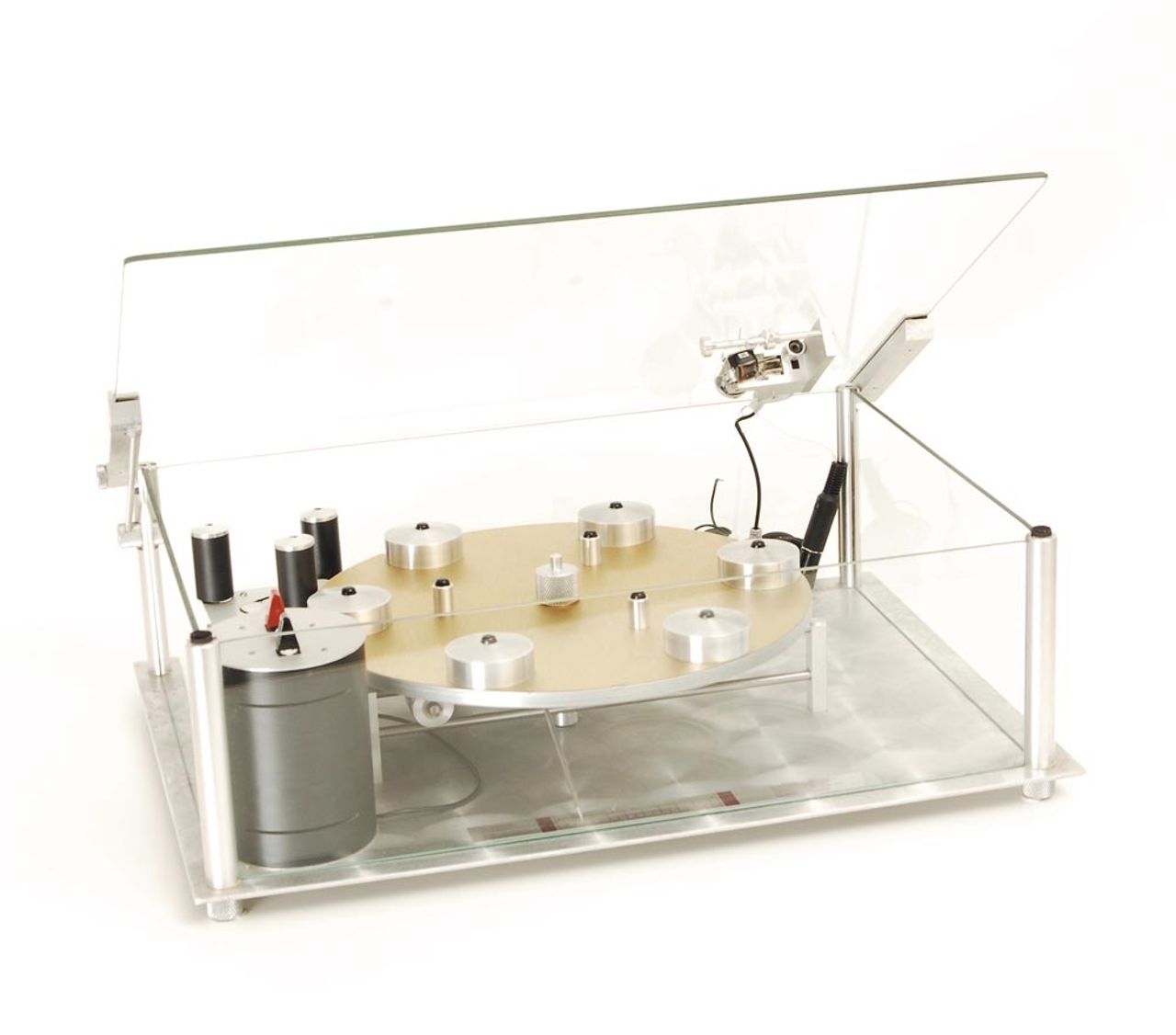 What artist(s) would you most like to work with and why?
As a music addict, I truly eat everything in an obesity kind of way. In shooting a music video, I obviously need to have a connection with the song. But as my ears are educated very eclectic, I don't want to let out bands or music genres in name dropping established artists. If you rock, you rock. Also if you don't make rock.
So for those music commissioners reading this: If you feel that you should hook me up with an artist that explodes in creative ambition and understands the importance -and has genuine fun- in being a visual one-off. Please do give me a call and let's shoot thundermadness!
How do you feel the promo industry has changed since you started in it and where do you see it in 5 years time?
After the MTV era ended and music videos moved into online content, initially this led to less and lower quality music videos. Home made cheap stuff could be very successful. It still can, but with the ever increasing need for visual content and accompanying quality of technology, I see the demand and outcome of high end music video content increasing. I mean, even at Spotify, what used to be audio only, we often get to see simplified music videos. Why? Because we can.
As a result, I see artists aiming for more and more music videos right from the start. I really do come across bands who have the ambition to make a music video for every single track. That's until they realise that a decently shot music video probably costs more then the recording of their album.
In the old days, music videos often weren't very fitting for an advertising showreel: They were too out of the box.
The awareness of the potential of a band's online output, and the need in frequency, results in a clearer strategy in band's their visual identity. As such a band becomes more than "just music". A band like Rammstein has a crisp and clear visual identity and as such a great legacy in their music videos. A band like OK GO took thing even further. I mean, is this band known for its music or for its music videos?
In 5 years time, in order to create an artist's solid and outspoken visual identity, I see more long term collaboration between directors and artists in order to carefully curate a set out strategy. More like campaigns, really.
For me, as a director, there is another interesting shift: In the old days, music videos often weren't very fitting for an advertising showreel: They were too out of the box.
These day, I feel that a lot of ads are inspired or even based upon music video idea. As such, music videos can be part of your advertising reel. Where it used to be frightening to clients, it now shows you are up for experimental stuff! Right on!
Tell us one thing about yourself that most people won't know…
During quarantine I finally managed to win that bet of dancing The Carlton on Dam-square (Amsterdam) naked at daytime...
Eric. You still owe me that 100 bucks buddy!