Inspiration
Peter Harton: A Few Of My Favourite Things
Moxie Pictures' Danish comedy director talks us through some nifty stamps, a photo in a photo and... ahem... an expressive prop from his TV show Rytteriet.
One of Denmark's most celebrated and awarded comedy directors, Peter Harton certainly has a cheeky take on the items he keeps to maintain his creativity.
With a career in commercials since 2004, during which he has picked up Cannes Lions, Clio, Epica, Ciclope, D&AD, and Creative Circle Awards, the Moxie Pictures director's unique comedic sensibilities and cinematic storytelling make for a hilarious body of work.
From hanging in a hammock to an awkward autograph exchange, Harton shares the anecdotes and accounts behind the items that keep him inspired.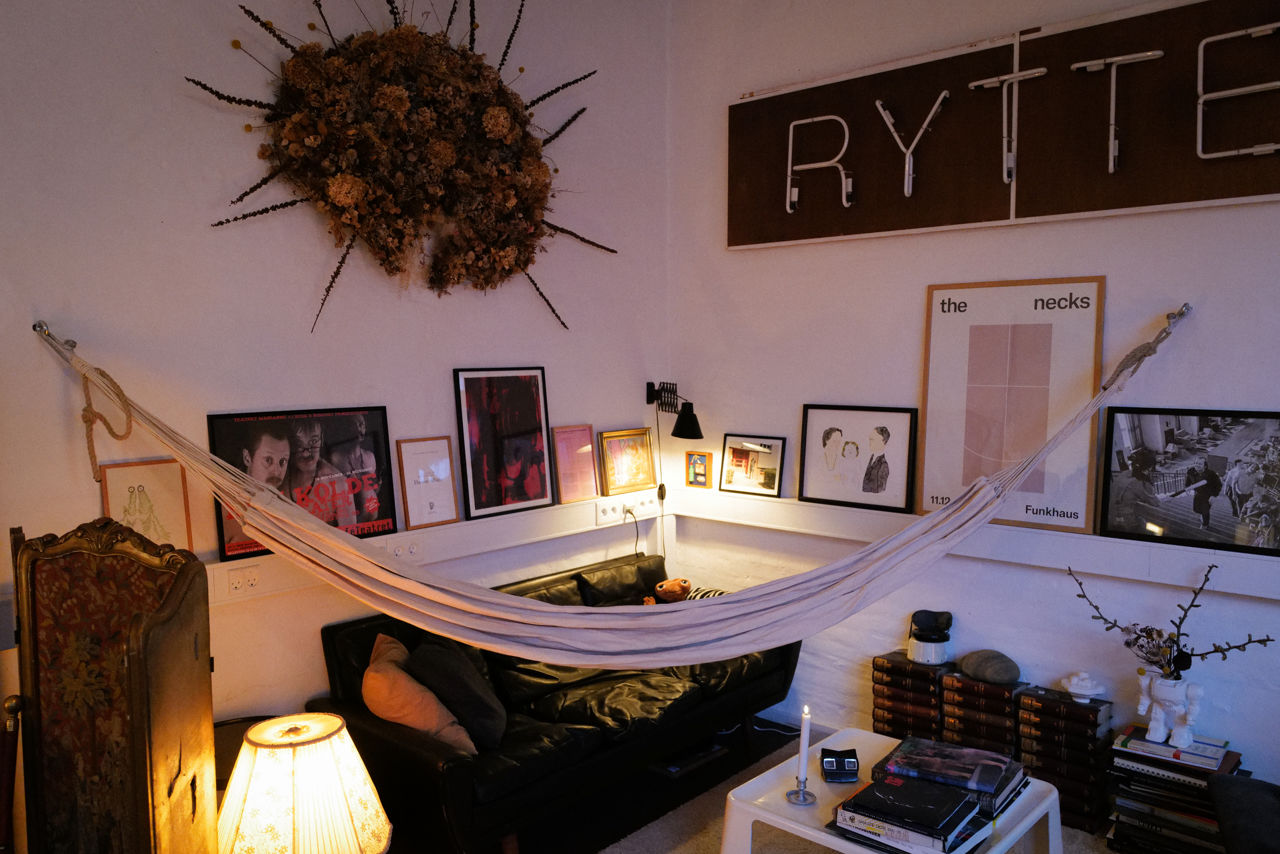 The Hammock
This is my office hammock.
I cherish my hammock.
I spend a lot of time here.
Never confuse inactivity with laziness.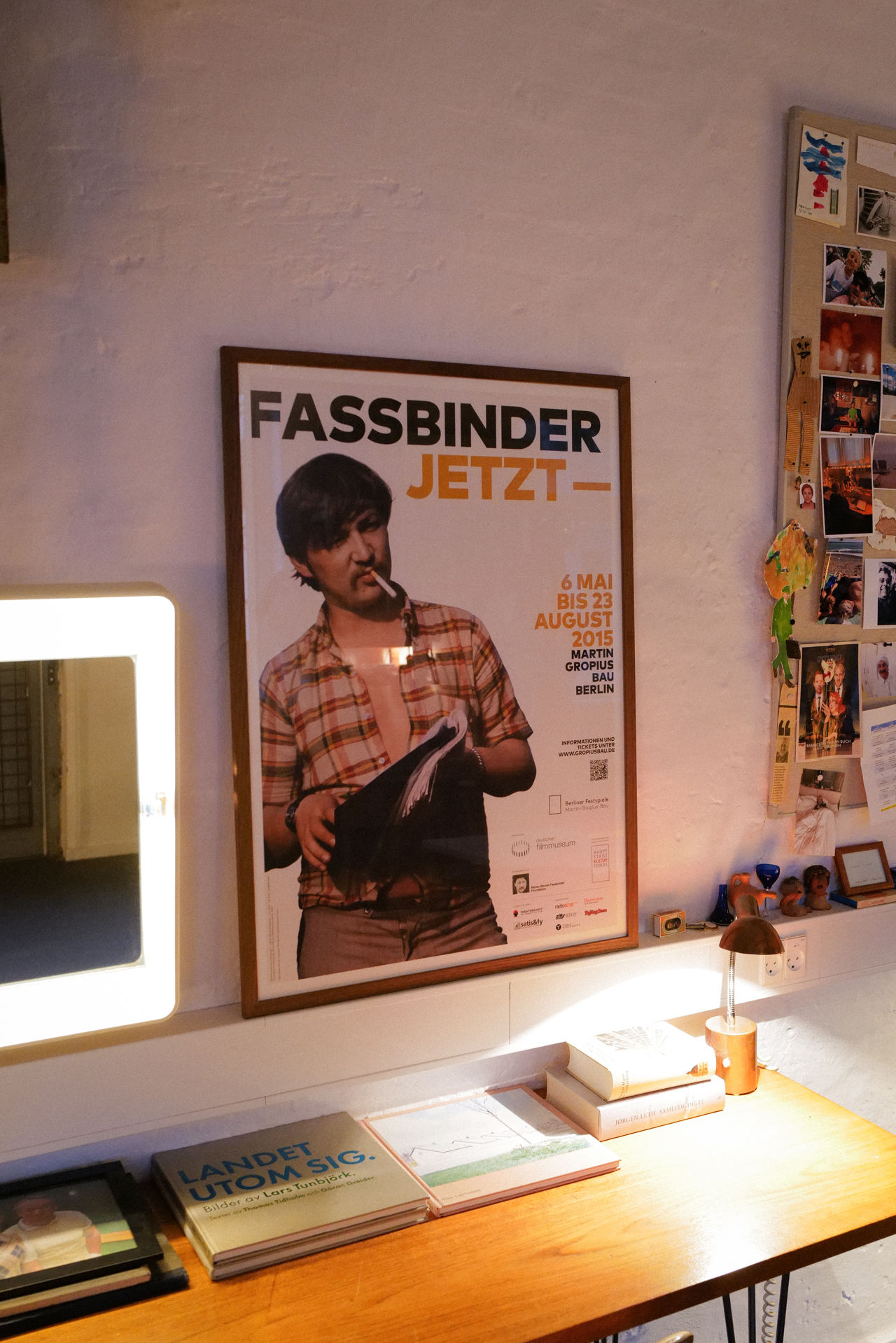 The Poster
A poster from a Fassbinder exhibition in Berlin years back.
Fassbinder managed to do 40 feature films, 24 plays, television series, and a bunch of other stuff before he died at age 37.
I am 47.
I have done one play and am still working on my debut feature film.
JETZT means now, so when I (quite often) plunge into a wormhole of procrastination, I glance at the poster and get my ass back into gear.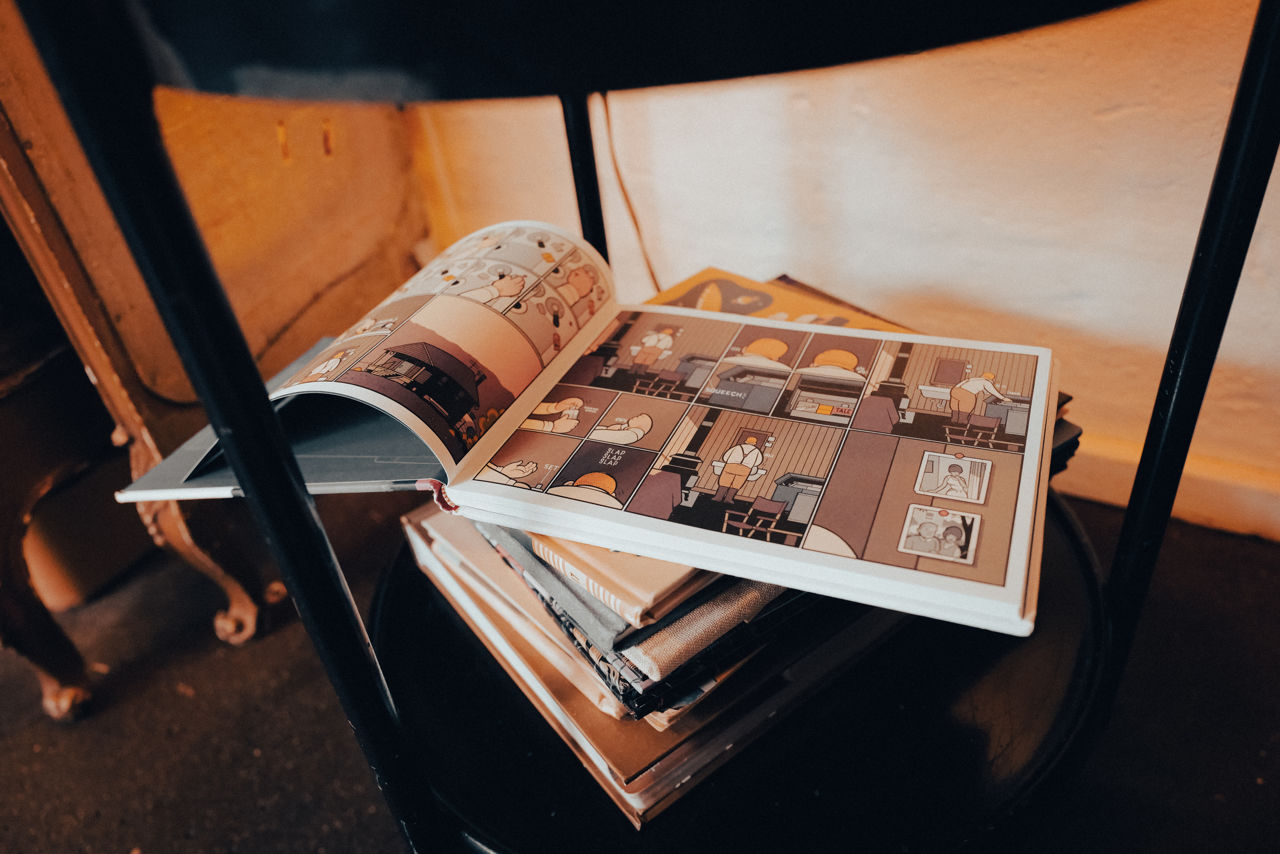 The Books
Chris Ware's work blows me away.
It started with Jimmy Corrigan - The Smartest Kid On Earth. After reading that, I started collecting.
His work is irresistibly beautiful, both simple and complex.
His characters are present, real, and loveable.
He masters a very fine line between tragedy and comedy.
The Prop
This is an artefact from the first season of Rytteriet [Harton's Danish TV series] where we meet Stripper Jens: a young man growing up in the countryside with his parents and sister.
Jens wants to be a stripper, which his father does not appreciate.
He always ends up being sent to the shed, where he carves wooden penises inspired by Astrid Lindgren's character Emil.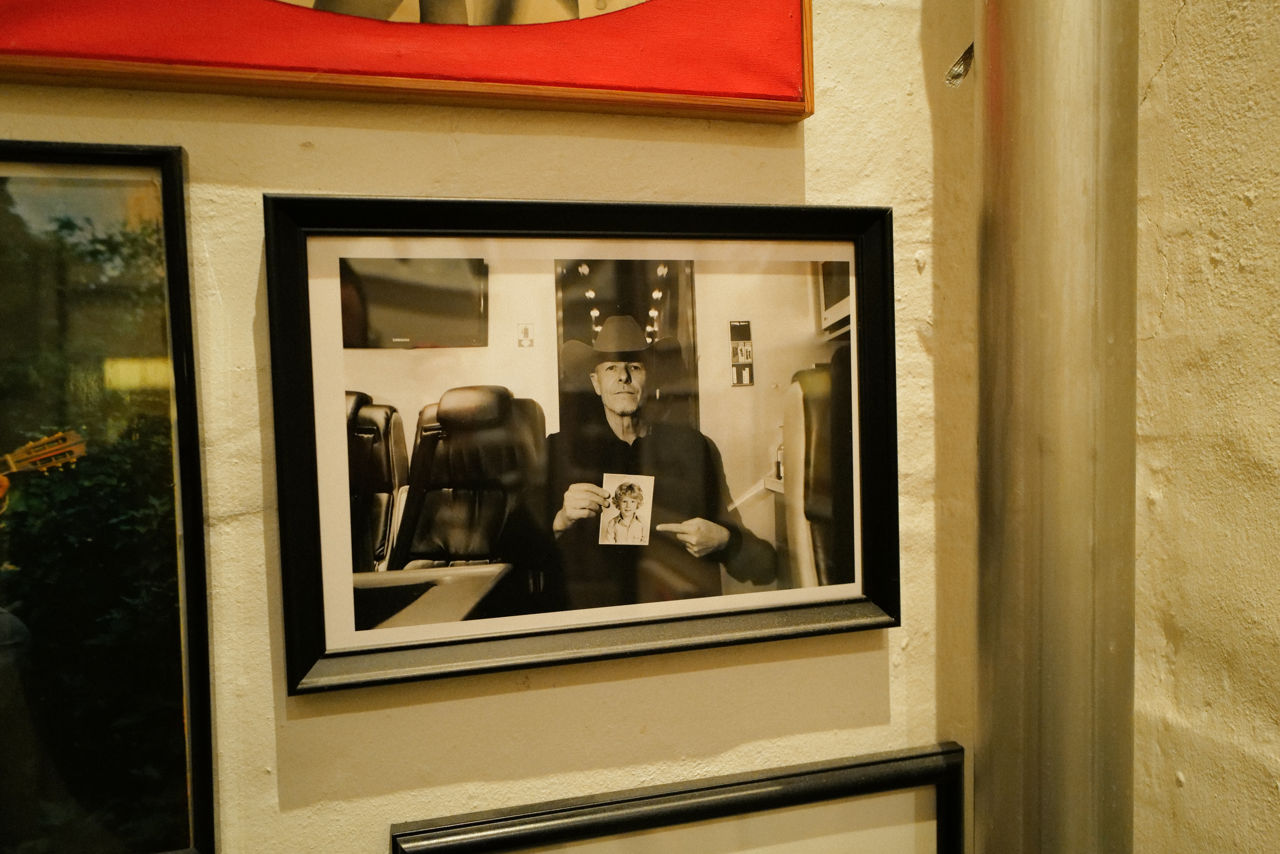 The Photo Photo
This is an image of Michael Gira (Swans) holding a photo of me as a 5-year-old.
My wife, who is an artist, was doing some portraits of him after a show in Berlin, and I managed to sneak this one in.
I am a huge fan of Michael Gira.
He is a true artist who never gives in to compromise.
Swans and his other projects are an endless source of inspiration to me.
I like to listen to his music when I write.
The photo hangs proudly in the office toilet, so I get to look at it every time I pee.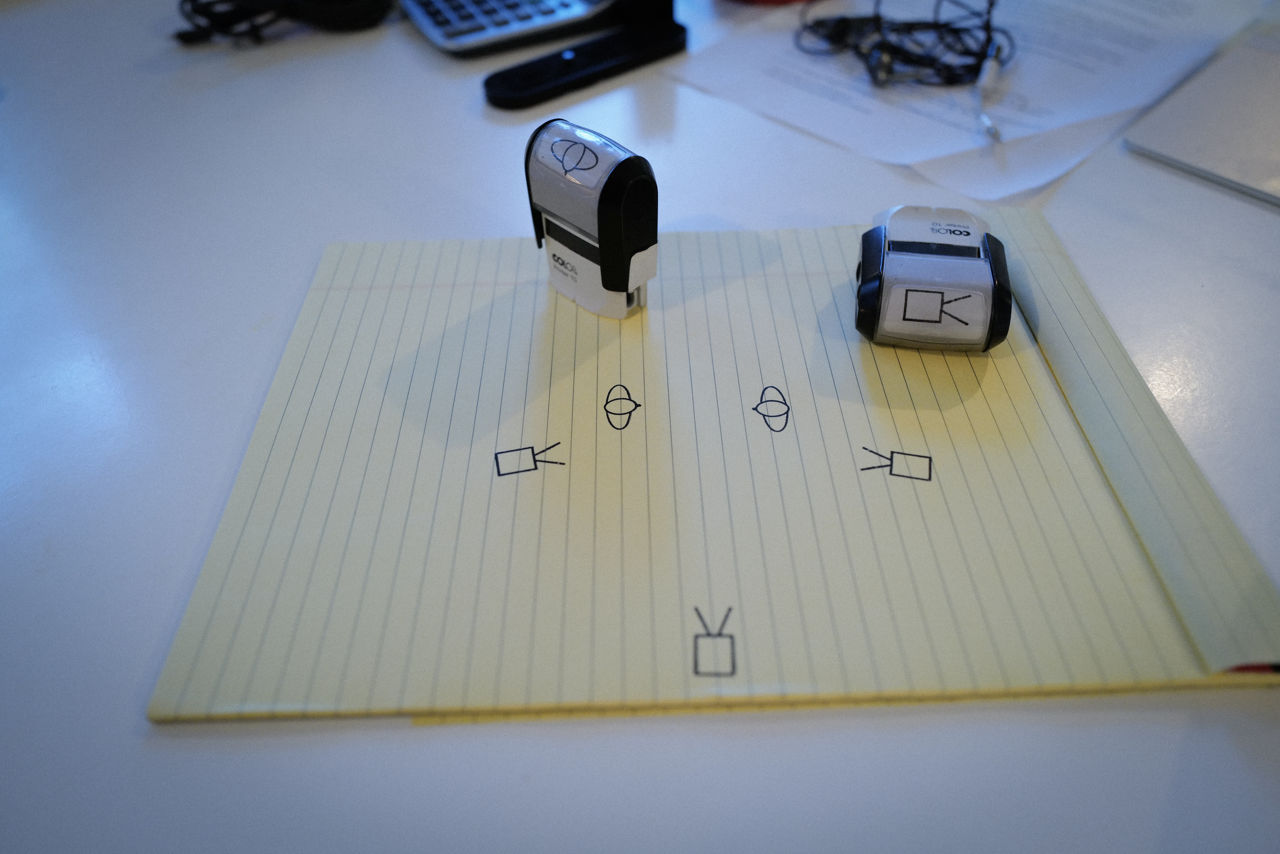 The Stamps
I got these stamps from my DOP friend Jens Maasbøl.
I use them when breaking down a scene.
Super helpful, so consider this a high recommendation.
Thanks, Jens!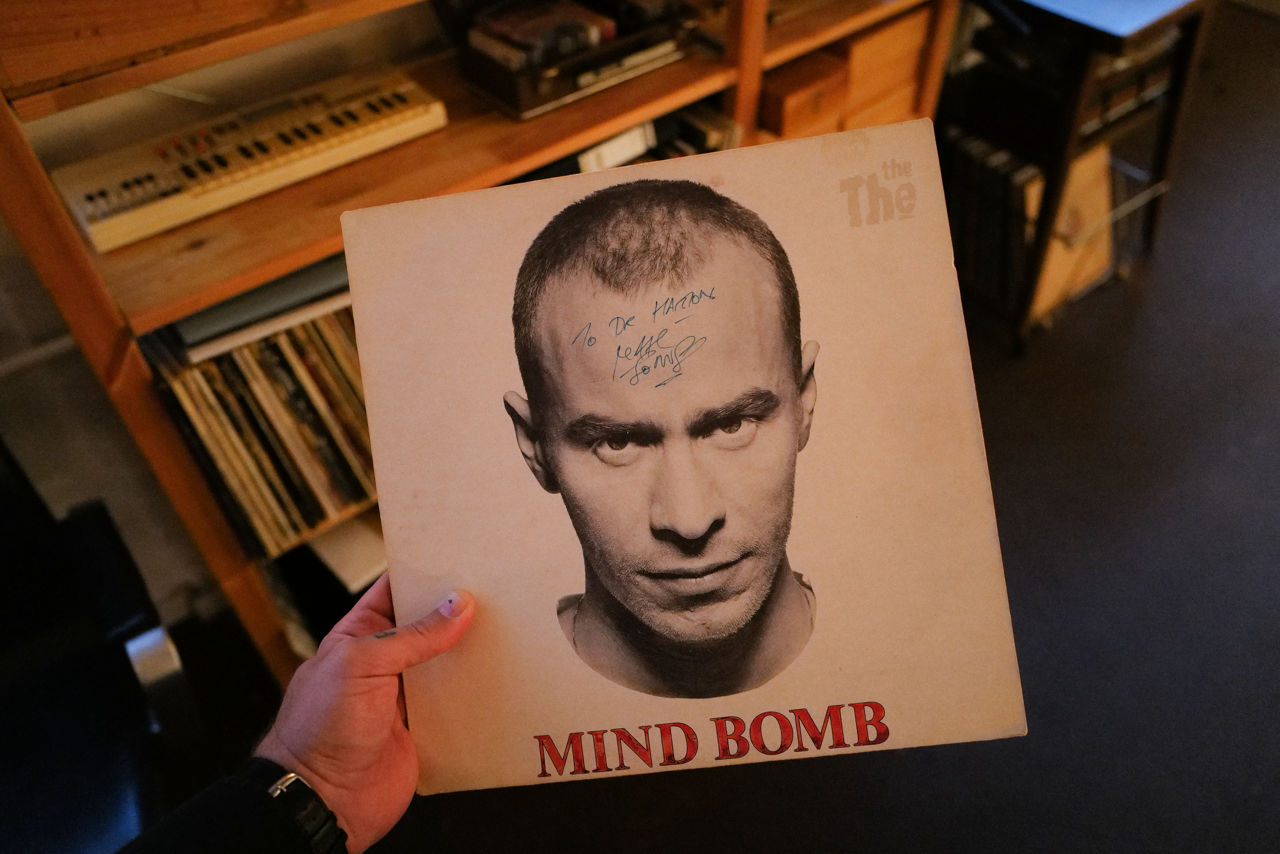 The Record
I was at a Q&A after a screening of a documentary about Matt Johnson of The The.
He was there, and I had brought one of my favourite albums for him to sign.
I was not the only one, and I intentionally got in the back of the line, so I was last and could have a brief and pleasant conversation with him.
When it became my turn, I got starstruck, and my brain turned into guacamole instantly. I could only grunt some very awkward sounds, and I think I scared him.
Once he had signed the record, he hurried off, so if anyone reading this knows him, please apologize on my behalf.