Work
Loneliness Unmasked in new short
Two people bump into each other - literally - while the lockdown rules are in full effect as this intimate short examines the effects of lockdown loneliness.
Unlock full credits and more with a Source membership.
Show full credits
Hide full credits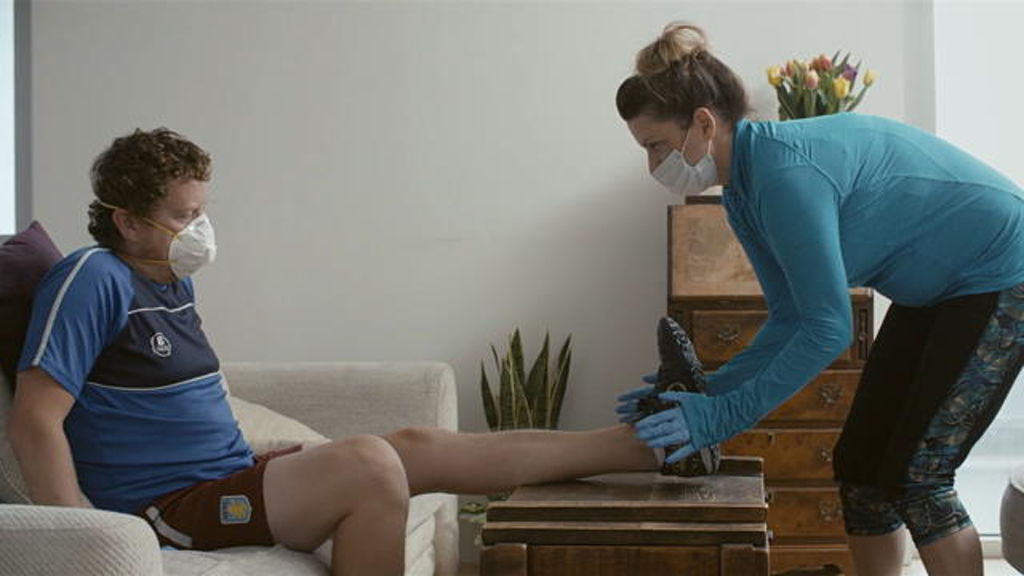 This new short from director Steve Reeves is a story of loneliness and connection in the time of corona.
Shot under the social distancing rules which were in place at the time Reeves, who is repped by Another Film Company, cast a married couple to star in the two-hander and directed them from the balcony of their flat with a crew of one. It was, he says, "a bit of a logistical nightmare but was also a lot of fun".
The idea for Unmasked came from something Reeves' mother said to him when they were talking on the phone; "My dad recently passed away, so not only did my mum have to cope with being a widow, but she also had to live alone under lockdown. She said that one of the things that she missed the most was being hugged. This got me thinking about all the people out there who live alone and, because of this virus, have not had any physical contact with another human being for over two months. It's a very strange and unnatural situation and it gave me the idea for this film. I love making films or taking photos that resonate with people on an emotional level, and the theme of touch, or lack of, felt like a really good one to explore when I wrote the script."