Inspiration
Kristyna Archer: A Few of My Favourite Things
Odelay Films interdisciplinary artist Kristyna Archer talks us through a few items that keeps her work across film, photography, and design creatively inspired, including a tome of joy and a ream of toilet paper.
The Camera [above]
Coming into filmmaking from a photographer's POV has informed much of my work and process.
I appreciate unexpected angles, understand the importance of the tone that is set from how you chose to frame up every shot, and of course, already have that critical language of lighting to be able to easily communicate to my DPs.
It was ingrained in my genome from art school that in photography every single choice you make with composing that one frame creates impact.
I loved the challenge of the constraints of storytelling with photography, that's why I thrive in short-form filmmaking.
Bringing that approach into my directing career has made me able to curate and discern quickly how to communicate the most compelling story in a succinct way.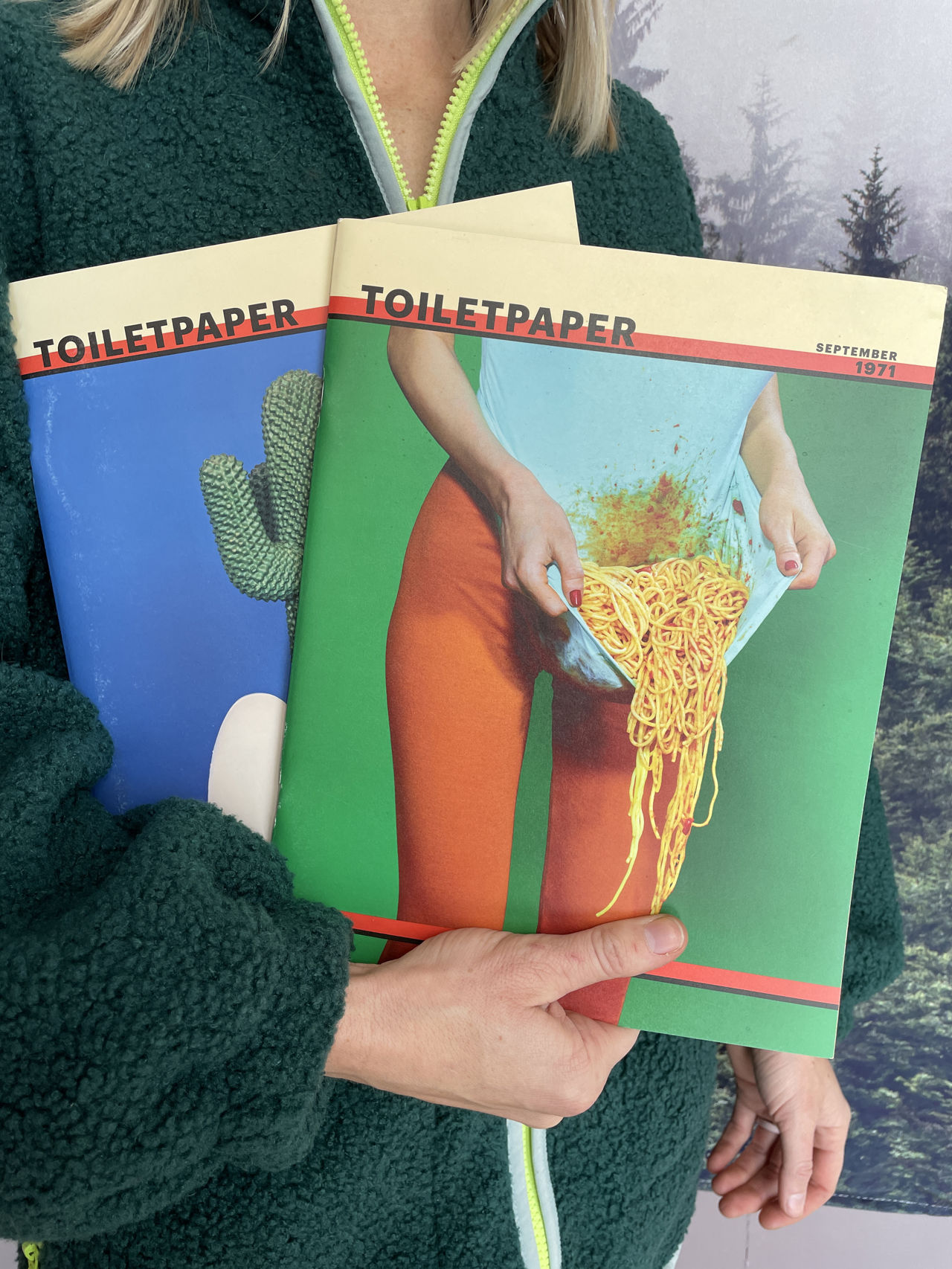 The Toilet Paper
When I discovered Toilet Paper Magazine and the brilliant artist minds behind it, Maurizio Cattelan and Pierpaolo Ferrari, it was a game-changer for my artistic journey.
I often felt that I didn't fit into the commercial world, nor the art world, and my ideas were so whack and misunderstood.
Their point of view was symbiotic to my own, and ultimately gave me the courage and confidence to embrace my quirks.
The inspiration I got from Toilet Paper drove my passion to never second guess the unique perspective I bring to the world.
Cattelan and Ferrari were pivotal to my mindset shift as a young artist.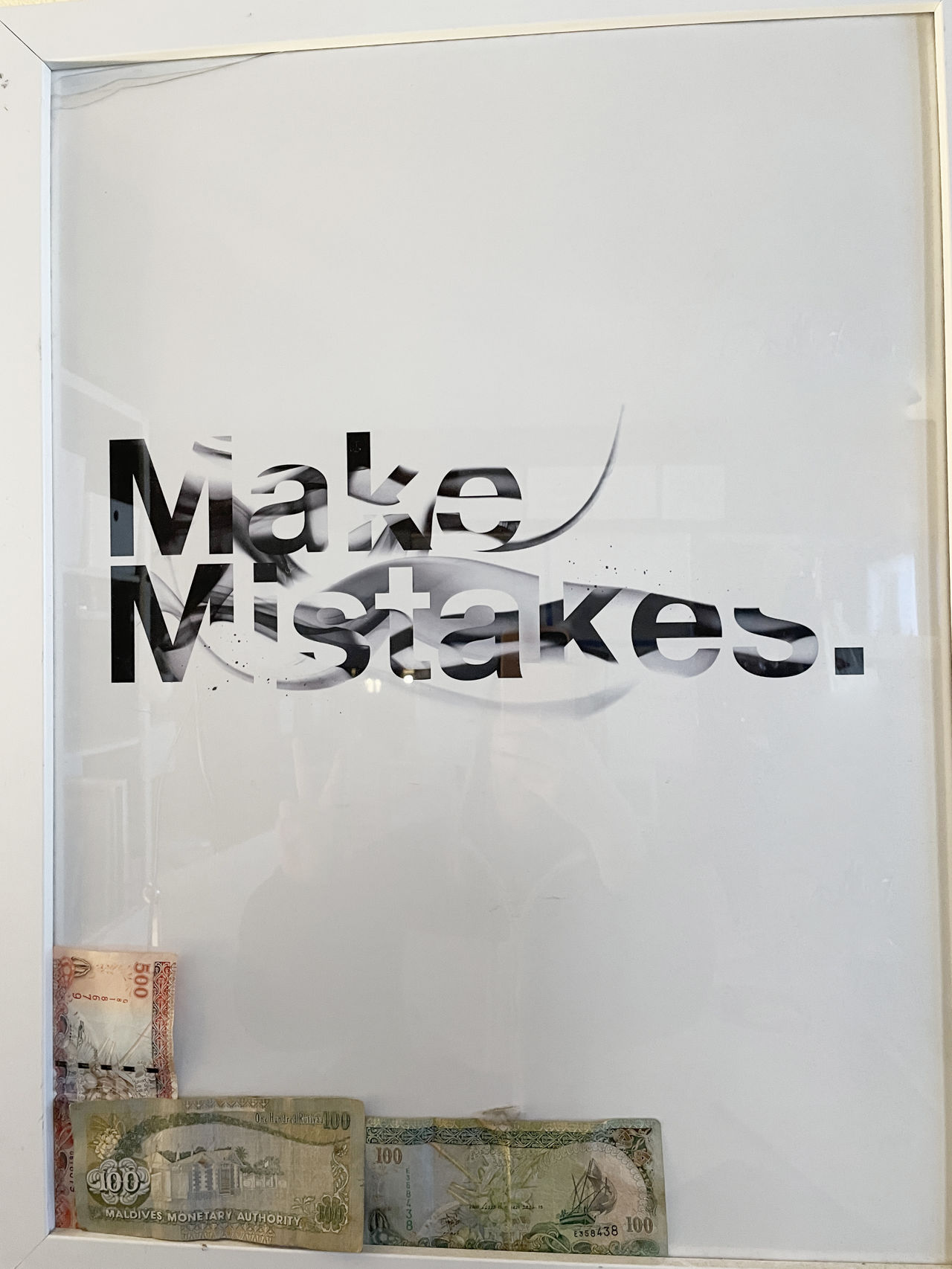 The Framed Mistake
This framed poster, Make Mistakes by GFDA, is important for me to see every day.
Perfection for so many is the enemy of good, prevents progress, and is crippling to creativity. I fall victim to it and need the constant reminder. When you make mistakes in the creative process you often uncover happy accidents.
It's also about what you learn on the journey, almost more so than the result.
The Maldivian rufiyaa in the bottom corner I have kept as a reminder that magical opportunities exist in the world.
I had the chance to travel to the remote Maldives for work when I was a young art school grad, the experience was so expansive and far beyond what my 22-year-old self understood at the time.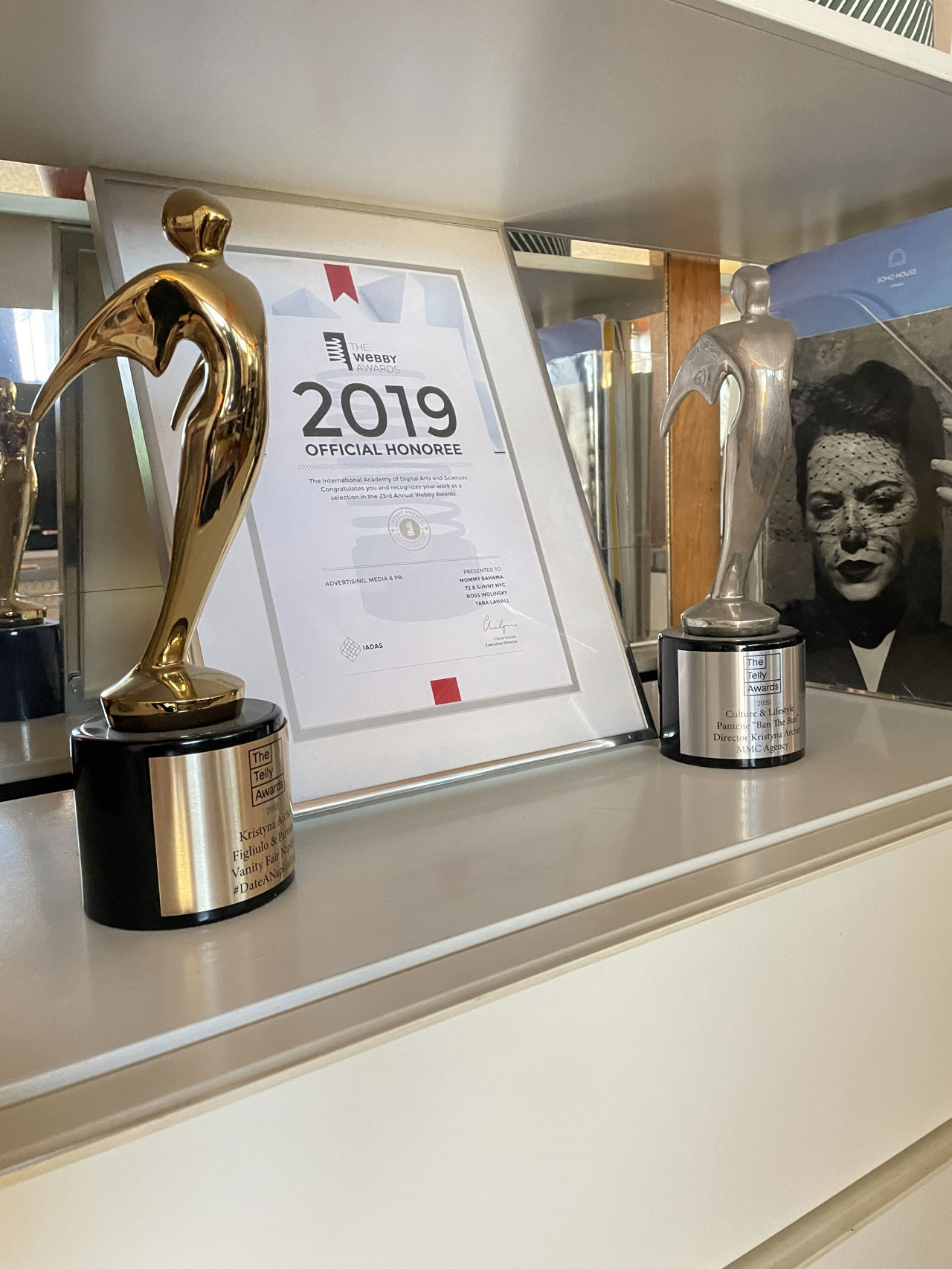 The Awards
Now, more than ever, with events and film festivals going virtual, when do we get a moment to celebrate the wins?
Filmmaking is a team sport and it's nice to acknowledge.
My Pantene Pro-V spot was such a fun collaboration with the team at MMC and won 5 Telly awards, and my Mommy Bahama project with 72 & Sunny NYC won a Webby.
Those were some of my favorite projects before the pandemic where I could more heavily lean into my sarcasm, satire, and sense of humor within commercial projects.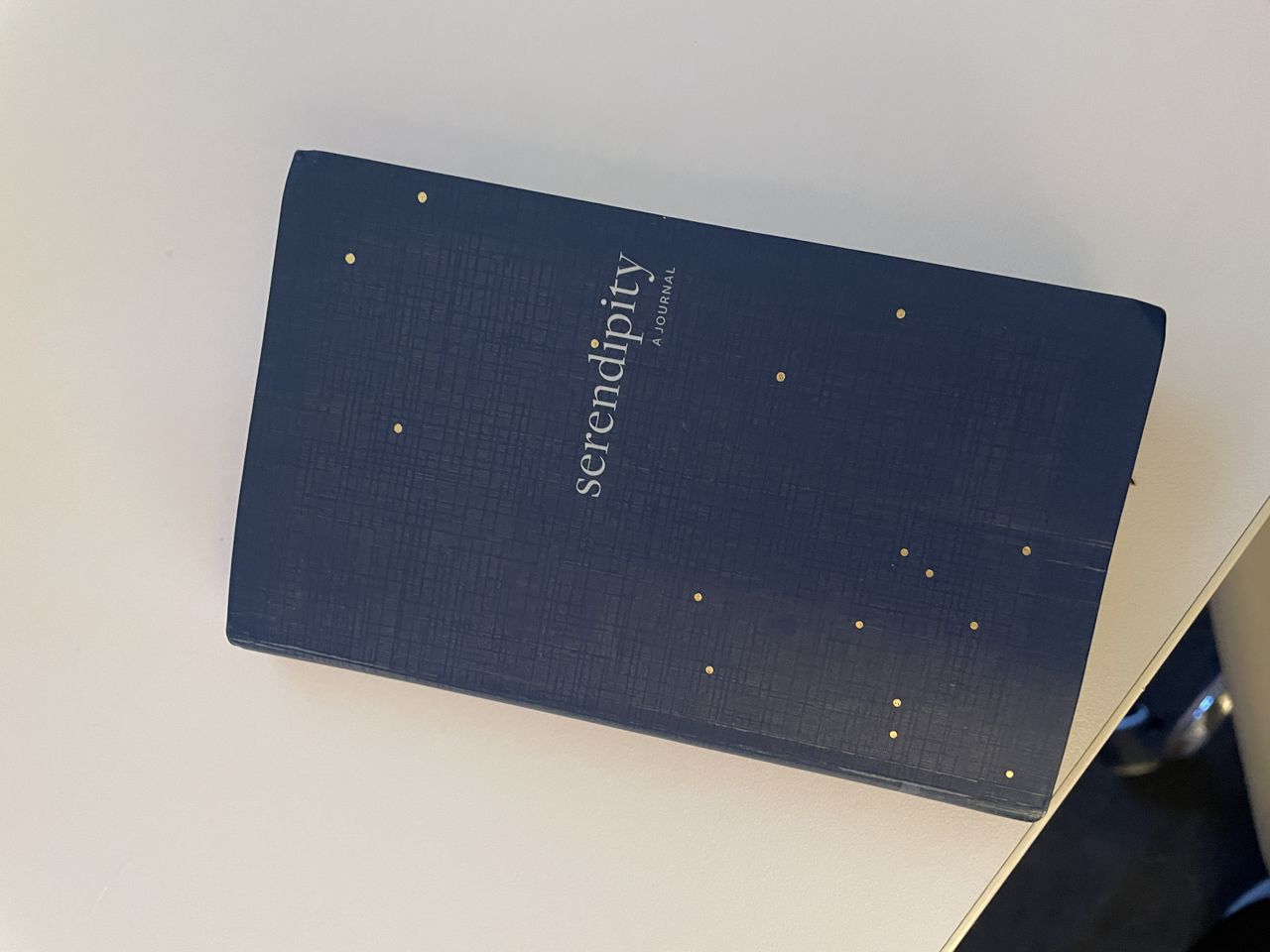 The Serendipity Chronical
If there's anything that resonates the most to my core values, it's the whimsy and joy I find in the serendipitous moments in life.
I have been chronicling serendipity that crosses my path in this journal for about 5 years now, it doesn't matter how big or small.
When you are in this headspace of wonder, it's a good mental muscle to keep exercising. It keeps your head out of dark alleys and in a place of magic and optimism that are crucial for creativity to thrive.
I have extracurricular "dabblings" in topics of the 5th dimension, quantum entanglement, dualism, all loaded concepts.
Of course, I have to continue to re-read to fully grapple and immerse myself, yet I find it captivating and challenging.
Measuring the energy and space between matter is fascinating because we cannot deny that it exists.
The intangibles lead to a lot of what I look to explore in my personal work.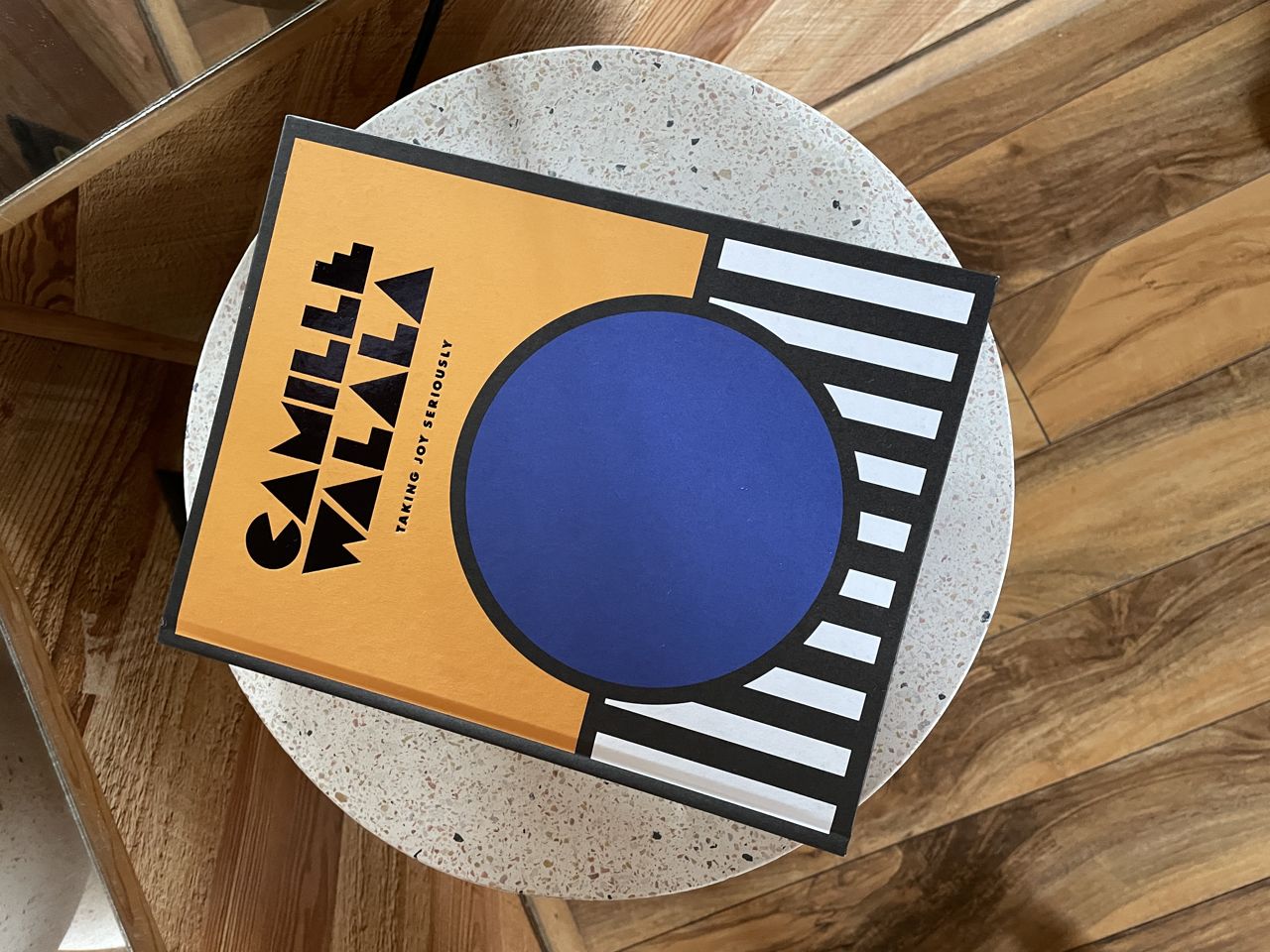 The Joy
Camille Walala to me represents the importance of taking up space, being so unapologetically yourself, and how you can positively impact your environment and everyone around you.
Her playful sensibility is something I connect with very much, and having her monograph of design work brings me a lot of joy, as we both take joy very seriously.