News
Future Lions winners revealed
The 15th edition of the Future Lions partnered with LEGO this year as entrants were asked to help Rebuild the World. From four insightful and creative winners, an eventual Grand Prix has been announced.
Future Lions is AKQA's annual competition to unearth the next generation of creative talent, and is now in its 15th year.
The 2021 competition, which partnered with the LEGO Group and Wired, encouraged young people aged 18-to-25 to showcase how technology and imagination is an essential skill set to Rebuild The World.
During a pitching session, hosted by AKQA Managing Partner Sam Kelly and screened earlier today, the four winning teams pitched their entries to a panel of judges which comprised leading British designer Jay Osgerby OBE, entrepreneur Jamal Edwards MBE, and CMO of the LEGO Group, Julia Goldin. For the first time, a Grand Prix winner was then chosen and the winning team will now work with the LEGO Group and AKQA to further explore their winning idea over the next year.
This year's work featured ideas which aimed to help children with ADHD by creating specialised LEGO lists, a digital assistant for children with cerebral palsy and a solar powered set of LEGO bricks. But the 2021 Grand Prix was awarded to Invented by Kids and its creators, Faith Low and Lydon Ong, whose idea consisted of boxes of LEGO featuring open-ended questions which allowed kids to dictate what they built.
Also, Brother Creativity School was named the Future Lions School of the Year for the first time, picking up that accolade having secured the second highest number of entries, the most shortlisted finalists as well as a winning entry.
Invented by Kids
The power of a kid's imagination is often undermined by parents. They simply do not see the need for imaginative play. To prove a point, Invented by Kids would use LEGO bricks to turn kids' imagination into reality.
Team: Faith Low, Lydon Ong
School: Nanyang Academy of Fine Arts and Singapore Management University
Unlock full credits and more with a Source + shots membership.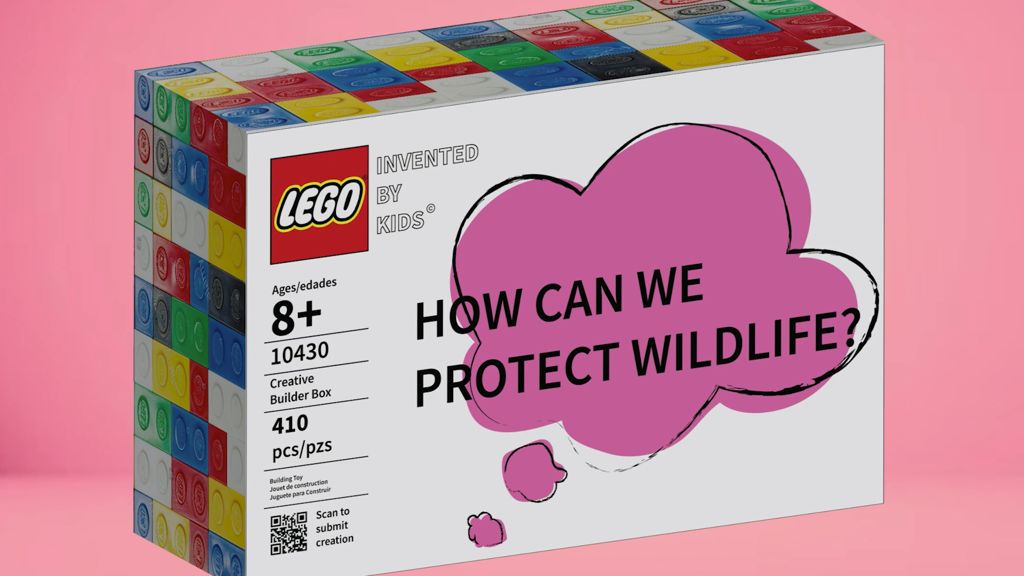 Let's Go
Team: Daniel Rosero
School: Brother Barcelona
Let's Go would use LEGO bricks fitted with solar panels to harness the power of the sun as a source of energy, using LEGO bricks as an eco-friendly alternative to standard power sources.
Digital Assistance
Team: Hannah Hargreaves
School: Leeds Arts University
Digital Assistance would involve the creation of adaptive computer aided design software which uses eye tracker technology allowing children to build their own creations without the use of fine motor skills and hand strength.
ToDo
Team: Zackarias Lindskog, Hedda Hyland, Henric Gustavsson, Lovisa Zeiloth, Henrik Billing
School: Berghs School of Communication
ToDo would allow the creation of a digital to-do list designed to assist children with lowered executive skills such as ADHD, by reimagining their routines as LEGO building instructions.
"The next generation will be in charge of the way we Rebuild Our World, so unleashing their creativity through the Future Lions competition has never been so important," said Julia Goldin, Chief Product & Marketing Officer at the LEGO Group. "Our mission has always been to inspire and develop the builders of tomorrow, and we believe play is essential to unlock creativity and possibilities for all children, no matter their age, gender, background, abilities, or interests. We are really excited that this competition provides young creatives with the chance to be celebrated and grants access to opportunities that will help them grow and develop in the future. We were left in awe of the talent and creativity that emanated through the entries we received this year. It was a true joy to see the pipeline of great thinkers we have coming through and the amazing concepts they are already coming up with today. We can't wait to work with these creative minds in the future."