Work
Emmanuelle Walker's series of unfortunate events
A hapless heroine has a car crash of a day in the Wizz director's beautifully-crafted short film.
Unlock full credits and more with a Source + shots membership.
Show full credits
Hide full credits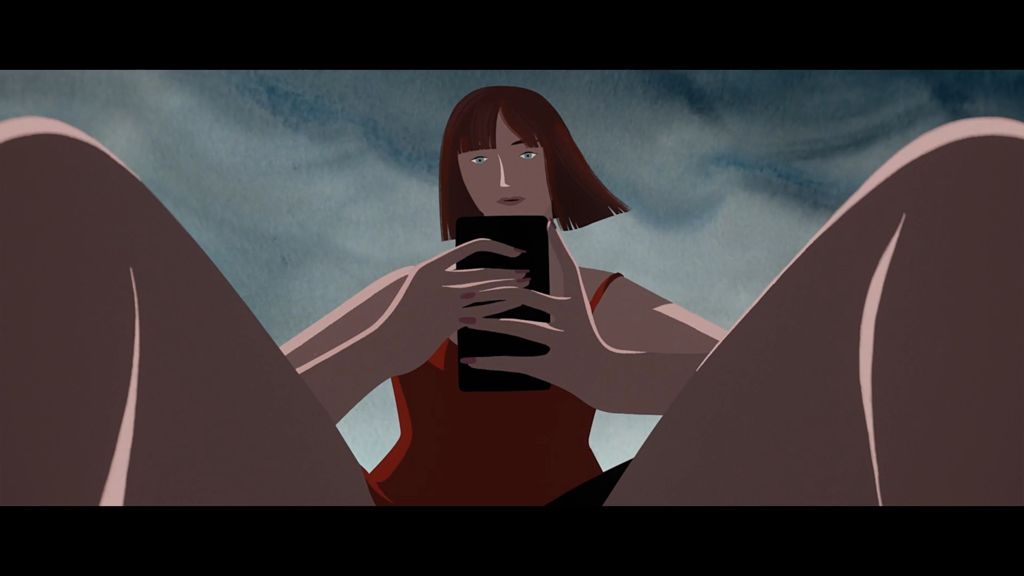 A compelling concoction of symbolism and vivid visual storytelling, this whimsical short film from Wizz director Emmanuelle Walker is a car crash you can't look away from.

Through gorgeous, painterly animation and perfectly-timed humour, the film, titled OMW, tells an ill-fated tale of a young woman whose day goes from bad to worse in an instant.
Her misfortunes begin when a snake slithers up her leg while she's driving, causing her to veer off a cliff's edge. She saunters away from the scene, miraculously unscathed, when her vehicle suddenly bursts into flames. A chain reaction of smaller catastrophes ensues, but, through it all, the surprisingly level-headed protagonist perseveres with her day.
Aided by a talented team of Wizz animators, Walker created OMW without restrictions, constraints, or even a script, instead allowing the narrative to naturally evolve through a series of illustrated frames transformed into a 3d animation.
The director explained: "My personal life at the time of the film's inception was filled with obstacles. "Filled" is putting it mildly; it felt instinctive for me to draw from those experiences. The basic idea was simply to have a character go through a day akin to an obstacle course where troubles pile up, but at every 'pothole,' the character would get up and continue. This character, detached from each unpleasant moment, moves forward without hesitation.
In hindsight, with my personal revelations and discussions with friends, I realised the subconscious symbols of my film… A snake is often associated with chaos, especially when it slithers along a woman's leg. However, as depicted in Renaissance works, it is also a symbol of rebirth and immortality. Delving even deeper into the film's symbolism, the oak tree seen in the wide shot attracts lightning, but also symbolizes strength and solidity. The brambles represent protection, the caterpillar symbolizes patience and transformation. In short, perhaps this film needed to come out of me, as much as I needed to break free from this cycle!"