Inspiration
Bianca Giaever: A Few Of My Favourite Things
The m ss ng p eces director takes us through the unlikely canvases, unsettling casts and unique zines that keep her creativity flowing.
m ss ng p eces director Bianca Giaever is no stranger to gathering truths; with journalism, podcast producing and documentary filmmaking all under her multi-hyphenated belt.
A former producer for The New York Times audio team on The Daily, Giaever charming style has been entreating audiences since her short The Scared is Scared won the internet's heart.

Unveiling some home truths of her own to us in this Favourite Things column, we see the dubious dentures and crawling clocks that keep her inspired.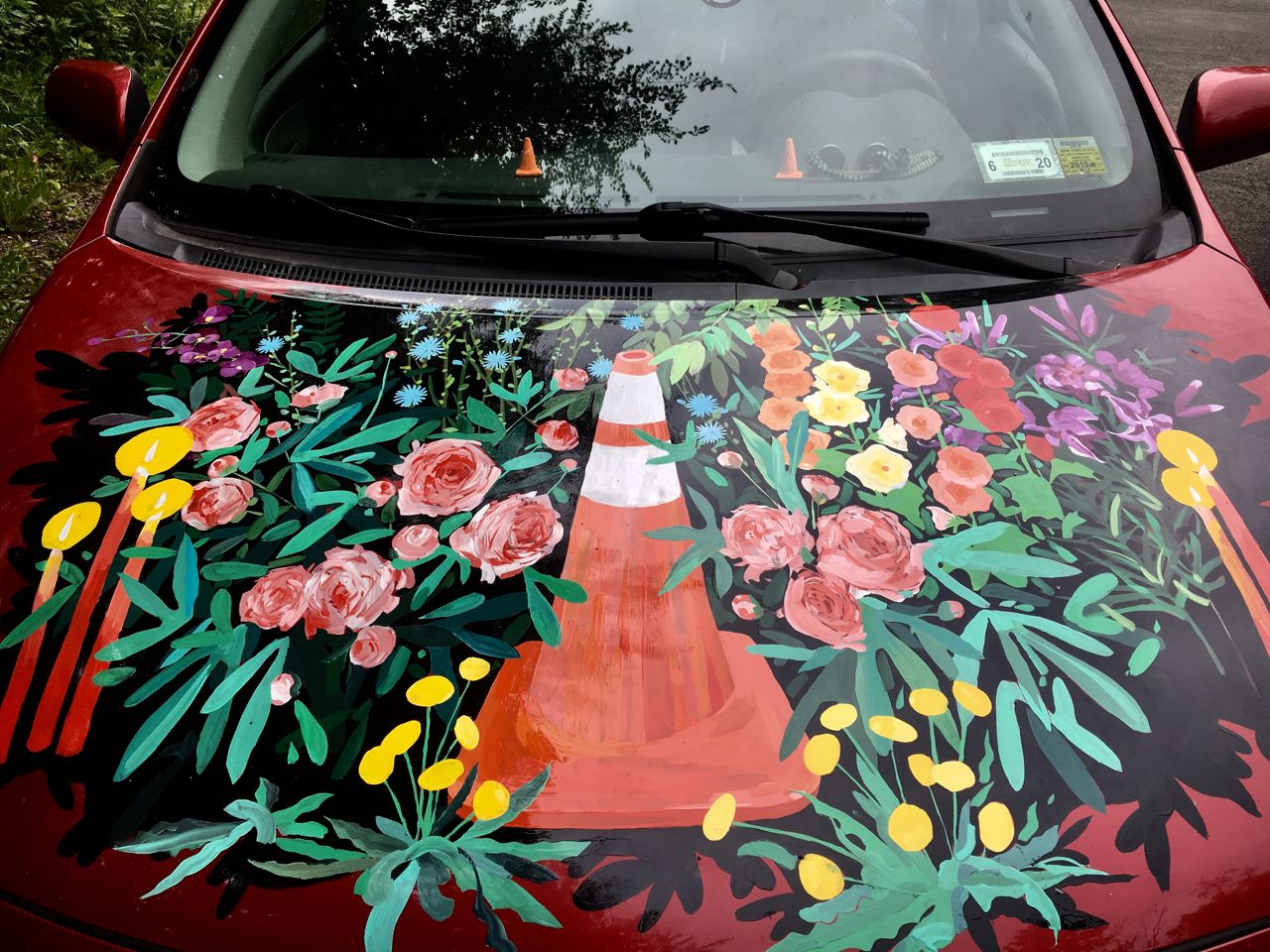 The Art Car
Right outside my window, from my desk, I can see my car covered in images of traffic cones, painted by the artist Sludge Thunder.
I think cars are a missed opportunity for self-expression.
Instead of getting tattoos, I get my car painted.
When I'm driving, I often forget about the paint, and people stare at me.
Children, in particular, will try to get their parents' attention.
It's a bit like being in a parade that lasts your whole life.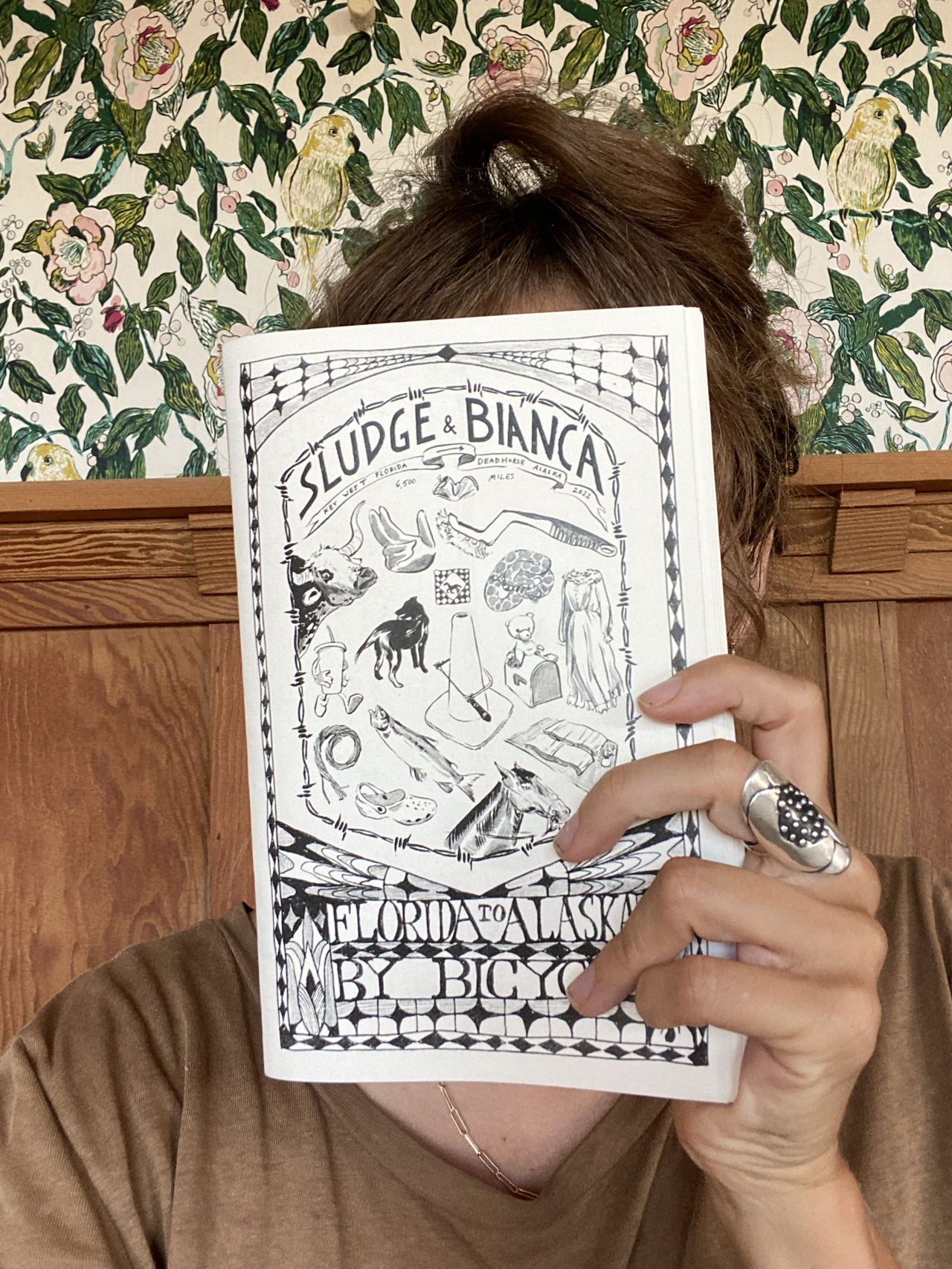 The Zine
Last year, I cycled from Florida to Alaska with my friend, Sludge Thunder (i.e. the person who painted my car).
I kind of regret it.
I fell in love right before the trip started, and by the time the trip rolled around the last thing I wanted to do was cycle 6,500 miles through the freezing wind and cold.
The silver lining, however, was creating this zine.
It ended up taking a million hours of thinking about margins and double-sided printing, but it was worth it to make something you can actually touch.
On the back of the zine is our bike trip motto: "Biking for personal growth, always hoping for revelation."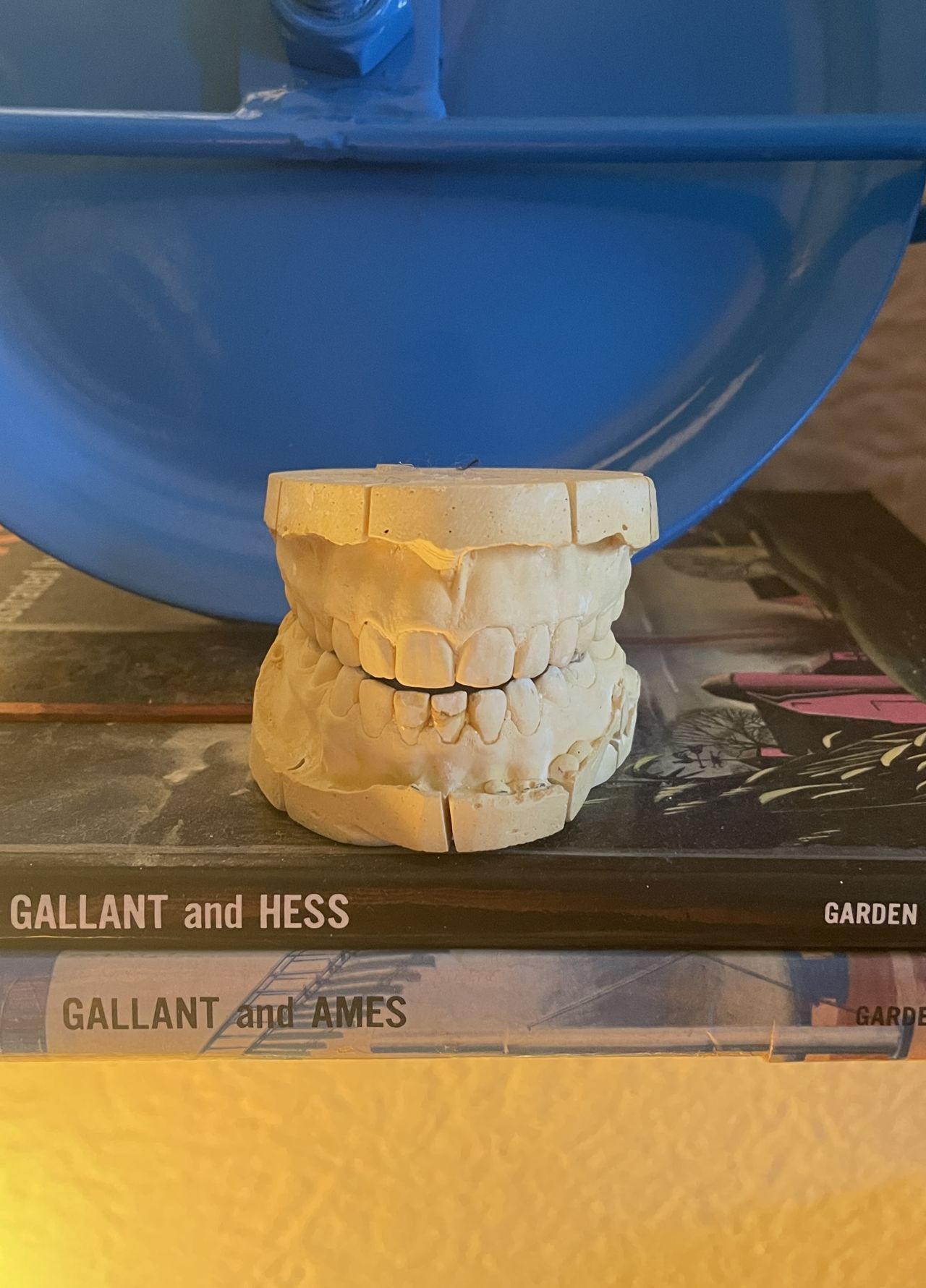 The Teeth
My friend Jeff gave me this model of his teeth for my birthday.
I guess his dentist made them for some practical purpose? Is this a posh dentist thing?
Anyway, I am delighted that it happened.
And I'm even more delighted that Jeff thought of me as the winning recipient for his teeth.
Every now and then, when I glance up from my work, I see Jeff's teeth.
I'm reminded of him as a friend, and how well my friends know me.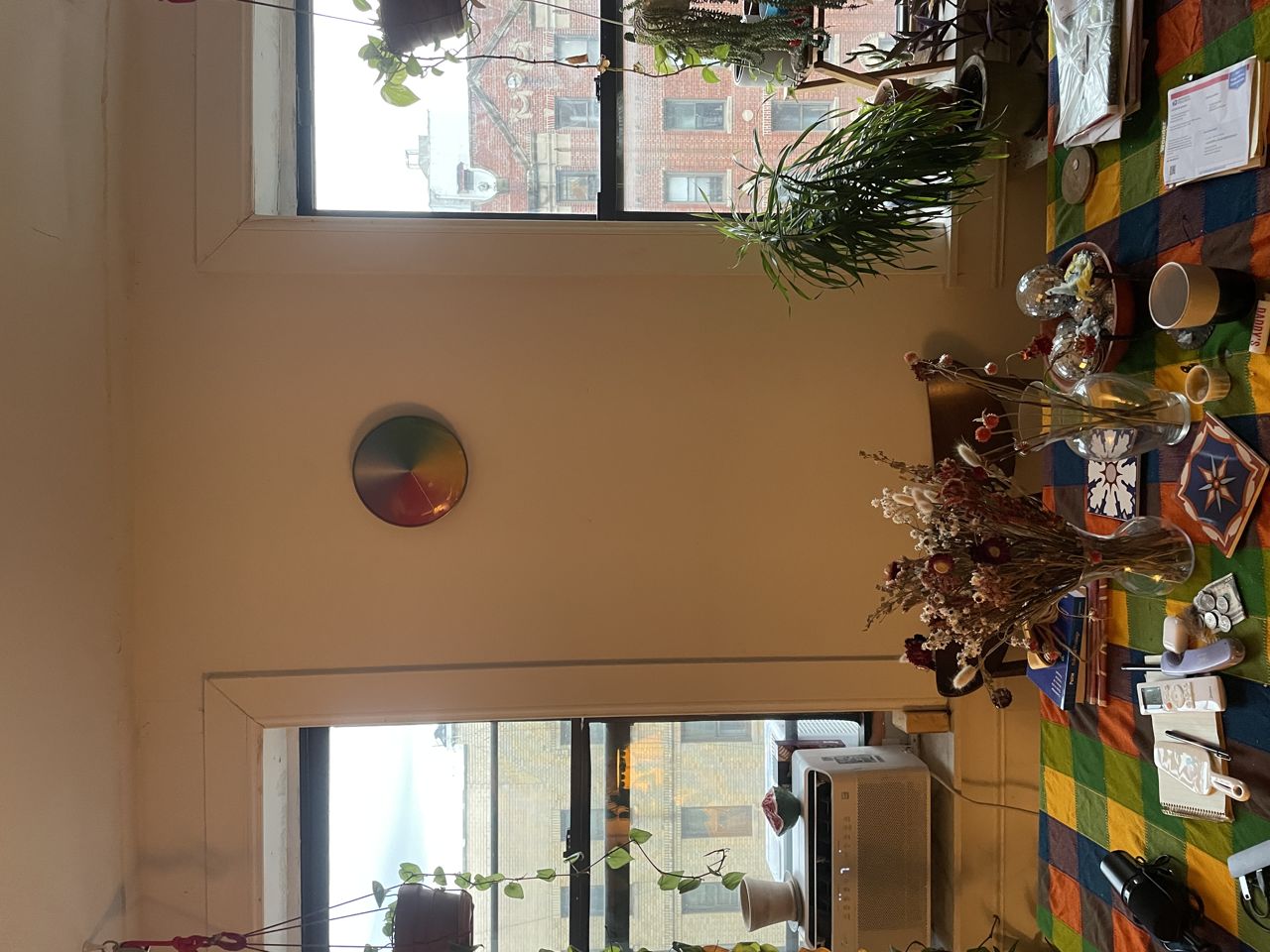 The Clock
This clock is made by my friend Scott Thrift and it takes a year to go around.
To achieve this, one would imagine that it moves a tiny increment at the end of every day... but no: the hand of the clock is always moving.
To find a mechanism that could move that slowly, Scott had to go all the way to Germany, where they specialise in slow-moving instruments.
The clock reaches its apex at the winter solstice and its nadir at the summer solstice.
It's a different way of experiencing time, a reminder that life moves very slowly.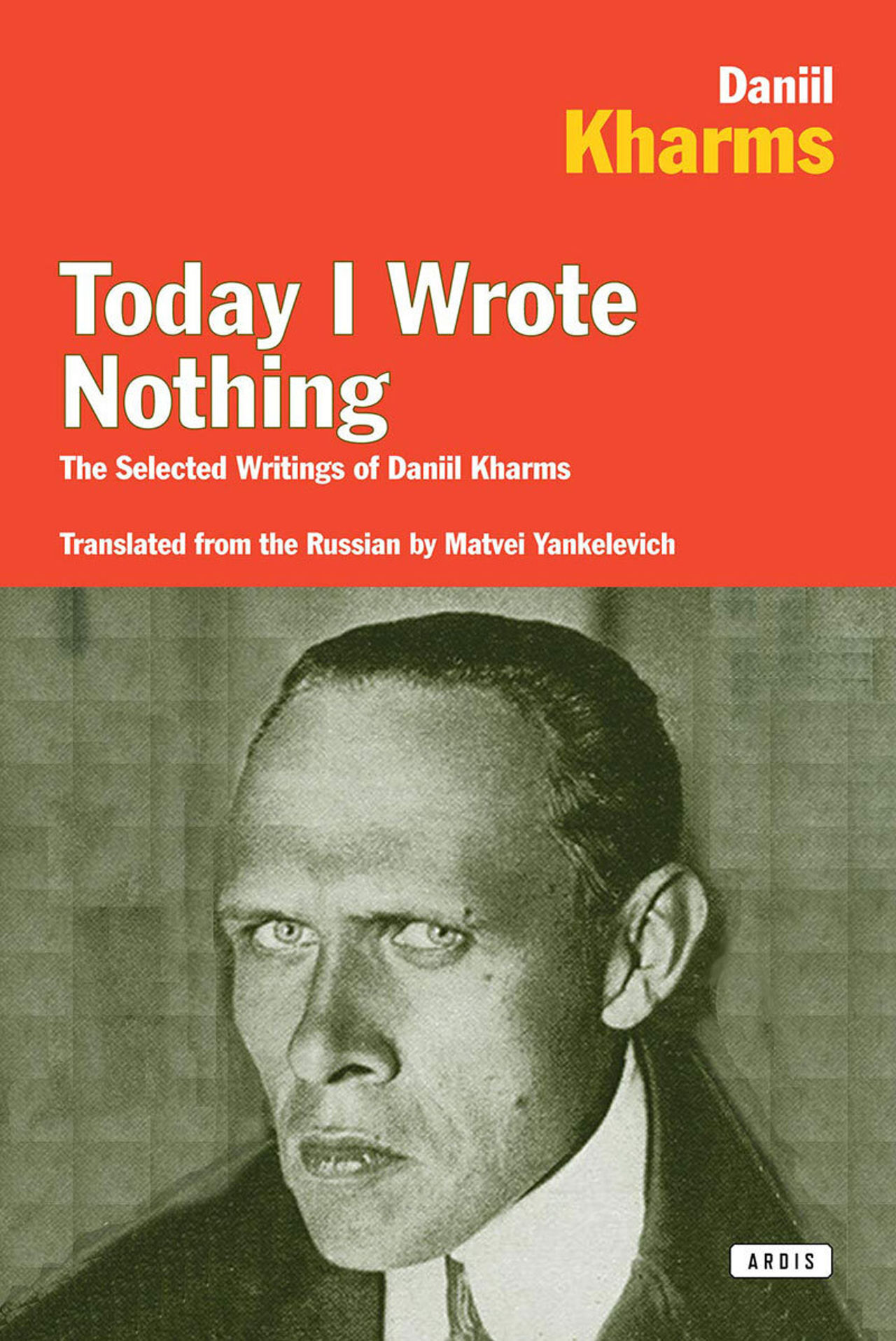 The Today I Wrote Nothing Book
I keep this book by my desk.
I have never once opened it.
I've never read its contents, but the title speaks to me.