Inspiration
Audrey Ellis-Fox: A Few Of My Favourite Things
Los Angeles-based writer and director Audrey Ellis-Fox, repped by Odelay Films in the UK, talks us through the publications and pooches that keep her creatively inspired.
The Velcro Dog
Here I am [above] with my studio manager, Lima, a six-year-old Hungarian Vizsla (aka velcro dog – she never leaves my side).
We live in an old cottage by the beach in an off-the-beaten-path neighbourhood.
I am a third-generation Angeleno and don't think I could ever leave.
This city is an addiction.
It always feels like something novel could be on the horizon.
Despite living here for the majority of my life, I still find myself getting lost in unfamiliar places – and deeply inspired by it all.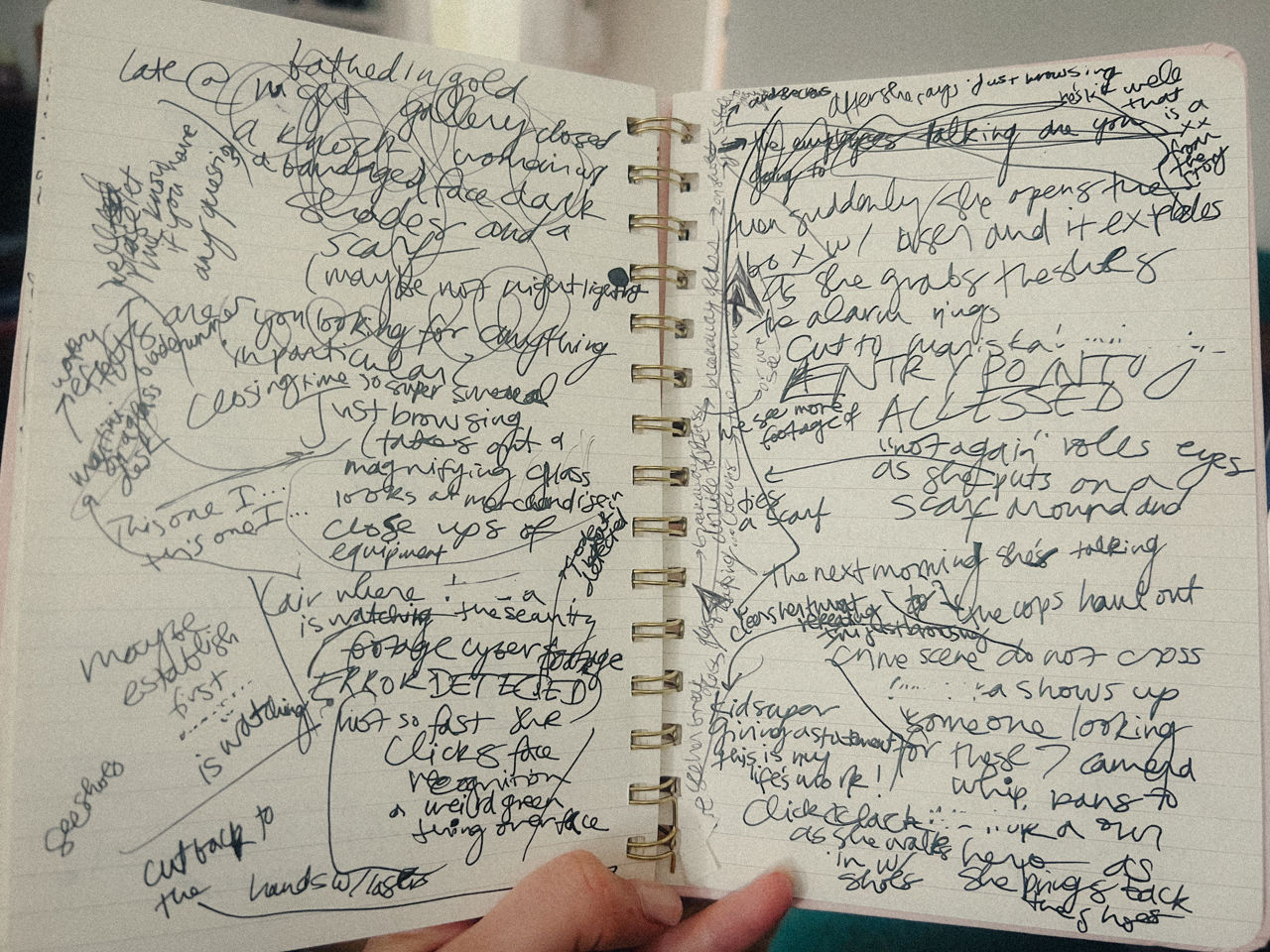 The Journals
I craft most of my film ideas by hand.
My journals are chaotic; disjointed words on every inch of the page.
Cryptic to an outsider, my seemingly unintelligible ramblings are how I concept a story and experiment bridging together different visual worlds.
I have formulated entire script outlines for features and commercials in my journal.

The Great-Grandparents Coffe Table Books
I always have a few coffee table books on hand chronicling my great-grandfather Juan O'Gorman, a Mexican muralist, architect, and revolutionary who designed Frida Kahlo and Diego Rivera's homes.
He and my great-grandmother Helen, an expert botanist and painter, were so immersed in their art that they literally lived inside it, constructing their own home out of volcanic lava and mosaics.
The Garden
I actively try to spend less time in front of my screen to keep the creative juices flowing.
Moments in my garden ground me.
The front yard bears a massive Italian Stone Pine tree that has lived over 150 years, overcoming earthquakes and floods – a true testament of inner strength and grit – necessary attributes to live by in the film industry!
Naturally, my garden is also home to a sculpture of my dog.