Craft
Thierry Albert on Heineken Odyssey
Thierry Albert discusses Heineken's new Legendary Man, well, men, campaign for Heineken.
Unlock full credits and more with a Source + shots membership.
Show full credits
Hide full credits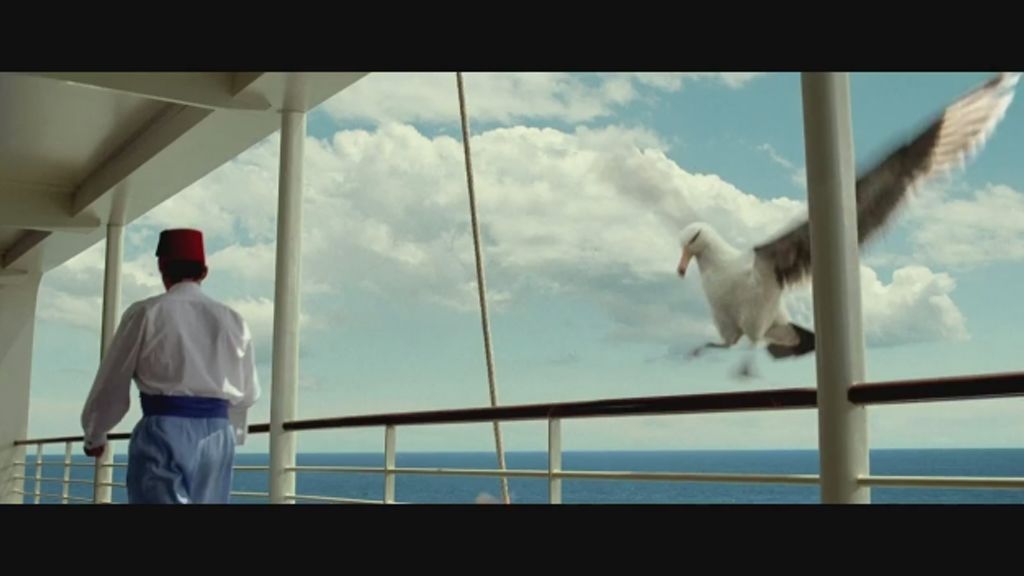 Heineken's Legendary Men are, as their title suggests, pretty legendary. But can any one person really be that good? That's the premise for this new addition to the Open Your World campaign and, below, Heineken creative director, Thierry Albert, discusses the idea behind the spot, Tom Kuntz's brilliance and how to approach being asked questions. Right?

What was the brief for the campaign and how did you arrive at the concept for Odyssey?
For the last few years Heineken's Open Your World campaign has introduced the world to some fairly legendary characters. Men who know their way around. Resourceful, multi-talented and seemingly capable of navigating any situation with aplomb. Spontaneous flute solos, knife skills and border crossings are all in a day's work for the Heineken Legend.
But maybe the men of the world who have been depicted in the previous work were perhaps too amazing. Maybe it's a stretch to imagine that any one man can be so remarkable.
But every man is pretty damn good at something. For example I'm amazing at speaking English with an French accent, and Faustin [Claverie], my partner and the other Heineken creative director, wears handsomely the fastest growing beard ever. So we're all legendary at something, really.
And that's when it clicked and we thought that maybe 20 men could impersonate one hell of a legendary character… I don't think it has ever been done before and it looked like a perfect new take on the Heineken Legends campaign. 
What did Tom Kuntz bring to the project?
Only a director as legendary as Tom Kuntz could have had the skills (and balls) to come on-board and pull off a shoot of such a scale and madness.
He came on-board almost immediately and brought us his sense of timing and detail and, of course, his humour. He also taught us to always answer a question with another question. How smart is that? 
With such a huge cast, what was that process like?
With General Tom on board, even though the set and the cast were of Titanic scales, everything ran as smoothly as a Swiss clock. Tom is truly unbelievable. Aren't you, Tom? 
Where did you shoot the spot and how long did it take?
We shot it by the sea, 15 minutes from Barcelona, over five days. We built the deck of the cruise ship right by the Mediterranean. I believe it was around 100m long and 15m high. That's not your average advertising set, is it? 
It's a great soundtrack too; what is it and why did you choose it?
The song is called 16 Toneladas by Noriel Vilela. It's a Brazilian cover of Tennessee Ernie Ford's Sixteen Tons and we chose it because of its perfect beat and Noriel's beautiful timeless voice.
It's really the perfect tune to follow 20 different men playing the same character, each with a unique legendary skill, each a legend in his own right, and who together form one helluva legendary castaway, don't you think?
How important is the music choice to a project such as this?
Hugely important. The music gives the tempo and the tone of the film. On set, it also gives everyone the right mood. We were very, very lucky to find it among the hundreds of songs we listened to for this ad. What were the odds of finding such a gem? 
It looks like a pretty huge undertaking; what was the most difficult part of the process?
Apart from finding those 20 legendary men around the world, I think the most difficult part was to have the belief and the vision that it is actually possible to have one character impersonated by 20 different cast members.
When you think about it, it sounds a bit mad. How is it going to work? What will they look like? A lot of people were doubtful that anyone could follow and understand the story and it took a lot of faith from everybody, starting with our amazing client Sandrine, to believe it was not only achievable but it would make a super-entertaining film. 
Of various talents on show, which would you most like to possess?
I'm pretty fond of the legendary Bird Caller from South Africa. Birds do anything he asks. Imagine, you can have them sing the most beautiful song to your lovely girlfriend or defecate on the baddies of the world. Isn't it the coolest legendary skill ever? Squawk!
Connections
powered by
Unlock this information and more with a Source membership.