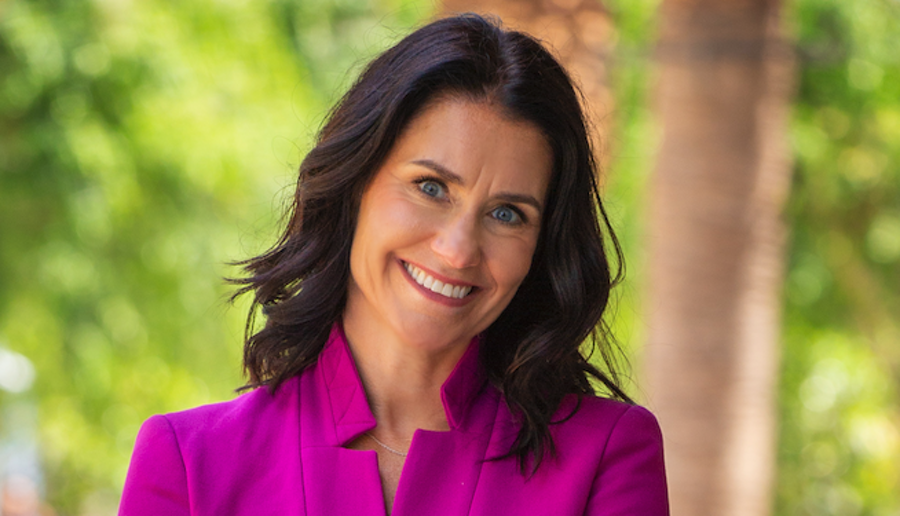 News
VMLY&R opens new office and promotes DaSilva
Jennifer DaSilva promoted to Executive Director at VMLY&R West as the agency also opens new Los Angeles office.
Creative agency VMLY&R has announced the expansion of its West Coast footprint with the addition of a new executive lead as Jennifer DaSilva is promoted to Executive Director of VMLY&R West.
DaSilva will oversee the agency's client engagement, delivery operations and new business in the Seattle, San Francisco, and Los Angeles offices. In addition, she will continue serving as president at WPP boutique agency, Berlin Cameron. In this new role, she will be based in LA and work alongside Seattle-based Executive Vice President Eric Baumgartner and report to Eric Campbell, Global President of VMLY&R.
VMLY&R's west coast presence has seen substantial business growth, with 150 new employee hires and double revenue growth since 2019. The agency has welcomed an expanding client portfolio which includes technology leading brands like Intel, Microsoft, Meta, and T-Mobile, along with Lululemon, Mazda, and Driscoll's. To support its growth, VMLY&R will open up a new office at the WPP campus in Playa Vista, Los Angeles, making it its first official hub in the LA market, serving 60 employees.
Jennifer has made a name for herself creating our women-founded initiative, being an accomplished connector, and driving strategic and creative solutions for our clients.

"At the intersection of tech and culture, you'll find VMLY&R West," said DaSilva. "I'm thrilled to be joining a team that's made a real impact in today's world, as driving cultural change is my passion at Berlin Cameron. I hope to take my experience as a marketer and an advocate for equitable workplaces to continue nurturing an agency environment that is supportive, collaborative and empathetic, while also bringing creativity to everything we do."
Commenting on the appointment, Campbell said: "Jennifer has made a name for herself creating our women-founded initiative, being an accomplished connector, and driving strategic and creative solutions for our clients. We're thrilled to see her promotion into this new role leading our expansion of our West Coast footprint."
DaSilva is a seasoned marketer with 20+ years of experience working on Fortune 500 brands. As president of Berlin Cameron she has spent the last 20 years managing key brands such as Coca-Cola, Heineken, Lexus and Capital One. Under her leadership, Berlin Cameron has expanded through new divisions in support of experiential capabilities, including metaverse practice with brands including NYX Professional Makeup and Under Armour, for which the agency has won several industry awards.
On top of her numerous marketing accomplishments, she is also an influential thought leader who has been published in over 20 leading national media outlets and covered in three published books on her expertise in building community, gender empowerment, leadership, women in the metaverse, mental health, reframing motherhood, and more.
She is a vocal champion of female empowerment and entrepreneurship, having launched LLShe, a Berlin Cameron division that works with women-loved and women-led brands. With that same mission in mind, in 2019 she founded Connect4Women, an initiative designed to help women build powerful networks and find job opportunities, which has brought together thousands of women and counting.
DaSilva has also been working on a number of initiatives to combat the 'SHEcession' (the first-ever economic recession impacting more women than men). Her dedication to female empowerment is shown through her work with brands including No7, where the WPP WBA team, in partnership with Berlin Cameron, VMLY&R, and DeVries, brought awareness to the issue and developed the nation's largest 'Unstoppable Together' job summit, helping thousands of women take back their jobs, and P&G's Secret Deodorant where she led the USWNT pay equity work in the All Strength. No Sweat. campaign.
Her work and influence has been recognised by Direct Marketing News' Woman to Watch and the Financial Times' HERoes in 2018. In addition, she has been honoured as a 2020 Working Mom of the Year by She Runs It, and given the 2020 Campaign US Choice Award for Fearless Pioneer for her "noteworthy, badass work across the industry".