Work
Vespa takes us on a two-wheeled adventure
This new branded content campaign is 10-minute story of a young woman and her 30,000km journey on an old Vespa.
Unlock full credits and more with a Source + shots membership.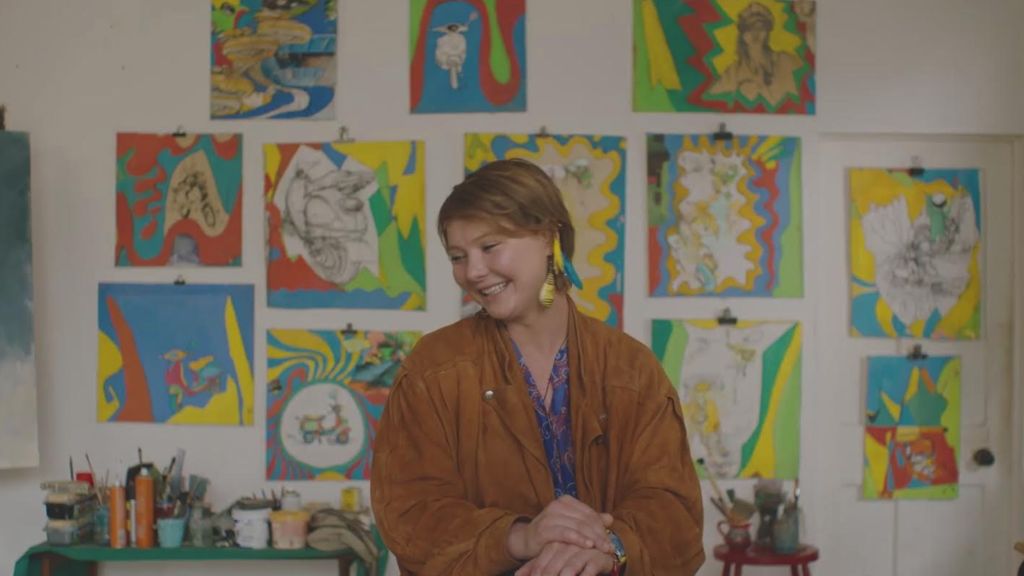 Piaggio Studios – the content arm of Piaggio Group - recently partnered with Where The Buffalo Roam Los Angeles (WTBR) to create the second episode of Vespamania, a short film series celebrating the scooter brand and its riders.
Emma the Adventurer film tells the story of 24-year-old artist Emma Trenchard who embarked on a two-and-a-half-year 30,000km adventure to Mongolia on her Vespa 125 named Grettle.
Directed by David McMurry, the 10-minute film journeys into Trenchard's eccentric world in storybook fashion, with stylised video portraits of her journey and life at home. Her story further unfolds through the tales shared by her friends and family.
McMurry, who also directed the pilot episode, about a Vespa collector, says episode two is a more character and story-focused twist on the format. "We found a lot of magic in the pilot episode and quickly realised Vespamania afforded the opportunity to tell a deeper story around the ideals of the brand – one in which Vespa is a vehicle for freedom and adventure in the pursuit of something bigger than ourselves," sais McMurry, who discovered Trenchard's story on a podcast.
WTBR's production crew traveled to Trenchard's Dorset home, in the south west of England, to document her story. McMurry also featured Trenchard's family home and its pastoral surroundings as a prominent character in the story, framing the idiosyncrasies and ambience of each scene like a postcard.
"From the moment we arrived, we were in awe of the people and the natural beauty of Dorset," adds McMurry. "The cinematography benefited from the overcast glow of the region – colours always look amazing under the cloud-silked sun – and the sense of place also helped anchor the story. Our incredible editor, James Boger, meticulously combed through hours of archival photographs and GoPro footage from Emma's road trip to bring all of her experiences into narrative form alongside the elements we shot and created."