Work
The purrfect murder
Waggel pet insurance releases a Psycho-inspired spot starring a doggy-cidal cat with its claws out.
Unlock full credits and more with a Source + shots membership.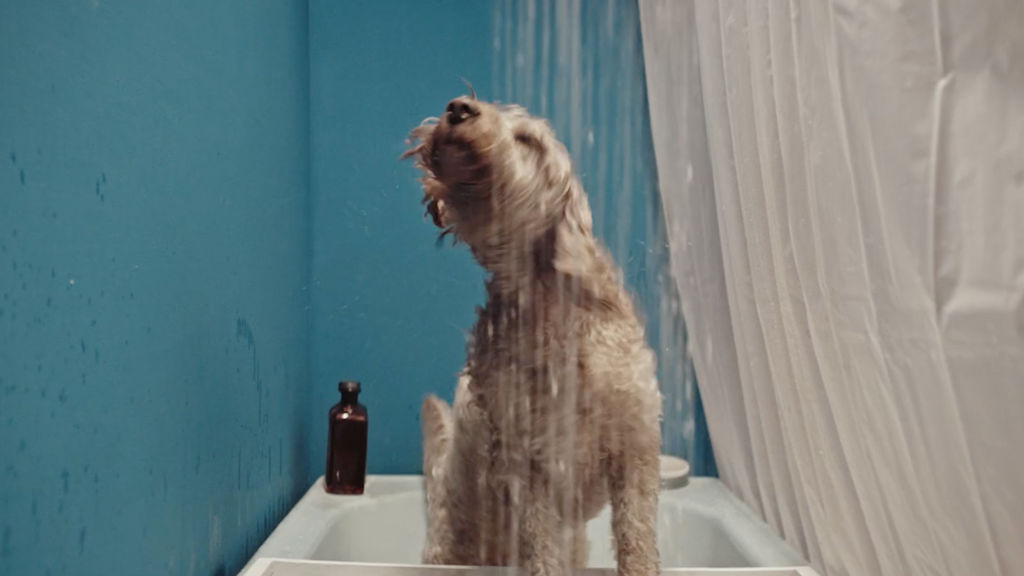 Making a splash in the overcrowded pet insurance market, this amusing spot from new agency JAM pays homage to Hitchcock's Psycho with a darkly funny tale of a doomed dog having a douse.

Co-created and directed by Mark Dymond, one half of the duo JAM, the cine-loving spot There's Something About Kubrick, is set in a bathroom inspired by one in Kubrick's The Shining and follows the misfortune of an unsuspecting mutt whose ablutions are interrupted by a potty pussy with evil intent.
While no animals were harmed in the making of the ad, it apparently involved two cockapoos, two porcelain cats, a taxidermy cat and 106 sausages.
Producer/DOP Joel Anderson, the other half of JAM (which stands for Joel and Mark) commented: "It's not every day that you come up with a really insane concept and the clients say 'Lets do this!'. With that in mind, we had a fantastic opportunity to channel Kubrick and Hitchcock and bring cinematic sensibilities to what was basically a dog in a shower."