Work
The power of Hurt
A short film by director Charley Stadler fuses humans and robots as it looks to comment on the way that trauma experienced as a child can have a lasting impact not only on the person, but on the world.
Unlock full credits and more with a Source + shots membership.
Show full credits
Hide full credits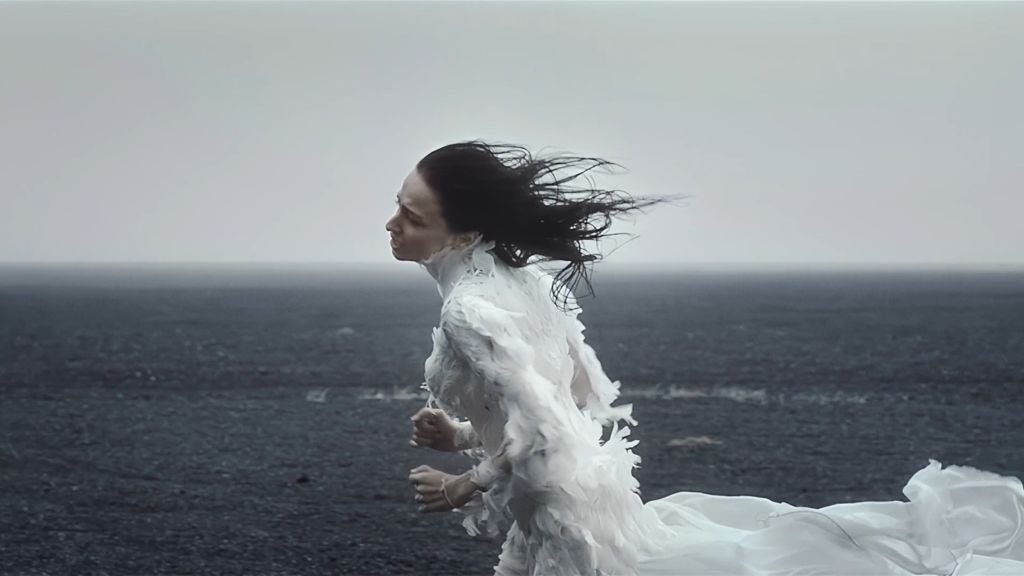 Called Hurt, this short film by director Charley Stadler is a passion project that has taken years to create but which encapsulates timeless themes.
The self-financed film, which was shot in a stark Icelandic landscape, confronts the topic of trauma by combining the human world with the world of technology and showing a woman [played by Stadler's ex-wife, Shamala Tamrazova] attempting to escape her trauma, represented by a robot. The robot was initially played by choreographer Julia Koch, with the VFX replacement inserted in post, imitating Koch's dance style.
When the sleek but emotionless automoton eventually touches her, it almost pulls her under, turning her into the trauma she's attempting to escape. But, through will power and determination, she escapes her pain and runs free. The film is accompanied by the words of Indian philosopher and writer Jiddu Krisnamurti.
"I wanted to create an artistic approach to the fact that childhood traumas create unempathetic beings, like robots," said Stadler. "Such humans are part of the current problems facing the world because, as Jiddu Krisnamurti puts it, traumatised humans find pleasure in hurting other people; it gives them energy. In my mind, I wanted to create an underwater kind of feeling, and that's why I used Iceland as a location. The black beaches with their white skies resemble the robots. The tricky part was to replace the dancer with the robots and imitate her behaviour. It took, literally, years to finish this piece of art."
With Torsten Lippstock taking on cinematography duties and a haunting score composed by Zack Hemsey, Hurt has already picked up prizes at festivals in Tokyo and France, and received an honourable award in London.