News
The&Partnership and Toyota launch Let's Go Beyond
The latest campaign and pan-European brand platform celebrates the small steps the brand, and we can all take, that ladder up to big leaps forward beyond what anyone thought possible.
The&Partnership and Toyota have launched a new campaign and brand platform celebrating the small steps we can all take to move society forward, that seeks to unite the organisation and all its future communications.
Toyota has always strived to make improvements to their products and services, no matter how small, in the knowledge that these add up to enhance customers' lives and society. Their heritage in advancing electrified technology with hybrid and hydrogen innovations, partnerships with Olympics and Paralympics, and experience breaking design conventions with models such as the C-HR are just a few recent examples. In Toyota's world, every step, no matter how small, counts.
The brand insight coupled with the audience insight of the Progressive Mainstream, the primary audience made up of naturally curious, adventurous people who believe in pushing themselves beyond the expected to get more out of life, the 'Let's Go Beyond' idea was born. This is just the start of Toyota's story, however, and the Lets Go Beyond platform has been created to unite all of Toyota's future communications under one brand platform.
Unlock full credits and more with a Source + shots membership.
Show full credits
Hide full credits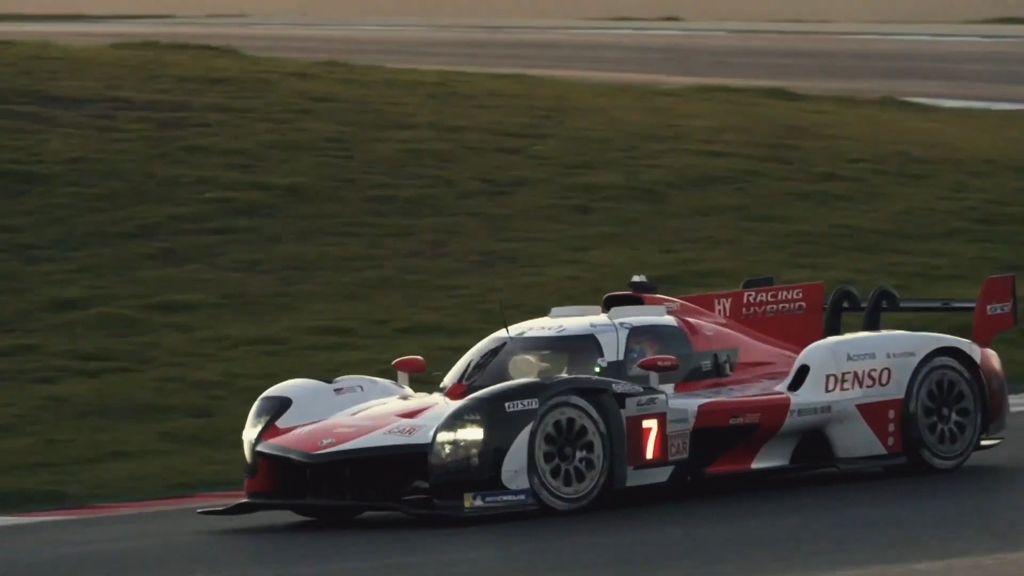 At the heart of the campaign sits a cinematic, uplifting and inspiring film shot by Director Philippe Tempelman from production company BWGTBLD GmbH which captures the spirit of 'going beyond'. Showcasing the ways in which Toyota is always striving to make improvements to their products and services, however small, in the knowledge that these all add up to deliver experiences above and beyond the expected, truly enhancing customers lives and society. This is visualised through dramatising the attempts in people's lives and how each one matters.
The film shows how Toyota's 'Let's go Beyond' attitude matches our Progressive audiences' ambitions and desires. The campaign also celebrates the individual steps made by real people that embody the spirit of continuous improvement and who go beyond in their everyday lives. From Ken Billes, Toyota C-HR's designer to the gymnast and local UK ambassador Billy Monger, the brand tells the stories of how this spirit comes to life for all their 'Beyonders' also including Toyota Gazoo Racing Driver, Nazuki Nakajima and Olympic Athlete, Samir Ait Said.
The fully integrated campaign is launched in the UK, and is being aired across TV, cinema, video-on-demand, OOH, YouTube, social media, as well as on owned channels across web and CRM. It will be launched later this year in other European markets alongside local event activations.
The campaign is supported at a local UK level with a partnership with sports star and pundit Billy Monger as Toyota's new brand ambassador, an inspirational individual who overcame a life-changing motor racing accident, rebuilding his sporting career and becoming a nationally respected figure as a commentator, pundit and champion of parasports. He is currently appearing as one of the star contestants in the BBC series Celebrity Race Across the World. A supporting film bringing Monger's story to life was created by UK director Max Fisher and Rogue Films. Monger's personal story and determination perfectly reflect the spirit of Toyota's new Let's Go Beyond campaign.
Emma Lane, Toyota (GB) General Manager Brand Communications, said: "Billy embodies what 'Going Beyond' means and will make a tremendous contribution to helping us build awareness and appreciation of our brand and our mobility message, particularly with younger audiences. His personal experiences, his life vision, his strong character and his natural abilities as a communicator make him an ideal Let's Go Beyond and Toyota ambassador."
Unlock full credits and more with a Source + shots membership.
Show full credits
Hide full credits
Billy Monger, Toyota UK Let's Go Beyond Brand Ambassador says: "For me, every challenge counts. I want to get to the next finish line, to start something new. "Going Beyond for me is just about not letting anything stop you, pushing yourself and never giving up. There are always going to be bumps in the road to where you want to be, but if you have vision, it's always worth chasing it."
Max Fisher, Director at Rogue Films says: "Billy is an incredible young man and working with him was a joy. Hearing his struggles and how he overcame them felt like a story that needed to be told. His tale is particularly heroic and we needed to be made with sensitivity and authenticity. We wanted to show him in the most faithful and powerful way and I think we did that. I'm really proud of the film and I hope he is too!"
Speaking more broadly about the new European brand campaign, Creative Partner at The & Partnership, Andre Moreira, says: "Let's Go Beyond is more than just a campaign, it marks a new era for the Toyota brand and a mindset that starts from within the culture and DNA of the organisation. This campaign is the first of many to showcase this new platform and carries the very essence of what incredible achievements can take place when you make every step count"