Work
Stop-motion animates migrants' moving tales
Osbert Parker's simple storytelling solution packs an emotional punch in its chronicle of real-life refugee experiences.
Unlock full credits and more with a Source + shots membership.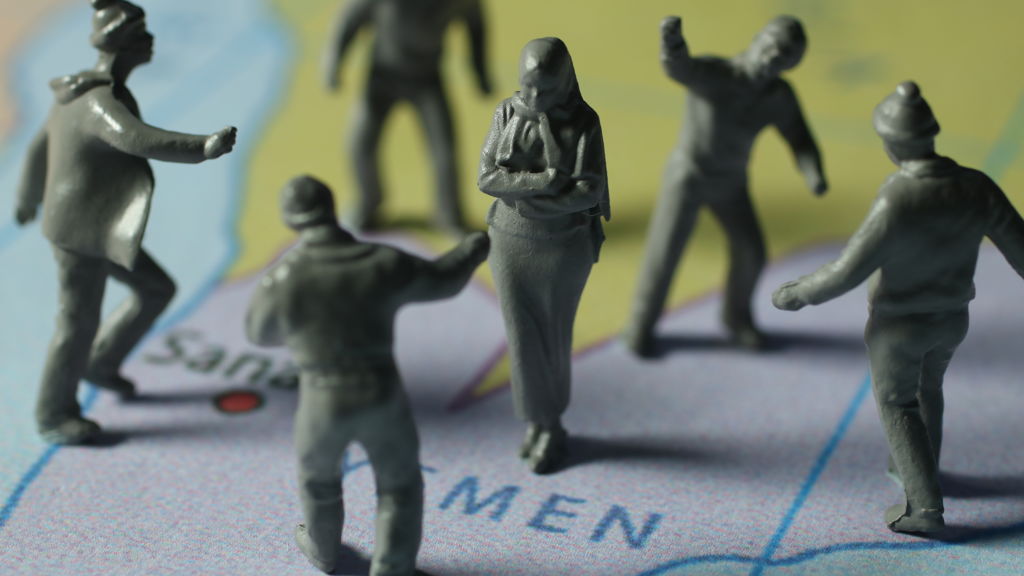 "He came in for an Americano and left with my heart," says a Somali woman in one of the film's more uplifting stories. Her traumatic journey, fleeing the civil war in Yemen to return to Somaliland – "on a boat built for 40 that carried 350" – ended happily when she found work in a café where she met her husband.

Produced by PositiveNegatives and created for the Migration Leadership Team of the London International Development Centre, the film Life on the Move, profiles the actual experiences of Somali immigrants.
Protecting the anonymity of the interviewees was essential, ruling out live action, so, after much experimentation, award-winning filmmaker Osbert Parker and his team came up with the concept of using stop-motion animation of 3D figurines, paired with emotional testimonies.
Rather than relying on off-the-shelf software, artist Andrew McDowell created 3D scans of second-generation migrants from Somaliland living in London so that the figurines better reflected the attire and cultures of the subjects.
The result is a powerful collection of stories, not all with a happy ending. A woman relates how while escaping the troubles in her Somali village with her family, her son disappeared. He'd been lured by beautiful images sent by friends in Europe via smartphone. She says she is glad she doesn't have a smartphone – it means the Libyan kidnappers who took her son can't send videos of them hurting him.
Life on the Move has been shortlisted in the Social Media Short and Inspiration category for the Arts and Humanities Research Council Research in Film Awards 2019.