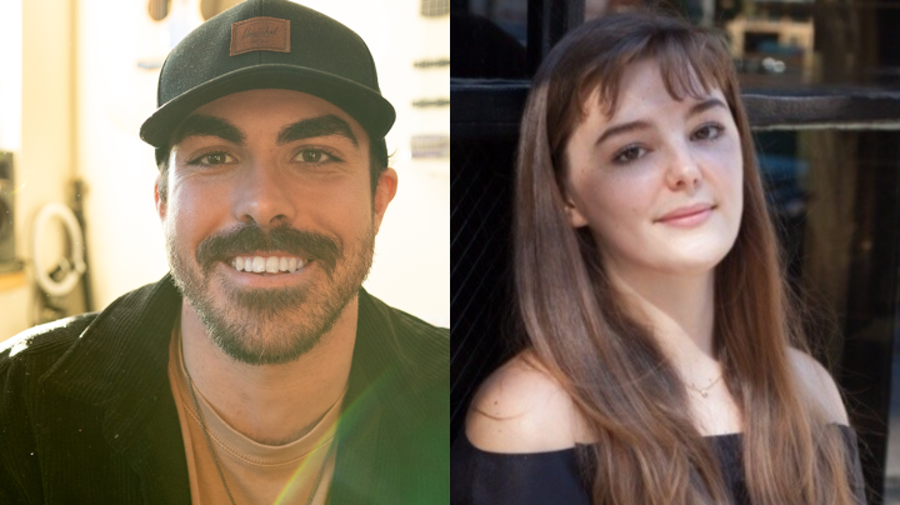 News
Sound Lounge bolsters commercial division
Matt Smith promoted to producer and Hannah Simpson named assistant producer.
Sound Lounge, the artist-owned and operated audio post-production studio in New York City, announce the promotion of Matt Smith and the addition of Hannah Simpson to its commercial division, who will serve as producer and assistant producer, respectively, under the leadership of Executive Producer Dana Villarreal.
"Matt and Hannah have shown they have the talent and mental tenacity needed to succeed in this industry and will be great assets to the commercial division," said Villarreal.
"The duo will be instrumental in furthering Sound Lounge's position as front runners within the commercial post-production space, cultivating the relationships needed to expand our client portfolio. I have confidence they will be able to push the division forward as we step into our 25th year of business."
Beginning his career as a receptionist at Sound Lounge, Smith became a production coordinator, helping with sessions and learning the ropes that eventually led to his promotion. In his new role as producer, Smith will be responsible for organising, recording and mixing sessions, while communicating with clients to meet their needs and manage expectations. He holds a BA in Music Industry and Audio Production from SUNY Oneonta and has worked with notable clients Bank of America, Puma, Little Caesars and AT&T.
"Sound Lounge has inspired me to set goals in a different direction than I first intended after college," said Smith. "This industry is very fast-paced which I've learned to love, and I look forward to delivering high-quality results across the board. I take pride in going above and beyond for my colleagues and clients and I'm grateful to the Sound Lounge team for instilling their trust in me as I've worked my way to becoming a producer."
Simpson graduated from The New School with a BA in Culture and Media and most recently worked as a producer at PLUSHnyc, a boutique audio post-production studio offering a range of services. As assistant producer, Simpson will handle client audio needs from start to finish by providing full support from brands, agencies and editorials while building relationships, promoting sales and cross-selling between departments. Simpson has previously worked for beauty clients Clinique, Jo Malone, and La Mer and has worked on spots for Eggo and Sargento.
"Joining the commercial division at Sound Lounge is a career milestone for me," said Simpson. "I'm looking forward to working with Dana, who is an accomplished female executive producer, and alongside other talented individuals at Sound Lounge. My goal is to eventually take on a higher volume of clients, a greater variety of agencies and larger-sized campaigns."