News
Riton X Oliver Heldons new music video for Turn Me On
Spot directed by Park Village Director Elliot Simpson.
Production company Park Village's hotly tipped directing talent Elliot Simpson, unveils his latest music video for Turn Me On, a reworking of the iconic 1982 Yazoo classic Don't Go, created by London-based DJ and producer Riton and global superstar Oliver Heldens.
The video which was created by one of the industry's most exciting and dedicated young directing talents, Elliot Simpson is worthy of note not least because of its brilliant and clever cinematography, spot-on casting and meticulous execution.
Elliot's decisiveness as a director, his strong direction with talent on set and the value his previous post life brings to his productions with regards to weaving in subtle but clever VFX compliments his interpretation of this righteous disco- house sequel. Featuring entertaining risqué visuals that captures the energy of the track and elucidates the lyrics in a tongue in cheek direction, perfectly sets the tone of the humour.
Unlock full credits and more with a Source membership.
Show full credits
Hide full credits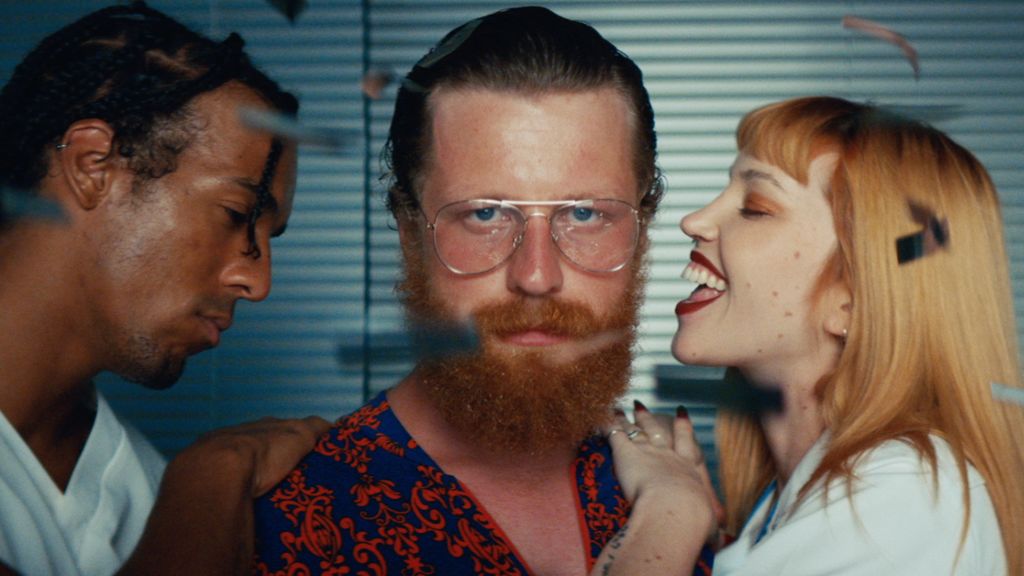 Elliot showcases himself as an ideas director, with high exacting standards and energy as he delivers a bright and vibrant film, full of personality, musicality and fun, with cleverly integrated graphics and strong use of choreography.
This is a video set for the same success as the track itself, and showcases Elliot as a genuine talent and wry cultural conduit of evolving tastes and trends.'
On making the video, Elliot comments, "As soon as I got sent the Riton X Oliver Heldens Turn Me On track, I knew I wanted to have fun with it and create a bit of a tongue in cheek narrative, and bring the 'Dr Love' character to life. I wanted to create this creepy Dr character, who like a weird, modern day cupid, performs these messed up procedures on unsuspecting patients to make them 'desirable'.
"I really enjoyed experimenting with performance, prosthetics and VFX to create some cool moments in the video too," he adds.
"There was a great vibe on the shoot, we had such an amazing cast who all got really involved and had great chemistry on camera. Big shout out to all of our crew and cast who worked tirelessly all day to make it all happen and really delivered in every sense," Elliot finishes.
Park Village signed Elliot Simpson in February earlier this year.