Talent
Promo king Vaughan Arnell on a life behind the lens
Last year Vaughan Arnell gave a talk at the Kinsale Sharks during which he shared his thoughts and experiences across three decades of making commercials and music videos. Here, we revisit some of Arnell's insights into working with some of music's most recognisable names.
If you don't already know the name Vaughan Arnell, then there's no doubt that you know the work.
It could be through the director's commercials, such as Red Shoes for Stella Artois, Agent for Carlsberg, his work with Charlie Sheen for Hostelworld, 2017's House of Fraser Christmas spot, or the Levi's classics Spaceman and the multi-award-winning Creek, which were co-directed with Anthea Benton.
I showed the MD of Virgin Records and he goes, 'it's boring' and suggested something by the Smashing Pumpkins. We put it on and it was fucking amazing.
Alternatively, you probably know some of the many (many!) promos that Arnell, who has very recently signed to Merman for representation, has helmed since his first for Paul Young in the mid-80s. Maybe it's the Spice Girls' Say You'll Be There; George Michael's Outside and Fastlove; Jamiroquai's Space Cowboy; Take That's Back for Good; One Direction's Kiss You; Sam Smith's Dancing With a Stranger or a cavalcade of Robbie Williams promos that include Rock DJ, Let Me Entertain You and Millennium.
Above: Vaughan Arnell on set.
If you've ever listened to popular music then Arnell has likely created some of the images that go with the sounds which define a certain time in your life, and last year, at the Sharks in Kinsale, I was lucky enough to sit with him and chat about his directorial approach over the last three decades.
The conversation examined both the differences and similarities between working on a commercial and a music video shoot; How does he approach each discipline? Which allows him the most creative input? How has each of those worlds altered? Which pieces have been the most challenging?
It's the show, isn't it. You've got to create the show.
We also discussed what it's like working with some of music's most enigmatic (and demanding) talents.
Below, we revisit some of the insight and information gleaned from that discussion as well as how Arnell first began his career in the business.
Above: Two of Arnell's commercials, shot with then-directing partner Anthea Benton.
After a careers talk at school, a friend said he wanted to be a graphics designer, and I fucking loved the sound of it. I didn't know what it was but it sounded really sexy. So, I went to Epsom School of Art and Design.
There, I fell in love with this amazing, peroxide blonde for three years. I did the photographs for her fashion show. Her dad was the head of JWT. Then he left JWT and started a film production company and he took me on as a runner.
I told him I made little films, that I just wanted to put music to film. They were really mini music videos at the end of the day.
He was really in with the music industry as well, he had a mate at CBS Records and they had Paul Young. They had £5,000 for Love of the Common People, which in those days was shit money, now it's pretty good.
I would pitch for stuff [and] me and my mum and dad lived in this two-up-two-down, a tiny little house. I used to sit on the stairs and look at the phone.
I worked with Anthea [Benton] and we were back to back on video shoots, three a week sometimes. We asked all our crew if they would give us a week to shoot a test commercial.
We did three videos with Terence Trent D'Arby – Dance Little Sister, If You Let Me Stay and Sign Your Name. I went from 10K budgets to 70K overnight.
Above: Videos for the Spice Girls and George Michael.
Now it's the fucking wild west out there. People are making videos for a few grand. Really good stuff for £2,000.
But when it's someone who's an international artist, the dynamics totally change and they know they've got to pay for it. £10,000+ could just be budgeted each day for the glam squad, for hair and make-up.
Basically, I put on the theme from the film Witness [over the Levi's Creek spot]. Played the track in the pre-pro meeting and got a round of applause.
Then I showed the MD of Virgin Records and he goes, 'it's boring' and suggested something by the Smashing Pumpkins. We put it on and it was fucking amazing, genius. But the Pumpkins wouldn't give us the track.
Unlock full credits and more with a Source + shots membership.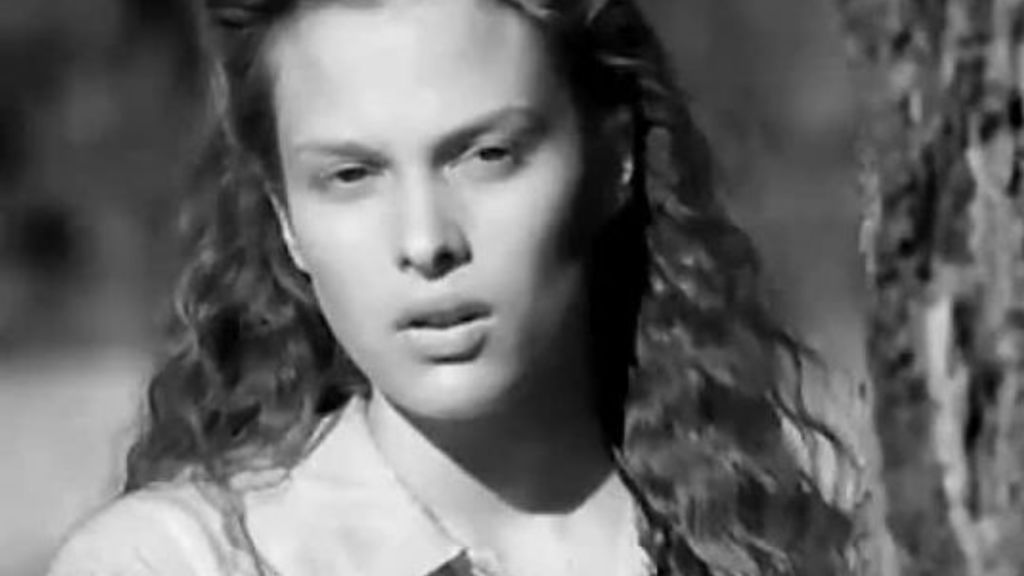 Above: Arnell and Benton's multi-award-winning Levi's spot, Creek.
Back in the day, if it was a big artist – say, George Michael – you might have a budget of £1.5million and if you had a good relationship with him, he'd say, 'what's your idea, and what's going to put me on the front page of The Sun?'. But that was daunting. It's just you and your idea and you're spending £1.5million. There's no one to bounce ideas off and if that video gets buried…
With a commercial, when you present your idea there might be 20 people there; the client, creatives, sometimes people you don't even know, and everyone's wondering what the other people are thinking.
Above: Two of Arnell's videos for Robbie Williams.
Music videos are one of the purest forms of creativity. I think all creatives should try to make a music video.
I've got a few things wrong, a few regrets. I did one video for Robbie [Williams] recently [Love My Life]. I did this a shoot on a beach. Anyway, Guy Chambers [producer] said to me, 'did Robbie cry?'. I said, 'no, why?'. Turns out it was a very emotional song for him and I had no idea, and I'd done this video on a beach; classic Robbie with girls and stuff. It's one of the only times I've misunderstood the meaning of a track. I phoned up the management and asked to reshoot the video.
I'm not the best director in the world but I can create an energy on set. You've got to bring the energy on a music video shoot as that creates the magic on the screen.
It's the show, isn't it. You've got to create the show.