Insight
PES: The Way I See It
The master of stop-motion talks to Jamie Madge about tweaking reality and twisting perception.
There's something deliciously shareable about PES. Be it the work of the LA-based director or his homophone candy namesake, the description is the same: tiny, sweet nuggets of joy that are custom-made for binging.
Finding fame in 2001 with his Jan Švankmajer-inspired short Roof Sex, PES [real name, Adam Pesapane]'s incredible ability to convert everyday objects into chucklesome lookalikes through animation has seen him pick up dozens of honours and over 450,000,000 views on YouTube.
Making a name with beloved shorts including Western Spaghetti, Submarine Sandwich and Game Over, PES' ability was recognised in 2013 with an Oscar nomination for Fresh Guacamole (with an additional accolade of being the shortest film ever nominated). Alongside that, his work for brands has seen awards fly his way, most notably in 2016 with Paper for Honda picking up Cannes Lions and an Emmy.
We chatted to the director in his Santa Monica home to get insights into his upbringing, his influences and the off-kilter way he views the world.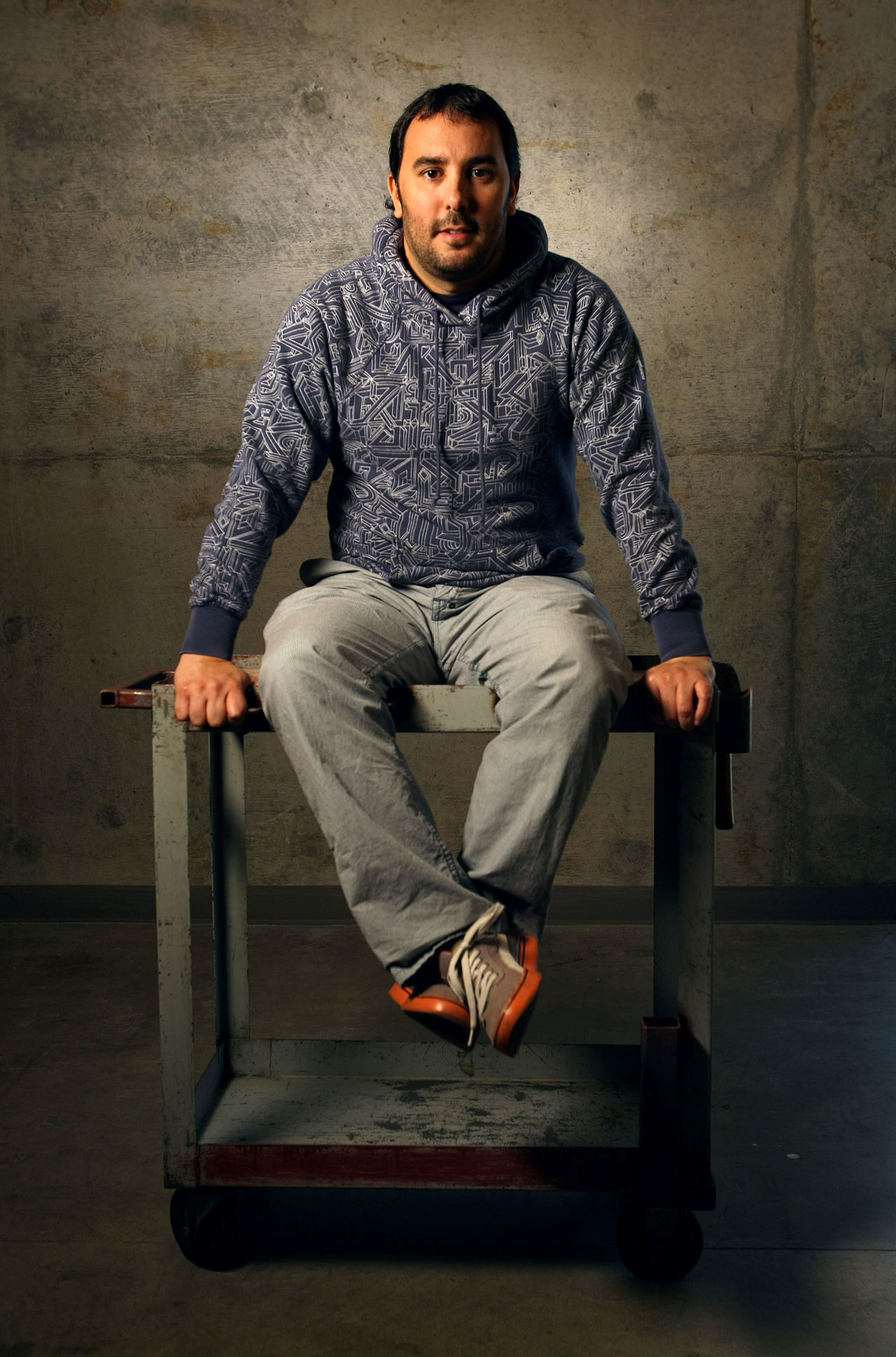 Above: PES, photo credit Mel Melcon
My earliest memory is probably hearing about a thing called The Jupiter Effect. It was where the planets line up on one side of the sun in a straight line and supposedly cause massive devastation and destruction on earth. It was in 1982. I saw it on TV and was terrified of going to sleep that night. That made quite an impression on me.
My mother is a hairdresser and my retired father was an elementary school principal for many years. We grew up in New Jersey with that little combination. I got my hair done in the kitchen.
I was a very artistic kid. I was quite good at drawing and I used to draw my own books. I think my entire childhood was about discovering my own artistic abilities. Once I started thinking about what I was going to do with my life, I figured 'how am I going to wake up every day and make things? How am I going to get my ideas out there into the world?'.
I had an early fascination with children's books. I thought I was going to be a children's writer/illustrator for a long time. My very first art lessons were with an illustrator. He used to take us out to paint watercolours in the country and I was very impressed with all his work.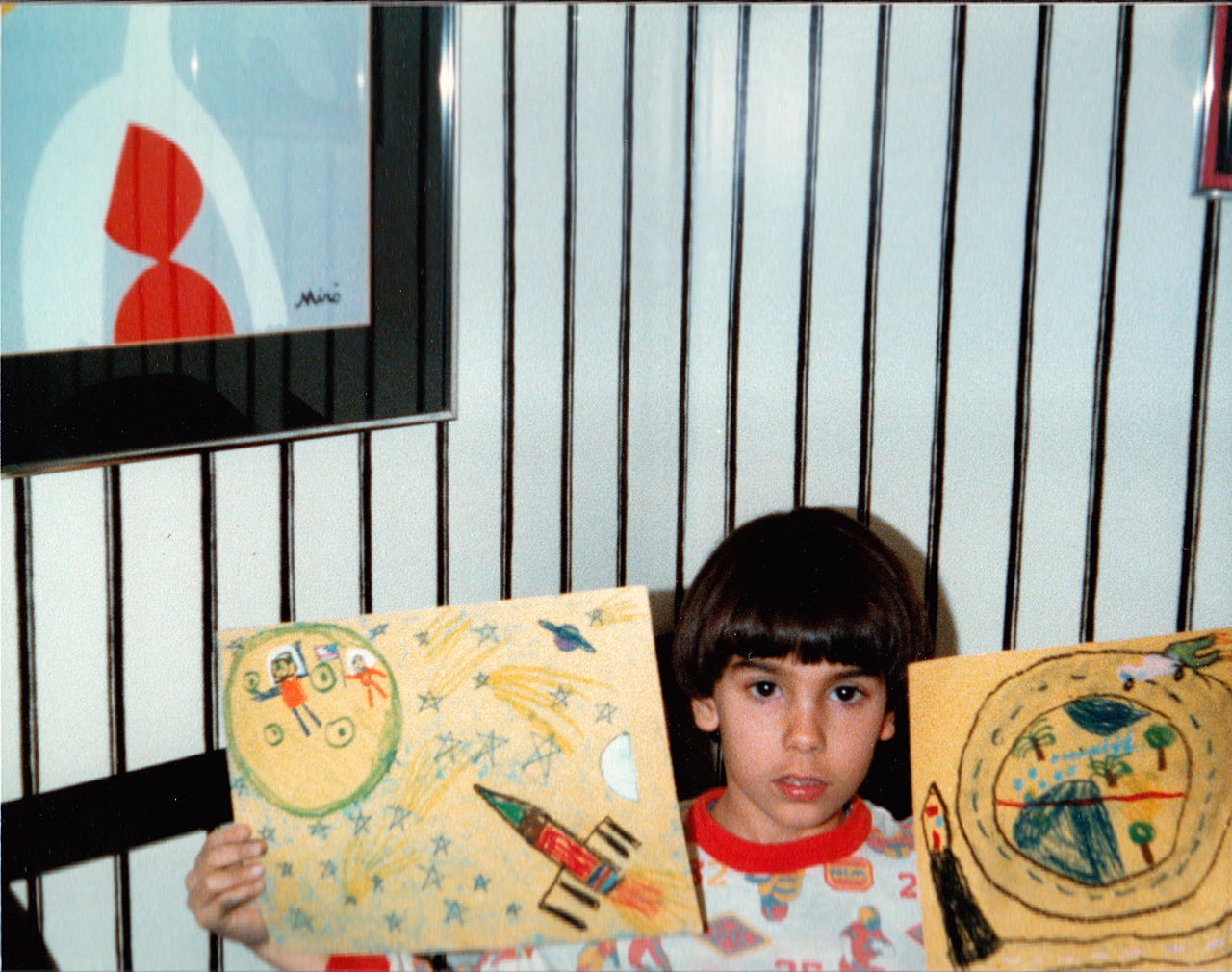 Above: PES at 5 years old, pondering the Jupiter Effect
My parents really didn't even let me watch TV when I was growing up. I was once asked who my favourite movie star was, and I said Woody Woodpecker. I had no idea what a movie star was.
My father would read me books every night. Now that I have children of my own, I have a pretty formidable collection of children's books. Treasures and things that are out of print. It is just such an interesting category for me. I suppose I still can make one of my own, time is not done for that.
I liked Pez as a kid. You serve candy out of someone's throat to yourself. It is a little bit strange.
My artistic impulse was there throughout school. I was a printmaker in college and started experimenting with different forms of printmaking there, but at school I was an academic kid. I went to a very good university on an academic scholarship and I studied a lot. I got a degree in English literature, so was quite a serious student. If there are any regrets in my life, it is that I was too serious when I was young.
PES has been a nickname ever since I was little. My last name is Pesapane and growing up with an Italian last name that no one can pronounce generally creates nicknames for you. My friends called me that when I was a kid, and the name stuck.
There was a moment, once I began putting my work out, where I had to decide that I would leave behind my real name and sign under this other identity. That was just a decision that I made.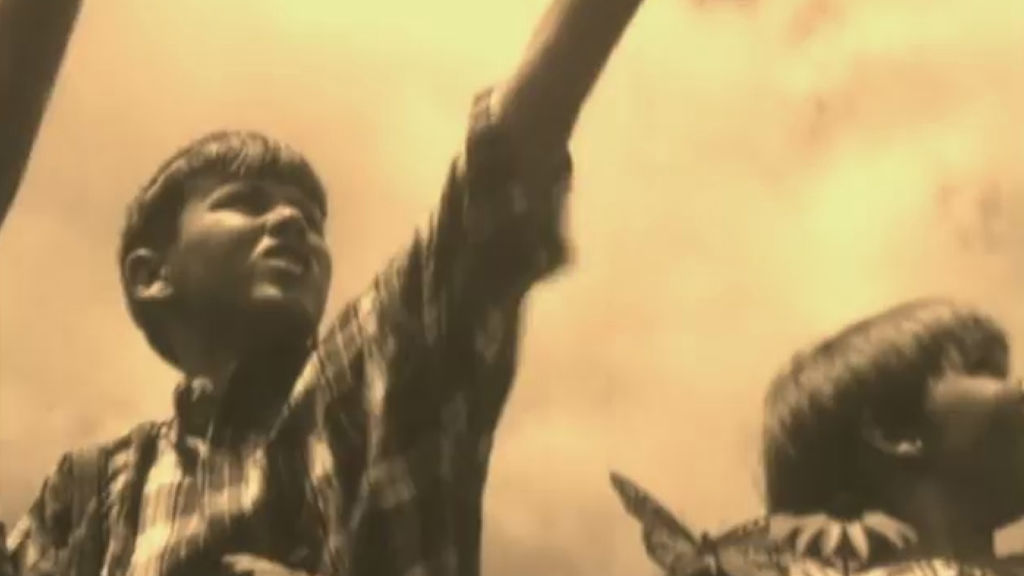 I liked that it was vaguely reminiscent of Pez, the candy. I liked those candies as a kid. I like how they're both sweet but also a little sinister. You serve candy out of someone's throat to yourself. It is a little bit strange. I like to think that my films are short, eye-popping and colourful, like film candy - you can eat a lot of them and keep serving them to yourself.
When I graduated from college, I moved to New York City and started working in an advertising agency. The first thing that taught me was that I did not want to work in an advertising agency. I began dreaming up what I would make with no formal animation or film training.
I was working a pretty low-level job at the agency, so I would watch everything. It was really an exciting time in advertising, with some crazy stuff coming out of the Netherlands, Traktor coming out of Sweden and Michel Gondry was doing a lot of his best work. It was an exciting time to be somewhere with access to this stuff.
The beautiful thing about stop motion is if you watch it frame by frame, you can see how the effects were created and learn how certain cracks in our perception are exploited.
I always wanted to try my hand at making a short film. At the time, all of my influences were very much advertising or music videos based; clever concepts in a very short form. Naturally, that influenced me when I started thinking about making my own work.
The first film I made was a live-action, 50-second piece called Dogs of War. It was wonderful because I made it, I sent it to shots and you guys featured it! The response was great. Tony Kaye, who was a huge director at the time, called me up to tell me how much he loved it. It was a very encouraging moment for me.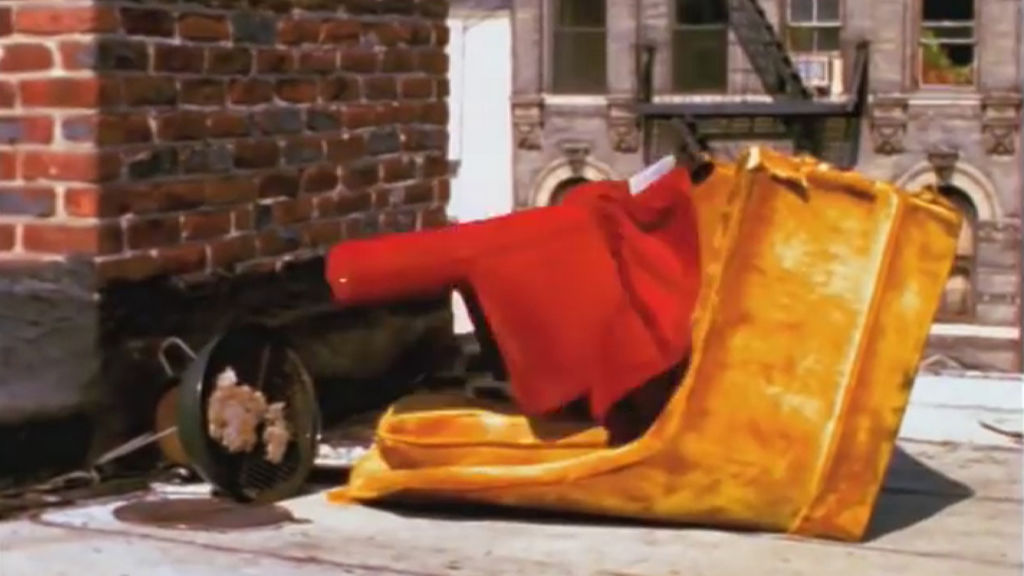 My first animated film was Roof Sex. It was about two chairs that have sex. I wanted to try my hand at stop-motion. That all came from the films of the great Czech surrealist Jan Švankmajer.
I didn't know about stop motion animation. I saw Conspirators of Pleasure [Švankmajer's 1996 feature film] at the Film Forum [New York cinematic institution] and thought 'That was the coolest, strangest thing I had ever seen', so immediately found the Švankmajer section at Kim's Video [legendary video and music retail store in the East Village of Manhattan] and bought everything.
In our old bachelor pad; we had this amazing VHS player that had a feature called the 'jog dial'. The dial allowed you to progress frame by frame through a VHS tape. Not only did I watch Švankmajer's films over and over, I watched them frame by frame, studying. The beautiful thing about stop motion is, if you watch it frame by frame, you can see how the effects were created and learn how certain cracks in our perception are exploited. That began my fascination with Jan Švankmajer and my first real exposure to stop motion; in an artistic way.
Above: Some concept art and behind the scenes photos from PES' first animated short, Roof Sex
Before Roof Sex, I was desperate for an idea. What would my idea be in this medium and how would I do it? I wanted to find a familiar object and do something of my own with it. I brought in a lot of the influences from the condensed storytelling format of advertising: short, succinct content that tended to end on a surprising twist. In the end, I made it by quitting my job and going to a roof to move chairs around every day.
The sweet spot for me is about one minute and 40 seconds; filled with lots of different ideas.
The real success of Roof Sex was that it was shared. I made a 3MB Quicktime and emailed it to 50 friends- this was in 2001, four years before YouTube. I was in a bar in Manhattan two weeks later and overheard people talking about it. That was when I realized that the film had travelled so far in such a short amount of time. It was a real confirmation that the internet could be a place to disseminate my ideas. We're not talking about 1,000 people seeing your film, we're talking about millions of millions of eyeballs. That was exciting to me.
My parents thought I was crazy. It was their gold chair that I lugged to the roof in the East Village to make have sex! Everyone around me would tell me that it was a stupid idea but it was an important thing for me. It was the first time I said, 'I think it's great. I like it. I want to see it out into the world'. It is that moment where you, as a creator, decide that you're going to have more faith in yourself and not let what other people say dictate what you do.
I believe that short is powerful. I was perhaps ahead of the curve on this, as I was making 10-second films way back in 2001. I was making six-second things that I could call complete ideas. It's a impactful medium as it's very re-watchable. I've always said I'd rather have someone watch my one-minute film five times than a five-minute film once. I think people have recognised that ideas can be powerful, even in small packages.
Roof Sex is really a one-joke film. My later films evolved to incorporate many, many more ideas. The cooking films [Western Spaghetti, Submarine Sandwich and the Oscar-nominated Fresh Guacamole] are containers for dozens of little ideas or gags. The sweet spot for me is about one minute and 40 seconds; filled with lots of different ideas.
Above: PES, Dillon Markey and longtime DOP Eric Adkins set up shots for Submarine Sandwich
I work on my ideas for a long time. It sometimes takes years for a simple kernel of an idea to become a film that's ready to make. Shooting may only take six weeks, but that's nothing compared to the time that I pour into ideation.
We all have silly, simple ideas. The difference is, I decided to structure my life around them.
I have always been likely to notice that something reminds me of something else. I think it's my sense of humor. I notice it in our children too: they seem drawn to when one thing can become another thing.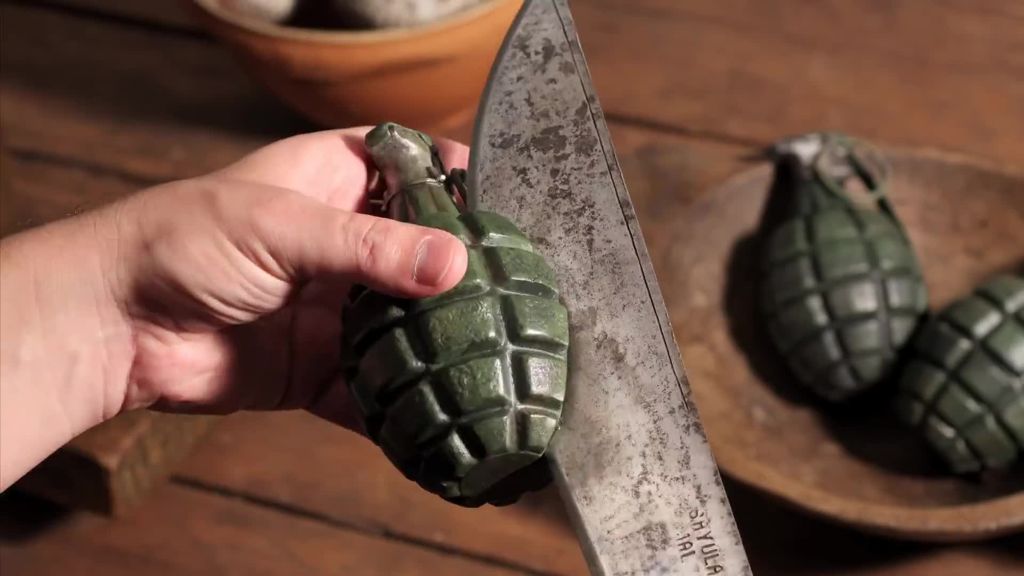 For Fresh Guacamole [PES' Oscar-nominated short], I started with the idea of an avocado grenade. I'd already proven to myself with Western Spaghetti that this format of a cooking film with inedible objects as ingredients is fascinating for viewers to interact with. Then it's a casting session; it just happens to be with objects. You just find the joke - I've got baseball as onions, so when dicing them they become actual dice. You get these A ideas and then go to flea markets and online to see what will fill the other 'roles'.
Avocados look like grenades, right? You see it and you think 'what if I throw and the whole produce department explodes'. We all have ideas like that - silly simple things. The difference is, I decided to structure my life around them. My wife [Sarah Phelps, also his producer] likes to say it makes me useless at food shopping.
My films are like memory implants, where I take something familiar and twist it a couple of degrees of perception so that it becomes something different. We base things on familiarity, but when we tweak that familiarity just a couple degrees it becomes something fresh and new.
Unlock full credits and more with a Source + shots membership.
Show full credits
Hide full credits
The Honda Paper commercial was a special, once-in-every-10-years kind of idea. It demonstrates an amazing willingness on the part of the client to put a two-minute art film with no music, out on prime-time TV. It was challenging to do in four months, which sounds like a lot of time but it really isn't when you break it down. I feel particularly proud of that one.
Another commercial I have a soft spot for is Human Skateboard. That was a special idea. We're going back more than 10 years now, but I wish ideas like that showed up every day in my email. The script came in as a simple text paragraph from the ad agency, and a very low budget, so all my reps thought I would pass. But I said "YES! YES! YES!" It was the first time I had been sent an idea by an ad agency that felt like something I would have dreamt up for myself, just for fun. I had to make it.
I'd love to collaborate with Dougal Wilson one day. He and I have become quite good friends over the years. We share a lot of ideas and bounce them off each other. What's interesting to me is that even though he works primarily in live action, the way he preps his films is very compatible with my own process. Plus, we have a similar sense of humor.
I do wonder what long-form piece I have in me. I have some ideas. Most features you see are based on stories and characters for an hour and a half, but the holy grail for me would be able to do an object animation feature. There's a reason why this doesn't really exist; it's extraordinarily difficult to entertain.
It's a real head scratcher when you hear someone shot a feature in two months and I make one minute of film in twice that amount of time. What am I doing wrong? At the same time, I come back to the fact that I've enjoyed immense popularity and an ability to share my ideas with millions and millions of people all over the world. That satisfies me as an artist. I don't really want anything more than that. I just want to continue making art.
Above: PES and team on the Honda Paper shoot