Inspiration
Peer Review: Ray Sisters
The-Artery directing duo Austin and Westin Ray, aka Ray Sisters, talk us through contemporaries they admire, the obsessive nature of their work ethic, and what it takes to achieve the perfect partnership.
What do you like most about the work that you do?
It's a bit of an addiction to be honest. Not like a BMX biker adrenaline-junkie addiction, more like an explorer looking at a horizon. The excitement of the unknown is what drives us to create. It's a way to turn the ideas or stories in our heads into something to share with others.
We have learned to follow our instincts and listen to our gut. Along the way we hope to create images and characters who are not visible enough in this industry. You'll also meet some magical collaborators who turn into treasured lifelong friendships.
What was your journey to becoming a director?
Originally from the border of California and Mexico, we grew up on an aquaculture farm. We were always passionate about photography, art, and writing, but the official foray into film happened in university, where we discovered that filmmaking was a combination of all our passions.
if you have taste and a strong sense of tone, making decisions becomes easier.
A ton of short films, freelancing gigs, spec-directing, film festivals, and self-propulsion later, we were selected for SHOOT's New Directors Showcase. We got signed a year later at The-Artery and have been working commercially since.
Unlock full credits and more with a Source + shots membership.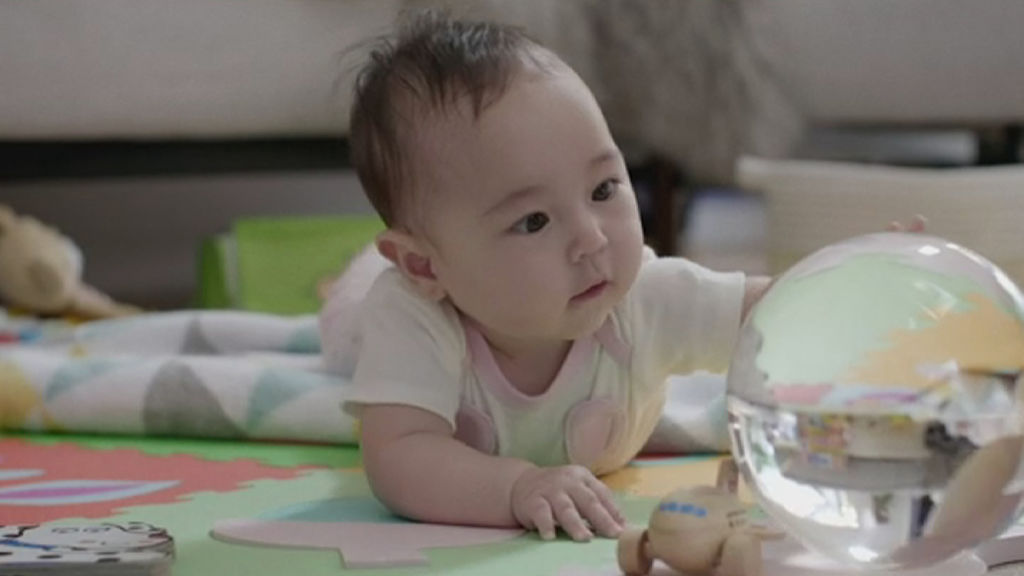 Above: We Are the Daughters, the PSA that earned the duo inclusion in 2019's SHOOT New Directors Showcase
Who are three contemporaries that you admire, and why?
Director Lauren Greenfield's conviction is hugely admirable. Her documentaries (Generation Wealth, Thin, and The Kingmaker) are artful time capsules of cultural and societal flaws, especially in regards to greed and self-image. Her famous and successful #Like a Girl campaign for the brand Always shows how moral responsibility can translate from the documentary world to advertising. We're alums of the SHOOT New Directors Showcase, and got to meet her at the recent DGA edition where she gave a wonderful interview about her career's trajectory and work ethic.
Daniel Askill is a director who causes you to forget you're watching a commercial or branded content, because it's clearly art. His prolific portfolio includes iconic pieces like Audi's Electric Wave (which features Natasha Brier's lensing and some of our favorite surfers tearing up Kelly Slater's Surf Ranch at night), Sia's Chandelier and Elastic Heart, and Flume and Caroline Polachek's ethereal Sirens music video. His hypnotic aesthetics inspire us to keep chasing images that linger with you long after watching.
Working as a duo means we balance each other out.
Denis Villeneuve is a continuous inspiration for his directing and attention to nuance. His ability to surround himself with an immensely talented team is something we admire. When polished cinematography, sound design, and music are combined with charismatic characters, the possibilities are infinite. We also admire his unique casting and pairing of actors. He is a fantastic example of a man who demands depth in his roles for women, allowing his characters to be varied, human, and complex.
Unlock full credits and more with a Source + shots membership.
Show full credits
Hide full credits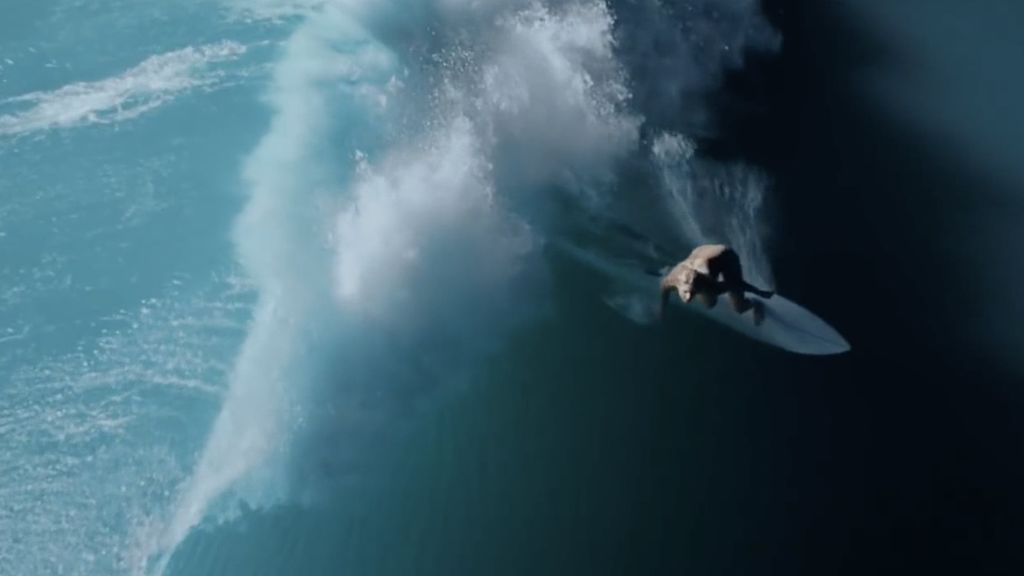 Above: Electric Wave: A Next Generation Surf Film; A Daniel Askill film that has inspired Ray Sisters.
Please share 3-4 pieces of work that exemplify great direction, and explain why?
A Concerto Is a Conversation is an Oscar-Nominated New York Times Op-Doc directed by Ben Proudfoot and Kris Bowers which is expertly woven. It intercuts between a grandfather and grandson's story, taking viewers through their family's journey from Jim Crow Florida to Julliard to ultimately performing at the Walt Disney Hall. We loved how this film felt like a conversation—beautifully matching its title. This is what directing with intention and care looks like. What's even more impressive is that this film manages to capture the essence of a tender familial relationship in under 14 minutes.
Parker Foster's Suicide Awareness PSA, Be Here Now, tackles the complex emotions behind suicide in less than 10 shots, and activates the audience's tear ducts in less than 1 minute 30 seconds, which takes mad skills. This is especially important in a world where shorter formats and even shorter attention spans are becoming the norm.
We first met Parker when his work was featured on a Soho House panel about meaningful filmmaking. This PSA won a 2022 Webby Award and sparked countless conversations, and Parker has recently just shot the accompanying sequel. As an emerging director, he's currently unsigned—so to all the production companies out there, go snatch him up!
The excitement of the unknown is what drives us to create.
At the Stony Brook Film Festival this summer, we spoke on a panel with Tess Harrison and got to know her when our narrative short Before Seven (starring Meaghan Martin) screened with her debut feature. This Is a Film About My Mother, her film, is a powerful testament to grief and is about two siblings who are still struggling with their mother's passing and the legacy of her children's books. Tess directed as well as acted alongside her real-life brother (Will Harrison).
The premise is very simple, and could have been predictable. But instead, the film balances moments of silliness and warmth with frozen familial dysfunction in the snowy landscape of upstate New York in a unique and refreshing way. As siblings ourselves, we appreciate the countless scenes only a true sibling could have written. We had tears streaming down our faces at the end of the screening, and we swear we don't cry easily!
How does working as a duo balance itself? Do you take on different roles?
The answer is in the question, working as a duo means we balance each other out. Austin's flaws are Westin's strengths and vice versa. Austin is left-handed, and Westin is right-handed, so our thinking processes and creative methods are actually quite different. Austin is more comfortable amidst chaos, and loves figuring out puzzles and patterns. Westin is more structured, organized, instinctive, and patient. But, co-directing does require a strong overlap of the same skills, as well. Luckily, we both love directing actors, rehearsing, and collaborating with all the departments on set.
What is one thing all directors need?
We have more than one, so buckle your seatbelts!
People assume it's decisiveness, but the reality is, if you have taste and a strong sense of tone, making decisions becomes easier. If you are going to lead the ship you will be asked a million questions from every department about aesthetics, colors of the costumes, which script line sounds better, etc. Usually, you have to instantly respond on the spot. So, as directors you need to know what you like; experiment before getting on set; dream of your visuals; and form your own sense of good taste.
A while back in film school, Westin's professor Martha Coolidge (former president of the DGA & film director), gave the advice "To be a good director, a nurturing parent and an army general must live inside of you simultaneously." It's stuck with us ever since.
You have to ask yourself these two questions: Are you good at it? Do you love it? The answer has to be yes to both questions to justify the uphill battle you will face in such a competitive industry. Being good at it is an entry requirement, and love….well, love goes a long way.
Also, you will need a utility belt or belly pack to hold sharpies, cellphones, walkies, Chapstick, shot lists, etc. If it's not strapped to your body during set you will lose all your sh*t.
Did you have a mentor? Who was it?
Our life mentors extend into every facet of our history. They have been teachers, family members, friends, and impactful chance encounters. We've had many industry members sweetly sit down with us for a coffee, or take a chance on us for a specific job or awarded our films, but not one specific person has continually opened doors or advised us.
Storytelling is storytelling. But the package it comes in, and how it's wrapped, and who's decorating it, changes with the seasons.
There are however some lovely film organizations and mentorship programs that provide an environment to learn and get advice. For her music composing work, Austin was selected as a Mentee of the Society of Composers & Lyricists, which meant she was surrounded by talented composing mentors, like Catherine Joy (President of AWFC), Dara Taylor (Tender Bar) and Carlos Rafael Rivera (Queen's Gambit).
What's changing in the industry that all directors need to keep up with?
The work is constantly changing and the teams who create it. With each new film or advert, come new collaborators. Reading the trades and staying updated about current inspiring projects is crucial to remain informed about our profession.
We're not reinventing the wheel. Storytelling is storytelling. But the package it comes in, and how it's wrapped, and who's decorating it, changes with the seasons.