Inspiration
On My Radar: Kajal
Kajal, director, photographer and creative at production company Fela, talks Doritos, diversity and Christian Dior as she reveals what's on her creative radar.

What's the most creative advertising idea you've seen recently?
I've been seeing Megan Thee Stallion doing little sneak peaks of something she has going on with a Sloth for Doritos or Cheetos. I think it's a fun way to tease something that's coming soon. I love how they've had her playing this character who's not the 'main star'. Instead, this mysterious sloth hand seems to be stealing the spotlight. It's also great how they've used her power – her music – to reach a wider audience, too. She just dropped a song in partnership with the chip brand and you know it's going to be trending on TikTok or something. I just think the overall campaign is being playful and engaging with her audience, and I'm curious to see what the big reveal is going to be.
What websites do you use most regularly?
I enjoy watching Vimeo's Staff Picks to be inspired and see what other directors and filmmakers are creating in the world. It's really important to have my eyes open – not necessarily to be influenced, but to always be learning. Oftentimes, in the US, it feels like we're so focused on ourselves and close our eyes to what's beyond our borders, but there are so many beautiful projects coming out of Asia, Europe and the rest of the world. I get to learn so much more through the lens of other filmmakers throughout the world.
I also spend a lot of time on Tumblr. I know that sounds very early 2000s, but I grew up on it during high school. Today, I use Tumblr to find inspiration for projects and treatments, whether looking at photos, art, or poetry. Art, in general, influences my work, and there's still a huge community of creatives expressing themselves on Tumblr, whether verbally or visually. Also, since nobody has the link to my Tumblr, I'm able to go on there and create for myself anonymously in a non-judgmental community.
What's the most recent piece of tech that you've bought?
My AirPod Pro Maxes. I needed a new pair of headphones and somehow convinced myself I needed them. Best sound quality I've ever heard, hands down. Sometimes, I get so lost in the music while I have them on that I walk down the streets of NY literally singing out loud. Then people look at me weird and I realise I'm not in my own rendition of a Bollywood film.
What product could you not live without?
I couldn't live without my Pilot G-2 07 pen and my notebook. Yes, I'm very specific about that ball point ink, okay! I feel like it's the most pure form of writing. I have gone through stacks and stacks of those Moleskin notebooks and journals. I write a lot and, even to this day, when I'm putting together a treatment or a shot list, I'll handwrite it first and type it out later. For me, taking a pen to paper brings me back to my roots; it allows me to disconnect with everything in the world around me so that I can focus on my writing.
What's the best film you've seen over the last year?
I was a little late to the game, but I saw The Last Black Man in San Francisco on a plane ride back home. I was literally sobbing and the man next to me was definitely uncomfortable.
What film do you think everyone should have seen?
In my opinion, everybody should see The Breakfast Club. Even though it's based in an 80s, white, middle class, suburban world, the personalities of each character let you connect with someone on screen. As a teenager or young adult watching the film, it allows you to feel comfortable with who you are as a person and it lets you know that its more than okay to be confused AF. It gives you a sense of validation that you're not the only one.
The second film that everyone should watch is Waves. It's an incredible masterpiece. I like the beauty of everydayness. I think there's something really special in the 'in between moments' we miss in life annd this movie, along with all the emotional artistry, captures those details in a beautiful way.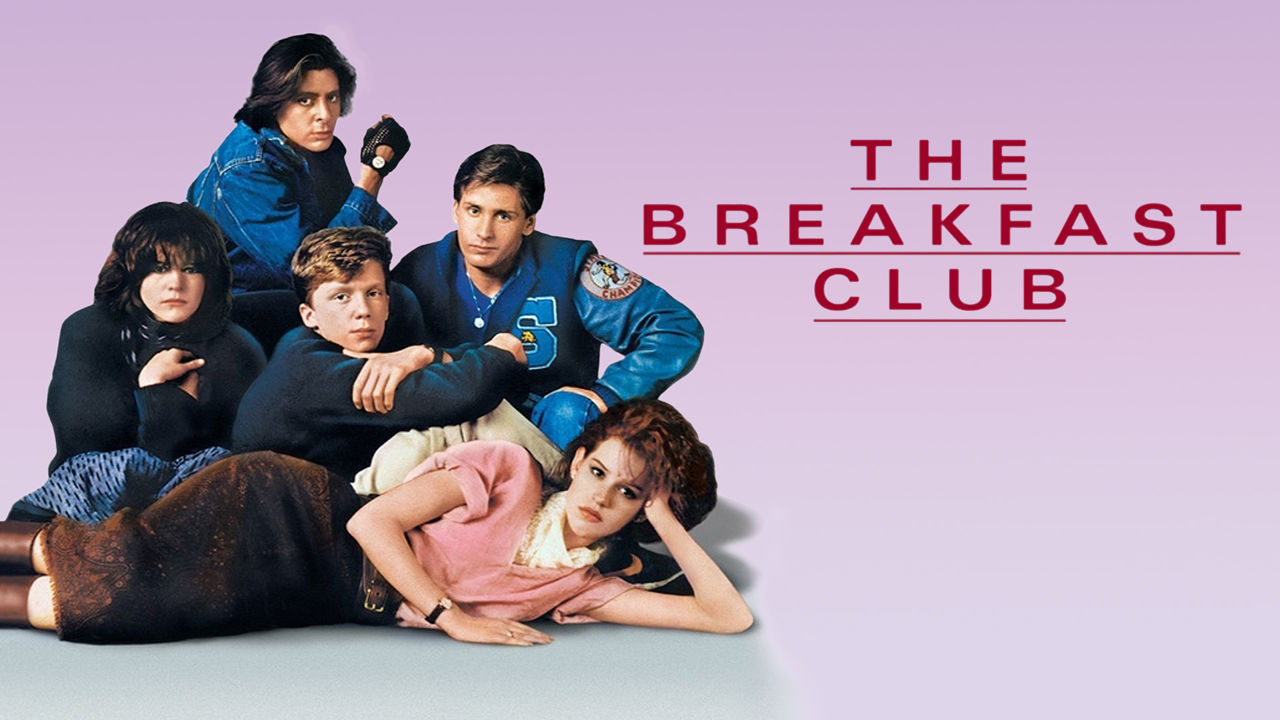 What's your preferred social media platform?
Instagram. As a director and photographer, it allows me to be seen the most. Whether it's agencies, clients or other talent, companies are looking on Instagram to see who is making what. Also, it's a great place to see and discover. For me, it's been a really good tool for connecting. As a director, I've found editors, directors, producers and production designers through it. As a person, I've also found a lot of friendships that started out through DMs and have now flourished IRL. There's a place for everyone. And even though I'm not too active on it, I know I have a community that keeps moving that I can come back too.
What's your favourite TV show?
At the moment, Euphoria. I suffer from depression and I remember there was an episode where Rue (the main character) goes deeply into talking about what it means to be a person living with depression. It was one of the first times that someone close in my life told me that they finally understood what I was going through. It's one of the first times that people have talked so openly about mental health issues. Whether it's an addiction to drugs, alcohol, or sex, or feelings of loneliness, depression, anxiety, or bipolar disorder, it's so real and raw. Visually, it's one of the most beautiful shows that I've ever seen. The cinematography, lighting, framing, wardrobe, makeup – everything – is so innovative, raw, and intelligent.
What's your favourite podcast?
My favourite podcast is the one that I'm working on. It hasn't come out yet, but it's in progress. It discusses mental health issues in the brown and Black communities. Currently, I'm keeping myself in a space where I don't listen to other podcasts, so that I'm not influenced by them. I don't want to create something that's already been done.
What show/exhibition has most inspired you recently?
The most recent show that's inspired me is DIOR® at the Brooklyn Museum, which features an archive of all the different pieces and collections throughout the years. I have a really big love for fashion. I believe it drives the way we think, what we wear, and even how social circles are created. It's really incredible to see what Christian Dior and his team started and how it's evolved to become the fashion empire that it is today.
It's also really eye-opening, because I'm a little brown girl, and when I was growing up, we couldn't afford a lot of these things. To this day, I think twice before I buy something that's designer. But it allows me to understand that if your mind is set on making something in the world, you're going to make something in the world. Every single collection was so carefully crafted and curated, and seeing how each piece was made and stitched together was stunning. There's magic in the way the fashion industry works, and I really want to work on fashion campaigns, so I love seeing how the mind of the designers work.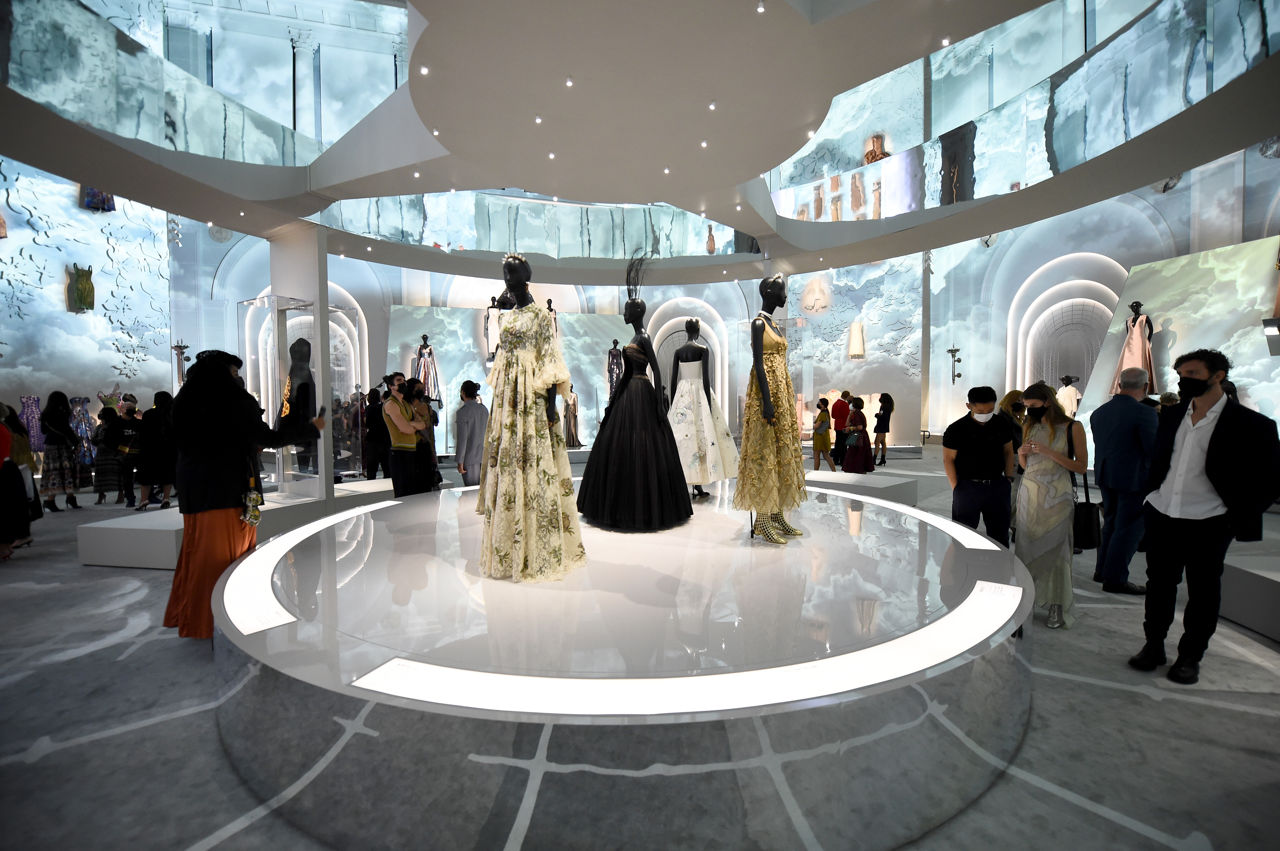 What's the most significant change you've witnessed in the industry since you started working in it?
I've been in the industry for the past five years, and the one thing that I've noticed is that there are more people of colour in spaces that I haven't seen before. I'm mostly South Asian, and the stories of my people that are being told lately are becoming more prominent. I always make the joke with my friends that we are almost 1/4th of the world's population, yet I feel like we're the smallest percentage represented in Hollywood.
Slowly, I'm starting to see our stories come to light. Obviously, there's a lot more work that still needs to be done, but in terms of other marginalised communities, there are so many new filmmakers, photographers, and representation that I've finally been seeing. I'm happy and proud that our industry is starting to open its doors to everyone. Even when I first joined it, I'd be the only person of colour in a lot of rooms that I walked into; sometimes I'd also be the only woman. Now, seeing more of those rooms filling up with people who look like me and have the same thoughts that I do, it's allowed me (and all of us) to be more confident and empowered. Don't get it twisted though, there's still SO much left to be done.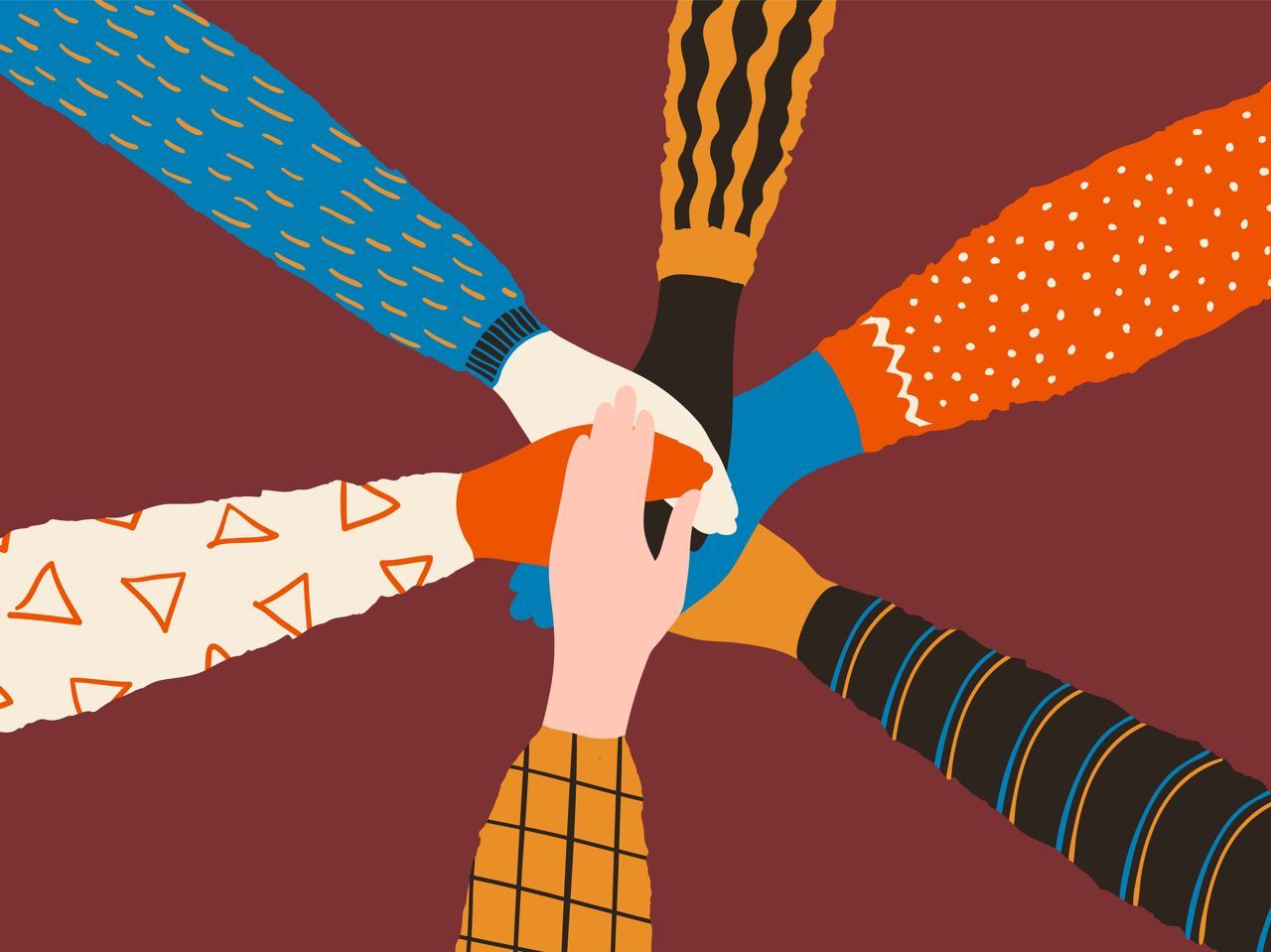 If there was one thing you could change about the advertising industry, what would it be?
For a lot of the projects that I go up for, or a lot of the work that I do personally, the phrase that I hear over and over again is, "She doesn't have enough experience". I started as an intern seven years ago, and I'm grateful and feel blessed that my career has started to move upwards in the way that it has. But when someone passes me up for a job based on my experience, I wish that they were more willing to take a risk. The age-old question is always, "How am I going to get more experience, if you don't give me experience?". I wish the industry was more willing to believe in young professionals with promise, rather than only hiring based on a 15-year-old portfolio. I do, however, think it's moving in a more positive direction, where younger people have a space to create.
Also, more generally across the industry, my hope is that the diversity initiatives and seeing more marginalised or people of colour on screen isn't just a phase or something a company is doing to check a box. I hope it's long-lasting and isn't just performative.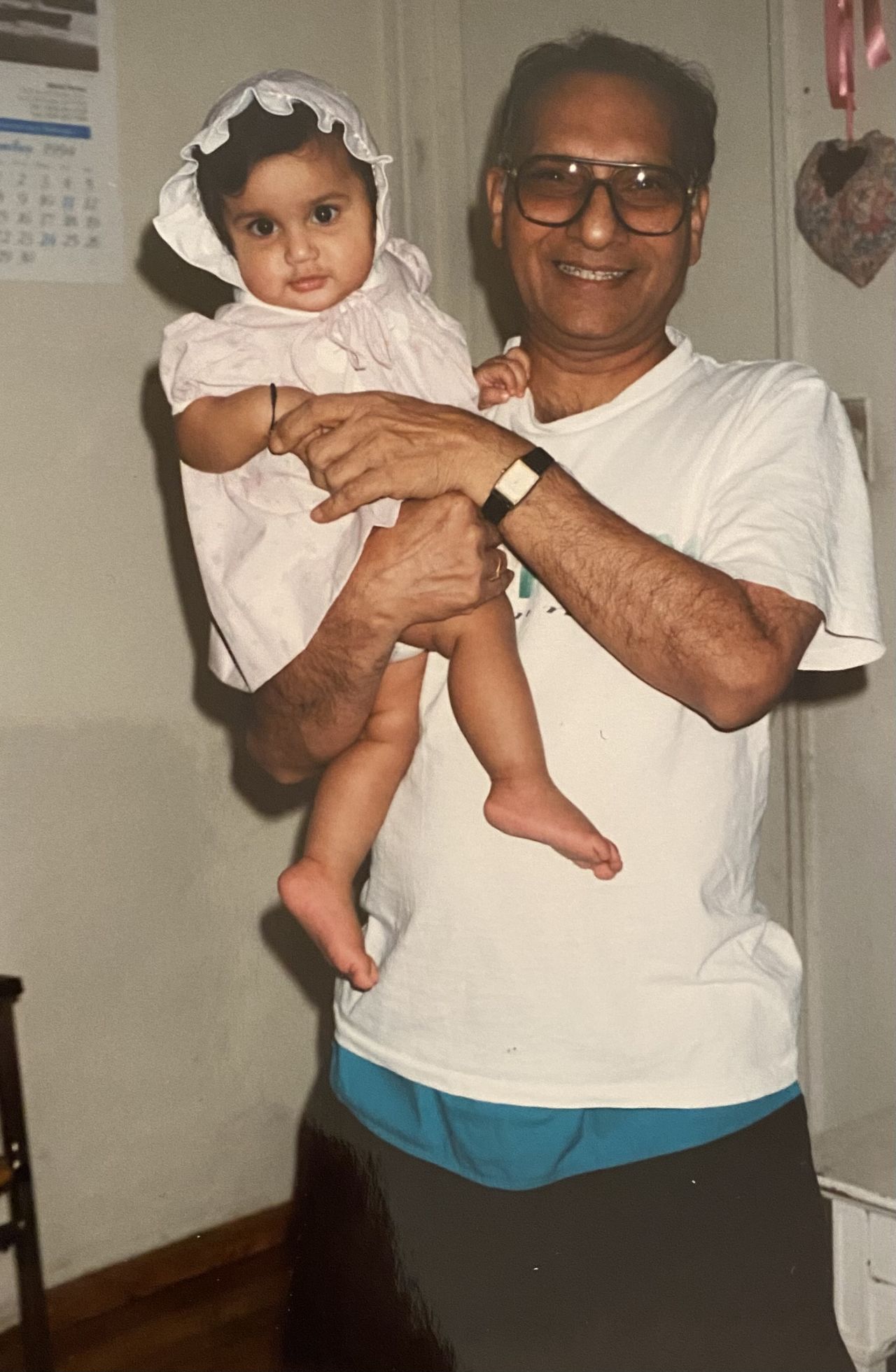 Who or what has most influenced your career?
My Dada (grandfather, above) has influenced my career the most. He was an aspiring filmmaker, and my earliest memories of him were him teaching me about films on Friday nights as we watched the latest Bollywood movies. Because he's an immigrant, he had to give up his entire dream and move to America, but he shared his wealth of knowledge with me and I've been learning about filmmaking as far back as I can remember. He never forced it upon me, but I inherited his legacy in wanting to become a director. I know that without him, I wouldn't be here. He had so much blind faith in me that I would be able to do it, and he never questioned me. He would always say, "When you become a director," or "When I see 'Director: Kajal' in the credits...". It was always a 'when' and never an 'if'.
Tell us one thing about yourself that most people won't know.
I consider French fries an essential food group. Crispy waffle fries at the top, obviously.