News
Ogilvy Italy and Section80 craft the new soul of Bulldog Gin
Creative Director Francesco Basile talks about the new global campaign for Campari Group's iconic gin brand, with a cinematic film directed by Federico Mazzarisi.
Agency Ogilvy Italy was asked to creatively reposition global brand Bulldog Gin, and it all started with defining a creative platform.
Francesco Basile: Ogilvy is often asked to coordinate multiple markets, all of which have different needs, and creativity must be able to adapt to each individual country while maintaining all the distinctive features of the brand.
The message of the brand should be universal and able to transcend borders. Therefore, the most important part is to find the points of contact among all the markets and leverage a creative concept that is relevant and unique to the target in each country. For Bulldog Gin, the need was to give the brand new strength by celebrating its personality and looking for a bold statement that's able to connect the brand to people.
Ogilvy believe that the Production Company, the Director and the Agency are part of a single team that sees everyone involved in creative choices which impact production, and so a joint effort is essential to find productive solutions that are valuable and winning for everyone. The idea or a script is not really finalised until the very day of the shooting. The Director should be free to explore and interpret the starting idea and add his own visual language. Only in this way he will be emotionally involved and able to express all his talent.
Working on this project with director Federico Mazzarisi and Section80 came very naturally, similar to working with friends who have known you for a long time. Mazzarisi knew exactly how to turn into reality the concepts Ogilvy had ideated.
Unlock full credits and more with a Source + shots membership.
Show full credits
Hide full credits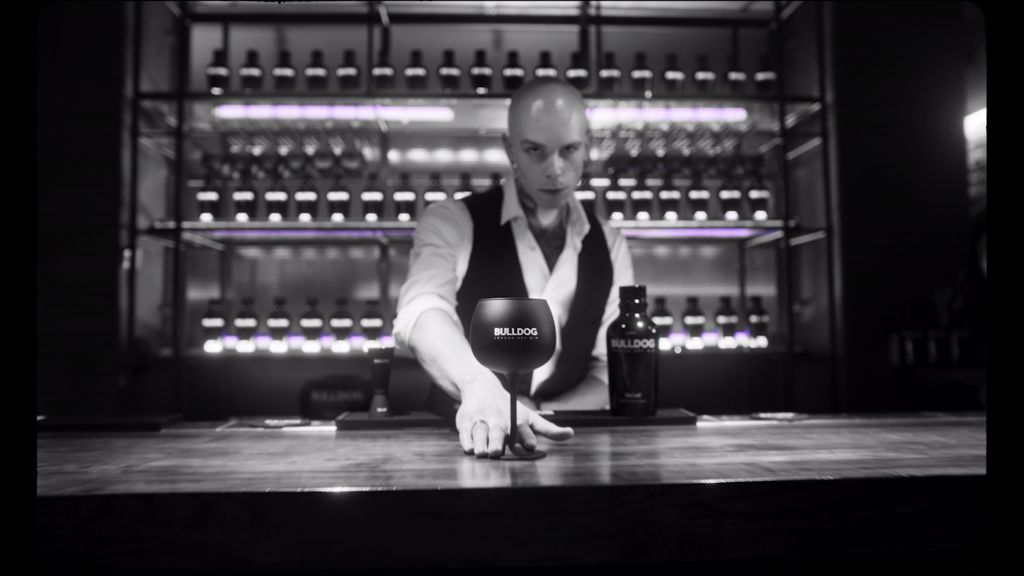 Did the pandemic hinder creativity? What should a creative mind do to craft for the best?
Francesco Basile: The pandemic has not stopped creativity at all. In fact, several campaigns were produced around the globe during this time. The real problem is the speed at which we quickly saturate new languages and messages.
This pandemic has indeed polarised all the creativity, the tones of voice and the crafting of campaigns. We should go back to thinking that Covid-19 is not the one and only lens through which we have to look at the world. We should return to experimenting and find new languages capable of going beyond the moment that we are living in.
Some could say that brand priorities changed through this difficult time and that brands more or less daring when looking for the right LTF (look, tone and feel). In our opinion the pandemic has certainly changed our priorities and how we live and consume. We are buying less but we are also buying different things. Brands are therefore trying to adapt quickly to keep up with the demand, but the greatest mistake they can make is to subvert their essence and tone of voice. For instance, a brand that has always used irony should not suddenly start to communicate seriously out of the fear of touching upon the sensitivity of its target.
The bravest brands were those that went straight ahead without being overwhelmed by the fear of having to change everything to be tailored for the moment.

Above: Francesco Basile
Talking about bravery, the Bulldog Gin brand was in need of a repositioning campaign through a film that truly reflected its bold aesthetic. So Ogilvy had the unique opportunity to be daring and push the brand image toward a radically new iconic and brave look. We feel we've accomplished this mission, in particular thanks to the approach we developed with Federico for the film, which brings to life the brand's contemporary personality. The photographic campaign and all the collateral content we created feature the same bold vibes.

How has your role as Creative Director evolved over the past few years? You're quite young considering your position and experience.
Francesco Basile: I've never paid so much attention to job descriptions. It was the creative pieces that I did which made me grow. Over time, I simply realised that I can manage increasingly complex projects and this realisation was gradually recognised by the positions I have held. I started out as a graphic designer at 19 and I used to work at a printing house and visual research has always been at the very basis of my work. I was lucky enough to smell the freshly printed paper and then bring that whole world into the digital era. I started playing with a Commodore 64 and now it's time for a PS5 (as soon as I find one).
I don't feel young for the position I hold, but I always try to keep alive the curiosity, enthusiasm and drive to experiment that I had when I started out. In Ogilvy, thanks to the guide of Giuseppe Mastromatteo, our Chief Creative Officer, I find everyday fertile ground to do so.