Work
Long time, Noh see
This haunting short film uses ancient Japanese Noh theatre to explore the enduring love between a mother and daughter living far apart.
Unlock full credits and more with a Source + shots membership.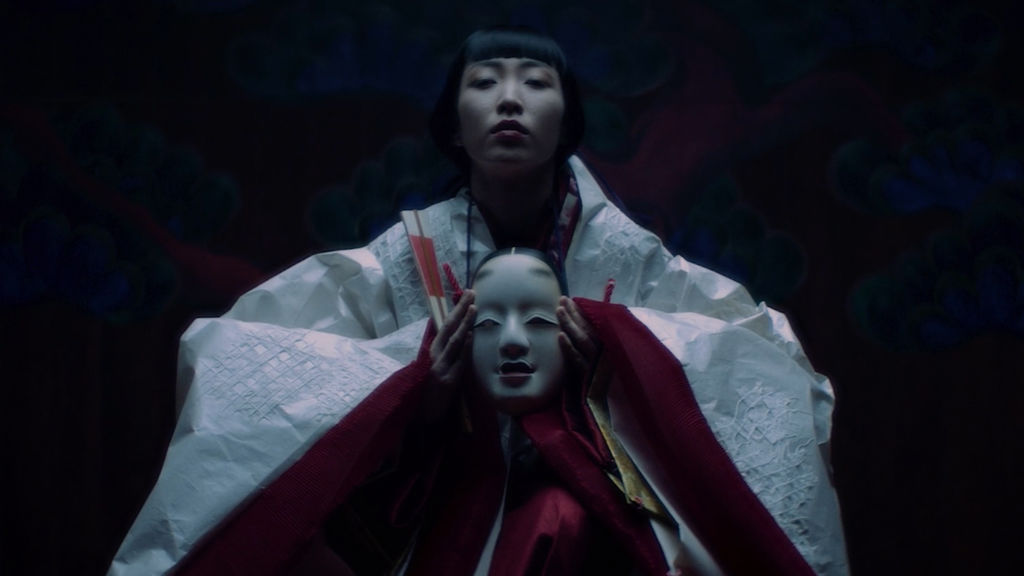 A mystery wrapped in an enigma, lost in a beautiful puzzle, Hannah Bon's exquisite film Paired Flowers, begins with poetry whispered into the waves and develops into a sensual homage to enduring love.
The LA-based Japanese Dutch director has dedicated the film to her mother, who is also the actress and flute player in the film. It is based it on the story of Takasago and Sumiyoshi, an old married couple who live on separate islands and remain in love despite the distance between them. The couple are the deities of two pine trees (Takasago and Sumiyoshi) that grew from the same seed.
The film uses excerpts from a treatise on the aesthetics of Noh theatre, a form of dance drama that originated in the 14th century, making it the oldest theatre art still being regularly performed today.
"My mother and I live in different countries and we rarely get to see each other in person," says Bon. "By taking inspiration from Takasago, I created something to honour our eternal bond. This film is a celebration of my Japanese roots and a tribute to my mother and her craft as a musician."
It was only in the 20th century that women became professional Noh actors. Noh plays have always had plenty of female characters but they were only performed by men. This film is an ode to the powerful women that have made history with their involvement in Noh. In Paired Flowers, the performer, singer and flutist are all women.