News
Lion's Den and Matt Pittroff prove in is the new out
Workingstiff Films partners with Fancy NYC to establish Lion's Den as stiff competition for going out.
Workingstiff Films partners with Fancy NYC to establish Lion's Den as stiff competition for going out.

Peak summertime's heating up and just as fast as the temperatures are rising, folks are coming around to the understanding, if the end game is returning back home to have sex, why even bother going out at all? You're free to, "hot girl/guy/nonbinary/couple summer" all from the comfort of your own home, regardless of gender identity or stage of life, thanks to the sexual wellness brand, Lion's Den, whose latest campaign via ad agency Fancy highlights the vaccinated and ready to go persons who ultimately choose in over out.
As Matt Pittroff directs an ensemble cast, viewers encounter many a familiar foible and decision deliberation as we journey through their getting ready processes, engaged by the quirk and relatability of the actors and their routines. Though this form of storytelling is a departure from his comedic dialogue sweet spot, Pittroff credits the collaborative nature of the project for its success. "Having a tried and true rapport with the Agency really allowed me to spread my storytelling wings and embrace a more organic visual approach. IMHO, establishing and honouring that creative trust always leads to the best work," he explained.
Summer of Love is the third Lion's Den campaign produced by Fancy and Workingstiff Films and while every concept has encouraged people to embrace a healthy and vibrant sexual lifestyle, no matter preferences, practices or orientation, the latest iteration taps into the here and now.
"We've been bombarded this summer with messages telling us we can finally go out and have 'fun,' when in fact, as Lion's Den shows us, staying in can be even more liberating," added Erica Fite, Co-Founder, Co-CCO, Fancy. "Everyone should be able to Do it. Every day!"

Unlock full credits and more with a Source + shots membership.
Show full credits
Hide full credits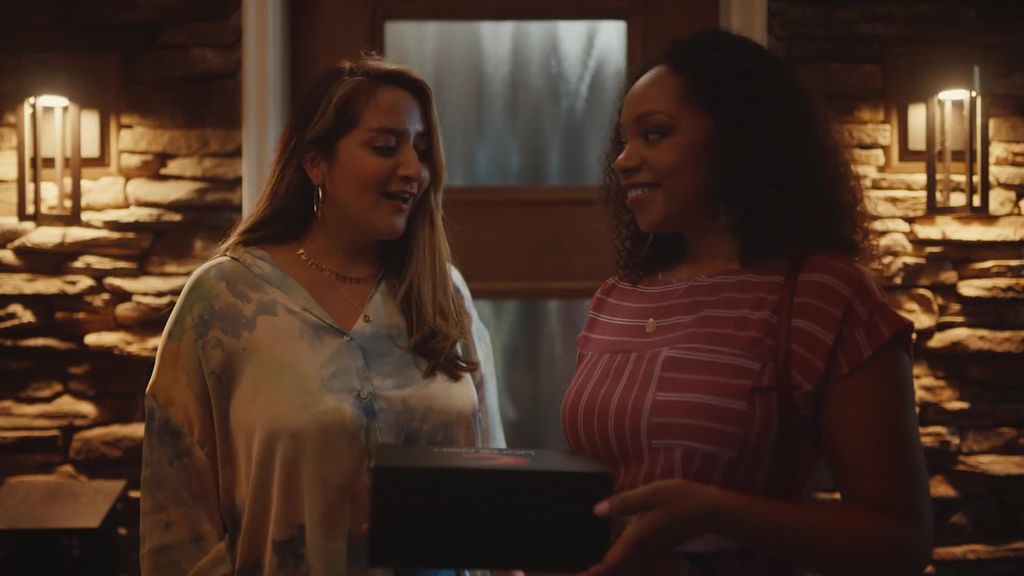 "It's a smart and timely concept," says Pittroff. "Just as the CDC mask mandates, it also seems like the veil was lifted on this old idea that sexually active adults need to go out in order to have a good time. "We weren't naive to think that the world would easily and permanently return to, "normal". The right message for the moving target that is our Covid reality required us to factor in the many possible "next normals," he expounded.
The music brings a romantic funk that speaks on behalf of the brand. The lyrics prompt listeners to "tell me where...I want to take you there." When the product hits the screen, a drumroll cues a visual climax and results in a mix of joy, relief, mischief, playfulness, and urgency as doors successively close, leaving viewers to imagine each character's and therefore spot's happy ending.
"I can always count on Fancy to bring fun creative to the table and Matt to enhance with his own spice, I'm happy to have a seat there and to advance their unified vision," explains EP Steve Blair.
"For 50 years Lion's Den has been helping people bring more pleasure, passion, and romance into their lives," stated Pete Potenzini, Director of Marketing, Lion's Den. "And as the conversation expands and becomes more inclusive, we're so proud to be leading that transformation in our stores, our product offerings, and our brand communications."
The 30-second commercial made its OTT debut during the 2021 Summer Olympics.