Work
Like, subscribe, shoot
This tense, edge-of-your-seat ad from Grey, New York stars fictional pre-teen influencer Cayden as he narrates an unboxing video after he finds his parent's gun.
Unlock full credits and more with a Source membership.
Show full credits
Hide full credits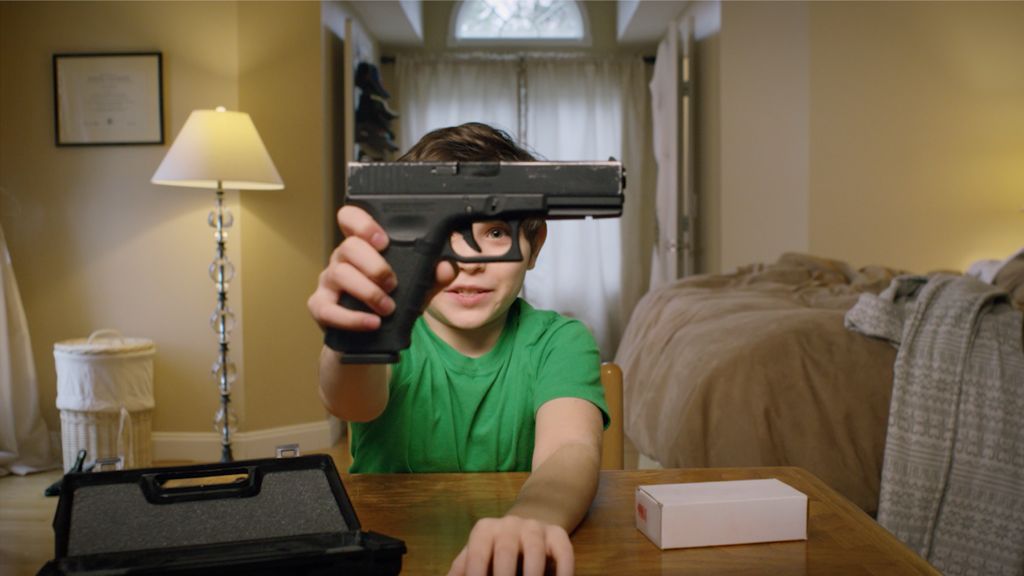 It starts out almost sweet.

Earnest and excitable, Cayden rummages through his parents' closet before finding the box. He opens it to reveal a pistol and begins talking about the features, ("wow, it's heavy,") the slide, the trigger, the magazine. A bullet falls out. And then it jams.
It's clear Cayden's been taught how to handle a gun, but what's even more clear is that instruction doesn't matter if he finds it. The narrative is tense, capitalizing on our horror at seeing an eight-year-old handle a gun and our expectations of the worst. Unboxed is a stark reminder that gun safety isn't enough to keep kids safe. This PSA forStates United to Prevent Gun Violence was a pro bono effort from Grey, New York, produced by Chelsea Pictures, and directed by Kevin Wilson Jr.