Talent
Jack Howard: The clown prince of content
We speak to the established YouTuber and fledgling commercial director Jack Howard about how to make the transition, as well as finding out how OB Management's Jez Murrell is guiding him through the funny business of brands.
Jack Howard - Director
Can you briefly talk us through your YouTube career? What made you start? When did you break through? How did you see the platform change?
I started when I was in school, around age 15, to avoid doing homework. I was getting more and more into cinema at the time and was keen to try it myself. I started by editing bits together on Windows Movie Maker - making Spider-Man fan trailers by taking the visuals from the 90's animated series and the audio from the actual movie trailers and putting them together.
They're still the most popular thing I've ever put on the Internet!
Above: An early work from Howard, built on Windows Movie Maker.
I was inspired by other YouTubers around my age who were making whatever videos they wanted to. There was no language to online content at this time and no money, so it was a collection of young creative people throwing mud at a wall and seeing what sticks. I wanted to join in.
I was tired of editing other people's footage - I wanted to make my own. I started messing about with whatever and whoever was available to me. In school, I met a like-minded guy called Dean Dobbs who was already creating his own videos on Google Video, back before Google bought YouTube. It wasn't long until we joined forces and attempted to make a film together. We filmed many scenes over the summer holidays but sadly the final thing never came to be. Mostly because we were 16 and inexperienced but also because the main actor cut his hair halfway through filming. Unbelievable!
I don't think young me would have stood a chance if I was starting out there today.
Dean and I enjoyed working together so we decided to make a joint YouTube channel called OMFGItsJackAndDean where we would focus on making shorter videos together, rather than an entire movie. We made a bunch of sketches and vlogs together that did fairly well for the time.
To be honest, I don't think we ever had a video that shot us into internet fame, it was always a steady growth. But the early video that stands out is Pronunciation Frustration or Fa-c-ebook where Dean purposefully mispronounces Facebook to piss Jack off. I think that's the video where the characters of Jack & Dean were really solidified. It was after that video that things started to happen more - we were invited to conventions in America and got to play live shows, eventually we worked at Radio 1 and got to make our own TV show with British comedy royalty Jessica Hynes.
It's weird, even from my own perspective, to have seen what was made possible because of YouTube and to have seen all the different stages it's been through. It definitely used to be the place where young creatives could experiment, a place that rewarded creativity. Now I feel like it's more about clips from American talk shows.
I'm eternally grateful for having YouTube as an outlet at the time that I did, I genuinely don't know where I'd be without it. But I don't think young me would have stood a chance if I was starting out there today.
Above: Jack & Dean's Pronunciation Frustration, an early popular upload, and Emotional Baggage, a more recent film.
Was a move into commercials/music video always on the cards?
I've always just loved filmmaking. I love being on set and making stuff so I've taken any opportunity I can to be doing that as often as possible. Music videos are a fun playground because they are inherently a bit more abstract - so it allows you to experiment more with narrative and the audience is more likely to stick with it because of the format it's in.
Commercials became part of my world by just being a person on the Internet with a lot of followers. I worked in collaboration with a lot of brands making videos for our YouTube channel and Instagram etc. I learned how to balance the delicate line between delivering something the brand wants to see and creating something an audience would enjoy.
How did you find the transition from the self-controlled experience of YouTube to the client-controlled world of advertising?
There is something very freeing about making whatever you want, however you want, but at my level, what you gain from having full creative control, you lose in financial backing.
Commercials became part of my world by just being a person on the Internet with a lot of followers.
I might have an amazing idea that I know would be absolutely incredible. But what if I can't afford it? Who's paying for it? There are only so many times you can beg, borrow and steal or ask for favours from an extremely talented crew. It's exhausting.
I will always make my personal projects but, right now, working with clients or brands allows me to make stuff I never would have the chance to make alone. I hope to be at the level of Fincher or Nolan one day, where you get someone else to pay for it AND demand full creative control, but until then I'll take what I can get.
Above: Howard's most recent post - a 'comeback' to YouTube.
What do you think the industry can, and should, learn from YouTubers and the like?
I think the advertising industry could learn how best to communicate with audiences from people like myself and the many people I know who have built communities by making creative work. Many times I've seen advertisers make mistakes that I know audiences will reject but they don't want to listen.
There's also a new way of producing excellent content if you focus the time and attention on the right areas. but the industry is too caught up in "the way it works".
What have you learnt since being represented? How does it inform your non-commercial work?
I'm still learning a lot about the kind of work that is expected of directors - for example, how important it is to create a good treatment that communicates your vision. I'd never had to do something like that until recently, and, I'll be honest, initially I was quite resistant to it because it felt like being back at school. It reminded me of essays where I had to "explain my work", something I was certain I'd never have to do in the real world.
Initially I was quite resistant [to treatments] because it felt like being back at school.
Now, I've noticed that it's starting to become a real asset to my creative process; by putting together these decks, it has inspired ideas I wouldn't have had otherwise.
It's going to become something I do for everything I make now, not just commercials.
Which other YouTubers would you like to see break into commercials?
My good friend Bertie Gilbert is an absurdly talented filmmaker who I know could do anything he puts his mind to. If he wanted to make commercials, I know he'd make the best one.
Although, it would probably have to star a sad teenager.
Where do you see the next generation of filmmakers coming from?
TikTok. Obviously, that one is next.
There's a guy I follow there called Baron Ryan (AmericanBaron) who is a fantastic writer and filmmaker. His videos are some of the best I've seen on there - always interesting and original and funny and earnest.
He's also the only person I've seen to make the vertical format look artful.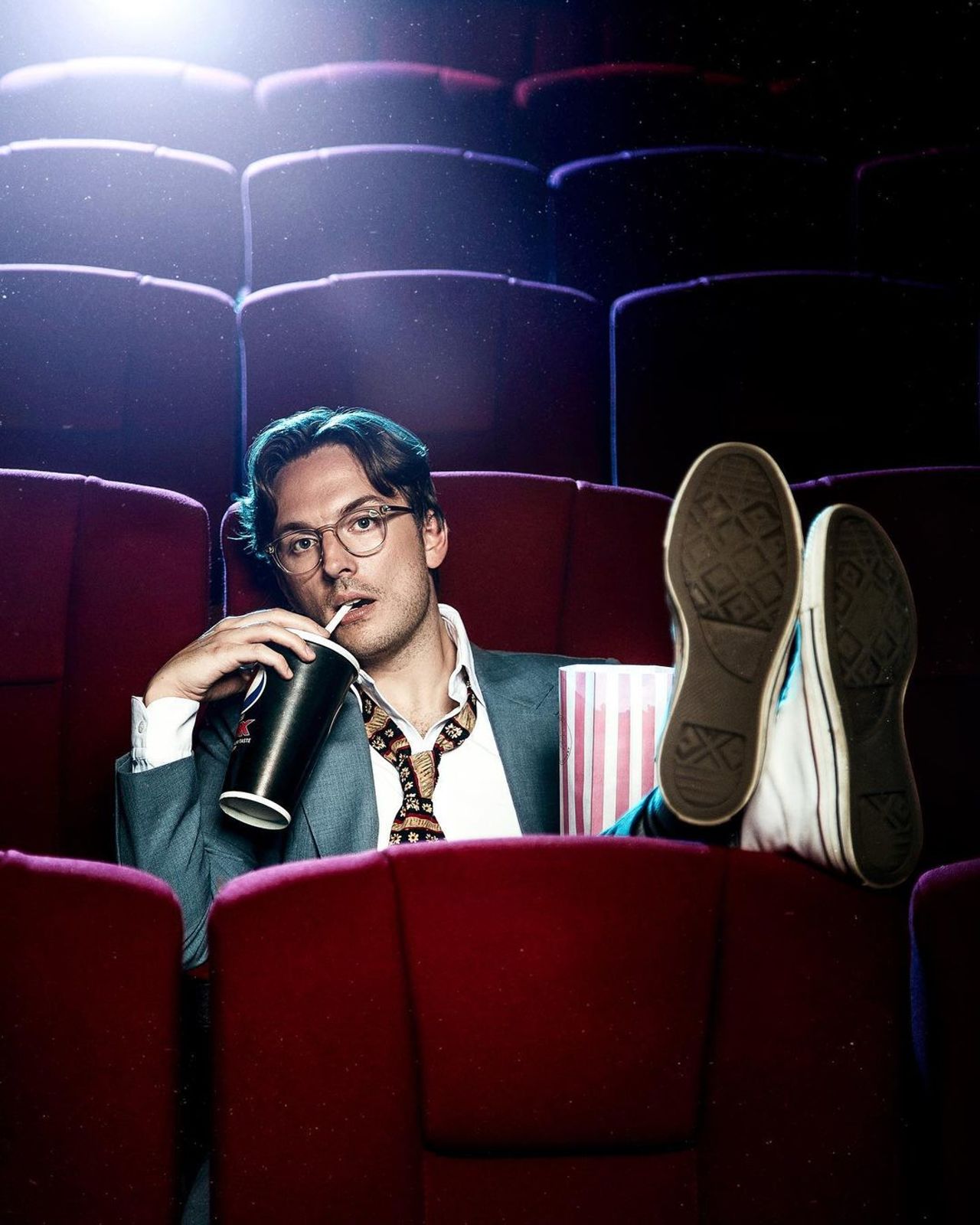 Above: Howard in his home from home, the cinema (photo courtesy of Parri).
Jez Murrell - Head of Sales, OB Management
How did you discover Jack and what was it about his work that made you think it would transition to advertising?
I would love to say that we discovered Jack through his growing social media presence, but we actually found each other through a mutual friend in the industry. I think if we'd seen his work on YouTube alone, we wouldn't have necessarily understood his passion for filmmaking and considered him more as a performer. That all changed when we met with him.
He, and his work, oozes the kind of confidence and ambition you'd usually find in a director whose been in the industry for many years, and yet here was a young writer/director who had never been at a production company, had a brilliant instinct for performance and dialogue, and was actually funny.
It was a no-brainer.
What is the process for working with talents honed in social media? How do they normally need to be steered?
It's vital to stay true to what has contributed to their success. Jack has a natural ability to create something that thousands of people want to watch. He is an artist that understands his audience. That is what we and brands/agencies need to embrace and it's up to us at OB to identify opportunities that recognise this, not restrict it.
Regardless of any format, what everyone is competing for is engagement.
While we can also help guide him with the traditional processes and expectations the industry has from directors, we need to be careful to protect his invaluable understanding of the audience. Essentially, regardless of any format, what everyone is competing for is engagement. And that comes through entertainment, which is often stifled in brand content because of their usual guidelines.
Jack's latest spot for Three Mobile is a testament to that, a short film he was commissioned to write and direct with the freedom to just make something funny.
Unlock full credits and more with a Source + shots membership.
Show full credits
Hide full credits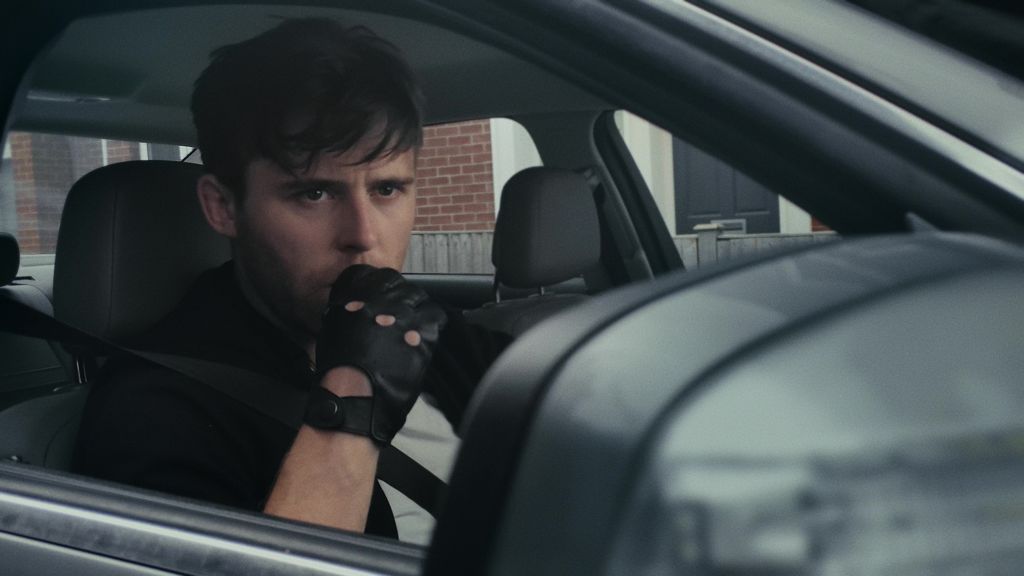 Above: The Pick Up, Howard's branded work for Three Mobile.
Where do you tend to look for new talent? Are there skills that are needed nowadays that differ from those in the past?
Creative platforms like Nowness, Vimeo Staff Picks TikTok and Instagram are all fertile grounds for discovering emerging creative talent so having a constant eye on those is important. What is brilliant about platforms such as TikTok is that it gives a voice for anyone to express their creativity. It opens up incredible access and visibility to people from all backgrounds who traditionally wouldn't have the opportunity to access the industry. What's exciting is that we're able to see content from so many different creators, and most importantly, ones that also understand how to speak to that generation. It's very exciting times for finding new talent and new stories that will, in turn, evolve the way future stories are told and brands speak to their audiences.
Advertising today is pretty much the same as it's always been, we tell stories and those stories provoke a desired emotion in the viewer. How people view those stories has evolved though.
Advertising today is pretty much the same as it's always been, we tell stories and those stories provoke a desired emotion in the viewer. How people view those stories has evolved though. It's no longer restricted to TV and cinema. The deliverables now are numerous; different formats including vertical, different lengths, social edits, gifs, TikToks, Instagrams and its vital that directors embrace this and not consider it a nuisance.
Do spec spots mean much on reels you see now? Do you still see them?
A well-crafted spec spot can be incredibly useful to a director at the start of their career. It offers up the opportunity to truly set your stall out and showcase what you can do without the restrictions of a client. There are a few routes to developing directors in the commercial space. Often people will follow the process of gradually building a reel through entry-level brand film opportunities but this, more often than not, leads to a reel that is not necessarily true to the director's ability. We would much rather create a reel from spec spots, music videos or short films that truly show what a director can do. I don't think anyone cares if it's a spec spot or if it's a brilliant piece of work. That's what we're all looking for. We've created the best pieces of work for directors through investing in either a short film, music video or spec spot.
It's our job to set the directors on the right career path from the beginning and it's very hard to change that once you set off on that journey, so even before we sign a new director, no matter what their background or experience, the first thing we do is sit down with them and work out a strategy. We spend time finding out exactly the type of work they want to make and draw up an action plan to achieve that.
Where do you see the next generation of filmmakers coming from?
If the current trend is anything to go by, I think a certain percentage of future talent will come from whatever new platforms the next generations of filmmakers are engaging with. Along with the more traditional routes, of course. Let's not forget the incredible craft needed to tell brilliantly engaging stories.