Insight
How music, advertising and I survived 2020
Dann Liebermann, Executive Producer at The Elements Music, examines how music played an important - and changing - role in how the brands around us communicated through this unusual year.
This year, it felt like the whole world was moving in slow-motion while I stood still, taking it all in.
We've shared a kaleidoscope of emotions; loneliness, sadness, disillusion, mixed with joy, love and hope. In moments, to make sense of it all, I'd put on Neil Frances' Teardrops and dance.
In putting together this year-end look at music and advertising, I reached out to a few friends in these realms for thoughts and quotes. One thing became very clear, very quickly; we all leaned heavily on music as a tool in our survival kit. We self-medicated with it, and brands also prescribed it sympathetically and intuitively. We even collectively considered the notion of music being a key/essential worker this year.
'I think listening-wise people are looking for something genuine they can really connect to. Real emotion across the whole spectrum in a time when we're all just crying out for some kind of release!" Helena Gee, Senior Sync Creative and Licensing Manager at BMG, The New Music Group
With that in mind, let's have a look at how music and advertising found their way through 2020.
Unlock full credits and more with a Source + shots membership.
Show full credits
Hide full credits
Above: Droga5's spot for Facebook used "heartfelt piano music to soothe and calm audiences".
Brands Got Raw
Covid-19 shut the world down in March in a way none of us imagined possible. Advertisers and agencies were initially forced into crisis-mode and, after some intense strategy sessions, adverts that no longer felt relevant or appropriate were yanked, and the first wave of 'Covid Ads' were conceived and rushed into production. The soundtrack for many of these initial ads was heartfelt piano music to soothe and calm audiences and put a positive spin on our new reality. One of the most poignant was Never Lost by Droga5 for Facebook, an ode to connectivity, voiced by spoken word artist Kate Tempest.
After this initial wave, we grew weary, tuning out as the first couple of piano chords hit our ears. But, sure as buds break through concrete to reach the sunlight, so will creatives find a way out of a box. And as brands and agencies had to ask themselves "what now?", they were forced to get, well, creative.
"The first couple of months of the pandemic seemed like brands were just re-editing older spots, using the same track or using forgettable needle drop. Now that we're getting back into production somewhat, this is starting to change." Evan Brown, Creative Director, copywriter and author
We then started seeing some exceptional examples of a new type of ad in the Covid-19 era. Still not able to rely on big, slick live-action productions, many brands leaned on creative music execution, alongside lo-fi visuals. A great example is Samsung Galaxy's Awesome is for Everyone. Shot remotely on Galaxy A phones with music by Werk Ann Zee, the spot epitomises the new wave of creative that came to the fore in the second half of the year.
"I'd say that clients like Samsung have really begun to embrace the wealth of musical talent that exists in/drives the online culture they are trying to reach. Going forward, I think what we're seeing is an industry that is realizing we don't have to spend a lot of money or time to make really engaging musical content." Chris Taylor, designer, writer and musician, Wieden+Kennedy Amsterdam
Unlock full credits and more with a Source + shots membership.
Show full credits
Hide full credits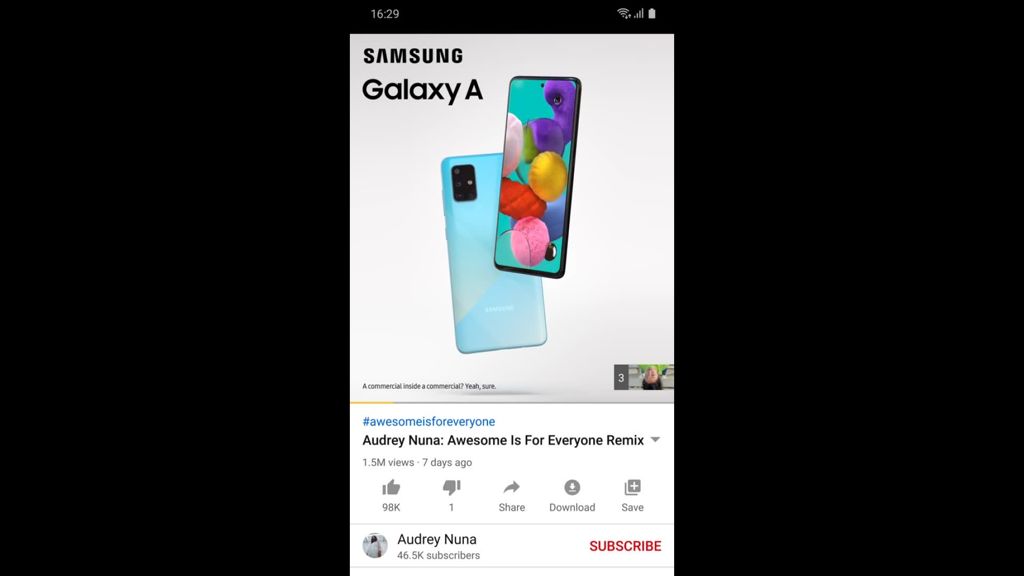 Above: Samsung's Awesome is for Everyone used music by Werk Ann Zee.
TikTok for the win
Video-sharing platforms like TikTok and SnapChat had an outsized effect on music and branding this year. They empowered us in joyful and playful ways. These are places where candid, spontaneous content trumps high production value, which made them even more relevant for advertisers this year. In many cases the most powerful advocates for brands in 2020 were real people simply doing real things to music that moved them.
"Brands and advertising agencies have always known the power of music and how it can lift a campaign and really make something a success. Who would have thought at the start of the year that a guy skateboarding to Fleetwood Mac's iconic Dreams would have helped Ocean Spray sell out across stores in the US?" Neil Boorman, Head of Creative Lab Europe, TikTok
Music, outside the realm of advertising, is also being hugely impacted by the leading video-sharing platforms, with Gen Z users heavily influencing the future of music listening habits and production. 2020 trends show songs getting shorter as these platforms become a dominant form of music consumption. Tracks like 24kGoldn's Mood (feat. Iann Dior), at a bit over two mins in duration, are being created with these shorter-form platforms top of mind, and they have a slew of TikTok videos based on them to prove the approach is working. Those views are also now directly boosting chart positioning and streams in an unprecedented way. These trends are also pushing artists to take more risks and leave behind the conventions of traditional music genres and legacy formats.
"Video-sharing platforms have especially driven listening trends in 2020. TikTok is now responsible for many of the songs we consume." Tim Miles, VP Sync, Warner Music Group
Above: This video went viral in 2020 and caused an upswing in consumption of both Fleetwood Mac's Dreams and Ocean Spray's cranberry juice.
Social responsibility is no longer optional
Alongside the pandemic, other world events have added weight to the oppressive backdrop to this year. People's deep rooted personal and moral responsibilities were unearthed in the wake of George Floyd's killing on May 25. Already vulnerable from feeling our own sharpened sense of fallibility, this tragedy sent shockwaves around the world culminating in #blackouttuesday, consolidating a pledge by the music industry for their commitment to change the culture of inequality from within.
Advertising echoed this urgent message with serious, direct and hard-hitting content. Music was the emotional lifeblood to the words and images that stood proud in Nike's For Once Don't Do It. Although we've been unbearably challenged this year, we've seemingly made real strides toward eliminating some of the labels and boundaries that limit us. In July, AMV's #wombstories hit our screens, candidly telling a series of female human stories, the soundtrack slowly building to a euphoric world dance beat. We seem to have embraced the idea that the beat goes on and irrespective of class or culture, we're all in it together.
Unlock full credits and more with a Source + shots membership.
Show full credits
Hide full credits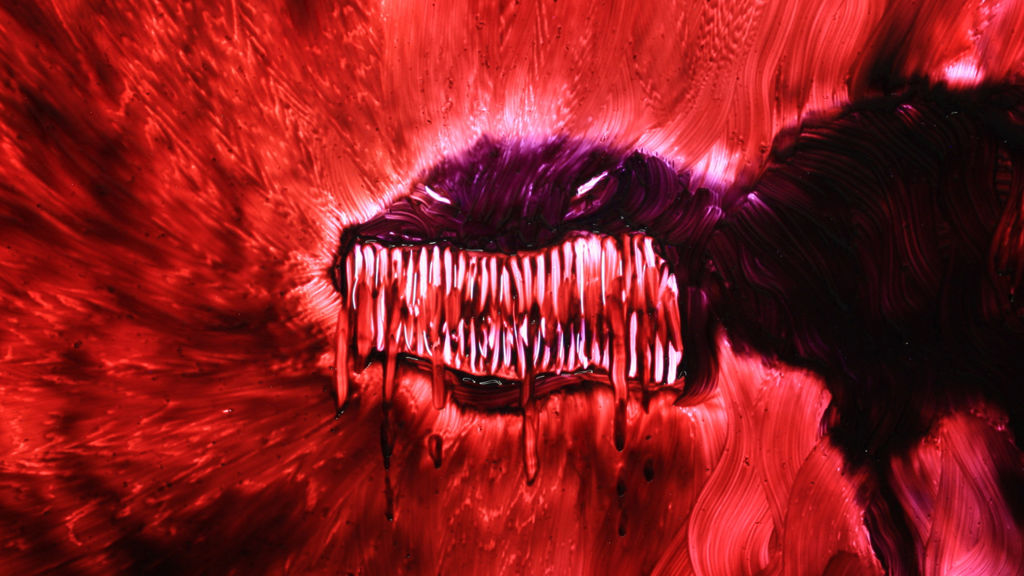 Above: Bodyform's #wombstories soundtrack slowly built to a euphoric world dance beat.
Some lasting change, but some things remain
It's undeniable that this year has forced an embracing of certain technologies, such as the now ubiquitous Zoom call, that will have a lasting impact on the ways we connect and collaborate. For good or bad, these new tools are just part of the way we live our lives. At their best, they may enhance our creativity and enrich our opportunities, which seems to be Apple messaging with their film, Meet the Creators.
That said, even the mighty 2020 wasn't powerful to change some things. As we're heading into the holidays, I'll wrap up this year-end round up by highlighting a Christmas spot. As always, brands are dishing up a healthy dose of classic song adaptations, which we'll readily lap up to feed our need for nostalgia at the end of this very long, hard year. AMV's spot for Plenty, using Love Hurts, by Nazareth, really hits the spot.
"Music is so much more than just a soundtrack isn't it? It has the power to turn a sombre film into a funny one, can make a slow film feel quicker, and gives a lovely dollop of irony when you need it, as the music does in this Plenty ad." Charlotte Adorjan, Creative Director
The world may have turned upside down this year, but we're all shapeshifting, listening, learning and growing. There's still so much to celebrate.
Unlock full credits and more with a Source + shots membership.
Show full credits
Hide full credits
Above: Plenty's Xmess spot used Nazareth's Love Hurts.