Craft
How do you shoot a time-travel romance in a theme park?
We ask Quad's Bruno Aveillan how utilising the sets, props, costumes and stunt performers from award-winning French theme park Puy du Fou helped him create Eternels, the most epic of brand films.
Theme parks can be terrifically exciting places to visit, but, let's face it, commercials advertising them tend to be distinctly less so. A happy family here, a cool new ride there, bish-bash-bosh and the ad is done. Very few of them could be described as 'epic'.
Step forward agency Les Gros Mots, director Bruno Aveillan and thier rip-roaring, cinematic and, yes, EPIC 7-minute short for French theme park Puy du Fou, Eternels. Encapsulating the park's historical theme - visitors can journey from Viking longboats to Middle-Age castles to WW1 trenches - Aveillan brand film tells the story of a time-travelling couple and their action-packed plight.
Incredibly (and essentially, considering the budget it would need otherwise) the entire film was shot within the park itself, with the production having full access to the sets, props and stunt performers used in the daily shows.
We loved the film and were fascinated by the concept of shooting in situ, so grabbed some time with Aveillan to ask just how he got it done in just six days.
Unlock full credits and more with a Source membership.
Show full credits
Hide full credits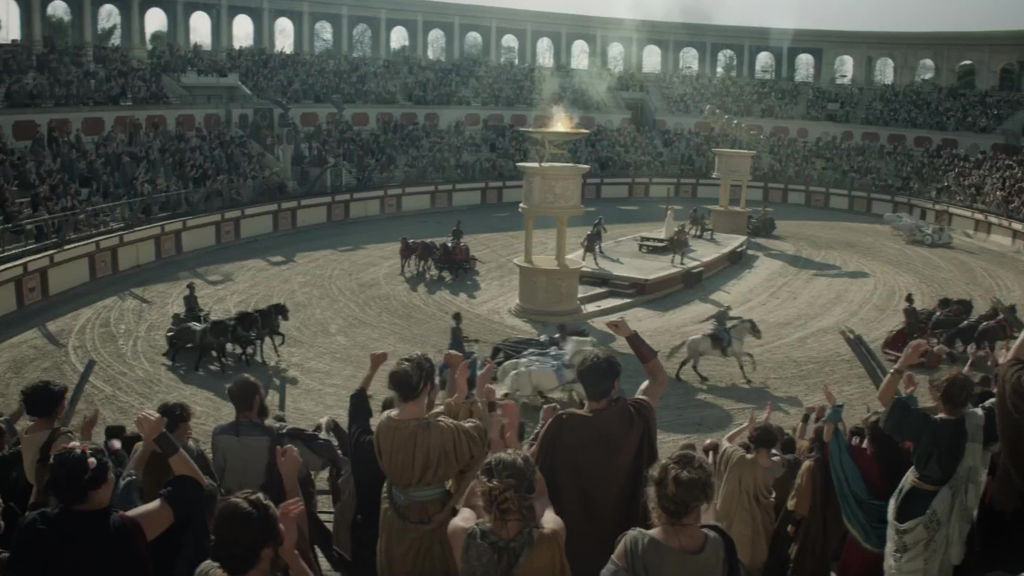 How did you get involved in the project?
I was approached by the agency Les Gros Mots to direct the film. Puy du Fou had just received a couple of major industry awards and had been named the best theme park in the world, so strategically they wanted to take this opportunity to expand internationally and produce their first brand film.
I was immediately intrigued by the project. I have had several experiences making the first brand film for different companies, like Cartier (Odyssey), Shangri-La (It's in Our Nature), L'Oréal (Colours) and Louis Vuitton (A Journey). These projects were very different, but all very exciting to direct, as they allowed me to develop a strong visual language - sometimes more cinematic, sometimes more graphic - but every time based on the DNA, philosophy and heritage of the brand. That is why I really responded to this project.
I wanted something very cinematic, with a slightly dark undertone - not exactly what you would normally find in theme park commercials.
What was the initial brief?

The agency wanted to create a film around the idea of time travel. This seemed logical to me, as the main concept of Puy du Fou, which is quite unique in the theme-park world, is historical reconstruction. It is an immersive experience for the spectator as you literally travel from one period in history to another, not necessarily in chronological order.
You can discover the world of the Vikings and then be transported to the trenches of the First World War or onboard a legendary 18th-century explorer ship. So for me, irrespective of what the concept of the film was ultimately going to be, I felt the story should encapsulate that experience.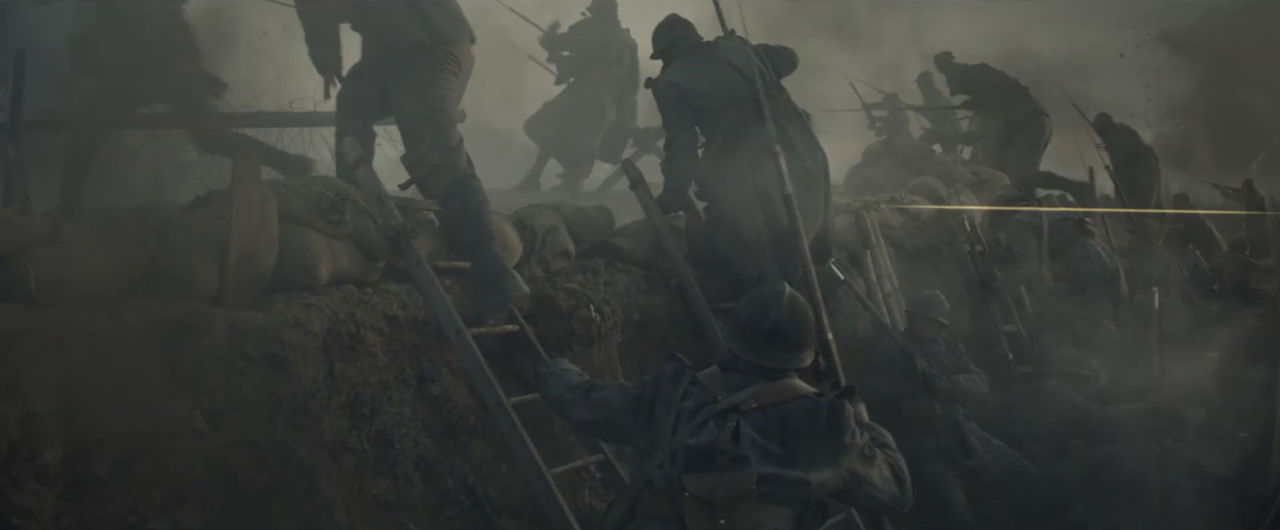 Was the goal always to be this epic?
Not exactly. What we were dealing with was a multitude of sets and shows at the park that are all very epic in themselves, so it would certainly not make any sense to make a film about the park that doesn't feel this epic or doesn't have a lot of action, as this is very much part of the Puy de Fou experience.
But above everything else, I wanted to create a compelling story, a narrative thread that brought all of the shows together. Something quite poetic, with a touch of romance. I wanted to make sure the film didn't look like a trailer for a video game, with just action and nothing else. First and foremost, building a real story was crucial.
I also wanted something very cinematic, with a slightly dark undertone - not exactly what you would normally find in theme park commercials, most of which are about families in scenes of happiness and joy. We did not want to do that, we didn't want to show spectators, we were very clear about that from the start. What we wanted to convey is the emotional essence of the park experience, which could be quite intense, sometimes very joyful for sure, but also epic and dark. We wanted to have that complexity in this film.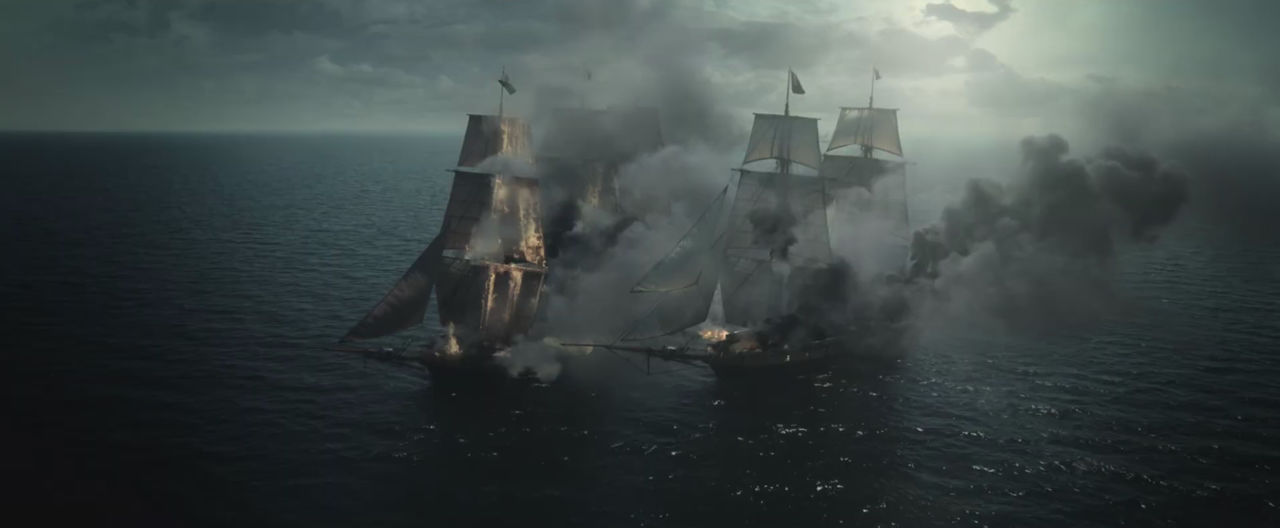 Did you gain inspiration from walking around the park? What was that process like?
This was key to my inspiration. I had never been to the park before. Although I had heard about its huge success and was aware of its popularity in France and Europe, I had no clear idea of what Puy du Fou really was. So when I went there, I was very impressed by the quality and level of professionalism of all the shows. From the locations/set design to stunt work to wardrobe, everything was so well done that I was not surprised to find out that the creative teams behind it were all made of film industry professionals.
It would be pretty much impossible to produce a film on this scale, with so many sets, if we had to build everything from scratch.
By the end of my visit that day, I had the basic idea for the film. I also felt that shooting inside the actual locations at the park would be the right thing to do. It would certainly be a challenge, as most of these sets are designed to be seen from a specific angle, but it would make the film more unique and powerful.

I started to build the story about the journey of this young soldier who has to travel across different time periods to save his fiancée/the woman he loves.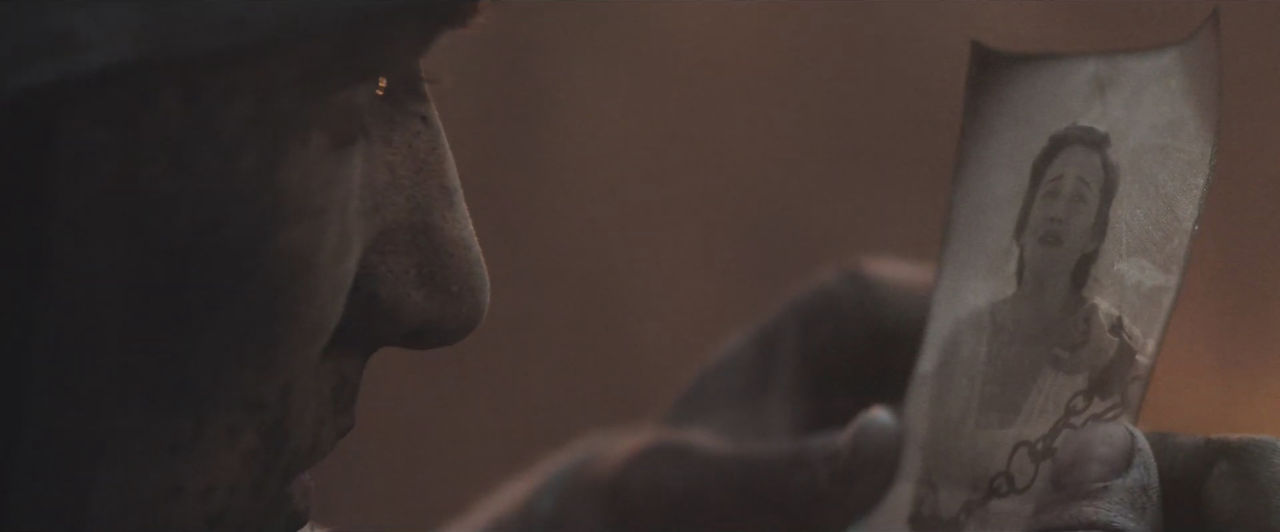 Was it always the idea to have the stuntmen, horsemen and artists of the park involved?
Absolutely. From my point of view, using the stuntmen and the artists from the park made the project more exciting. But this was also very helpful from a production perspective. It would be pretty much impossible to produce a film on this scale, with so many sets, if we had to build everything from scratch. We couldn't have this kind of production value whilst staying within our budget.
Most importantly, the quality of what these artists have to offer is so high, I never felt that doing it this way was a compromise. On the contrary, it made the film stronger and more special.
How was it working with them? How was the shoot?
Working with them was great for several reasons. Firstly, they are all very good at what they do and, secondly, they know the environment, the locations and each other so well, it saved us so much time in prep. They are also very gentle, easy-going people and they worked really well with my team. It was a great match.
This was hugely important because we didn't have a lot of time to prep, sometimes didn't have much time to shoot either, which is hard to believe, especially when you think of the kind of sequences we have in the film.
We had six days to shoot which, for a traditional 60-second commercial, is quite comfortable, but for a seven-minute piece, it is very short.
The shoot itself was fantastic; it's moments like this that make me enjoy being a director. It had everything: amazing talent, strong story, period costumes and locations, everything was there! The atmosphere was great too.
I have to admit we were also very lucky with the weather as we shot in the middle of February and to have perfect weather for every sequence. It was so rare.At this time of year, in particular, in this part of France, the weather is usually freezing, there is a lot of heavy rain, sometimes snow. Instead, we had sun for the Roman scenes and mist for the 18th-century village sequence. The fact that we had a few interior shots (inside the tunnel) also gave us some flexibility and allowed us to switch shoot days on one occasion, so it was great coordination on the production side. But we definitely had gods with us.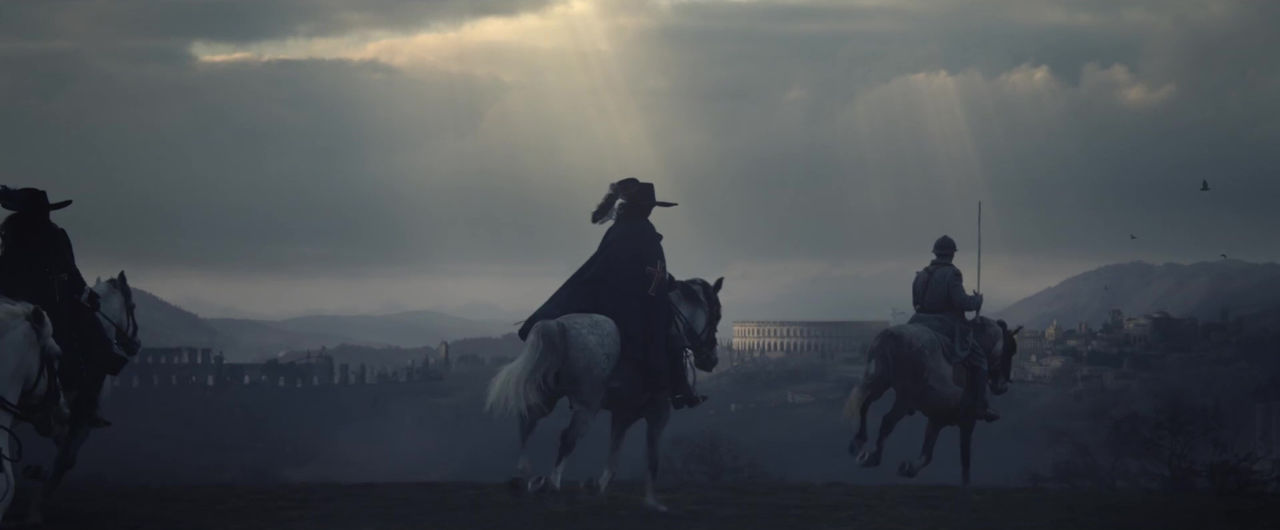 Did you encounter any major issues?
The biggest challenge was our schedule. We had six days to shoot which, for a traditional 60-second commercial, is quite comfortable, but for a seven-minute piece, it is very short. Especially as we had to create some spectacular sequences set in different time periods. These were the kind of sequences - like the First World War, for instance, or the chariot race scene in the Roman arena - that usually require days, sometimes even weeks of shooting. As an example, the opening sequence was shot in just one afternoon! I have to thank my team for helping me achieve so much in such a short time. The fact that the weather was so fantastic was definitely a huge help too.
What's your favourite moment in the film?
I think it might be the ending. It was such an emotionally charged moment: the couple are saying goodbye, they're seeing each other for the last time before the young man goes off to war and I really wanted to capture their emotion, show how fragile they were in that moment.
We had also a lot of extras on set for this scene and only a few moments when natural light was just beautiful, so not a lot of time to shoot. Our two leads, Lucile Krier and Arthur Choisnet, had to be really focused, as this kind of emotion is not automatic. And they managed it! I felt that everybody's energies aligned for that scene. It made me very happy.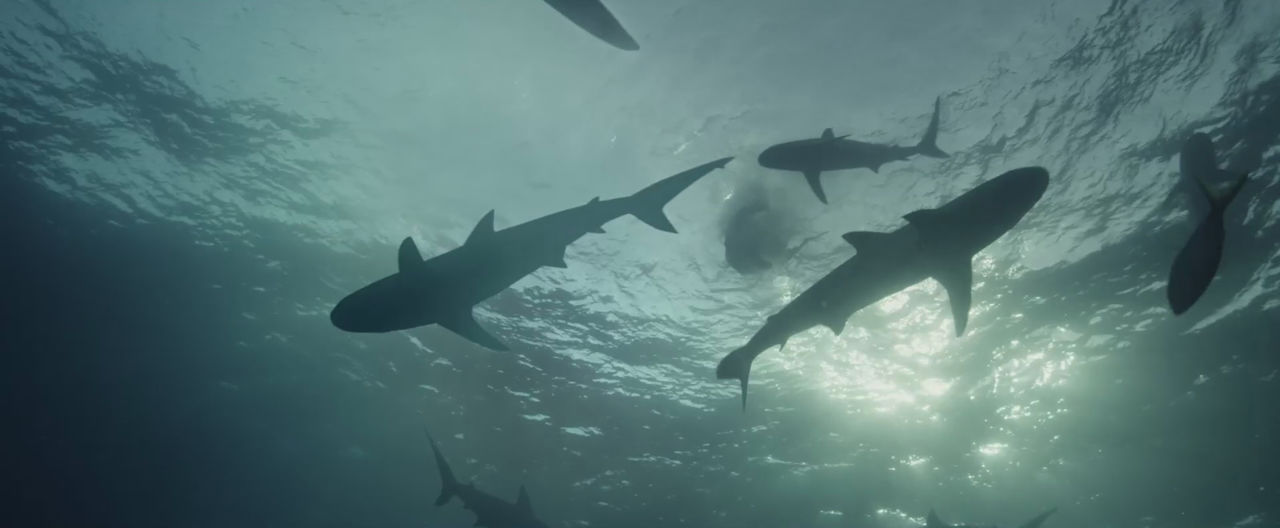 What was the most fun to shoot?
Everything was fun to shoot (laughs). Every morning we'd arrive on a different set, in a different movie. One day surrounded by Vikings, next day by WWI soldiers. Every morning, we're in a different world. This also brings its own set of challenges. You could never say "Oh, I didn't shoot something yesterday, I'll shoot it today." Once a scene is done, we had to move on to a new world.
I don't know if you could call it fun, but it was definitely exciting.
The shark sequence was really special to shoot. This was the only scene we did not shoot inside the park. We shot it on location, in the real sea, with real sharks. There were about 25 of them, which was quite intense. At first, they looked at us thinking what are these weird guys doing here. Then, with time, they became braver and more curious, and, in the end, they were getting closer and closer to us. I don't know if you could call it fun, but it was definitely exciting. A lot of adrenaline. In the whole film and especially in this sequence.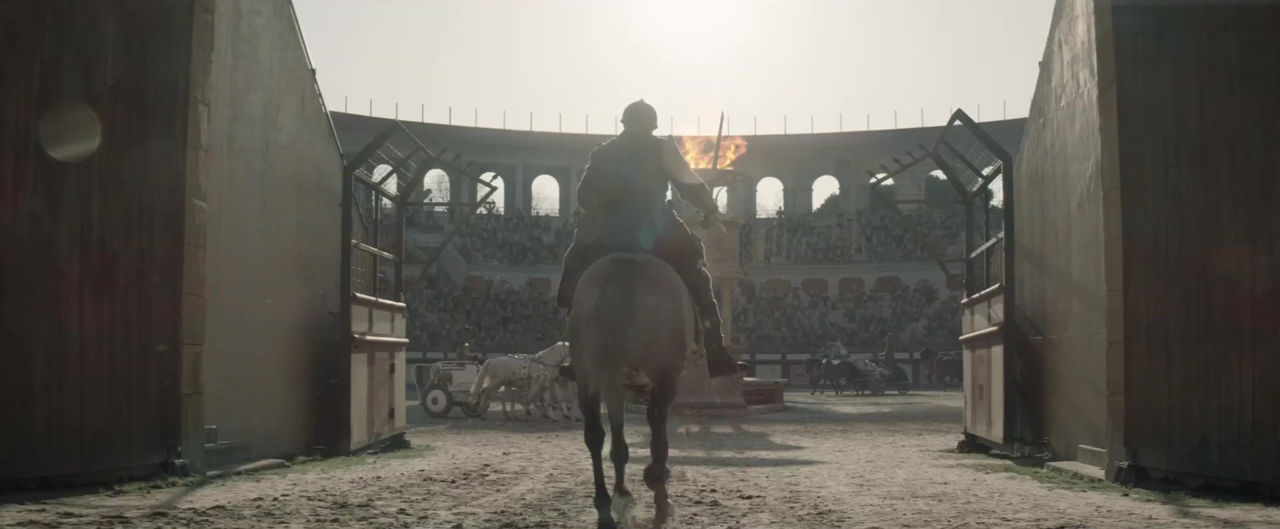 What's up next for you?
I have a couple of new ads project coming soon. On the art side, I have also just finished a collaboration with the Italian design brand KARTELL. Curator Luca Stoppini asked a selection of contemporary artists to make a series of short films about KARTELL's iconic creations for an exhibition they are doing at the moment at Palazzo Reale in Milan entitled The Art Side of Kartell to mark the 70th anniversary of the brand. I created a film with contemporary dancer Fanny Sage about the Papyrus Chair designed by Ronan et Erwan et Bouroullec.
I am also finishing a new book, which is due to be published in September, based on DIVINO INFERNO, a 60-minute documentary art film I did last year about the work of Auguste Rodin, produced by ARTE.