Craft
How Direct Line created its heroic new campaign
A trio of new spots for Direct Line, starring pop culture icons RoboCop, Bumblebee and Donatello, aired recently. We speak to three key members of the team that brought these heroes to life for this high-concept campaign.
Last week saw the welcome return of three pop culture icons, all of which now star in insurance company Direct Line's new campaign.
Created by Saatchi & Saatchi London, directed by Hungry Man's Bryan Buckley and with VFX by The Mill, the hattrick of heroes are a faithful adaptation of characters known and loved since the 1980s.
Below, Saatchi's Creative Director Franki Goodwin, Buckley and The Mill's 3D Lead Artist/ and Shoot Supervisor, Phil Maddock, explain the complexities (and joy) involved in breathing life into these well-loved heroes.
Unlock full credits and more with a Source membership.
Show full credits
Hide full credits
FG: The idea for our We're On It campaign, where Direct Line out-heroes iconic big screen problem solvers, seems simple now that it's out in the world. But realising the idea was anything but. The project relied on us working absolutely seamlessly with rights holders, our brave client, our director Bryan Buckley (aka "Mr Super Bowl") and our miracle-working post-house the Mill. The whole campaign is a demonstration of the power of partnership.
FG: The story began with Winston 'The Wolf' Wolfe, played by Harvey Keitel, a character first seen in Quentin Tarantino's 1994 movie Pulp Fiction, who we positioned as the front man for Direct Line's brand advertising in 2014. The Wolf served the brand very well, but we wanted to move on from a position of strength when the campaign was still delivering. The aim was to develop a more proactive message and allow the brand to convey superiority.
FG: Amongst many other creative routes, we looked at whether we could find a new 'fixer'. But as we hit against the brick wall of replacing the irreplaceable, we realised something about most famous problem solvers– they make a lot of noise, mess and fuss. Harvey was better than that, which meant Direct Line was better – in fact, so good at problem solving it would beat superheroes. By the second client presentation, we had a mood film and an initial script.
Unlock full credits and more with a Source membership.
Show full credits
Hide full credits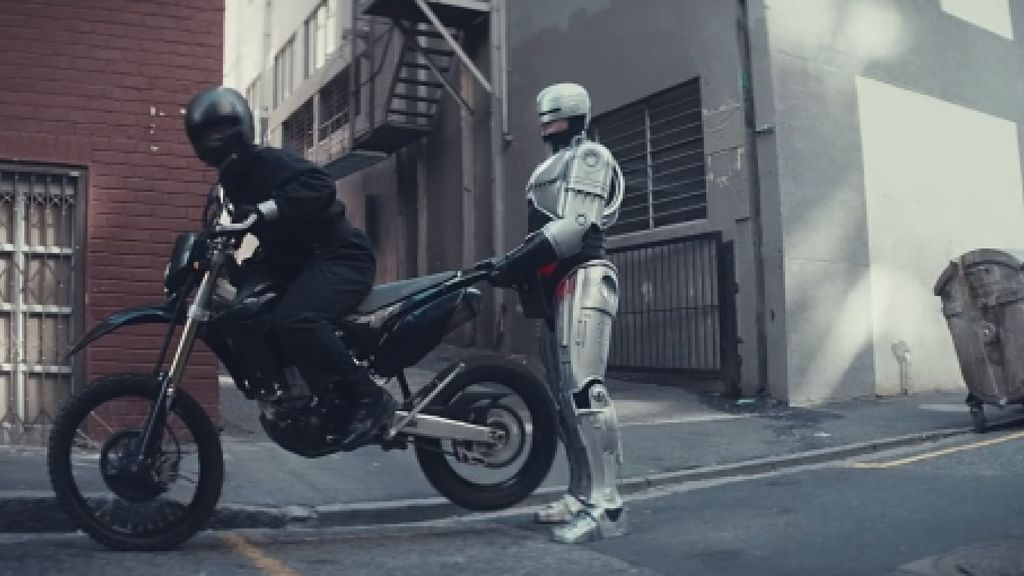 FG: Early on, we made three critical decisions. We brought on board our director Bryan, who's built a career out of high profile, epic Super Bowl commercials; the VFX team at The Mill; and David Born of Born Licensing.
BB: I felt a true outer body Michael Bay experience [when I saw the scripts]. I'd never felt something like that before. It was odd. I locked myself in a room and started pouring through every film that had been done with the characters, and started making notes on the traits that turned them into pop culture icons.
FG: We knew that with two completely CGI characters to create, we needed the best in the business for the VFX. The Mill team guided us from treatment stage through to the live action shoot and into the biggest post job of our creative lives.
Above: Donatello concept drawings.
PM: We had three scripts to deal with and the story in each was largely centred around a journey. The characters needed to get from point A to B and then solve a problem when they arrived. This was exciting from a CG perspective because it meant the characters would be moving through lots of different environments. Because the intention was always to use real locations and render the characters into them, this meant deploying lots of reality capture techniques (such as lidar scanning) to ensure accuracy. The storytelling format also meant we could be creative with how the characters moved through the locations
In the example of Donatello, we needed to design a wrist mounted grappling hook so he could swing onto a rooftop. For Bumblebee, we had the latitude in animation to best allow the character to traverse the environment. Crushing cars, busting through walls, jumping over trains, crashing into trees and so on.
PM: There was a different approach to each spot; For Donatello we really wanted to quickly arrive at a design that we were all happy with, so we focused heavily on the concept art in the early days. That allowed us to dial in the details and focus on storytelling as we went along. The approach really came together when we decided to introduce a narrative device to remind the viewer that Donnie was on his way to attend an emergency. So, we included the detail of a red flashing wrist watch which helped the story along.
For Bumblebee, we knew that the biggest challenge was going to be shooting live action for a HUGE robot that didn't exist on the shoot. We decided to develop an iPad app which tracked the environment, captured the lighting and composited, in real-time, Bumblebee into the locations. This was very handy during the shoot because it gave everyone a visual for where Bumblebee would be and how big he was.
For RoboCop, we had the privilege of being able to shoot him for real in the suit. Our role became one of providing pre-vis to help with the stunts and creating some subtle VFX to help the story along. A great example is the creation of the visor scanning FX which we kept faithful to the original films.
Unlock full credits and more with a Source membership.
Show full credits
Hide full credits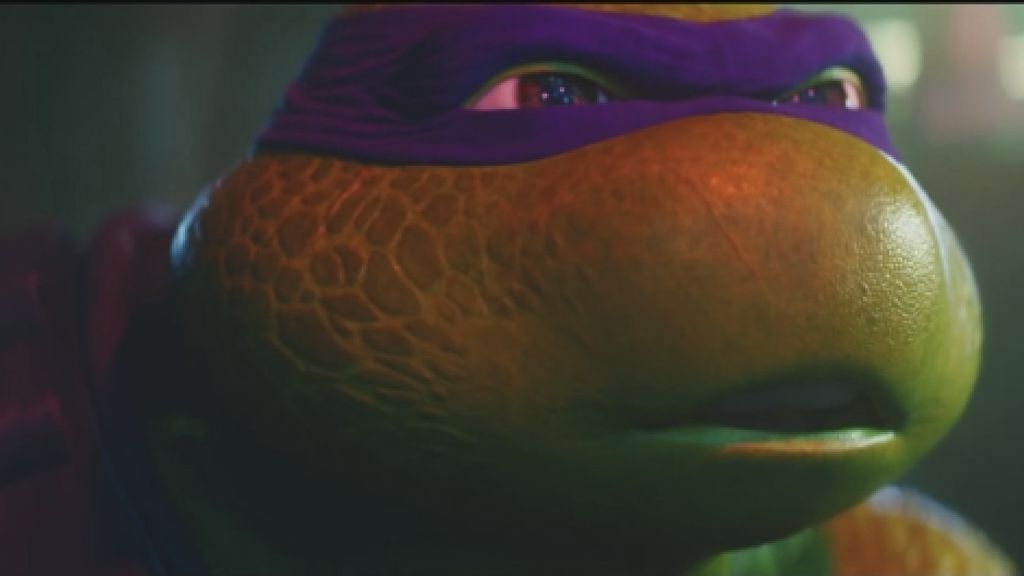 FG: The Robocop suit was 3D-printed and made to order in the US. It flew in with two assistants and the 6' 7" actor who would wear it, all officially approved and recommended by the licensor.
FG: Equally important throughout the creative process was David Born. I will never forget sitting in a meeting where he presented a deck of 150 problem solving superheroes, thinking: "I can't believe this is someone's job". We knew they had to be iconic, intergenerational, and relevant to our story, with a credible link with the problem in each ad that needed to be solved.
FG: On a number of occasions the rights holders pushed us to go further than we might otherwise have. They, of all people, knew how their particular character would speak or react and it made everything all the more authentic, which was important for us and for the fans who would be the ultimate judge of our work.
FG: Unlike Bumblebee [Donatello] was not an existing model as we were working from the original cartoon characters, not the Michael Bay films. We had the opportunity to design Donny from scratch and we worked with the rights holders on every single detail of his face, colouring, physique and kit. Look closely for the plunger, pizza cutter and authentic 90s skateboard. We were determined to give the fans the CGI Donatello they deserved.
PM: The characters are so well known and loved that we just really wanted to make something that did them justice. We set out with the attitude of genuinely trying to enjoy ourselves and there really wasn't a dull moment.
PM: The biggest challenge was when our Creative Director, Barnsley [Andrew Wood], convinced me to go down into a sewer in Cape Town on my day off. It was pitch black and full of cockroaches and spiders (as big as your hand). I fell over twice and Barnes screamed like a baby when a branch floated down and touched his leg in the dark. But we needed to lidar scan the whole thing so we could faithfully recreate the environment for Donnie's skating action shots.
BB: I learned Mr. Bay had ingeniously woven product placement into basically every scene in his films. So, the challenge was how to tell these epic stories, where you saved the product placement until the very end. Not an easy task when you're following in the master's footsteps. It took meticulous thought and planning.
FG: The campaign broke on TV in the UK on March 6 and though it's still early days, we are all genuinely thrilled with how it's been received. People seem to love the characters' authenticity, especially. A massive testament to teamwork, trust and talent.