Work
Hiking peak Paramount
A grouping of fan favorites (including actors, athletes, news anchors, reality hosts, cartoons, and even a puppet) launch an epic, multi-film expedition up Paramounts mountainous logo.
Unlock full credits and more with a Source + shots membership.
Show full credits
Hide full credits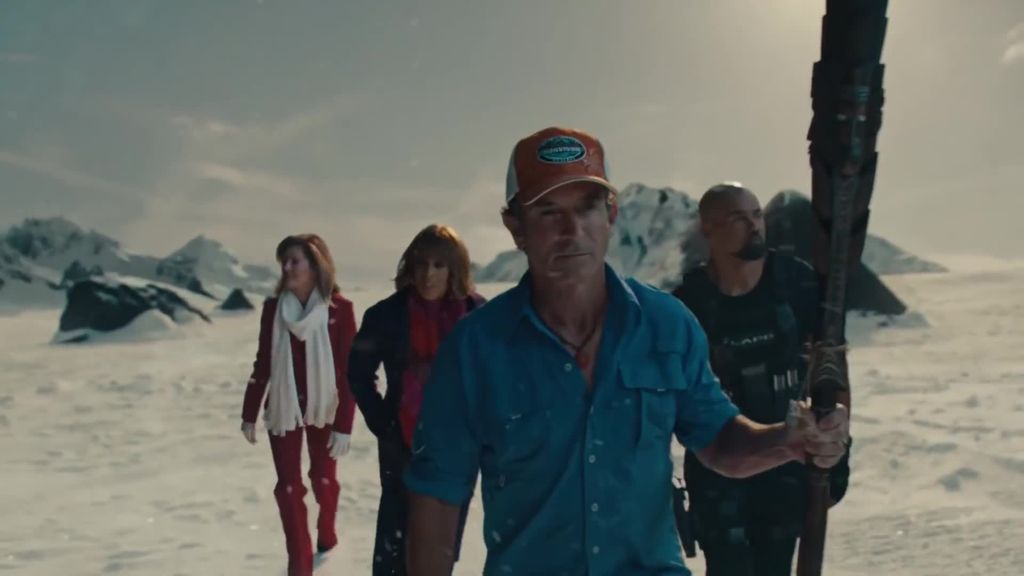 Six ads make up this absolute cracker of a campaign from Droga5, which sees an unlikely group of heroes (led by Dora the Explorer, naturally) navigating the rough and rocky road up the peak.
As everyone knows, climbing a mountain roughly the size of Mt. Everest is no easy feat. It's made even more difficult when you have puppets, cartoons, and even Snooki hanging around. The ads chronicle the foibles of our merry band of mountaineers, which include losing the path, frostbite, and trying to cross a deep, icy crevasse while Bevis and Butthead can't stop laughing about someone saying 'crack'.
At the top? Well, none other than Sir Patrick Stewart, who, along with his trusty barkeep, Stephen Colbert, have decided to throw a party for the adventures. Why at the top of a thirty-thousand-foot mountain? Well, who knows. But with a surprise musical appearance, the ending is definitely not something that anyone's expecting.
Roll Call, Call to Adventure, Cliffhanger, Frostbite, Ice Bridge, and Sweet Victory were all directed by O Positive's David Shane, and the campaign will be airing both before and during the Super Bowl. The Mill and Titmouse Inc. (of Avatar: The Last Airbender fame, among many, many others) did work on post-production and animation.