Work
Helms hits Progressive's high notes
The Office's Ed Helms showcases his vocal dexterity in this trio of spots/music videos featuring important insurance lessons.
Unlock full credits and more with a Source + shots membership.
Show full credits
Hide full credits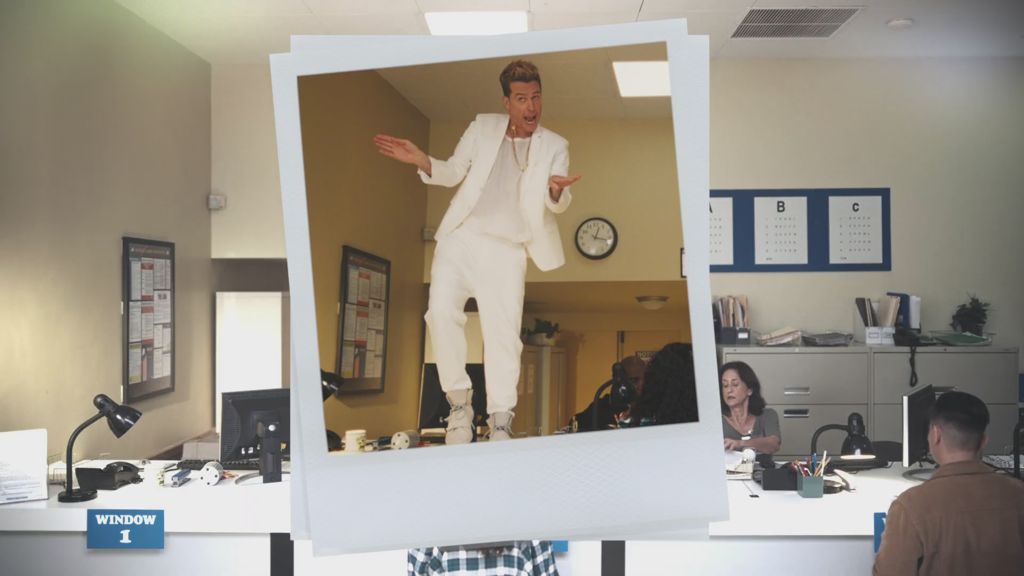 As any fans of The Office will know, the character of Andy Bernard, played by comedian Ed Helms, had a penchant for vocalisation (and banjo twangling) at every opportunity.
Seizing on this vocal dexterity, and a particularly apt first name, Arnold Worldwide's Driver's Ed with Ed Helms for Progressive sees the funnyman take on three musical styles, all whilst imparting driving safety tips, and shot in distinctly cliched styles by Hobby Film's Craig Brownrigg.
Insure You Do is an 80s rock song where Helms, dressed delightfully in lycra, asks the question, "do you need insurance when you buy a car?" Spoiler alert: insure you do! Girl, You Drive Me Safely pays homage to the iconic all-white outfitted boy bands and teen idols of the early 2000s via a fun pop tune, congratulating a new teen diver and saying goodbye to their learner's permit. Covering You serves as a gentle reminder of the need for your own policy once you move out of your parents', with an ode to over-the-top garb and ballads of country music artists
"Our clients at Progressive came to us with a simple problem: how could they educate the next generation of drivers about the realities of car insurance?" comments Sean McBride, Chief Creative Officer at Arnold Worldwide. "We responded with Driver's Ed with Ed Helms. The Office is one of the most-streamed shows in history, and has a sneaky-massive Gen Z viewership. And Ed was so perfect for this - he manages to combine music and humor with this earnest, loveably nerdy responsibleness, which manages to make the information credible even as its dripping in silliness.
"While our creative reference points were stuff like Tenacious D and Flight of the Conchords, in the end the team made something that is very unique to this.
"We were lucky enough to get DJ Javerbaum of Daily Show fame to write the lyrics."