Work
Hak Baker's dusk-to-dawn debauchery
The East London-based singer songwriter embarks on an anarchic night out in a frenetic, mixed-media music video directed by Riff Raff's Hugh Mulhern.
Unlock full credits and more with a Source + shots membership.
Show full credits
Hide full credits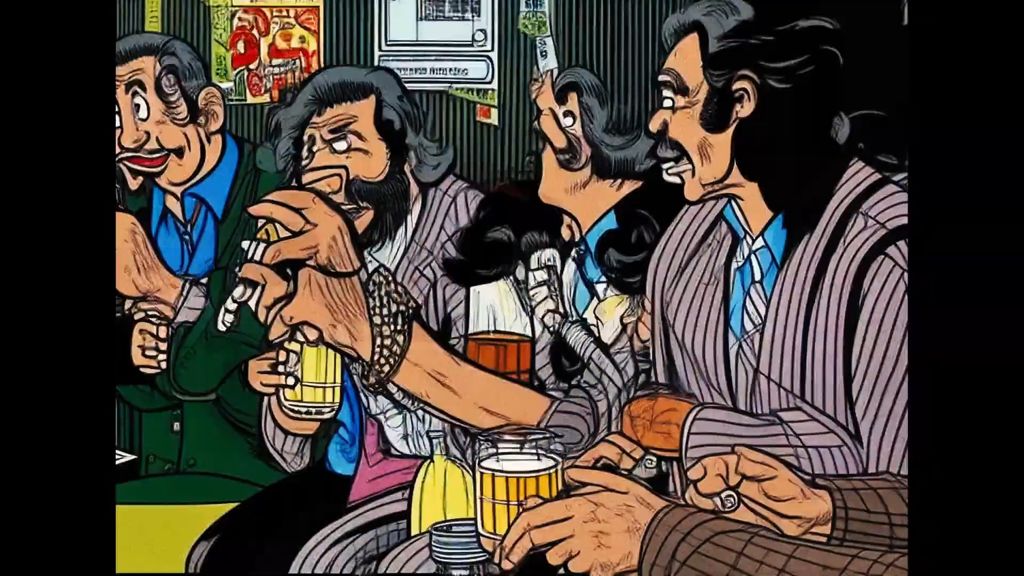 In this dynamic and delirious promo, Riff Raff director Hugh Mulhern whisks us away on a whirlwind night out with east London music artist Hak Baker.
The film, which accompanies Baker's latest track, Doolally, is the second instalment in Mulhern's collaboration with the singer songwriter, after his grotesque project for Telephones 4 Eyes.
The music video combines 3D animation, AI generative animation, props and peculiar puppets to encapsulate the chaos of a boozy night out at a warehouse party in London. As the night descends into depravity, live action footage seamlessly blends with increasingly nightmarish, AI-generated hallucinations to evoke feelings of disconnection and disassociation.
"Doolally is a party anthem, but within the context of Hak's album and its wider themes, I think it's also about escaping, disassociating and connection through disconnection," explained director Mulhern.
"I wanted to use this as an excuse to see how far we could push all the techniques and visual language I established for Hak with our previous video for Telephones 4 Eyes. We mixed 3D animation, AI generative animation, props, and puppets at an active warehouse party. I wanted to make something that felt like you were falling through different layers of reality swept up in the momentum of a night out that lasts 36 hours".