Work
Elvie tackles incontinence taboo with an animated duo
In three chucklesome spots from Mother, fun-loving Bobo is let down by her unreliable buddy Bladder.
Unlock full credits and more with a Source membership.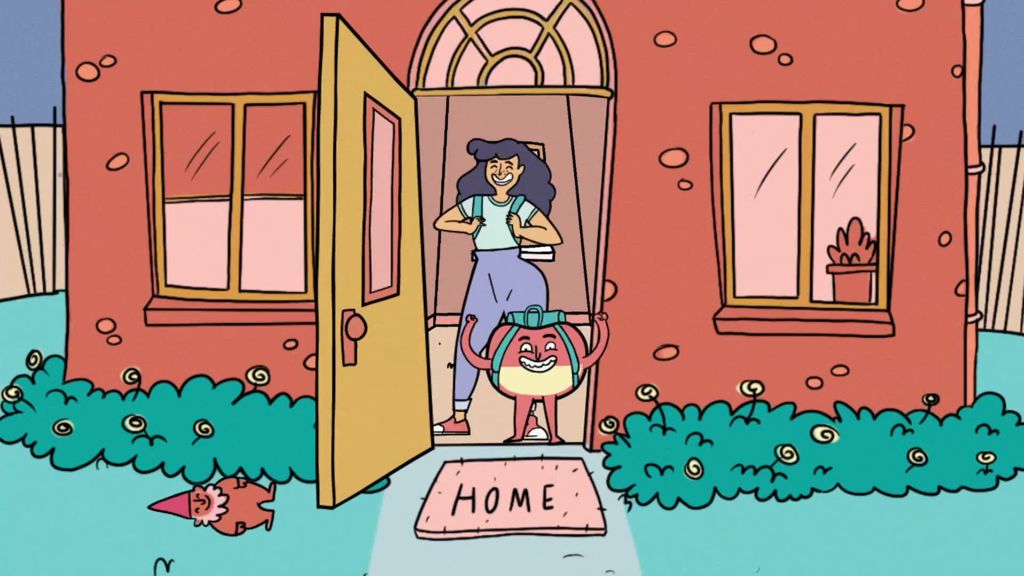 Do you guys remember that hilarious Bobo and Bladder cartoon from Saturday mornings in your youth?
You know, the one with the kick ass, fun-loving woman who loves going out on adventures, but sometimes even going on the simplest ones can be challenging as her sidekick, Bladder, tends to let her down?
That's OK, you're not losing your mind. Rather than being a genuine 'toon, Bobo and Bladder are, in fact, the creation of Mother and animator/illustrator Odile Bree for pelvic-floor-exercise brand Elvie. Presented with the statistic that one-in-three women live with incontinence and 72% of them don't seek treatment, the campaign hopes to break down the taboo of talking about it, with humour.
Setting the adventures - Giggle Planet, Run for the Bus, and Trampoline Land - around relatable situations for women with incontinence, the campaign does a great job of using gentle humour to spread the message that women with incontinence are not alone - and that many pelvic floor issues are treatable.