Work
Eating badly? Turns out it's not your fault!
In a shocking new social experiment for Bite Back 2030, Don't Panic exposes the sneaky tactics used to encourage young people to eat unhealthily.
Unlock full credits and more with a Source + shots membership.
Show full credits
Hide full credits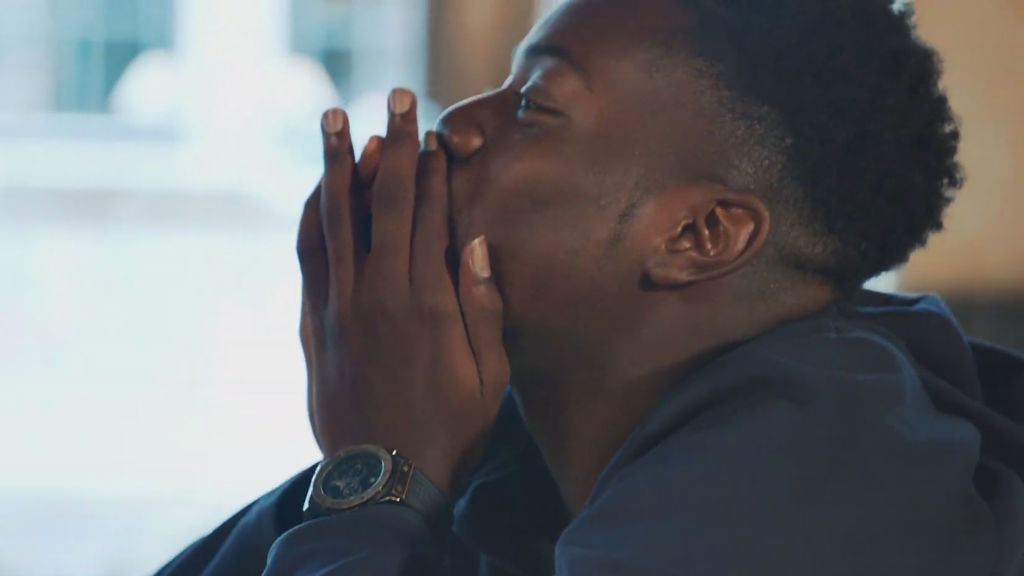 We've all been there - wanting to have a healthy snack but somehow being drawn towards the triple-cooked chips and beer-battered cod on the menu.
Well, thanks to a shocking (and hugely entertaining) new campaign from Don't Panic, it turns out we can direct our rage not at our grumbling bellies, but instead towards the food industry and the tantalising way meals are marketed.
Created for Bite Back 2030, a youth-led movement founded by chef and campaigner Jamie Oliver, philanthropist Nicolai Tangen, and chaired by World Food Prize winner Lawrence Haddad, It's Not Your Fault You Can't Resist sees eight teenagers turn up to a restaurant for what they believed was the start of a social experiment.
Little did they know, they have actually been part of a Derren Brown-esque stunt, and that the meal was actually a culmination of a week-long bombardment of advertising techniques, including social media influencers, posters and radio ads, to highlight the power the food marketing industry has over their choices.
"Throughout the whole project we collaborated with Bite Back's Youth Board. An eclectic group of young teens who are passionate about change. They really have been the energy and inspiration behind pulling this ambitious social experiment off!" said Rick Dodds, Creative Partner, Don't Panic.
"The reactions from the teens in the experiment were a rollercoaster," he adds. "At first they were amazed, even delighted that we had managed to predict what they would choose out of the 50 items on the menu. Then amazement turned into shock and even anger at how they had been manipulated. Watching it all unfold on the monitors, our emotions followed a similar arch; at first we were excited it had worked, then promptly horrified that it did"