News
Easy Mondays directors LOBOS celebrate 50 years of Hip-Hop with Puma
"It's not every day you get to work with one of the pioneers of Hip-Hop."
Directing duo LOBOS, represented by Easy Mondays teamed up with Puma and Burrell to shoot Slick Rick and Flau'jae for the 50th Anniversary of Hip-Hop.
This spot is an anthem for the historic genre of music, and the instrumental role Puma has always played in the culture. "It's incredible to highlight how one brand can influence an entire movement," LOBOS shared.
"We felt a sense of responsibility to share our own love and respect for the history of Hip-Hop within this piece. We couldn't have had better collaborators than Slick Rick and Flau'jae," the directors told me. They added, "Flaujae was a perfect match to present the new generation, a multi talented female artist shows the progression of Hip-Hop throughout the years. Her raw energy and flow is a proud example of where the culture stands today. This is the duality of history and future. It's only right to have both generations collide."
Unlock full credits and more with a Source + shots membership.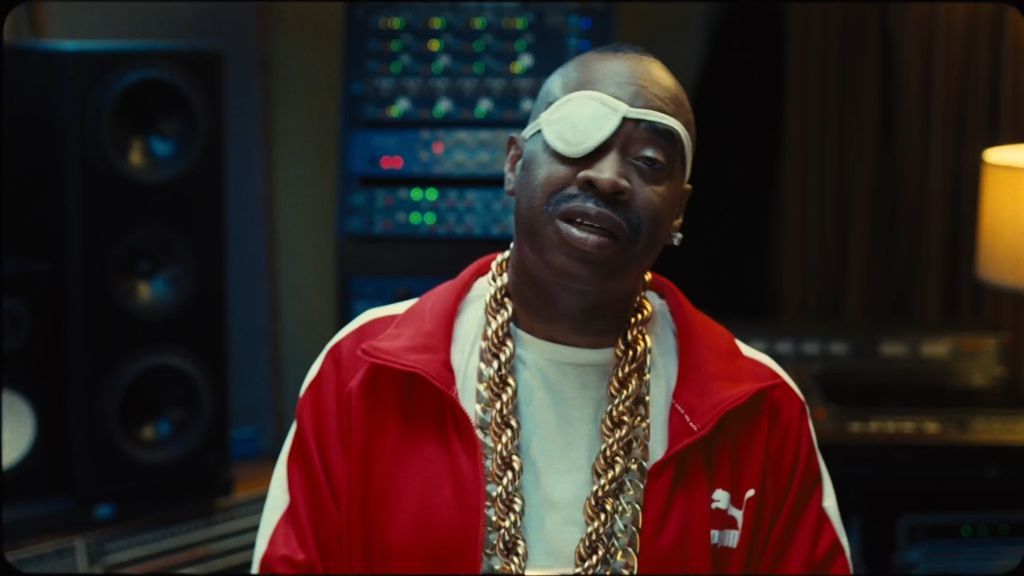 LOBOS is accustomed to working with mixed media in their films, and this is no different. They spoke on shooting 35mm for the spot, saying the decision was instant. "When having initial conversations with our DP, Franklin Rickart, we spoke about how the influences and innovations of both our talent and Puma have inspired us over their histories. We felt that the nostalgic qualities of 35mm film built the most authentic representation of how to chronicle the foundations of Hip-Hop. The idea for making some of the archival footage circular came later in post as we felt like it best displayed the idea of turntables rewinding time to show us moments of Hip-Hop's historic roots."
Easy Mondays' Head of Production said of the process, "Working with Burrell and their creative team felt like a true partnership. They pushed what had originally started as two separate manifestos in a studio, to a connection between two artists in a space dedicated to what the brand was celebrating."