Work
Crayon creations tell tales of woe for NMDOT
Childlike drawings and innocent narration mask devastating tales of driving injury in this smart campaign from Brigade and RK Venture.
Unlock full credits and more with a Source + shots membership.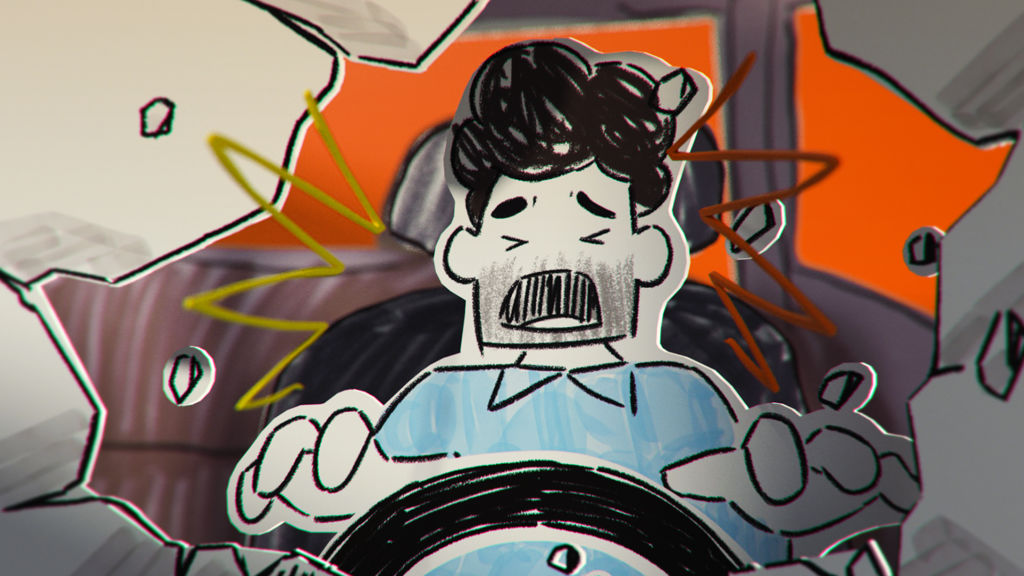 Inspired by a remarkable true story, in which a six-year-old helped police track down a rogue driver by sketching the assailant he witnessed, Sean Broughton's engaging three-spot campaign for the New Mexico Department of Transportation (NMDOT) tells tales of driving danger through the mouths (and crayons) of babes.
Narrated by children, the spots, from multidisciplinary design studio Brigade and agency RK Venture, focus on the three main hazardous driving issues New Mexico is currently facing: ENDWI involves a girl's family who fell victim to a hit-and-run by a drunk driver who will spend a long time in jail as a result of his actions; JUST DRIVE recounts a little girl's story as she witnesses her mother striking a family at a crosswalk; and SLODWN / BKLUP is a cautionary tale for parents who make sure their children fasten their seatbelts, but sometimes don't lead by example.
"When I learned of the news report about this boy, I could instantly visualize a PSA around the narrative point-of-view of a child," says director Broughton. "Not only would it drive home our message with honesty and authenticity, but it also felt similar in tone to the campaigns we've done for the NMDOT in the past."

"We arrived at a very specific look for all three films," Broughton continues. "The illustration elements had to be drawn in a style that remained childlike, yet legible, relatable, and animated."
Tasked with binding each unique story with a cohesive motion language, Brigade employed a combination of CGI and 2D cel animation, which enabled them to light the scenes in three-dimensional space, complete with depth of field, shadows, and parallax.
In order to bring the characters to life with a sense of spirit, Brigade tapped Lead 2D Animator Masa Nakamura for his expertise in traditional animation techniques. Leading the CG team was Leomar Esteves, who developed a flexible workflow to combine 2D cel animation and light for the final look all within Maxon C4D.