Inspiration
Chris O'Reilly: A Few Of My Favourite Things
The Nexus Co-Founder & Executive Creative Director talks us through a few items from both his London and LA studios, including prescription lenses for a leading VR headset, a sad sofa and a really big shoe.
For the Favourite Things feature in our Cannes magazine we knew we had to find someone with enough of an interest in gadgetry and oddities to make the double-page spread sparkle. Thankfully, Chris O'Reilly, Co-Founder & Executive Creative Director at Nexus Studios, is just that man.
With a company that produces content for pretty much every device out there, be it live-action, animation, AR, VR, etc, it's hardly surprising that O'Reilly has such wonders as prescription lenses for a leading VR headset and art/illustration books for every occasion, but if you had a waving pope, a sofa with a face on it and a MASSIVE shoe in your Fave Things bingo, we're impressed.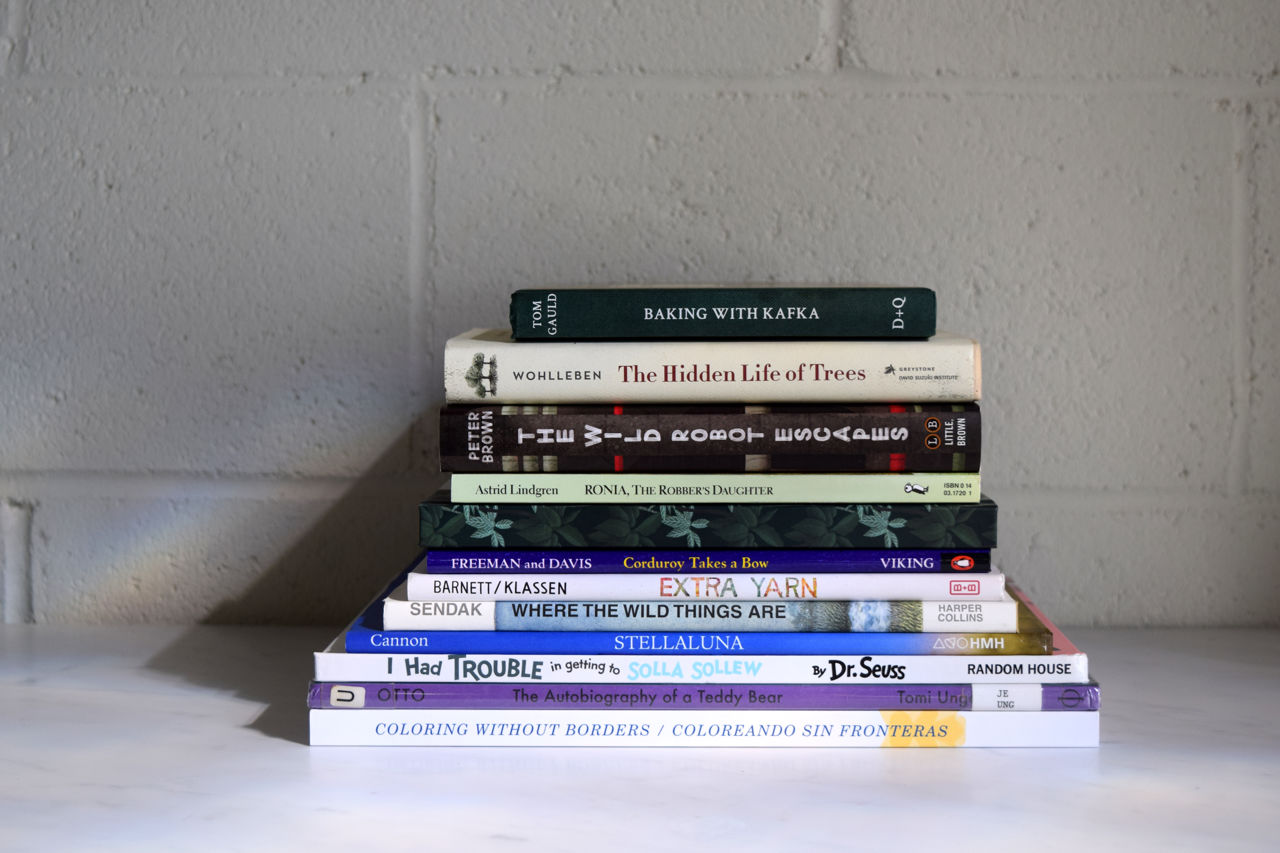 The Ever-Evolving Pile Of Illustrated Books
When we first started, pre-image search, art and illustration books were gold to us. Each new art book would be pored over and marked up with Post-It notes to such an extent that they looked like elaborate feathered creatures.
That need has gone but our space is still cluttered with books, especially illustrated story books. From older classics, such as Edward Gorey, Ann and Paul Rand, Dr Seuss and William Steig, to the next generation, like Tom Gauld and Jon Klassen. These are visual storytelling in its essence. Now that I have two young children, many of these are getting spirited back home and read with fresh eyes, mine included.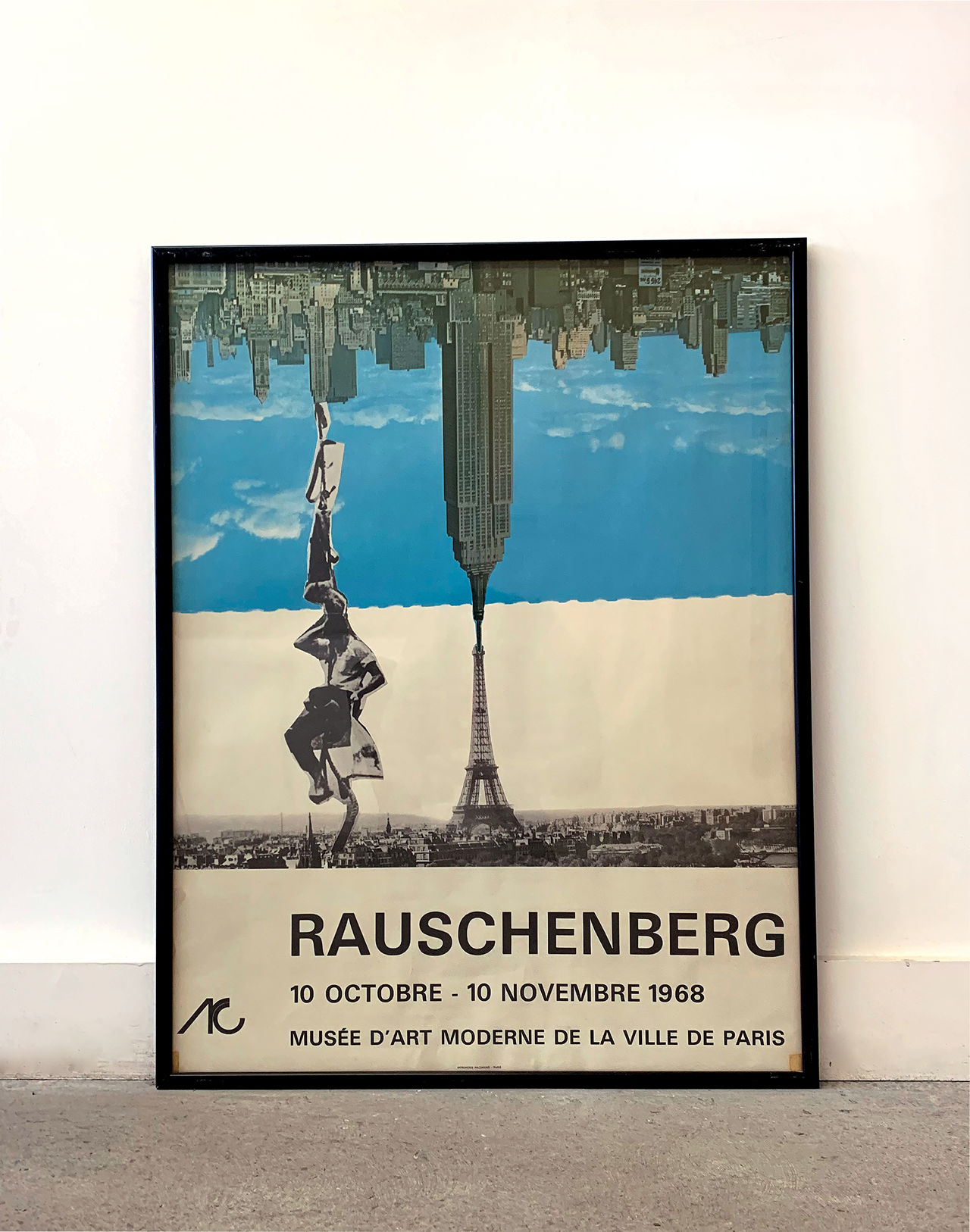 The Rauschenberg Poster
This Robert Rauschenberg poster sits right between me and my business partner and Nexus Studios' Co-Founder, Charlotte Bavasso. She's originally from France and came to start Nexus straight from Paris. The incredibly talented artists, technical and production staff at our studio have come from all over the world, particularly Europe. Different cultures meeting – Rauschenberg dangling between them.
I didn't put it up with this intent, but it is a great image of cultural collaboration. Something that's been so much a part of Nexus' story.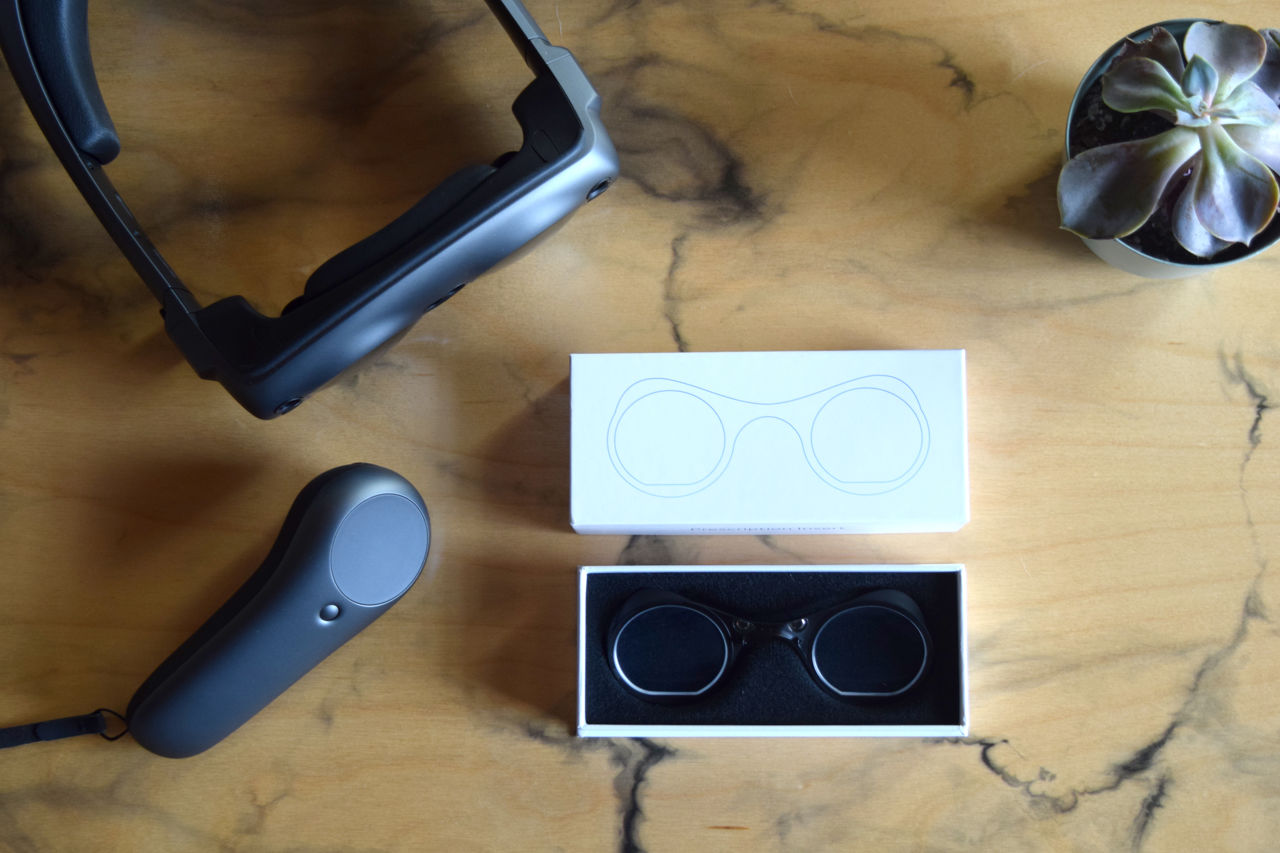 The Magic Leap AR Headset Prescription Lenses
I was pretty disappointed to discover that even in the bright, new virtual worlds of mixed reality and VR, I am still short-sighted. Headsets aren't super fun for specky folk.
We're currently making a virtual museum collection of some of the world's most iconic cultural objects in mixed reality. These inserts mean that even the near-sighted can gaze far into the future.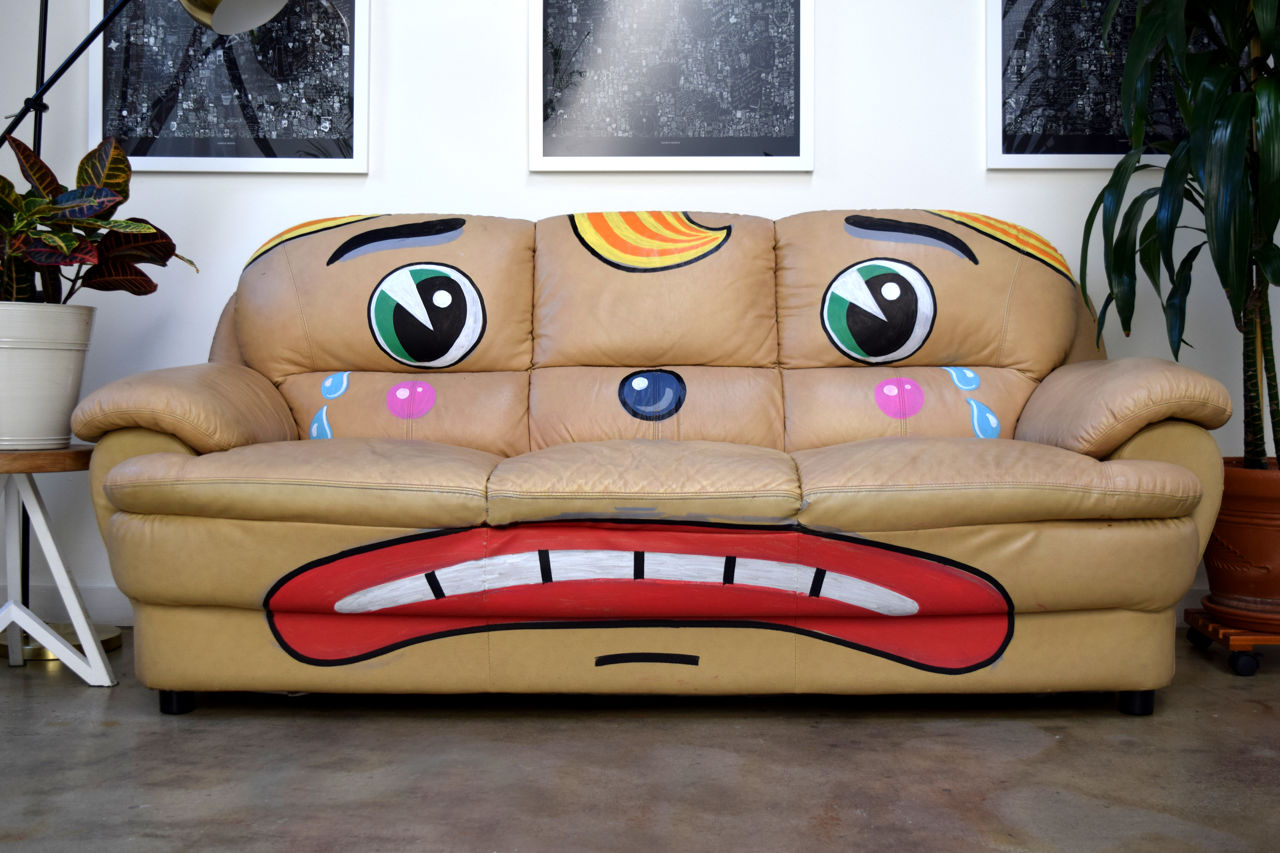 The Sad Sofa
We found this painted sofa abandoned in the street near our studio in the Arts District of Downtown LA. It was still there a few hours later looking pretty alone. An inanimate object at the side of the road brought to life through art… of course we took it in.
It has divided opinion in the studio: everyone hates it, apart from me. In fact, I don't like it much either but I feel sorry for it for now. If it's yours and you're looking for it, let us know.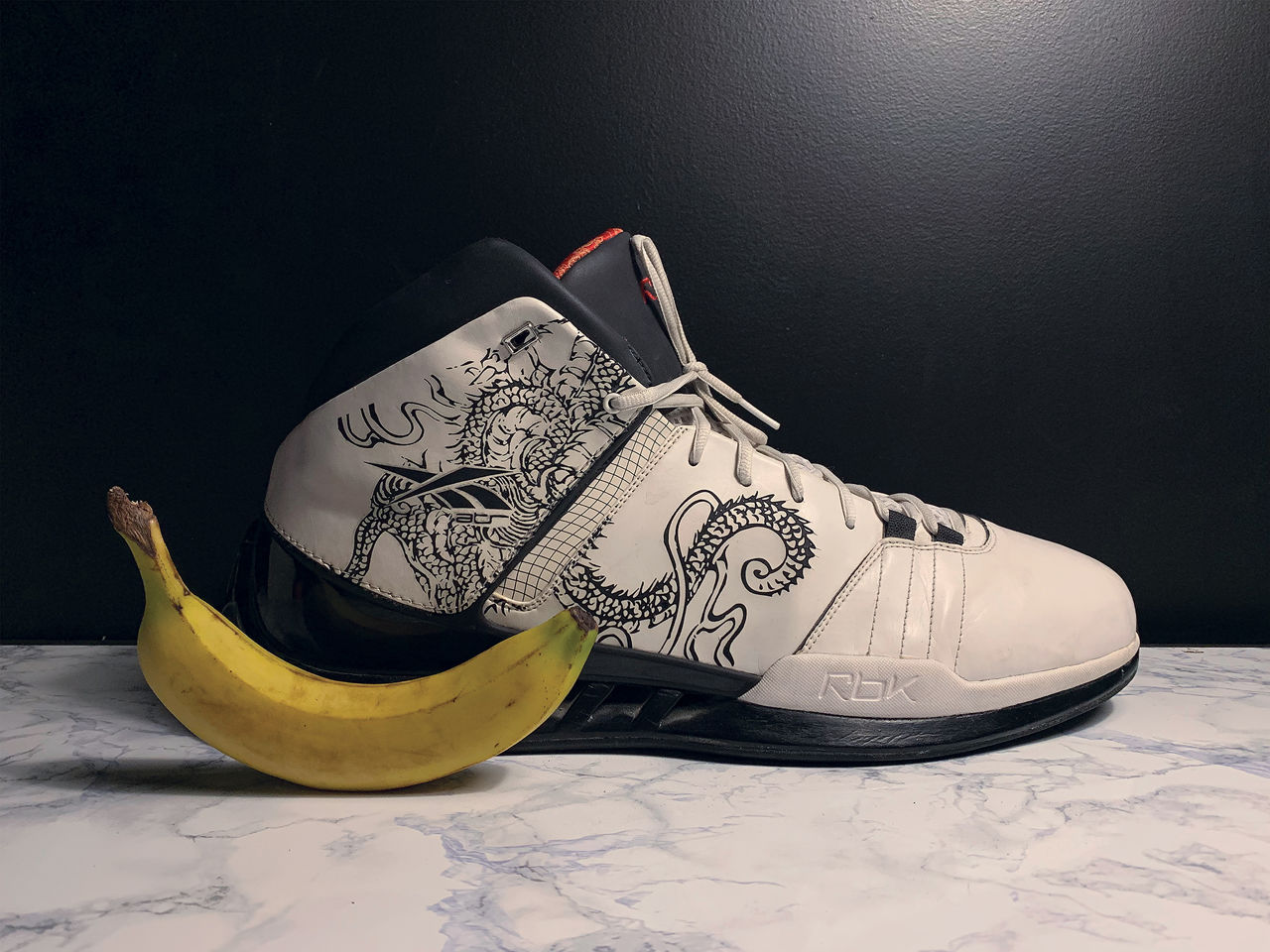 The Size 18 Shoe (With Banana For Scale)
The studio is full of odd props and curios left over from shoots and installations. Giant animatronic children from a theme park ride, delicate paper models from stop-frame shoots, strange stuffed creatures and sections of miniature scaled sets. We try to keep it all in check, so it doesn't become crazy clutter, but a few persist and each one is a memory for the many people in the studio who were involved.
Sat on a shelf is [basketball player] Yao Ming's size 18 shoe [17.5 in UK size]. We shot him for a Super Bowl ad a few years back, in a freezing cold warehouse in Cleveland. At 7ft 6in he was so tall we had to ask 6ft 8in LeBron James to stand on a crate to get them both in the frame together. We were pleased when the first AD offered to broach that with LeBron! I've lived in apartments smaller than this shoe.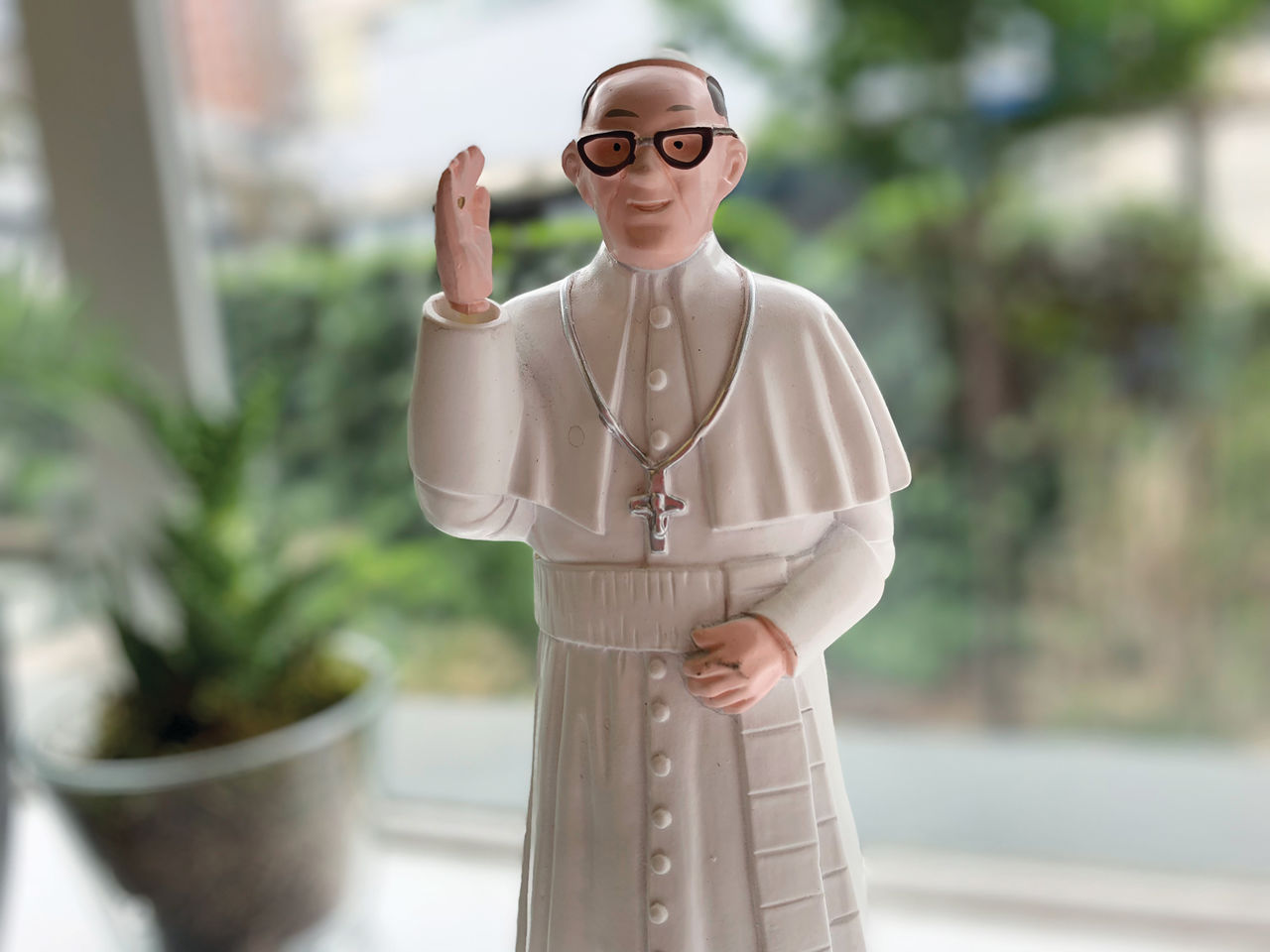 The Waving Pope
I got this while presenting at a film festival in Rome. It's solar powered and sits in the window. So it waves all day, always happy to see people. I'm not a religious person but this relentlessly cheerful figurine lifts my spirits.