Inspiration
Caroline Koning: A Few Of My Favourite Things
From wallet-housed trinkets to analog antiques, we chat to the Halal director about some of the things she keeps around her to stay creatively inspired.
After checking out the recent Wrangler campaign from Halal director Caroline Koning, you'd half expect her workplace to be decorated with shreds of denim, cowboy boots and a handful of horseshoes.
However, as the increasingly renowned fashion-film/commercial helmer goes to show in this deep-dive into the object she keeps near her for creative stimulation, you're much more likely to find yourself tripping up on an indoor tree than a bucking broncho, or heading to a museum rather than the rodeo.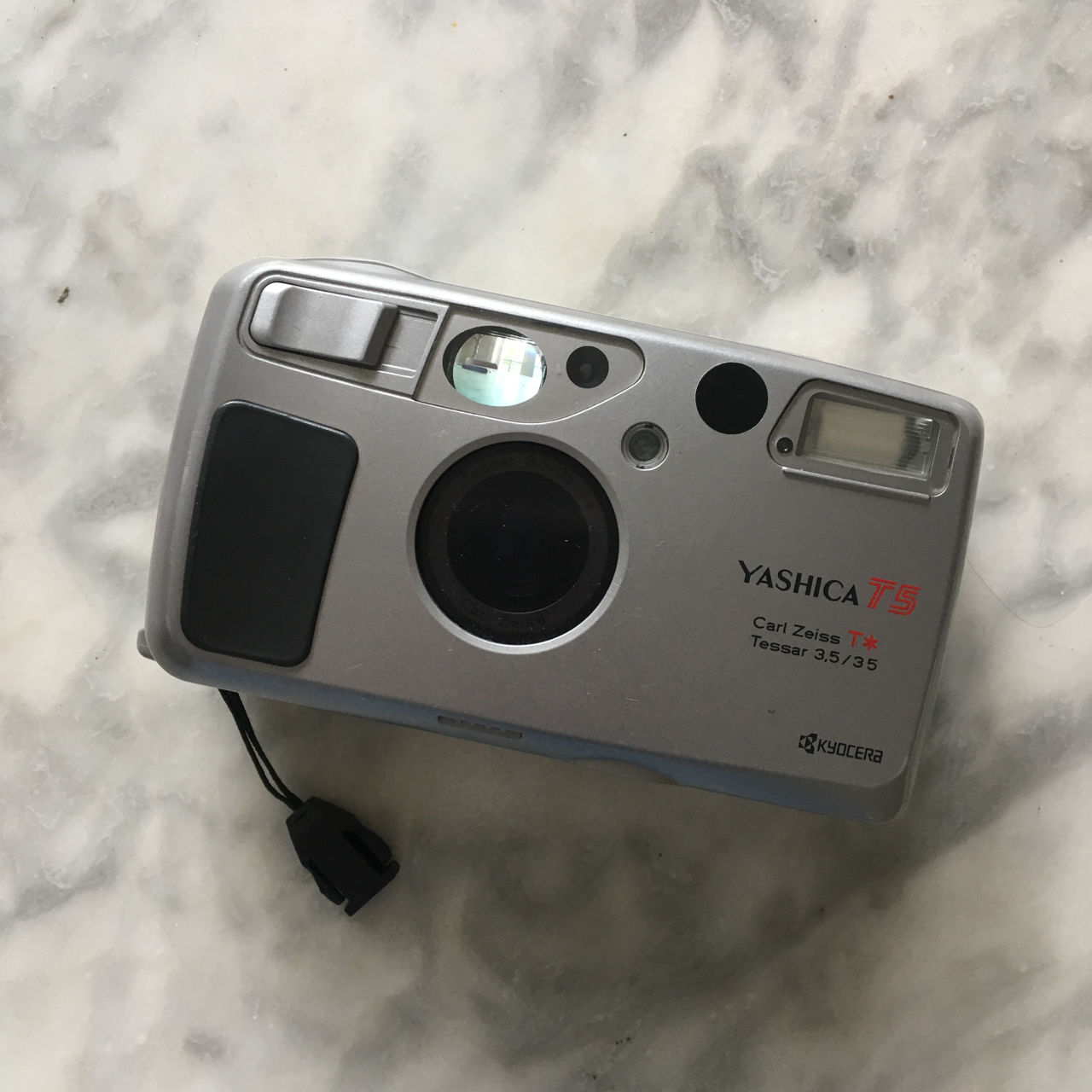 The Analog Camera
I always take this Yashica along with me on shoots, travels, or just random walks. It's great because if I drop it, it doesn't break.
I always say to myself that I'd like to spend more time and effort on photography. However, the reality of the past years has told me that I actually don't spend as much time on it as I want to. But, I also don't feel like forcing it. So, it's just in my bag and I often take a few snaps.
During recce's and shoots it's always present. I scan the negatives myself at home and grade them. So it still teaches me a lot about image making. It's a calming process, because the scanner doesn't work faster than you want to. So you're forced to take things slower that day, which is a welcome thing nowadays.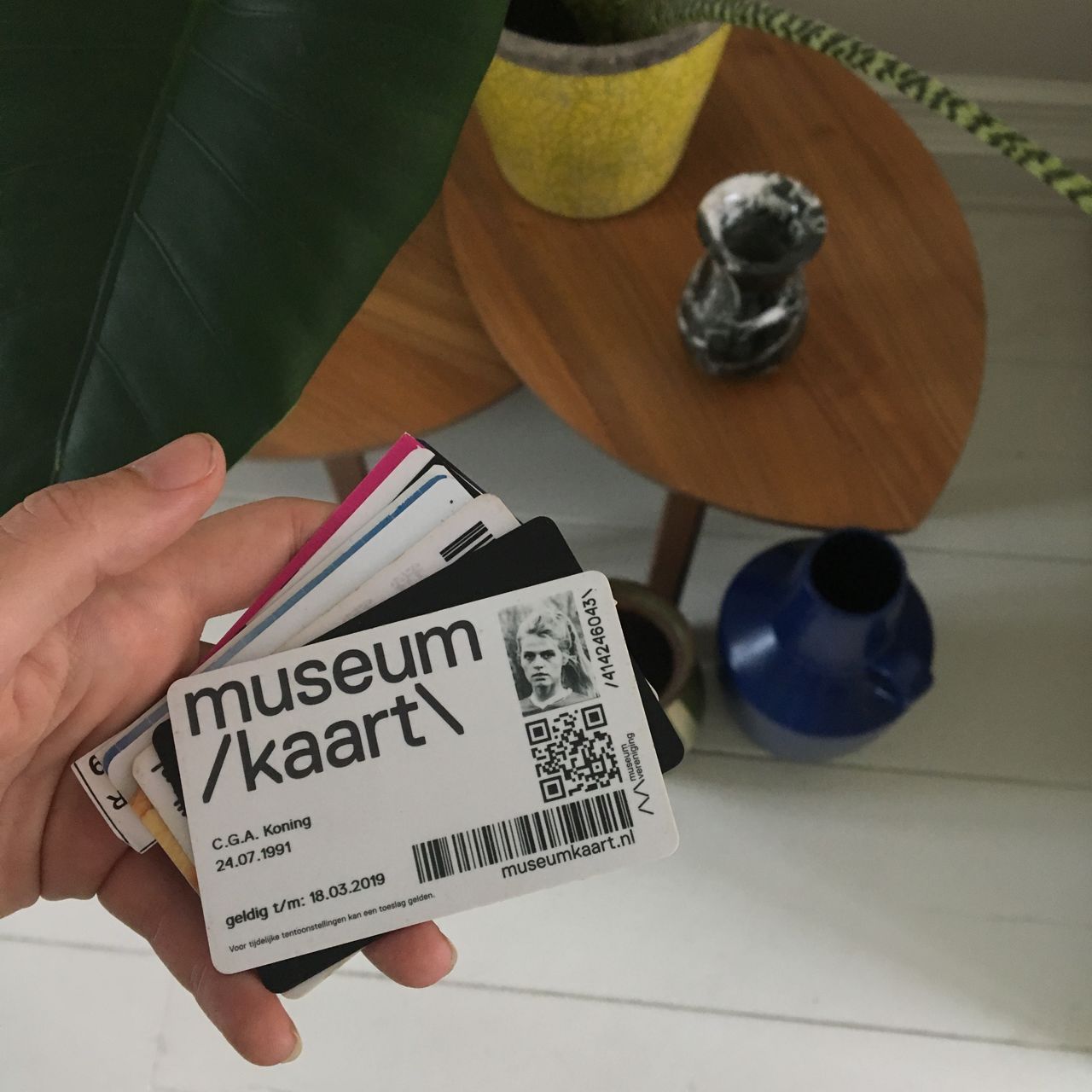 The Museumkaart
This is one of the best cards in my wallet.
It's a pass that enables you go to more than 400 museums in The Netherlands. And since it rains a lot in Amsterdam… I like to get shelter in these places.
The art collections in Amsterdam are amazing; I visit both classical museums, modern museums and photography museums a lot. It's great for inspiration.
I did a campaign for Museumnacht last year - they're connected to this card. For one night, over 60 museums open in Amsterdam. There's parties, special exhibitions and things to do everywhere.
It was fun to work for such a local young brand in Amsterdam.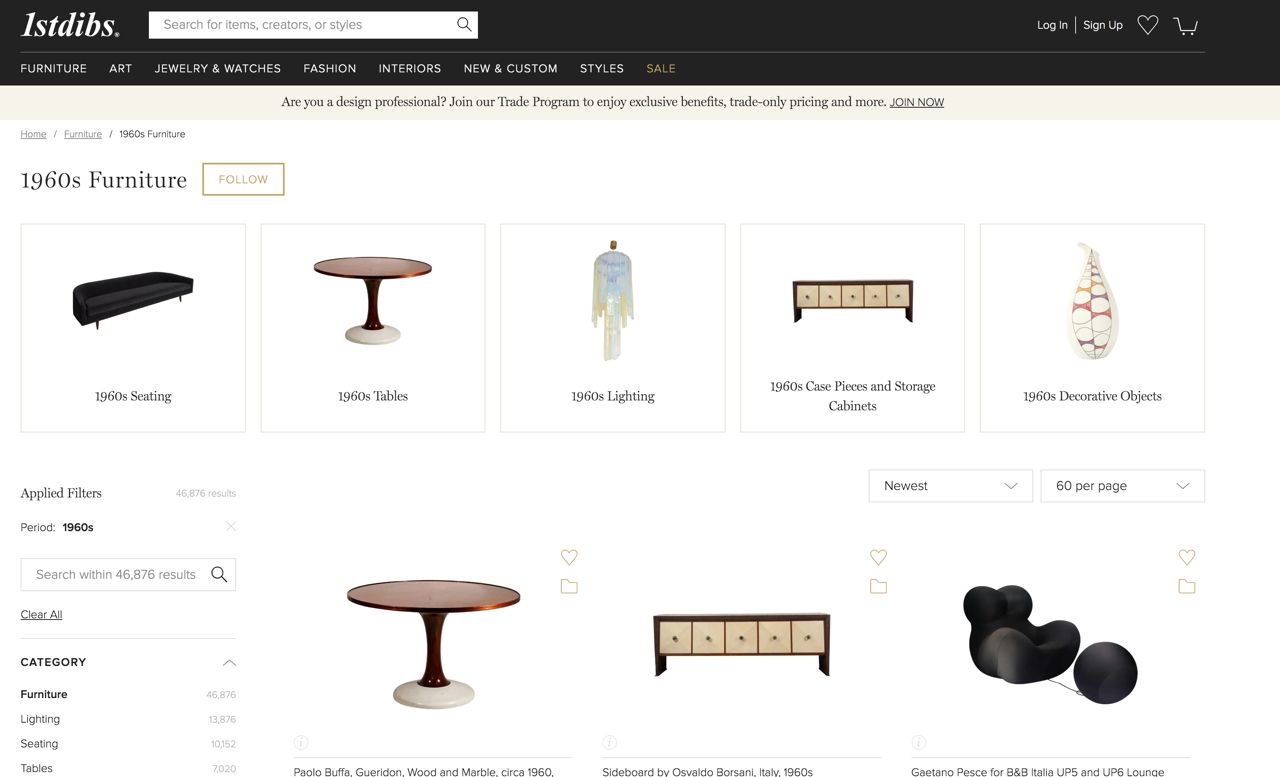 The 1st Dibs Site
Doing work also comes with a great deal of postponing the work you should actually be doing.
One of my to go places is Marktplaats (a Dutch second hand webshop where you can find real gems if you look hard) or 1st Dibs.
I love looking at furniture and objects that I can not afford. I love to decorate my imaginary house in the future.
It's a retro futurist design house. It's made half in a rock, it has a lowered seating area with lots of cushions.
It has a bar and it's filled with art and mid-century design objects. It has a floating bed and lots of dried flowers.
Alright, I'm drifting off again.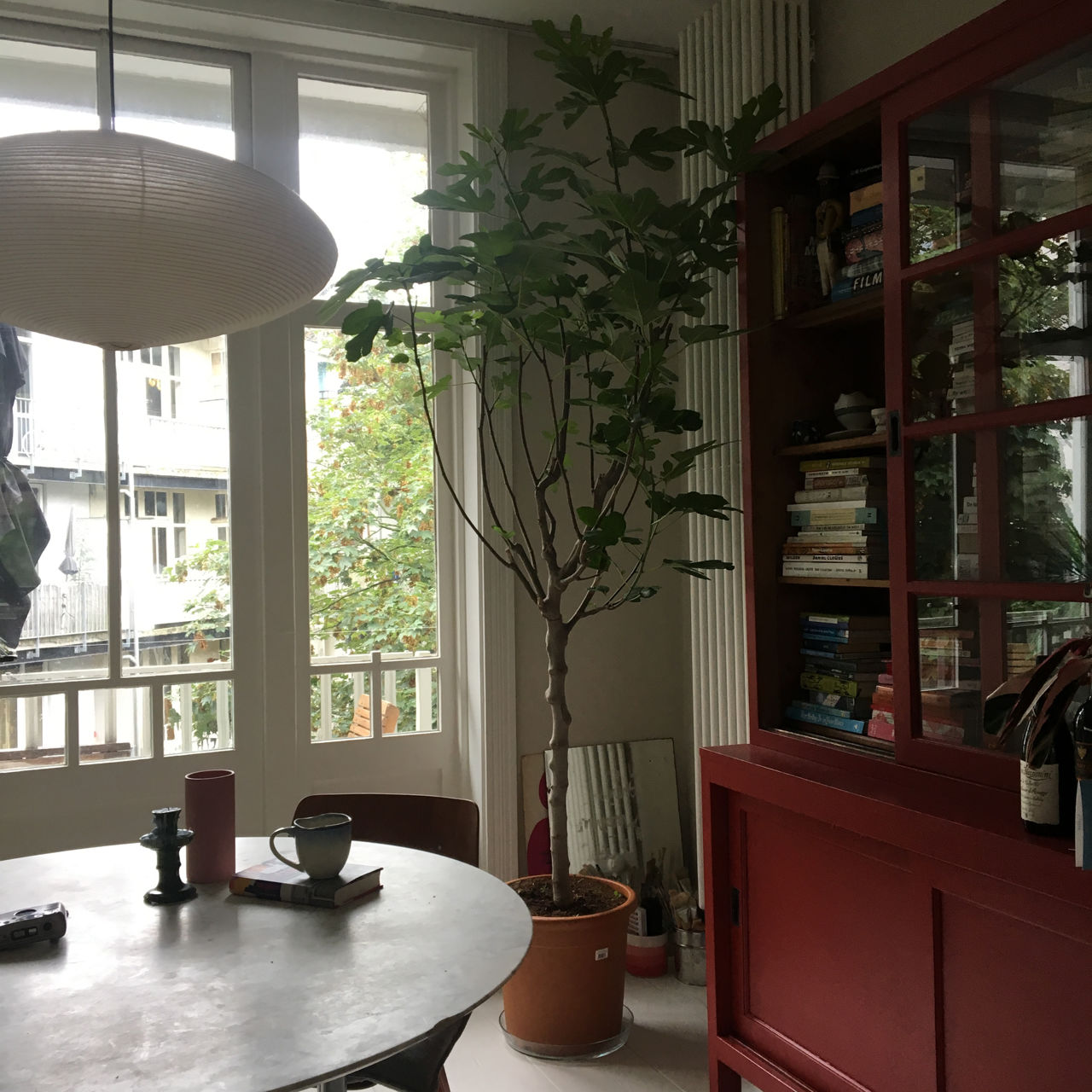 The 'In House' Tree
One thing I'd like in my imaginary future house is a big tree in the middle of it. However, to satisfy this wish I have lots of greenery in my newly bought house (which, I'm also very happy with).
This fig tree is the latest addition (read: I bought it yesterday, hence the pot; i don't know where to place it yet).
I often work from home, so I like to be surrounded by natural light and plants and flowers. I've tried working in shared studio spaces, I've rented a work space, I've tried several offices, but there's no place like home. And when there's a lot of greenery or flowers in a photo or film still, people send it to me.
I use lots of flowers in films. Not deliberately because I'm trying to make a point. I just sort of love it.
Later on, I'll happily work on a flower market.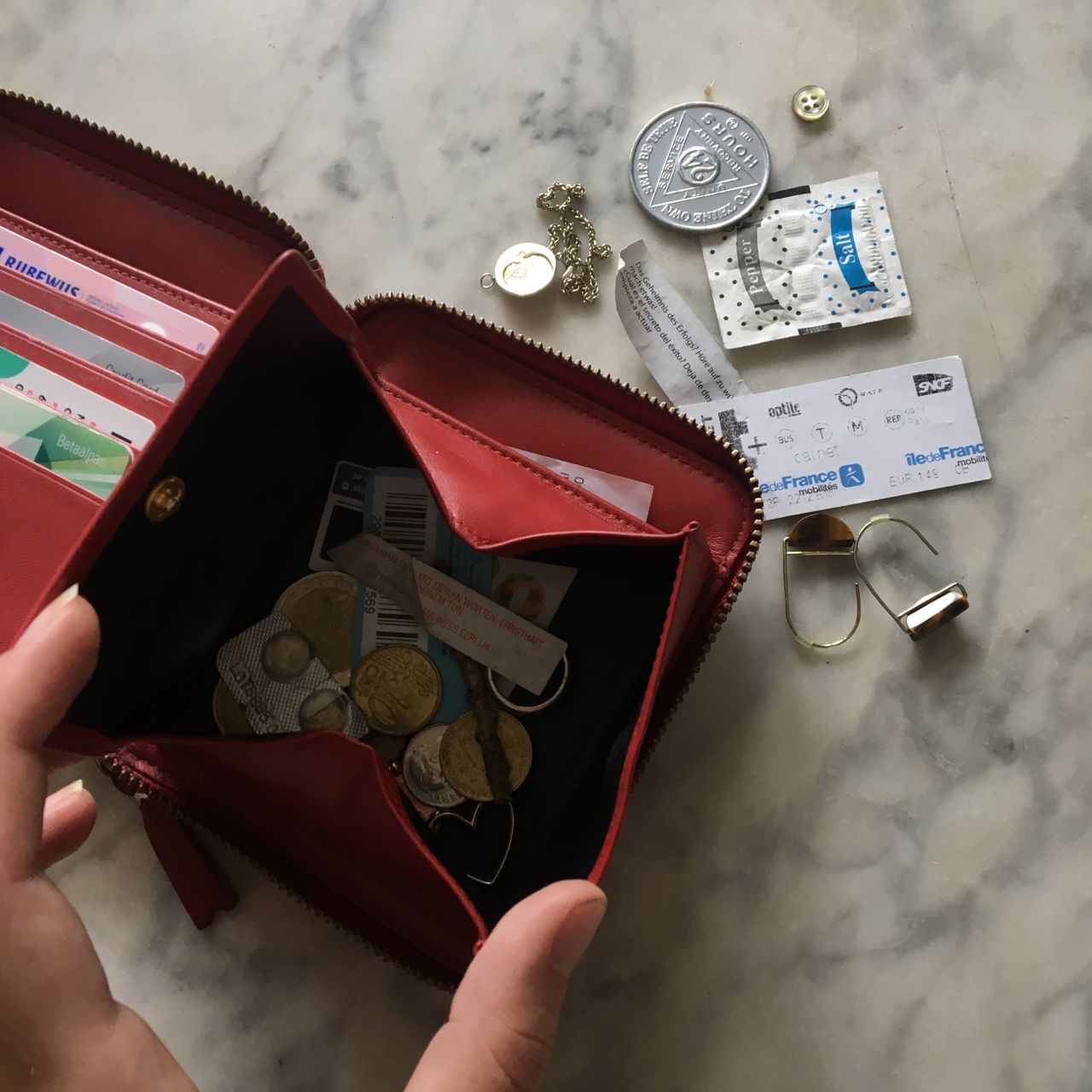 The Wallet Knick-knacks
I keep many tiny things I collect along the way in the coin pocket in my wallet.
I have an AA 24 hour sober coin, a tiny pepper and salt, a Parisian metro card, several sim cards, go-to gold earrings, valium (no worries), a button, a dried snail shell from Lebanon, and fortune cookie papers.
I don't collect them consciously, if I like it and it fits; I keep it.
The most recent addition was a fortune cookie wish from the recent Wrangler shoot in Texas. It says 'the secret of success? stop wishing and do something'.
I thought it was funny, because it totally loses it's spirituality. However, the message is true though. It's a good reminder.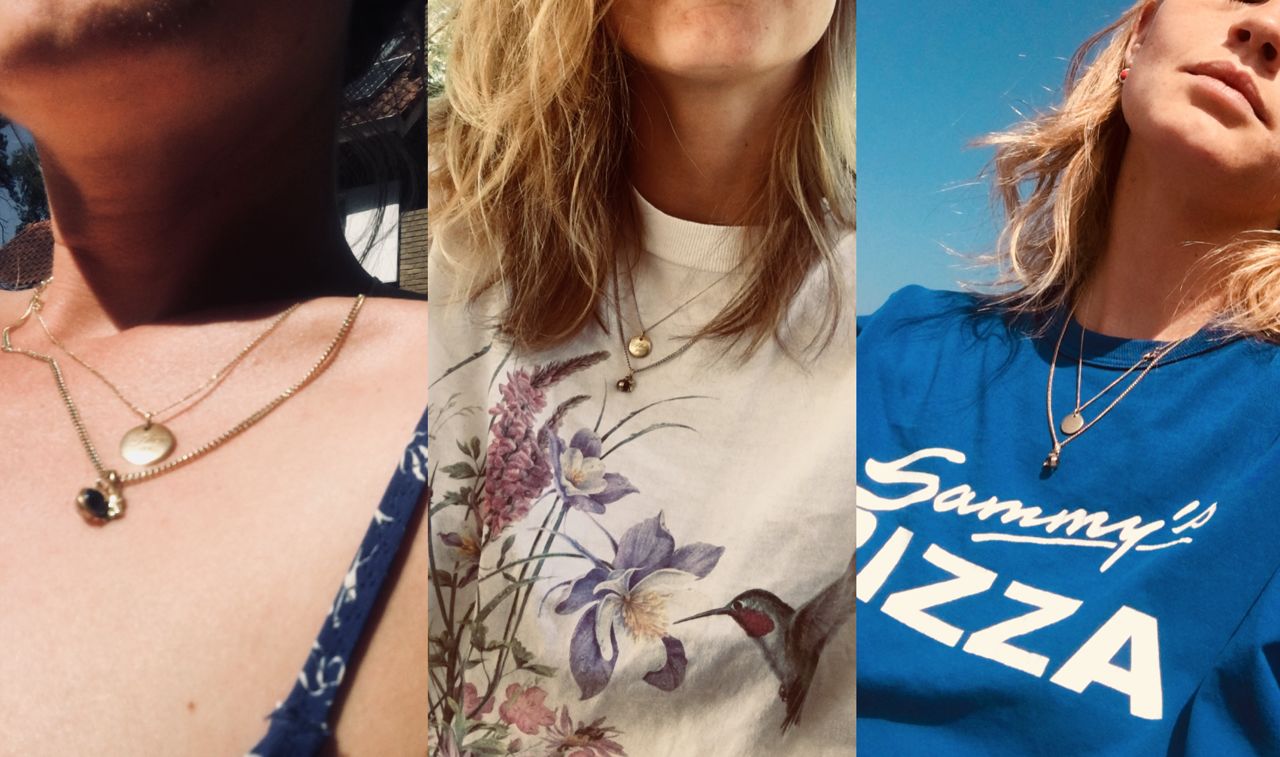 The Necklaces
If you know me, you've never seen me without these guys.
I am a bit superstitious, which I think is kind of weird because I'm very rational as well. However, if I don't wear these gold necklaces I never feel complete and that makes me anxious. I can't work or travel without them.
One says 'I love you' and it was a gift from my parents. The other charm is a tiny cat from my sister, and en evil eye from Greece.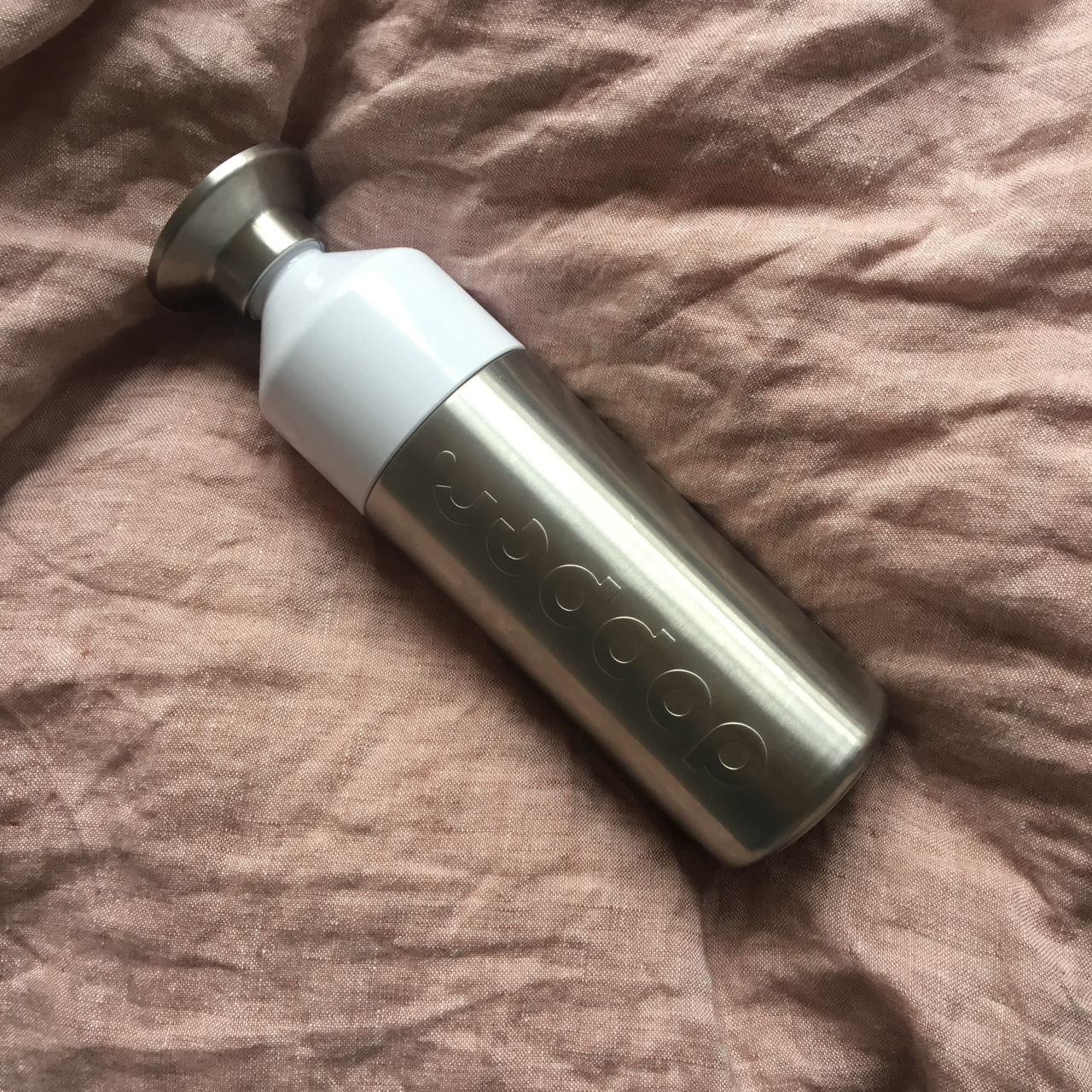 The Water Bottle
I always bring this sustainable water bottle along.
Film making isn't very sustainable, as we all know. So small things help.
I recently did a 100% re-PET campaign for Voslauer though. I try to make conscious choices about the stuff I do.
The campaign was shot with Alexa Chung, and stepped away from their previous female hero campaigns. It was a refreshing brand to work for.
Recently, I've also started to compensate for the CO2 that I am accountable for during the flights I take. I'm doing it with a non-profit company called Trees for All. They have a simple calculator which quickly shows you how many tons CO2 you can compensate.
I wanted to end the list with these two tips. Not because I'm sponsored to say this, just because it might inspire someone.