News
Blink's Will Hooper directs new Dua Lipa promo
The new single Levitating, features Missy Elliott and Madonna and co-stars boyfriend Anwar Hadid.
Production company Blink Productions have released the cosmically charged music video for Dua Lipa's latest single – Levitating.
The video was directed by young talent Will Hooper, whose debut music video for Idles won a UKMVA for Best Newcomer just two years ago.
Whilst navigating the landscape and challenges of the Covid-19 lockdown, the Blink team, led by Producer Corin Taylor and Exec Producer Laura Northover, went above and beyond to produce one of the first large scale productions shot in London after restrictions eased. Lockdown restrictions meant that the concept had to be developed virtually, over many hours of video calls, with Dua and the TAP Management team.
Filmed over four days just after lockdown restrictions lifted, Levitating was one of the first large productions to shoot to APA guidelines post-lockdown and for the majority of the crew it was their first job back. Shooting in the 'new normal' was unchartered territory and the team faced a number of challenges, with many film industry services closed or running a reduced service.

Unlock full credits and more with a Source + shots membership.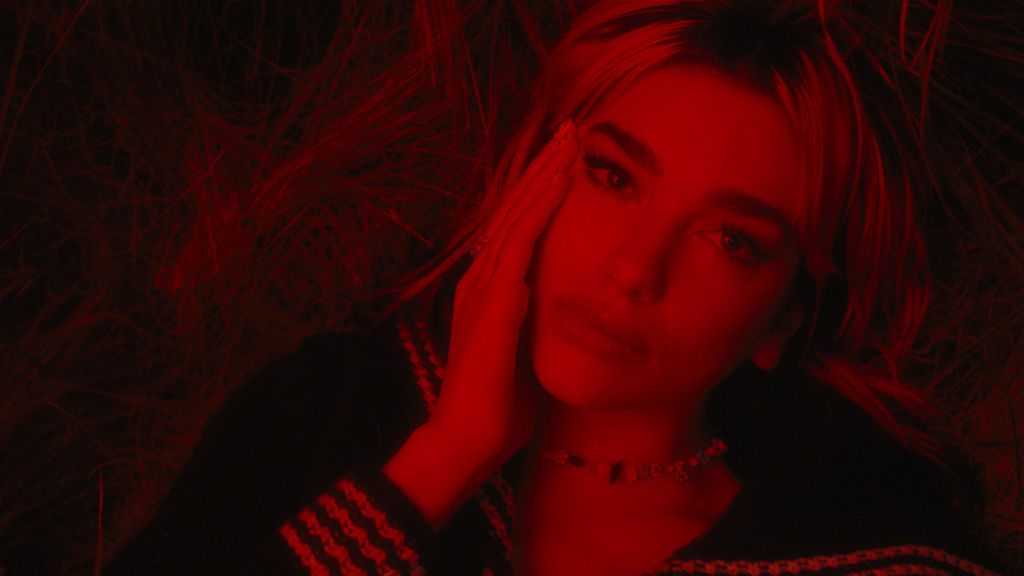 The Blink team had to navigate new processes for running a safe set and ensure adherence to the updated government guidance around Covid. One of the solutions to risk reduction was to cast real couples throughout the video, this led to the casting of Dua's boyfriend, Anwar Hadid. Stateside artist Missy Elliot was filmed remotely by her team in Atlanta in conjunction with the UK team.
Will Hooper - Director:
Yikes where to begin with this. Firstly, if you'd have caught me a couple of years ago I wouldn't have even been able to imagine that I'd be hopping on and off video calls with Dua chatting about the moon… She was honestly a dream to work with - such a pro and effortlessly cool.
The cosmic spectacle that we've ended up with is one that I'm really proud of, so many people came together in the toughest of times to make something super magical.
Laura Northover: Executive Producer / Head of Music Videos
Will is an absolute ideas machine. What with all the twists and turns provided by our arch nemesis Covid-19, he had to constantly think on his feet and adapt to the changing landscape.
It's pretty amazing to think his video for Idles won an UKMVA for Best Newcomer just two years ago and now he's making a video for Dua Lipa, Madonna and Missy Elliott.
This was an incredible effort from the entire Blink team, in particular our super star producer Corin Taylor. It's a true testament to what kind of creative work can be achieved under challenging circumstances.
Corin Taylor: Producer
With a video of this size, you really do have to roll with the punches. But then you add COVID to the mix. We were one of the first big shoots to go into production after lockdown, so there was a lot of working out to do in terms of what we could and could not do creatively. In our new normal. It was a real challenge but I am really proud of what we have been able to accomplish.
The whole team really pulled it out of the bag but a big shout out to my production manager, Sebastian Jowers, for being an all around superstar. And massive kudos to Will. He rode the wave like a total pro and just kept on coming up with great idea after great idea. What a ride.